Whether you're a novice or advanced Mac user, knowing how to take a screenshot on Mac computers is knowledge you'll use at some point. What about specifically how to screenshot on a MacBook Air? You'll use the same steps for MacBook Air or Pro models, which we'll focus on instead of iPhone and iPad for this article.
Wondering how to screenshot on Mac quickly and efficiently? Read on to learn how to screenshot on Mac desktop computers, as well as laptops, and the Mac screenshot shortcut that will make your workflow more efficient.
Here are some ideas to help you get your Mac screenshot.
Use the Default Shortcut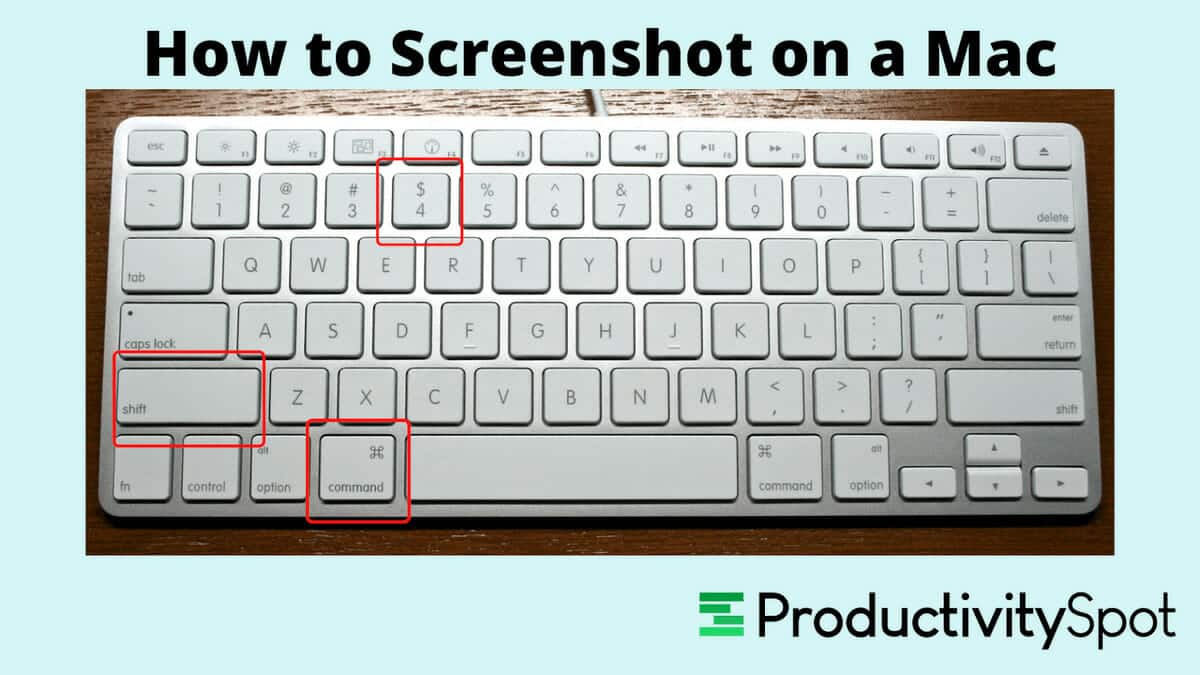 First, let's explore keyboard shortcuts — one of the most efficient, easiest ways to take a Mac screenshot. Simply press command + shift + 4 at the same time, then drag the cursor over your desired area to capture.
Click on the mouse button or press enter when you're done. The image will appear on your Macintosh HD > Pictures > Screenshots folder. However, you can set your computer to place screenshots in a different location if you want, like on your desktop.
Use the New Built-In Screenshot Tool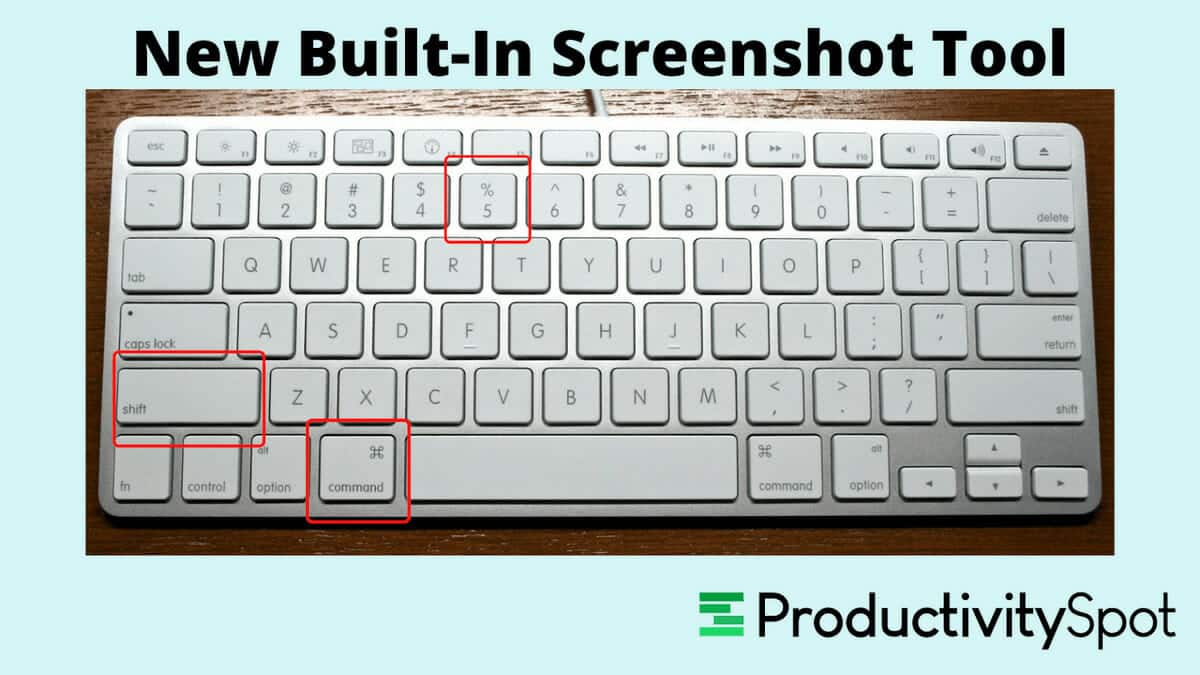 Here's another method to screenshot on a MacBook Pro. Apple's latest macOS Mojave features a brand new screenshot tool more powerful than ever. With it, you can edit your screenshots right after taking them by marking them up with text, shapes, and even emojis.
Hit "Command + Shift + 5″ to open the tool.
Your captured screenshot will automatically appear as a small icon on the screen, Click on it to open it. Once it's open, it already has a built-in "Tools" menu to access all of the different editing functions.
Take a Video Screenshot Using a Mac Screenshot Shortcut
For video captures, start recording your screen by pressing "Command + Shift + 5." Then, navigate the cursor to the fourth or fifth icon that pops up. The fourth one allows you to record the whole screen and the fifth one records a selected portion of it.
How to Take a Screenshot on Mac Using Preview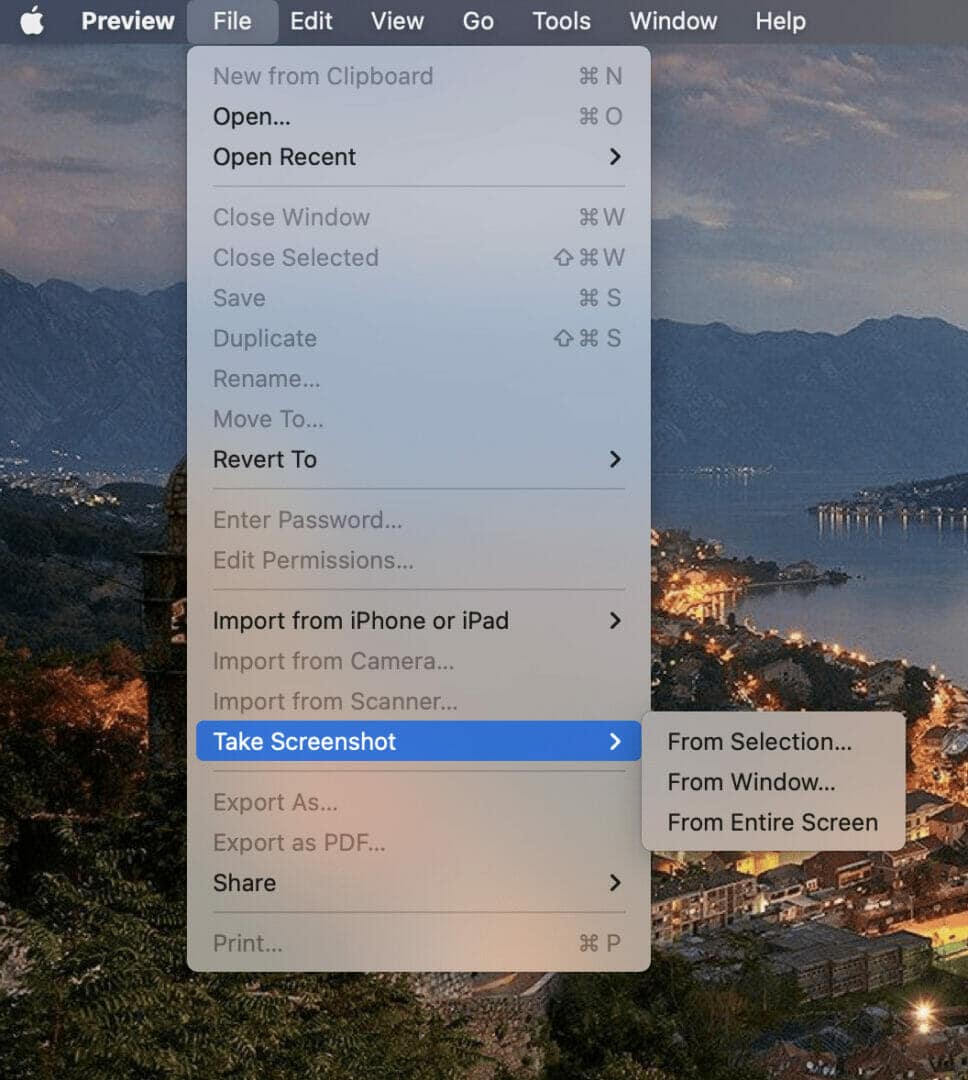 Preview lets you capture screenshots with ease. To use this method, go to the Preview menu or click the icon that looks like a photo with an hourglass.
Click "File" in the menu bar and then click "Take Screenshot From Selection/Window/or Entire Screen."
Your captured screenshot will be automatically saved in your designated folder. Use "Preview" to further edit your screenshot.
How To Print Screen on Mac Computers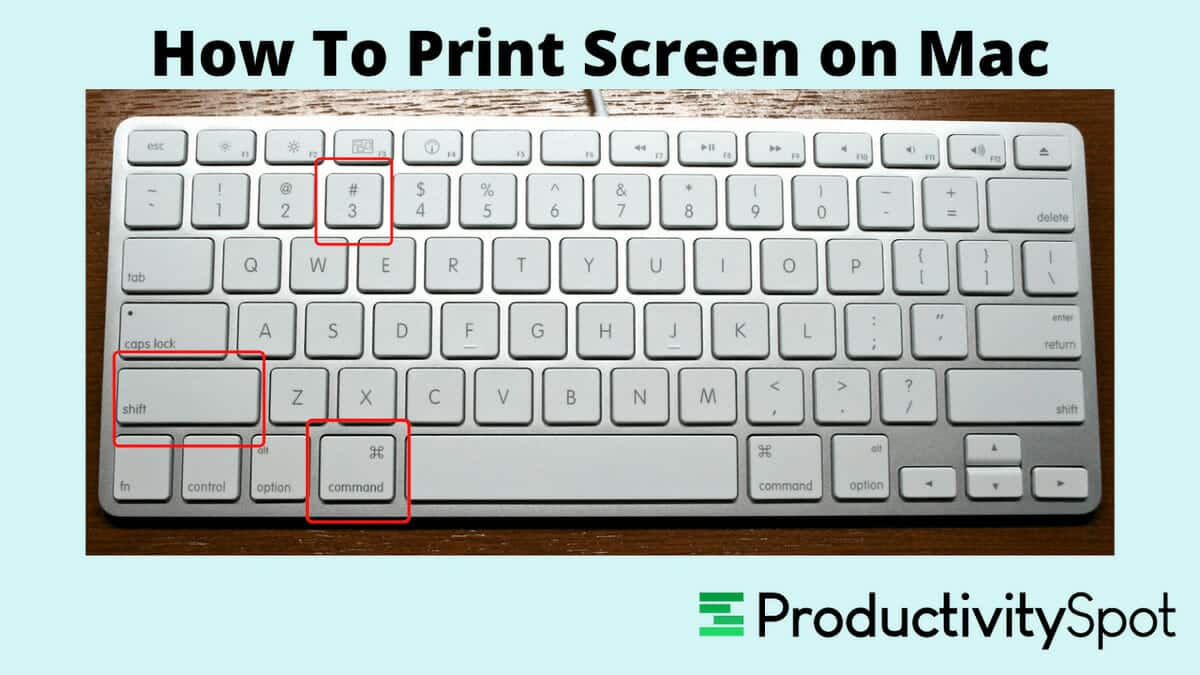 Taking a screenshot of your entire screen is very simple.  All you need to do is press "Command + Shift + 3" at the same time. Your screenshot will instantly appear on your desktop as a .png file that you can rename and then open by double-clicking on it.
How to Take a Moving Screenshot on Mac with QuickTime
1: Open the image, video, or audio file you want to capture. If it's not already open, launch Quicktime Player. Find it under Applications or Spotlight.
2: On the menu bar, go to File. You can choose to capture a recording on your screen, and either record the whole screen or a section of it.  Hit the button on the upper left-hand side of the screen so stop recording.
3: The snap will appear as a thumbnail at the bottom of your Quicktime window. You can either drag it into another program or save it by clicking "File," then "Export," and choosing a location to save the file. Note that the screenshot will only be saved as a .mov file — it won't have an image extension.
Common Problems With Screenshots On Mac
Mac screenshots aren't all fun and games. Here are some common problems:
Screenshots not saving as expected
The image opening like a black box
Can't save image
You should also double-check your keyboard keys to make sure they still function properly. When we use the same keys over and over again ( such as in shortcuts), they can
Wear out. Clean off your keyboard's surface with a lint-free cloth and some rubbing alcohol to prevent dirt buildup in between the keys.
You can use a 3rd party app for screenshots such as Capto or Shutter.
Where Can You Find Screenshots?
The default location for screenshots on a Mac is the desktop. However, if you are taking multiple screenshots for a project or lesson, your desktop may become cluttered.
You can also go to "Finder" under your top menu bar. Click "Go" and then hold "Option." You should see an option for Desktop show up. Choose this to see all of your screenshots in their own separate folder.
If you know you have a big project that requires screenshots, you may want to create folders ahead of time. Then you can quickly move saved screenshots to the right location.
How to Screenshot on Mac: FAQs
1. How Do You Take a Screenshot of a Whole Web Page on a Mac?
While macOS Mojave has a new screenshot tool, it does not support taking screenshots of entire web pages.
Don't worry, though. You can still capture your entire screen using these two methods:
One way is by opening up Safari, going to the "Develop" menu, and clicking on "Web Inspection Editor". Then, click on the area you want to capture and hit "Command + Shift + 4" once. This will open up a small crosshair cursor around your mouse pointer, which can be used to select any part of the page you'd like.
2. How Do You Save a Screenshot as a Picture on a Mac?
First, you open the screenshot up in an image editing program, such as Preview.
Then, click File > Save As and save the file with a JPEG or PNG extension. This will allow you to save it as a full-quality picture that can be resized without losing quality.
3. How Do I AutoSave a Screenshot on a Mac?
Mac screenshots are always autosaved. All you have to do is make sure it saves in the location you want it to, or that you have an autosave folder set up.
4. How Do I Print a Screenshot?
You can either save your screenshot from Preview, or open it in an image editing program and print the file.
5. Does Mac Have a Snipping tool?
Mac used to use a utility tool called Grab. The latest Mac system, Mohave, replaced this utility with Screenshot. You can access this tool by pressing Command + Shift + 5. You can also go to the Applications folder, click on "Utilities" and click on the "Screenshot" utility.
6. How Do I Rotate a Screenshot on Mac?
Once you have taken a screenshot, it will appear on your desktop as an image file (.png) or photo file (.jpeg). You can use Preview to open this file without needing any other software to make the necessary changes to the picture — such as rotation.
7. Does Mac Have an Annotation feature?
Yes, you can annotate screenshots on macOS using Preview. There is an option to add text, shapes, and more to your images.
8. Why Can't I Save Screenshots on My Mac?
When you take the screenshots, make sure you save them to a location you can remember. The problem is most likely with saving the images to a place you can easily access. If it's not this, then try resetting your settings by going to "System Preferences" and clicking on "Reset Keyboard."
Conclusion
In conclusion, you have several options for how to screenshot on a Mac. You can use macOS Mojave's Screenshot tool, the Grab/Screenshot Utility app that comes with your computer, or you can download a free app from the App Store. You can also use Terminal, which is a command that requires some knowledge on the computer.
Related Articles: