If you've recently bought a Mac or have just updated yours, you may be thinking about what sort of apps you should be installing on your system. Of course, you would want the most useful ones and want to skip the not-so-helpful ones. But how do you know which ones are worth installing?
Apple computers already come with a suite of built-in Mac programs. However, if you'd like to expand your Mac's capabilities even further, you can try a few third-party apps.
There are so many of them out there that it is nearly impossible to list all of the best Mac apps. However, we've managed to put together this list of the very best ones available in 2023.
SPECIAL OFFER: Unlock over 1,200 features to tweak your Mac & optimize your experience with MacPilot. Get a lifetime license for 59% off!
The Best Mac Apps By Category
The Best Mac Apps [2023]
Apps for Your Interface

M1 Optimized: ✓
Pricing:
FREE Forever plan allows users access to the app's core features
Power pack for additional features costs:

Single License: £34 or about $41.9 as of writing for a single user and 1-2 machines
Mega Supporter: ​​£59 or about $72.7 as of writing for a single user and 1-2 machines with lifetime updates
What we liked:
Has a free version that gives users access to many of Alfred's great features
Acts like a combination of Spotlight and Siri
As an app, Alfred is almost like a combination of Spotlight and Siri. It's an application launcher, but it can also do so much more. With Alfred, users can perform calculations quickly, do web searches, search for word definitions, and more. This app is consistently on the list of best MacBook apps, and for good reason.
For even more features, you can buy the Power Pack. The upgrade gives you even more powerful searching, clipboard history, and added clipboard functionality, workflows, custom themes, file management, and more. Purchasing the Powerpack, despite its somewhat steep price, truly transforms Alfred into one of the best apps for Mac.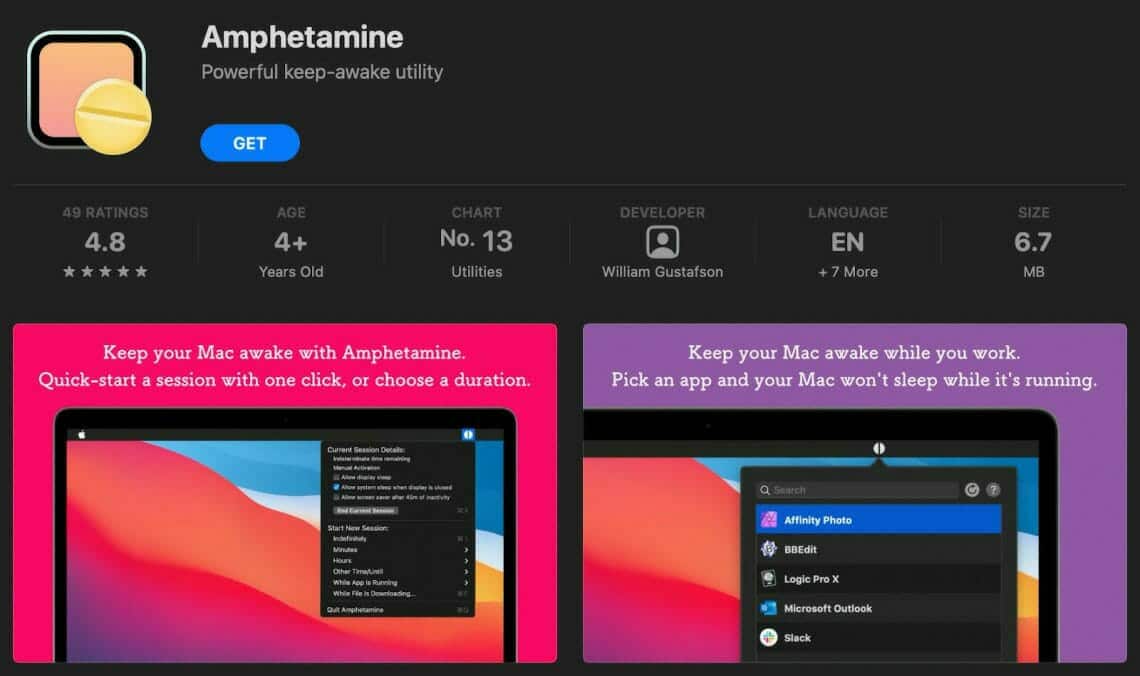 M1 Optimized: ✓
Pricing:
What we liked:
Has been and always will be free to use
If you've ever left your Mac on overnight to download a big file or render a massive project only to find out that your Mac went on standby and made no progress as you slept, Amphetamine is for you.
Amphetamine is one of the many free apps that allow a Mac user to keep their computers awake for a set time for whatever reason. Once it's installed, Amphetamine has an icon on the Mac menu bar that you can right-click (or control-click) to start or stop a stay-awake session. That's all there is to it — it's incredibly simple, absolutely free, and has even more customization tools if you want to delve deeper.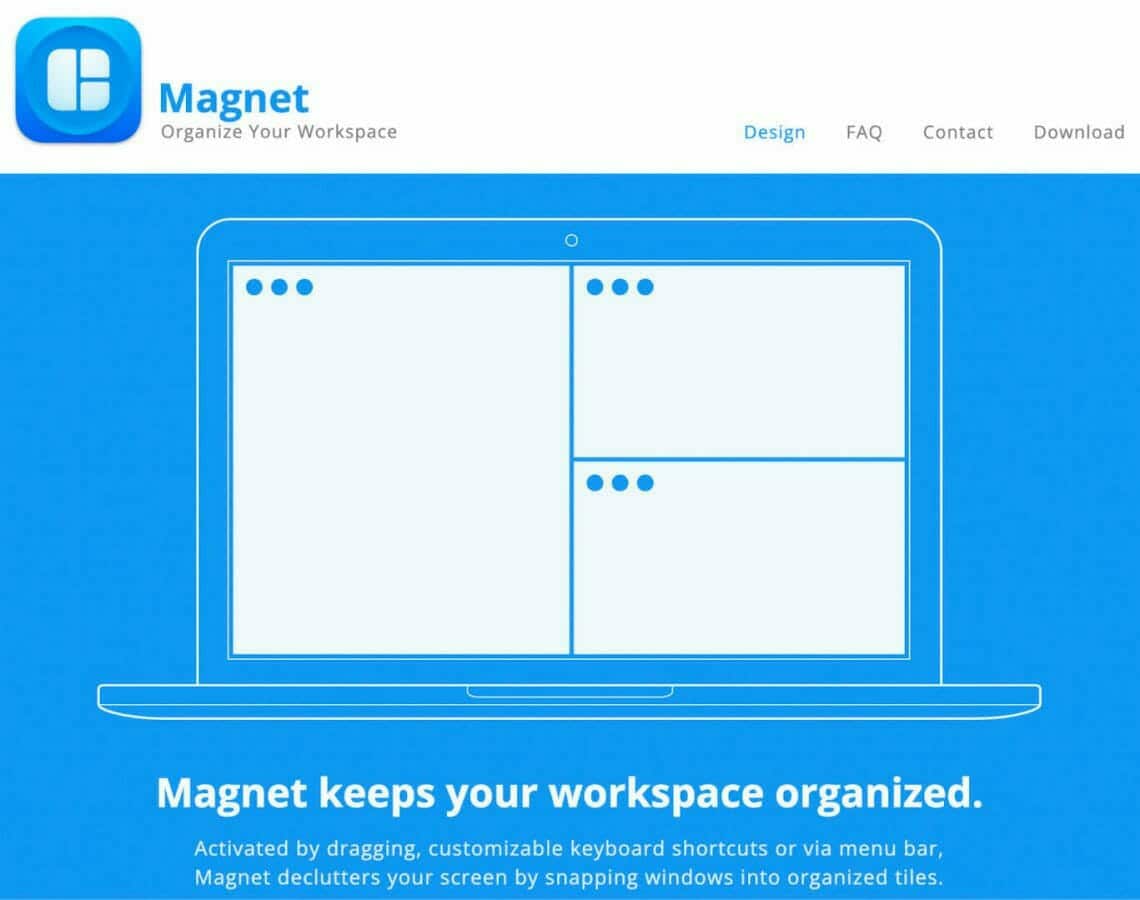 M1 Optimized: ✓
Pricing: One-time purchase of $7.99
What we liked:
Easy and intuitive to use by dragging your window to the edges or corners of your screen or by using the icon in the menu bar
Organizes your workspace efficiently and helps you lessen distractions
Also works for vertical screens
If you're still manually arranging and resizing your windows on your Mac, you might just like Magnet. Magnet does it all for you, and all you have to do is drag a window to the edges of your screen or use the icon in your menu bar. And, if you prefer using your keyboard to control things, you might enjoy the ability to use keyboard commands and shortcuts.
Magnet makes it much easier to size and snap windows around so you can work while your reference is on the screen. You no longer have to click around through your tabs or windows to compare figures or read your research, and so on.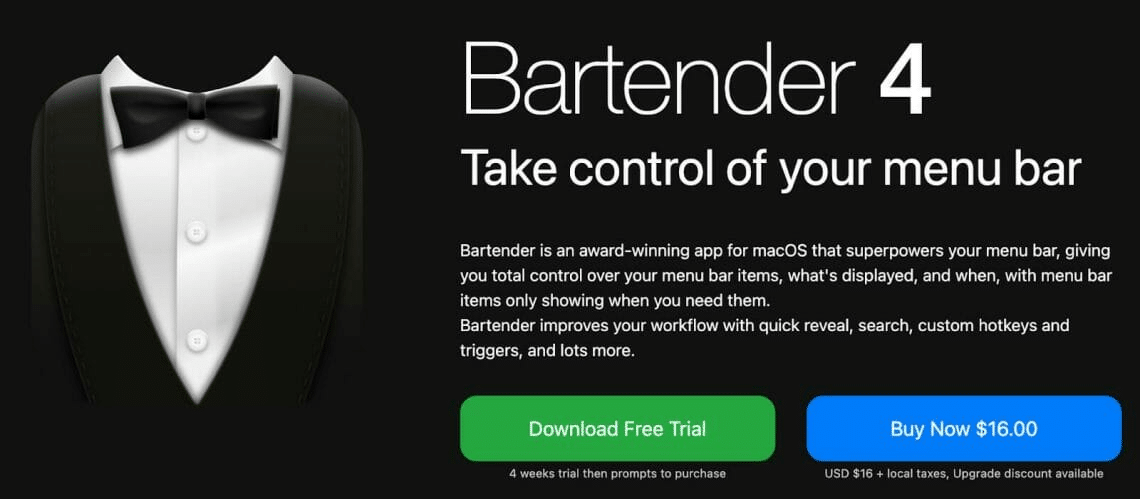 M1 Optimized: ✓
Pricing:
Free trial for four weeks, then after that it is a one-time purchase of $16
If you have a license for any former version of Bartender, you can get a 50% discount
What we liked:
One license works for all the Mac computers you own, as long as you are the primary user
Helps clean up your menu bar easily
Bartender (now on version 4) is a mac OS app that gives you superpowers over your Mac's menu bar. It gives you plenty of control over the items on your menu bar, what gets displayed, when it gets displayed, and more. This app also helps you improve your daily workflow with search, custom hotkey features, triggers, quick reveal, and more.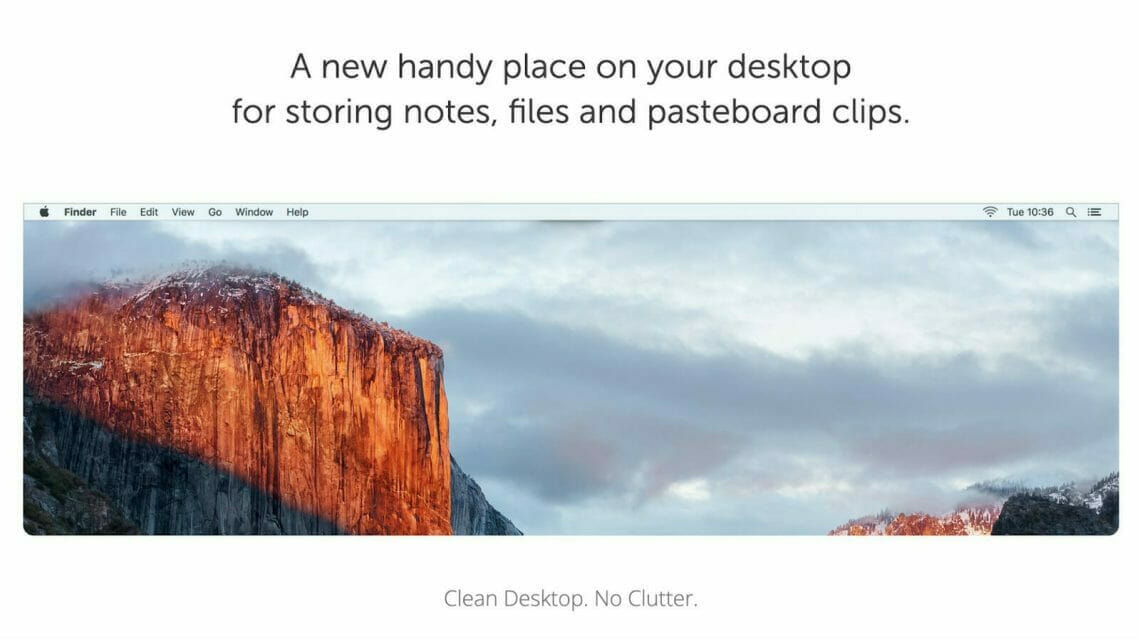 M1 Optimized: ✓
Pricing:
Seven-day free trial, then a $19.99 one-time purchase
What we liked:
Cleans up your desktop and acts as a convenient way to manage clips, files, and notes
Helps smoothen your workflow
Unclutter is consistently named one of the best apps for MacBook users, considering its many convenient features. It extends the use of your machine's clipboard, giving it additional features like a history of your recent copies. It also allows you to keep favorites and see a preview of your clipped content (and even edit it if it's text). That's good enough on its own, but Unclutter also has many other features:
File management via Unclutter Files, which allows you to keep a "go-to" place where you can store files casually. You can also keep frequently-used files here or use it as a drop-zone if you're dragging files around between apps.
Notes with a search function that you can set up to work with Dropbox, etc.
Apps for Productivity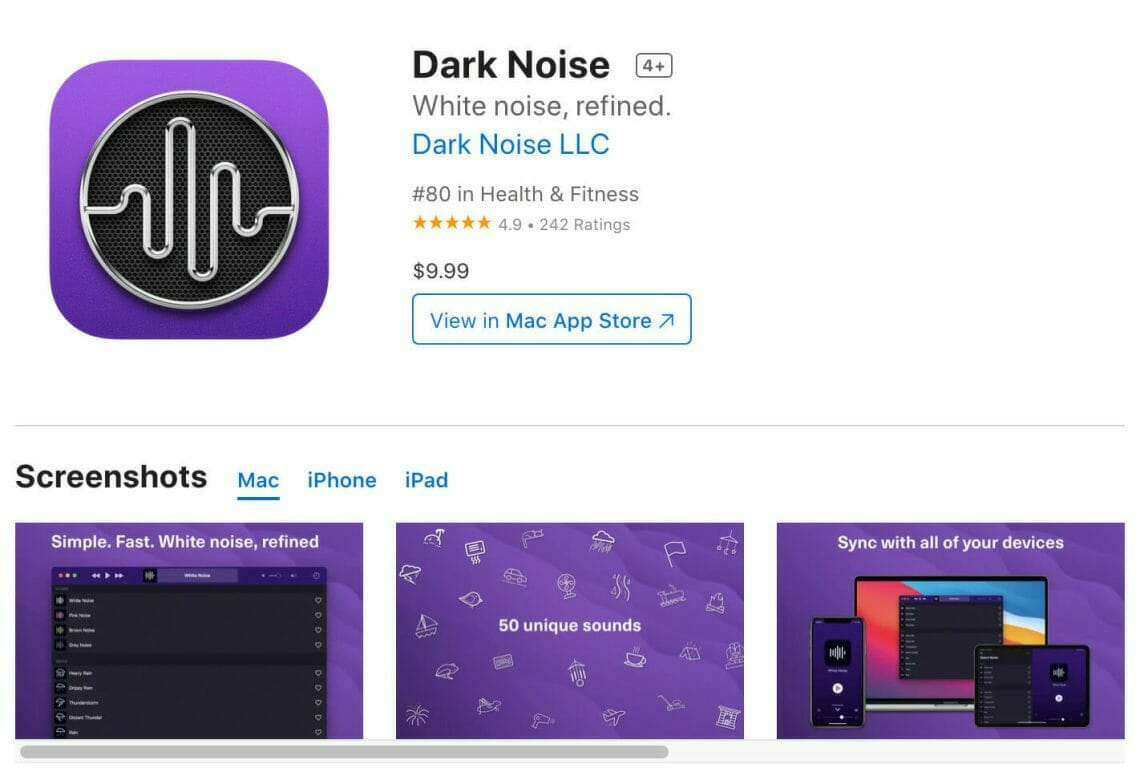 M1 Optimized: Unspecified
Pricing: One-time purchase of $5.99, no trial
What we liked:
Plenty of customization options
Make your own mixes!
If you've always liked having white noise when you're trying to work or fall asleep, you might enjoy Dark Noise. It originally began as an iPhone and iPad app, but now it has come to your Mac.
Dark Noise, as an app, is incredibly simple. But that doesn't mean that it's lacking in any features. Dark Noise allows you to play ambient noise to fill the silence, helping you relax, focus, or fall asleep. There are fifty built-in sounds that you can add to (by making custom mixes). You can shrink your window so it's a small player that's out of the way but allows you access to controls. There are also themes if you would like to customize the way your app looks.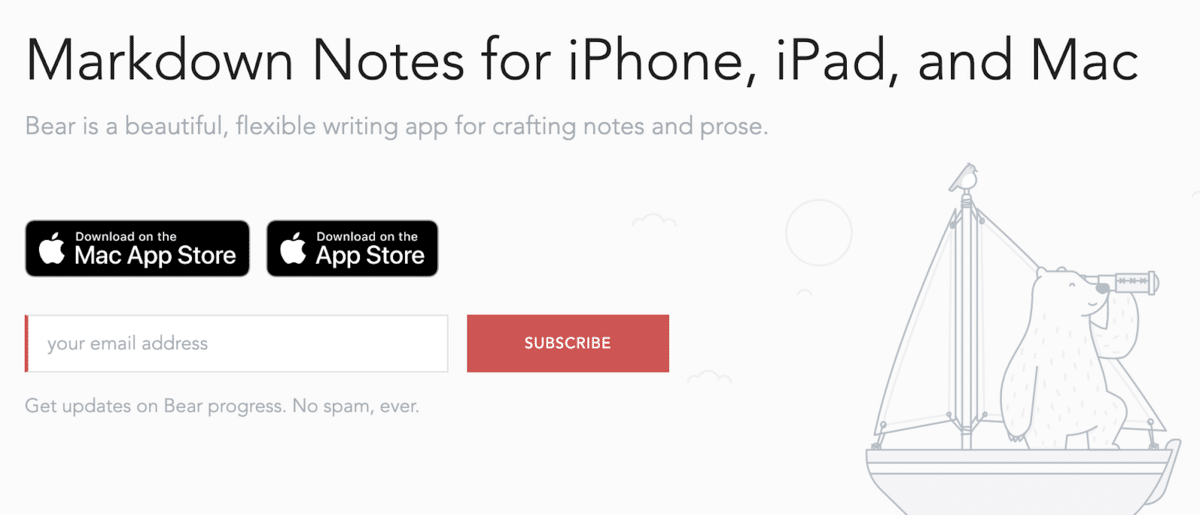 M1 Optimized: ✓
Pricing:
Free forever plan
$1.49 per month (comes with a free one-week trial)
$14.99 per year (comes with a free one-month trial)
What we liked:
Generous free forever plan allows you to use the core features across your devices
Pro plan allows encryption and password/touch/face ID protection
If you enjoy taking notes but find your Mac's built-in Notes app lacking, Bear is the productivity app for you. It can help you do everything from making quick notes to writing in-depth stories or essays. There's a focus mode that can help you concentrate on your work, and there are also advanced markup options to help you stylize your text. Adding images is also possible, along with rich previews, quick to-do adds, hashtags, and more.
Bear has a free forever plan that you can use on your iPhone, iPad, or Mac. You can make notes and add attachments and tags as well as export to various formats. However, if you want more features like encryption and touch/face ID locking, you'll have to pay for pro.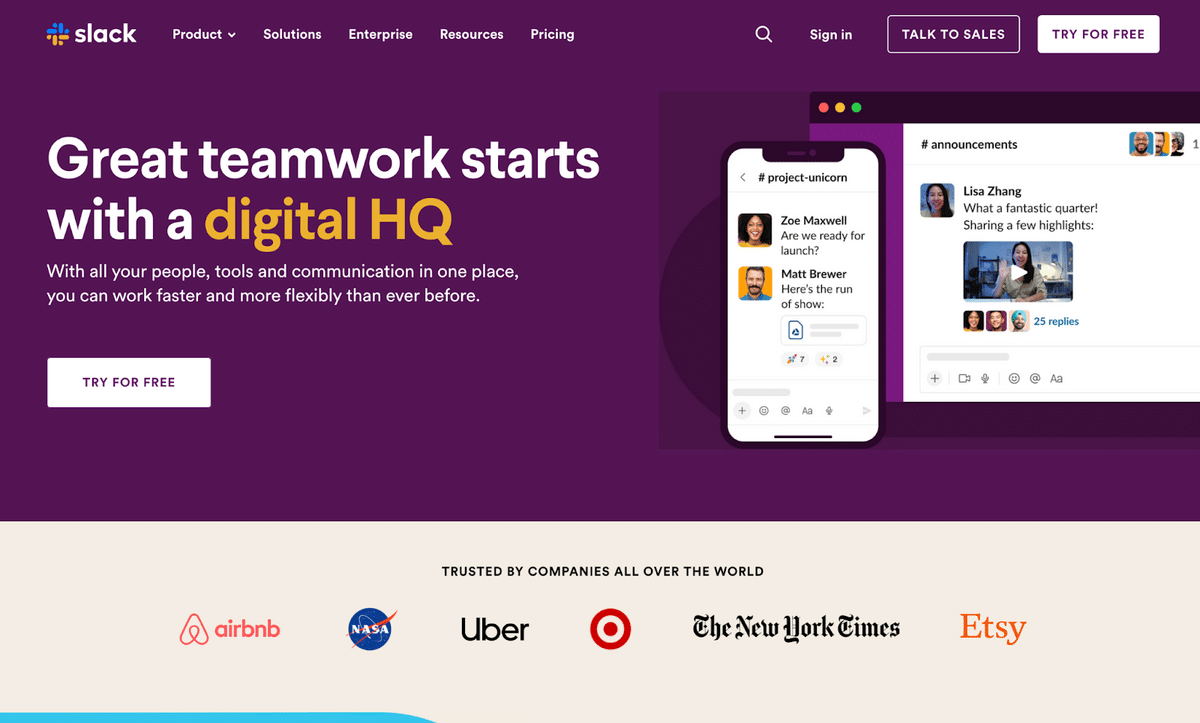 M1 Optimized: ✓
Pricing:
FREE forever plan with some limitations
Pro plan $7.25 per user/month billed annually, $8.75 per user/month billed monthly
Business plan $12.50 per user/month billed annually, $15 per user/month billed monthly
Enterprise Grid – custom pricing
What we liked:
Slack is available to use entirely for free, and as of September 2022, they have further simplified the free plan limitations
Convenient, easy to use, cross-platform
Join multiple workspaces and switch easily between them
Has a video call function
If you'd like to change the theme of your Slack, you can
Slack is easily the best software for Mac computers — if you're looking for a professional or workspace messaging app, that is. This app is easily one of the best Mac programs for those who need to keep in touch with colleagues and collaborate on projects.
Slack makes it really easy and convenient to work from home. This convenience improves even further, since you can even receive notifications from Slack right on your Apple Watch so you never have to miss any important messages from work.
If you would like to streamline your work process, you can, thanks to Slack's countless integrations.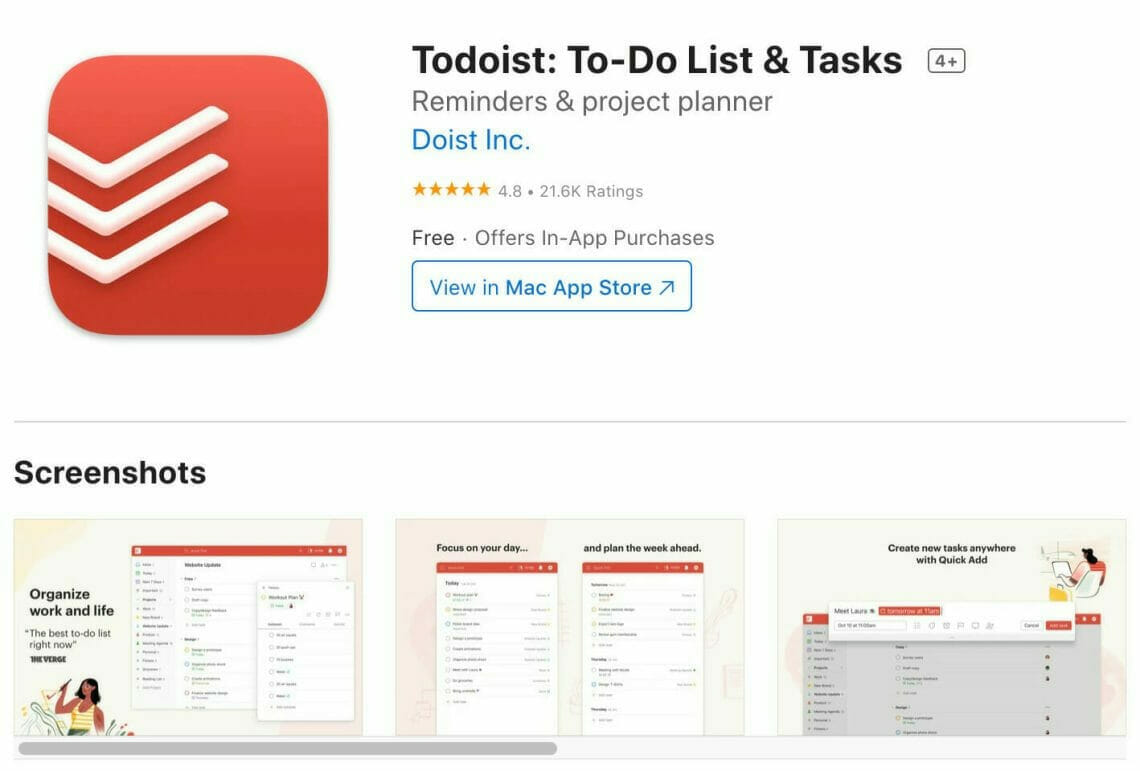 M1 Optimized: ✓
Pricing:
Free forever plan
Pro: $3/month billed annually, $4/month billed monthly
Business: $5 per user/month billed annually, $6 per user/month billed monthly
What we liked:
The natural language used in the Quick Add feature makes scheduling a breeze
Affordable pro plan
Free forever plan available
Todoist is one of the best Mac productivity apps. It's a to-do list app on steroids that's available on so many platforms. You can find it on Windows, macOS, iOS, Android, Google Chrome, Safari, Firefox, Outlook, Gmail, and on their own website. With Todoist, you can spend more time actually working on your tasks instead of worrying about scheduling them, thanks to a natural "Quick Add" feature and a Smart Schedule feature boosted by AI.
Todoist helps keep you motivated with goals and visualizing your progress and productivity (Todoist Karma). It integrates with 60+ other apps, and is available in twenty languages. There's no need to worry about remembering something — reminders will take care of it for you. You can also collaborate with up to twenty-five people per project. If you want to keep your projects organized, display them as a kanban board or list, and create sections within them.
Todoist Plans
Free Forever
Pro
Business
FREE
$3/month billed annually

$4/month billed monthly

$5 per user/month billed annually

$6 per user/month billed monthly

5 (active) projects, up to five collaborators each
5MB uploads
Up to 3 filters
Activity history of one week

300 (active) projects, with up to 25 collaborators each
100MB uploads
Up to 150 filters
Reminders
Activity history is unlimited
Themes
Auto backups

Everything in pro
500 (active) projects per member, up to 50 collaborators per projects
Team inbox and billing
Admin/member roles
Priority Todoist support
This app can truly help streamline your work process, whether you work at an office or at home. There are many other apps like it. If you're interested in more apps like Todoist, check out our favorite work-from-home apps here! You can also check out our recommendations for the best time management apps.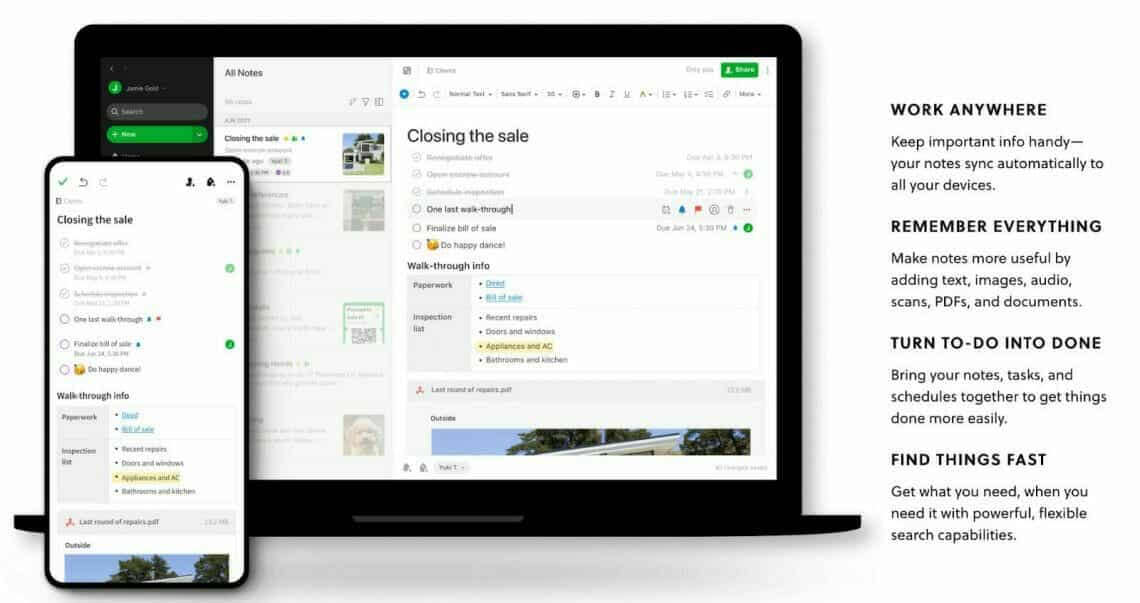 M1 Optimized: ✓
Pricing:
Free forever
Personal: $7.99/month
Professional: $9.99/month
What we liked:
Free forever plan is enough for casual users
Evernote makes keeping notes easy as can be
You can use some features of Evernote on your Apple Watch
As long as Evernote keeps its quality and value up, it will consistently be one of the best apps for Mac. Evernote allows users to work anywhere and keep important information handy, thanks to the automatic cross-device syncing. It also allows notes to become more useful by adding images, text, scans, audio, PDFs, and document attachments. With this app, users can go paperless and even create to-do lists centered around their notes, with assignable tasks that can sync with Google Calendar. Search functions help users keep track of what they've written in the past.
Evernote Plans
Free Forever
Personal
Professional
FREE
$7.99/month
$9.99/month

Up to two devices per user
Create notes
Up to 60 mb in monthly uploads
25 mb max note size
Attach files
Clip web pages

Everything in free, +

Unlimited devices per user
10 gb in monthly uploads
200 mb max note size
Add due dates to your tasks
Search text INSIDE images/files
Mark up images and PDFs
Custom templates
Offline access

Everything in personal, +

20 gb in monthly uploads
Location/geo search
Third-party integrations
Use boolean terms when searching
Although Evernote isn't necessarily a journaling app, many choose to use it in this manner, thanks to the easy organization and searchability of the notebooks within. If you'd rather use an actual journaling app, check out our  naling apps here.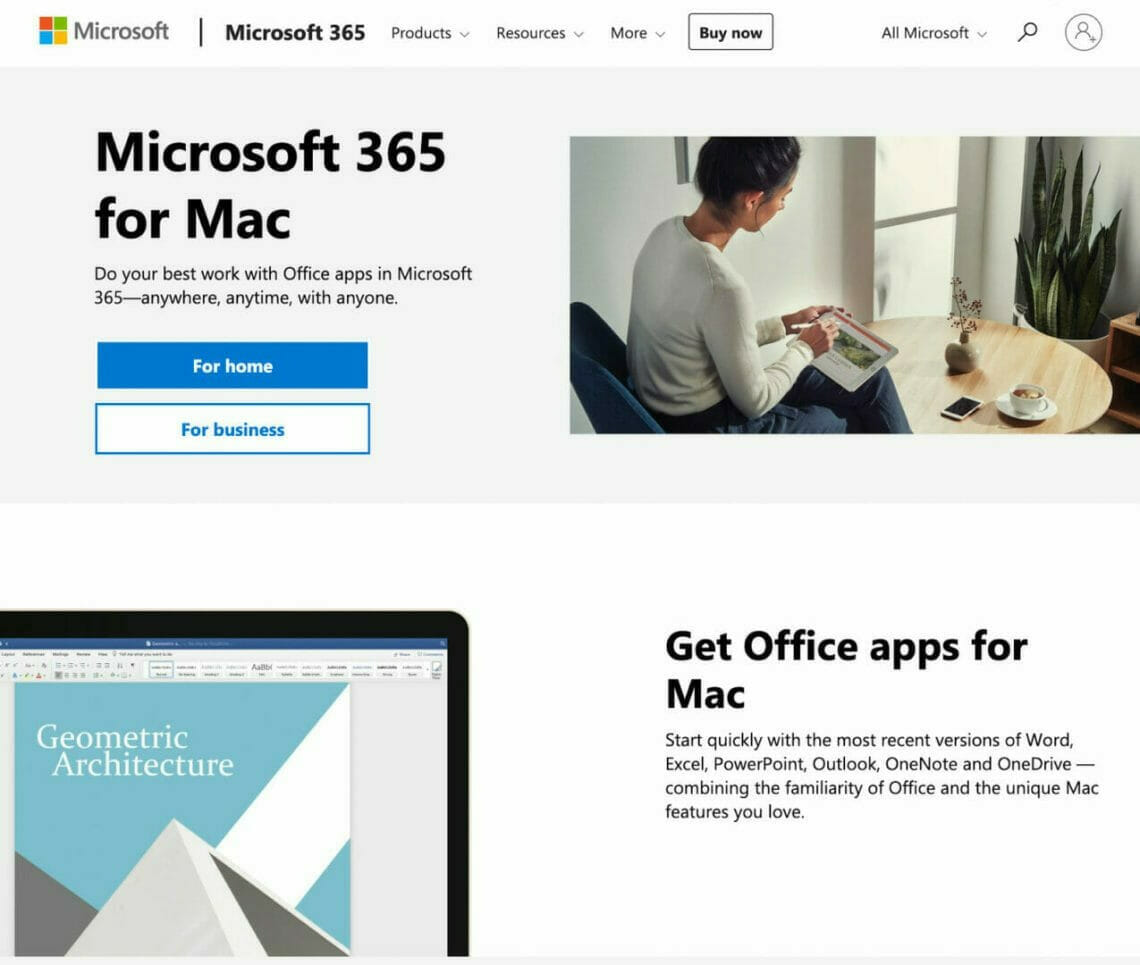 M1 Optimized: Individual apps in Microsoft 365 are M1-ready
Pricing:
Use a limited version of Microsoft Office via Office Online
Personal subscription: $69.99/year or $6.99/month, 1 tb OneDrive storage
Family subscription up to 2-6 users: $99.99/year or $9.99/month, 1 tb OneDrive storage per person
Perpetual license (one-time purchase) for Office Home and Student 2021 at $149.99
What we liked:
One subscription gives you access 365 on multiple devices and comes with 1 tb of OneDrive storage
The Office suite continues to be the industry standard
Not much needs to be said about Microsoft Office — it remains one of the industry standards when it comes to productivity apps. The suite also contains some of the best macOS apps. You can choose to make a one-time purchase of a perpetual license
Learn More About Microsoft 365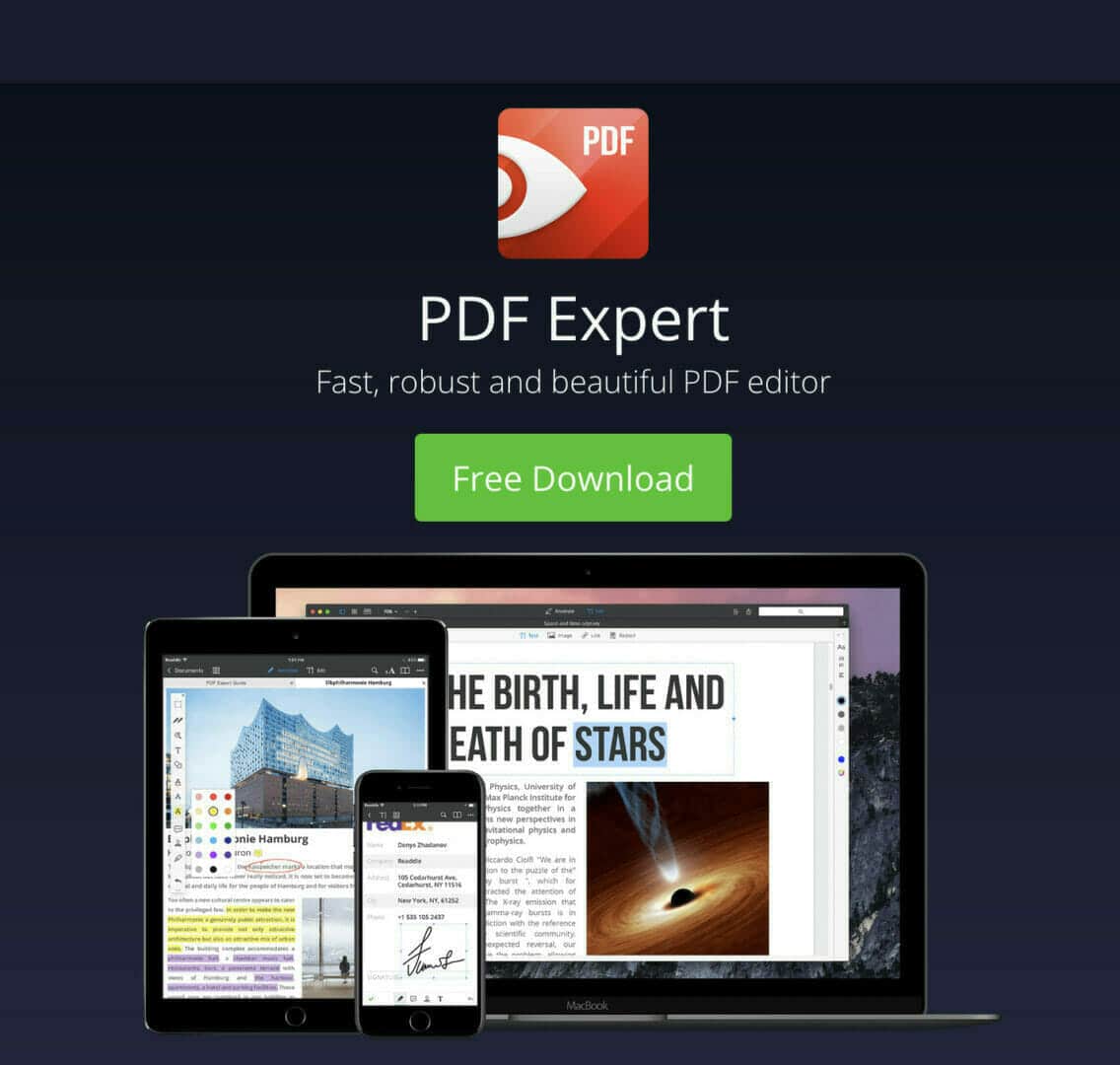 M1 Optimized: ✓
Pricing:
Seven-day free trial, then
$6.67/month billed yearly or
$139.99 one-time lifetime purchase
30-day money-back guarantee
What we liked:
Makes reading and working with PDFs hassle-free
PDF Expert lets you read PDFs easily, with additional features such as text search and text-to-speech. You can highlight, annotate, sync via the cloud, make bookmarks, fill in forms, and more. You can also directly add or edit links and images and sign documents — no more frantically trying to figure out how to get those contracts signed. You can also convert PDFs if you need to.
For the privacy-minded, PDF Expert allows you to redact data and add or remove PDF password protection.
Apps for Utility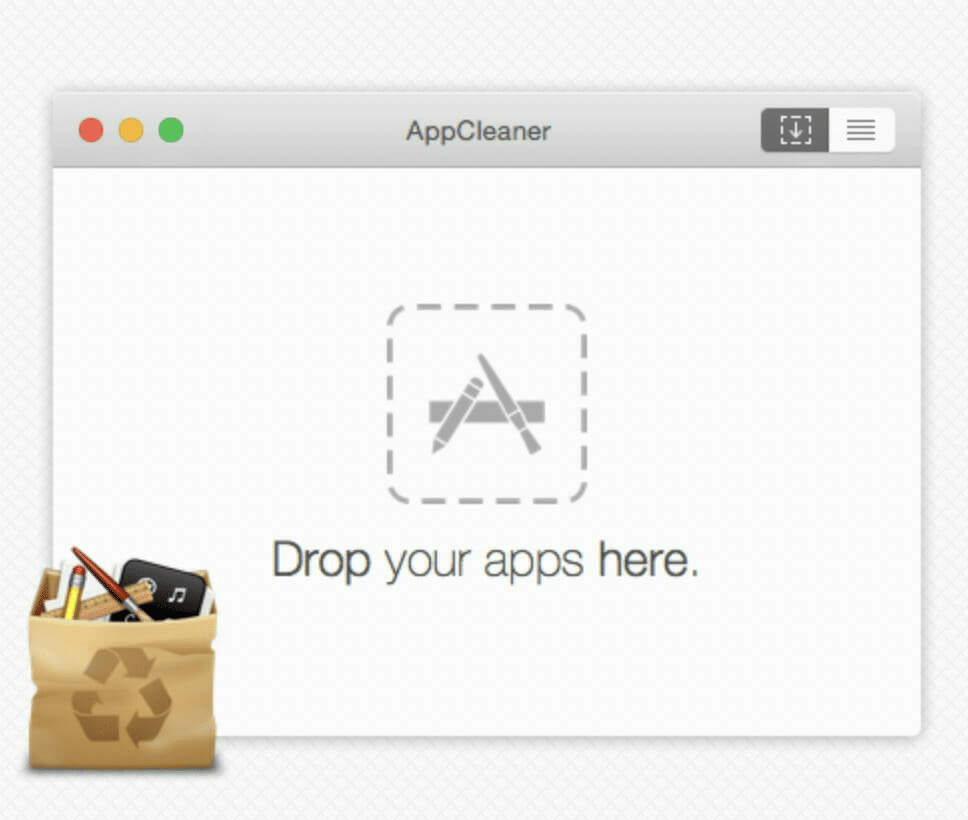 M1 Optimized: ✓
Pricing: FREE
What we liked:
Easy and simple to use, for free!
When talking about essential Mac apps, AppCleaner is almost always one of them. AppCleaner is a pretty small and unobtrusive app that allows you to completely uninstall any unwanted apps. AppCleaner finds even the hidden files and distributed files in your system so you can free up hard drive space. The best part is, it's completely free! Indeed, AppCleaner is one of the best free Mac apps available — and one of the best Mac utilities.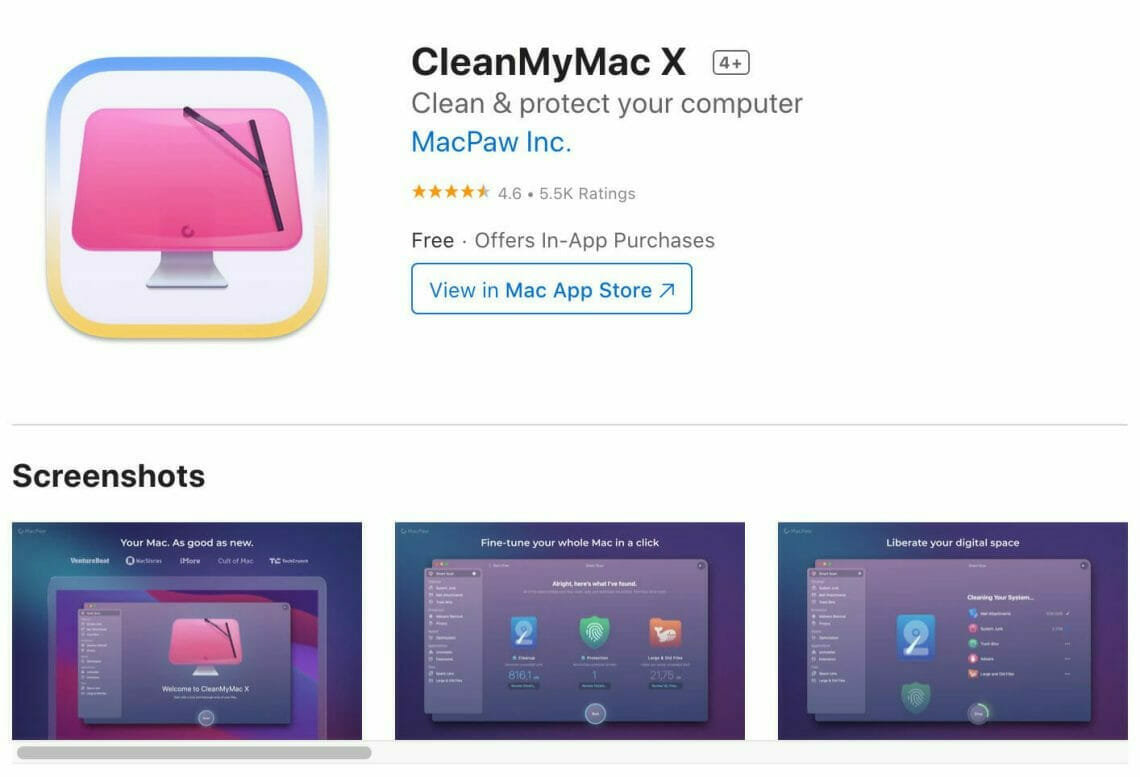 M1 Optimized: ✓
Pricing:
Free limited trial mode allows for unlimited smart scans and removal of up to 500mb of junk, unlimited malware and privacy scans (but only removal once), and more
Subscriptions (always keep an eye out for deals and discounts)

1 Mac $39.95
2 Macs $79.90
5 Macs $199.75
One-time purchase of perpetual license (also frequently discounted)

1 Mac $89.95
2 Macs $179.90
5 Macs $449.75
What we liked:
Keeps your Mac clean and running like brand new
CleanMyMac X is a one-stop cleaning utility that keeps your machine clean and running optimally. It has plenty of features that help you unburden your hard drive and get rid of files without a trace. It can also scan for and remove malware and perform privacy scans. For the features it offers, it remains one of the best Mac Apps 2022 has to offer.
Apps for Editing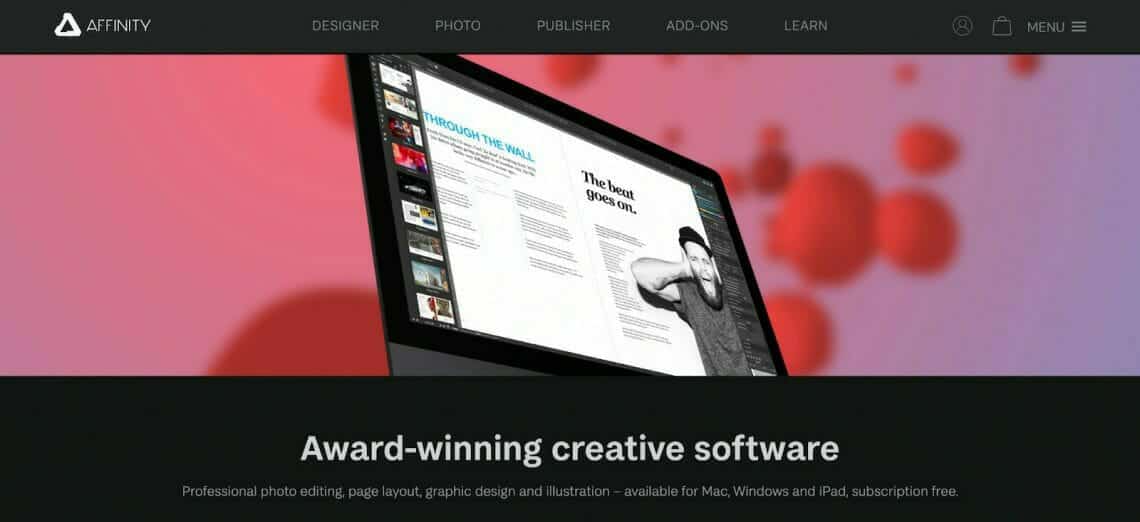 M1 Optimized: ✓
Pricing:
PC/Mac: $54.99 per app
iPad: Affinity Design/Photo only – $21.99
What we liked:
Performs many of the same functions as Adobe's suite
No subscriptions
Affinity Photo, Designer, and Publisher are alternatives for Adobe Photoshop, Illustrator, and InDesign respectively. Affinity's suite is available as a one-time purchase, with no subscription necessary. The interfaces and functions of the apps differ slightly, so there is a slight learning curve. If you're a designer tired of Adobe subscriptions, Affinity's suite are some must-have Mac apps.
Learn More About the Affinity Suite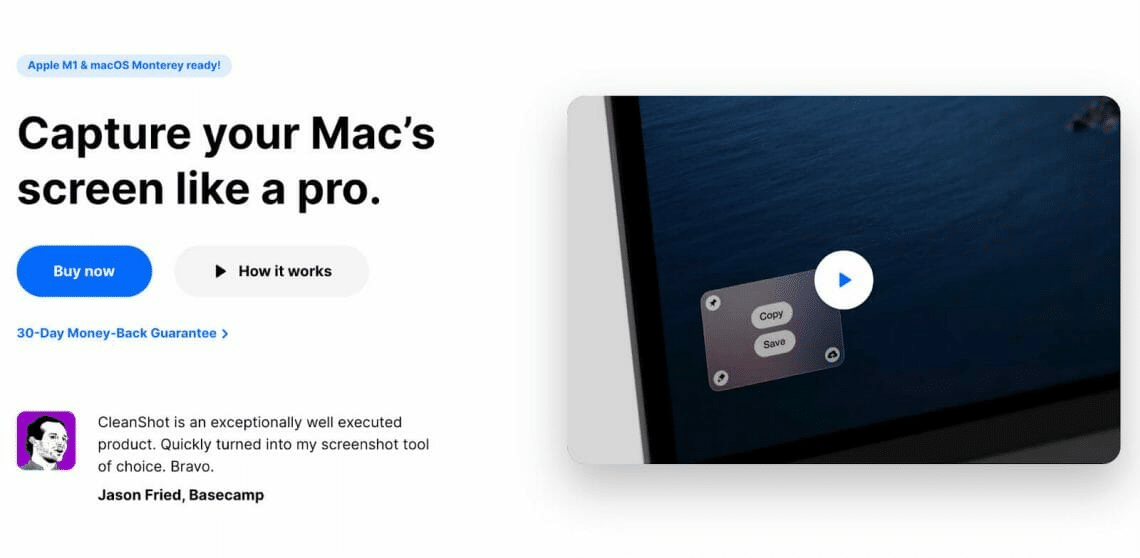 M1 Optimized: ✓
Pricing:
App + Cloud Basic: Available for a one-time payment of $29; yours to keep forever with a year of updates and one GB of storage on the cloud (an optional renewal of $19/year is available in case you want another year of updates), or
per user/mo, billed annually
App + Cloud Pro: Subscription model including unlimited cloud storage, constant updates to the latest version, custom domains and branding, and more

$8 per user per month when paid annually
$10 per user per month when paid monthly
Includes a 30-day money-back guarantee
What we liked:
CleanShot X comes with plenty of features that make it feel like it's multiple apps in one
Makes taking screenshots and screen recordings incredibly easy and convenient
Makes it much easier to share your screenshots and recordings to other apps to streamline your workflow
Cloud storage is pretty handy
CleanShot X is an incredibly handy app that makes taking screenshots and screen recordings a breeze. This app allows you to take your screenshots and recordings to the next level, thanks to the fact that it has more than fifty features to make it great at its job. You can view a full list of their features here.
Some of the things you'll enjoy from CleanShot X include:
The ability to annotate your screenshots easily
OCR or text recognition to allow you to convert text from images or scanned documents into digital text so you won't need to type anything manually
Screen recording
The ability to pin a screenshot to float over other windows on your screen, in case you need it as a reference for anything
The self-timer function
The ability to set a custom wallpaper and hide your icons when taking a screenshot of your desktop
CleanShot X also has its cloud storage. Buying the app for a one-time purchase will give you 1GB of cloud storage, while a subscription will give you unlimited access. The cloud storage makes it easy to upload and share your files via links with a single click. With the subscription, you can even use custom domains and branding for your business or organization.
Thanks to everything this app has to offer, we'd say that CleanShot X is one of the must-have apps on MacBook computers — you may want to consider it!
Apps for Entertainment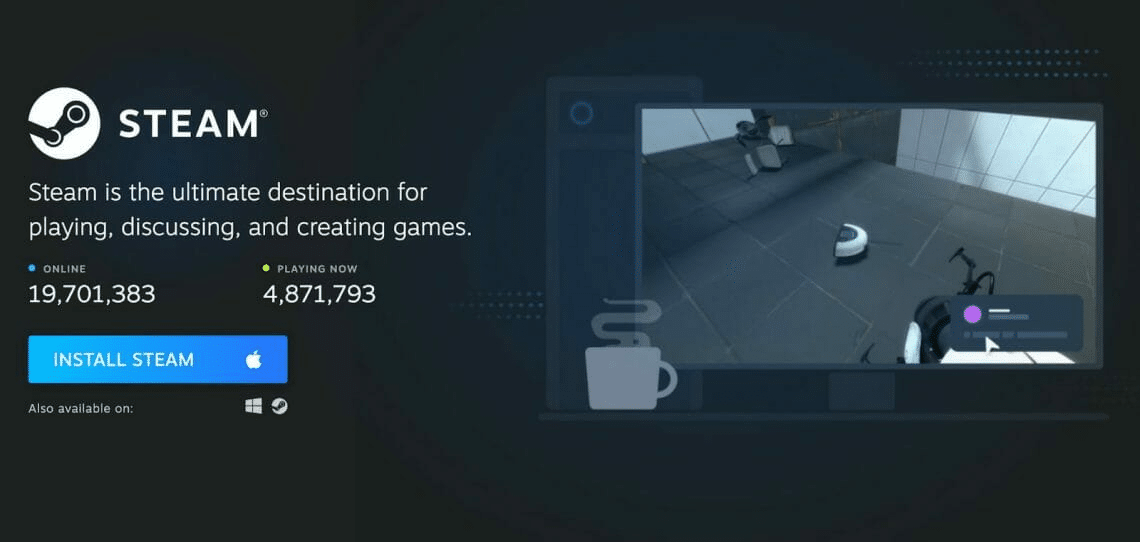 M1 Optimized: Rosetta only
Pricing: FREE
What we liked:
Makes it easy to figure out which apps work for Mac
Pretty much the biggest repository of games
Speaking of cool Mac apps — what's cooler than a game launcher and storefront that houses the vast majority of games available today? Valve's Steam is one of the largest gaming storefronts and free Mac apps that's available on multiple platforms. It makes it easy to figure out which games run on Mac and always runs frequent sales. Steam makes gaming convenient and makes it possible to connect and game with friends with ease.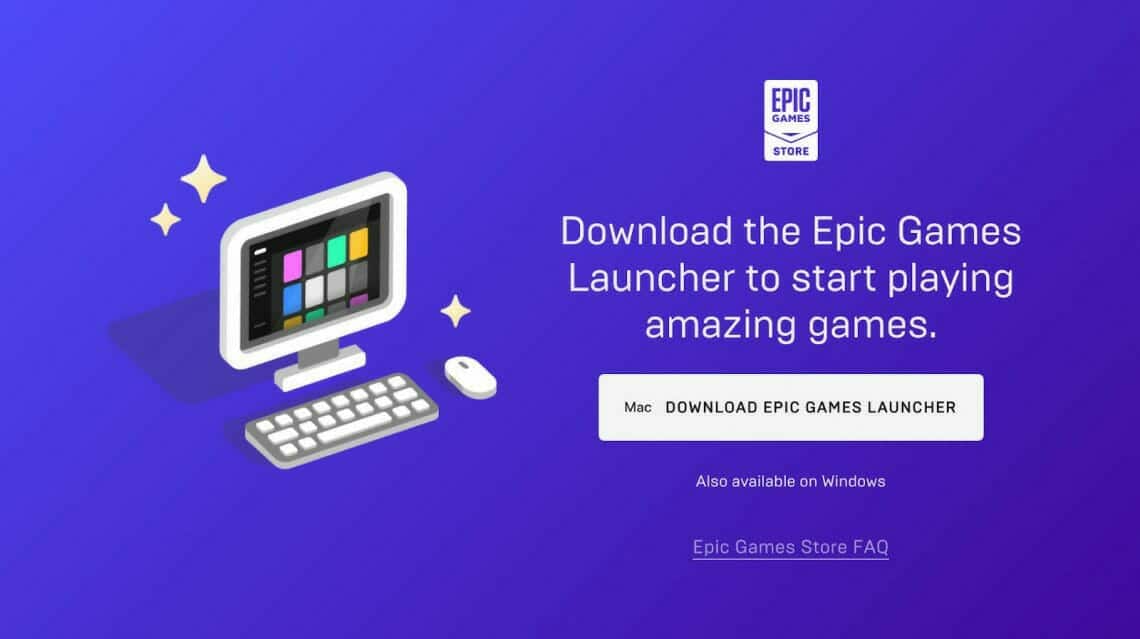 M1 Optimized: Rosetta only
Pricing: FREE
What we liked:
Free games practically every week
Trying to be competitive with other storefronts
Epic Games Launcher is one of the newer kids on the block when it comes to game storefronts. It's a digital video game and software distribution platform that also runs sales every now and then. One of the biggest selling points of this app is that they currently give out free games weekly, so if you remember to claim them, you can build up a significant library in no time!
Although Epic Games is one of the best free Mac applications for gaming, it's worth noting that not all of the games on this storefront are compatible with macOS. Thus, even if you claim your free games, you may not be able to play all of them on your Apple computer.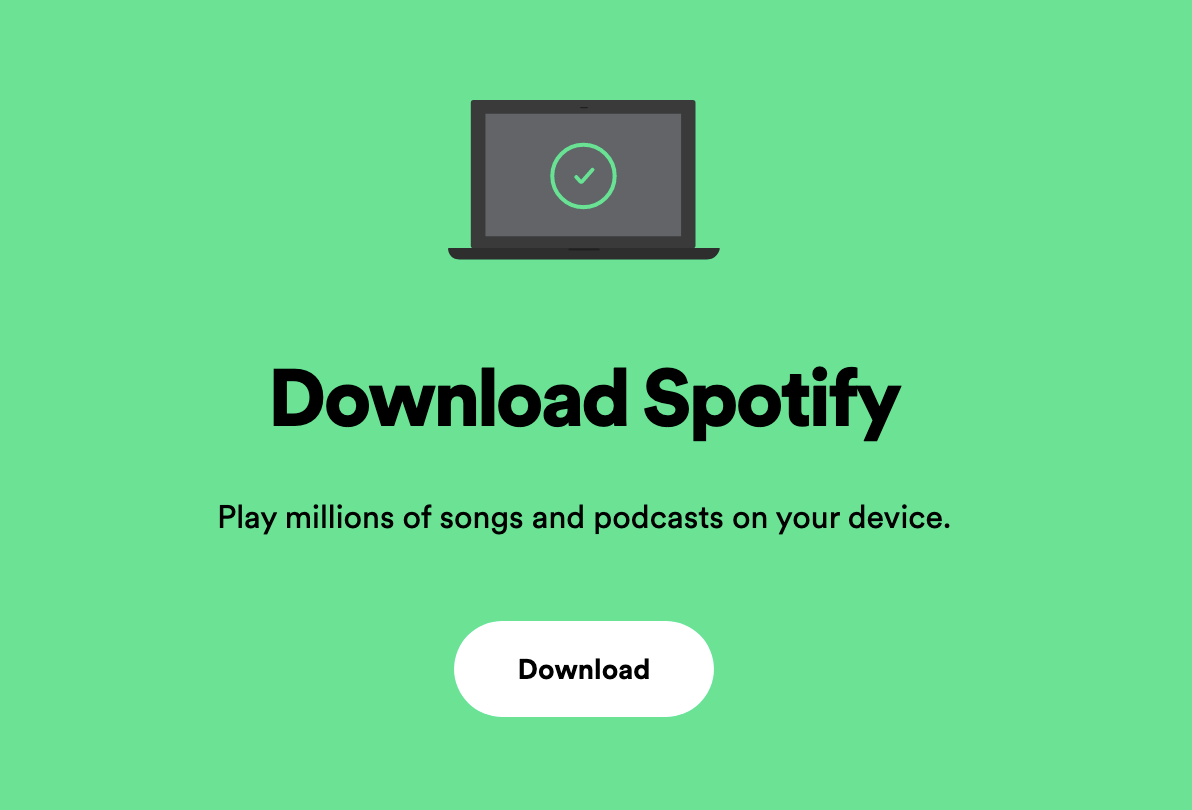 M1 Optimized: ✓
Pricing:
Free – ads + access to a ll playlists and play any album, artist, or playlist (only in shuffle mode)
Premium

$4.99/mo student
$9.99/mo single user
$12.99/mo duo
$15.99/mo family – 6 users
What we liked:
Premium subscription allows unlimited skips, ad-free listening, and music downloads
Spotify is another app that needs no introduction and is consistently on the list of Best Apps for MacBook Pro or Best Apps for MacBook Air. Regardless of your machine, Spotify can keep you entertained for hours on end.
Apps for Security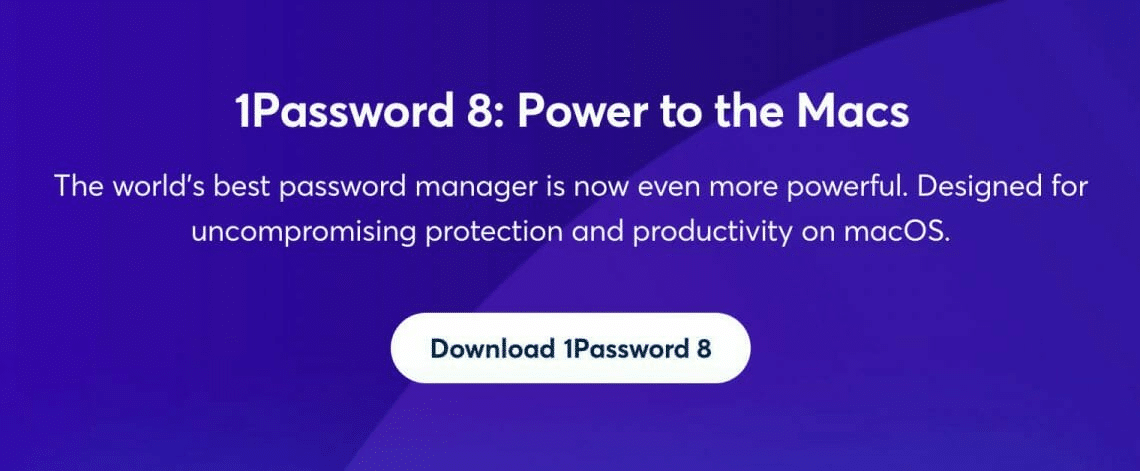 M1 Optimized: ✓
Pricing:
14-day free trial
$2.99/mo billed annually for single users
$4.99/mo billed annually for family accounts (up to five users)
What we liked:
Can be used on unlimited devices and any platform (iOS, Android, Mac, Windows, Linux, ChromeOS)
24/7 support
Trying to remember your passwords can be a pain, which is why many apps and services like LastPass and 1Password have come to be. 1Password is a password manager and so much more, offering a 365-day history so you can restore any deleted passwords you find you still need. 1Password also has 2FA to add another layer of security. With 1Password, sharing your information (no matter how sensitive) securely is the priority.
Apps for Storage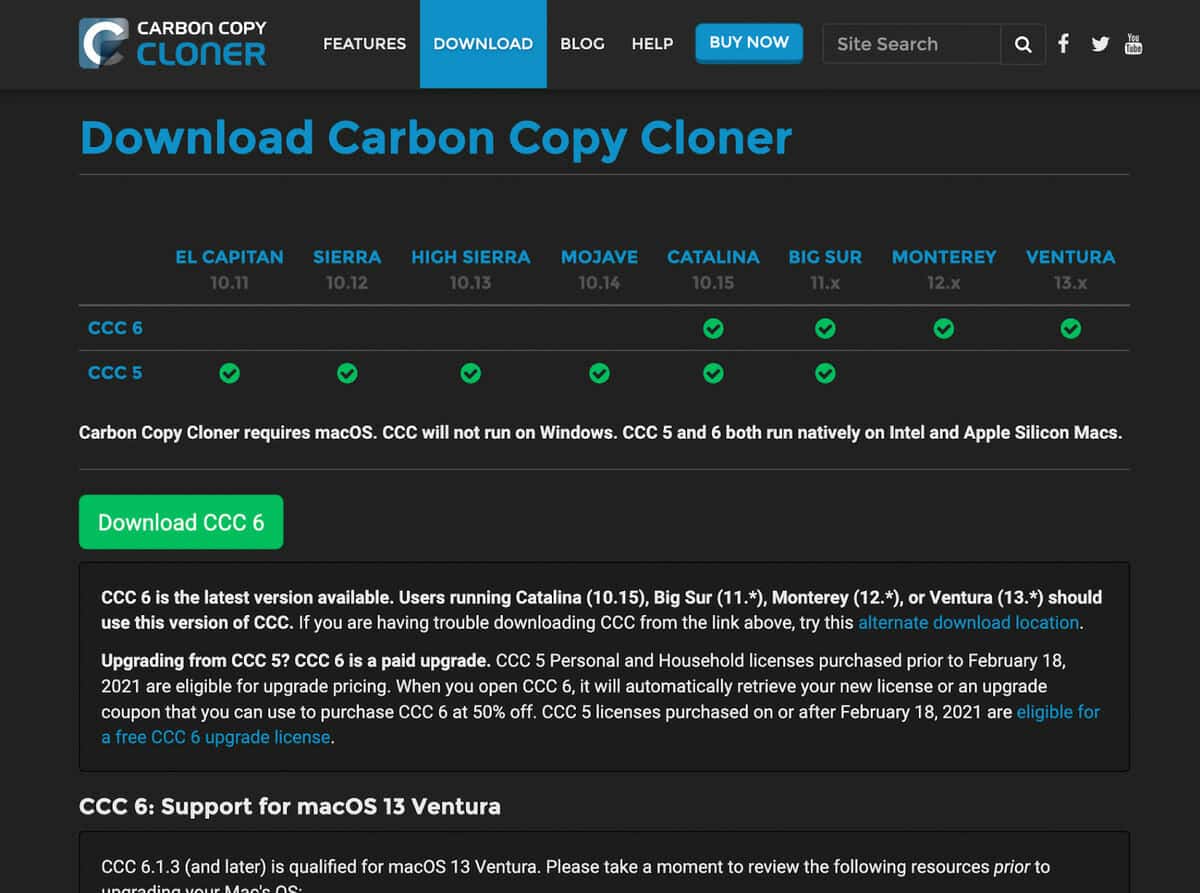 M1 Optimized: ✓
Pricing:
30-day free trial
Personal & Household License is also valid for CCC4 and CCC5, can be used on all the computers in your home: $39.99
If you have a CCC5 license purchased after February 18th, 2021, you can get a CCC6 license for free
If you bought your CCC5 license before February 18th, 2021, you can get an upgrade pricing discount for fifty percent off
What we liked:
CCC6 allows you to make bootable backups of your computer, allowing you to boot from backups if you ever need to
You can back up your files and keep them safe
Carbon Copy Cloner 6 performs a single function — it allows you to backup all of your files to another Mac computer or to your external hard drive. You can also use Carbon Copy Cleaner 6 to make a bootable startup disk backup as a safety net in case your Mac's drive fails. That way, you can simply boot from your backup if you ever need to.
Carbon Copy Cloner 6 is one of many must-have MacBook Pro apps, and you'll surely thank yourself if disaster strikes.
Learn More About Carbon Copy Cloner 6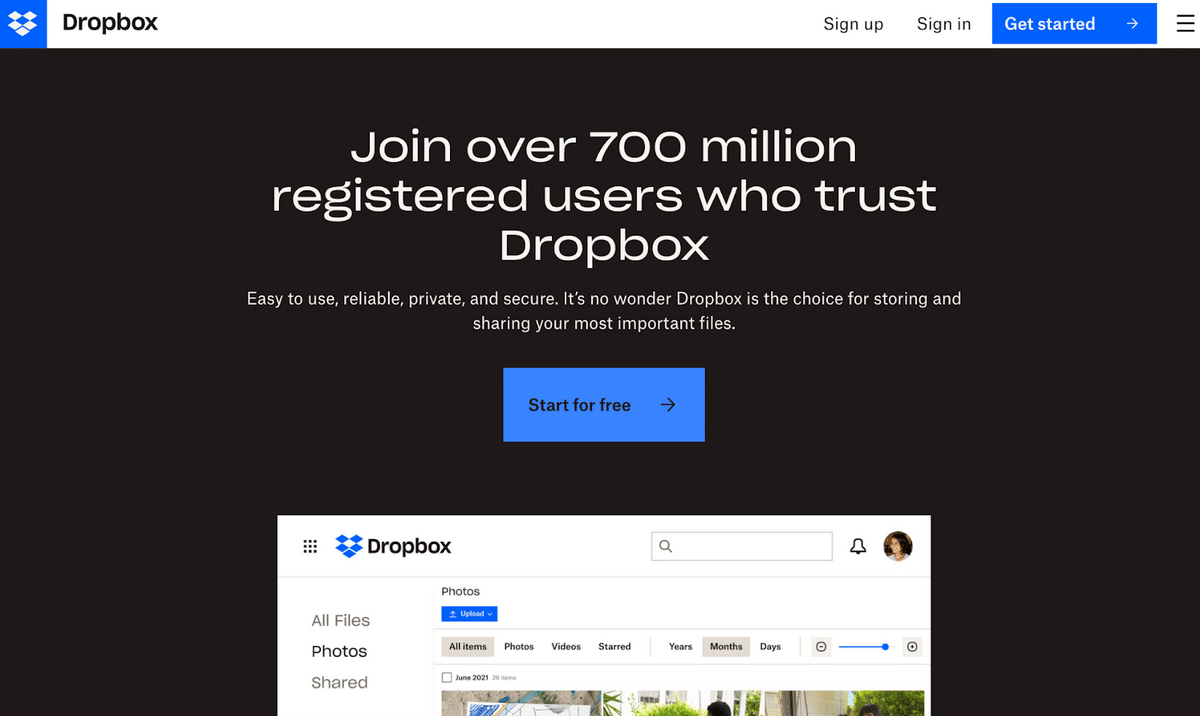 M1 Optimized: ✓
Pricing:
Free forever plan for 2 GB of storage
30-day free trial of Dropbox Plus
Plus For Individuals (2 TB): $9.99 per user/month billed annually; $11.99 per user/month billed monthly
Family For Households (2 TB, up to six users): $16.99 per family of up to six/month billed annually; $19.99 per family of up to six/month billed monthly
Professional For Solo Workers (3 TB): $16.58 per user/month billed annually; $19.99 per user/month billed monthly
Standard For Growing Teams (5 TB, up to five users): $15 per team of up to five/month billed annually; $18 per team of up to five/month billed monthly
Advanced For Complex Teams (As much space as necessary, 3 users minimum): $24 per user/month billed annually; $30 per user/month billed monthly
Enterprise – contact sales for custom pricing
What we liked:
One of the pioneers of cloud storage
Reliable, secure
Cross platform
If you're looking for MacBook software that allows you to store your files in the cloud, Dropbox is such a service. There are now many different cloud storage services available today, but Dropbox will always be one of the top ones. This cloud service makes syncing and sharing files painless, and you can easily store your files by just uploading them into your Dropbox folder.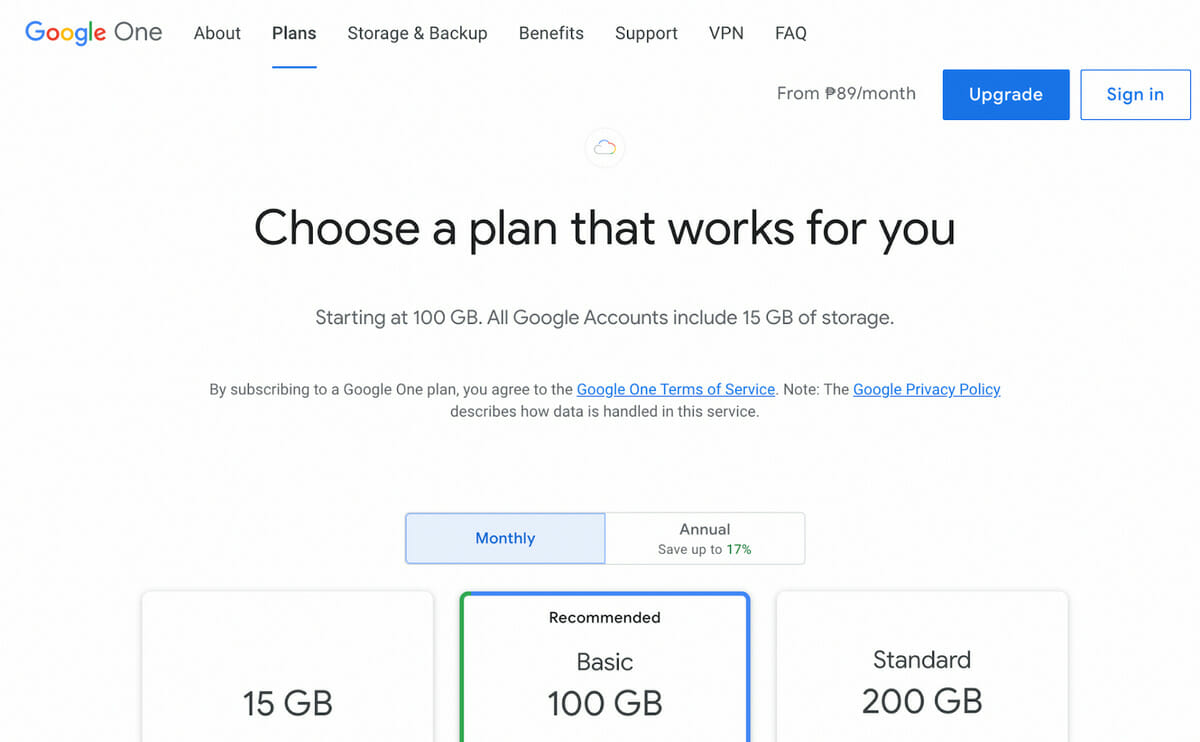 M1 Optimized: ✓
Pricing:
You can get 15 GB of storage at absolutely no cost. If you already have a Gmail account, then you already have the 15GB of storage
Basic 100 GB: $1.99 per month paid monthly; $19.99 annually for a yearly subscription
Standard 200GB: $2.99 per month paid monthly; $29.99 annually
Premium 2 TB: $9.99 per month paid monthly; $99.99 annually
Premium 5 TB: $24.99 per month
Premium 10 TB: $99.99 per month
Premium 20 TB: $199.99 per month
Premium 30 TB: $299.99 per month
What we liked:
Completely compatible with Google's productivity suite
Works really well with Android phones
Easy to use
Premium version is more affordable than Dropbox
Although Apple already has iCloud and you already probably have an account because you have an Apple computer, Google Drive is still one of many Mac must-have apps — especially if you use Google's productivity suite frequently. Google Drive (also known as Google One) is much more affordable than Dropbox and offers many of the same features. The only downside is if spammers get ahold of your email address, Google does next to nothing to prevent all the spam.
Frequently Asked Questions
What apps should my Mac have?
The apps your machine should have are the ones you'll most likely need most often. Macs themselves already come with plenty of useful Mac applications (such as Apple's productivity apps). However, you can always download and add more — perhaps a to-do list manager, a calendar app, or a better email app to replace the default mail app (especially if you have multiple Gmail accounts). You can also download and install entertainment apps or some additional apps to beef up your Mac's security.
What should I install on my new Mac?
From the ones on this list, there are quite a few essential Mac applications that are immediately impactful and could make using your computer an even more pleasant experience from the start. You can consider installing:
A VPN app (or alternatively, trustworthy VPN browser extensions)
Utility apps like AppCleaner or CleanMyMac X
A way for you to keep your passwords safer, like 1Password
A way to make your interfaces more convenient, like Magnet or Unclutter
Do I need to download antivirus for Mac?
A while back, there used to be a myth that Macs never get viruses. But that's just what it is — a myth. This misconception may have been born from the fact that in its history as a system, Macs appear to be pretty secure and safe compared to other systems. It is still true to this day, but only if you are careful as to where you download and install apps from.
Users are generally recommended to download their apps from the Mac app store or via the developer's official website, as these are the safest ways to go. However, Apple puts other measures in place at the OS level that can help protect you from the worst threats out there, such as Gatekeeper (blocks you from installing non-Apple-approved apps) and XProtect (the built-in antivirus on macOS). Despite these protections, some viruses (adware, cryptocurrency miners, spyware, ransomware, trojan horses, etc) may still get through.
So do you need an antivirus? Although it may sound scary, Apple works very hard to make it difficult for your security to get compromised. Unless you bypass all the safeties Macs have or download from unsafe, untrustworthy sources, you should be fine!
However, if you want to set and forget an extra layer of protection just to be sure, you can. Many antiviruses are light on the system and on the budget, as well.
Is Microsoft Word free on Mac?
Microsoft now has Office Online, which is somewhat of a direct competitor to Google's productivity suite. Through Office Online, you can access the free version of Microsoft Word, but there is a caveat — you can only use it through your browser.
If you would like to use Microsoft Word as a desktop app, you will have to pay for it. You can do this in two ways — you can purchase a perpetual license (keep forever) of the Microsoft Office suite. The latest iteration was released in 2021. Alternatively, you can sign up for a subscription to Microsoft 365 (previously known as Office 365) for more regular updates and additional features.
How do I get more apps on my MacBook?
The best and easiest way for you to get more apps on your MacBook is by downloading and installing them from the Mac app store. Apps uploaded there are generally Apple-approved, which means they are most likely safe for use since getting an app on the store requires it to go through some checks. You can simply click the "Get" or "Buy" button for an app on the app store, and that will install it onto your Mac.
Alternatively, you can also find other apps via their official websites. However, we do not recommend that you download apps this way unless you trust the source.
Can I download iPad apps on my MacBook?
If you wanted to use an iOS or iPadOS app back in the day, you would have to break out your iDevices since that was the only way you could. Nowadays, you can use your Mac to run those apps — provided you meet a few requirements. If you want to use iOS or iPadOS apps on your Mac, your machine has to be operating on Apple silicon, such as the M1 series. It also has to be running on macOS Big Sur or later.
Apple's arm-based M1 chip is capable of running iOS and iPadOS apps because there is common architecture among the three operating systems. These days, some developers have started updating their apps to make them more compatible with your Mac's OS. You can even download them straight from the Mac app store, provided they are available there.
You can find plenty of information and guides online that will teach you how to download iPhone and iPad apps on your Mac. Remember that because there are no touchscreen Macs, you will need to use your mouse or trackpad and keyboard to control and navigate these apps!
Wrapping Up: Which are the Best Mac Apps This Year?
The answer will largely depend on your preferences and what you intend to use your Mac for most. However, it's hard to go wrong with utility-related apps like AppCleaner, and you'll certainly always find security-oriented apps like 1Password useful.
The best way to know what the best Mac apps are is to try them out yourself. Many of them have free trials available (or have a free version) so that you can experience them before you buy. Some of them are even entirely free. And if you don't like them, you can just end your trial and uninstall them. Remember to avoid downloading from untrustworthy sources! If you can, stick to getting your apps from the Mac app store or from developers' official websites.
We hope that this list of our favorite apps for Macs has helped you find a few gems to install on your machine. We're sure that you'll find a few top Mac apps!
Did you install something you didn't quite like? Check out our guide on how to uninstall apps from Macs.
Related Reading: