Notion is a productivity tool that has become increasingly popular. It is especially great for organizing your schedules and tasks.
Using a Notion calendar template means you have a wide range of options to tailor calendars to your specific needs and preferences.
In this article, we'll go through some of our calendar templates and how you can use them. If you are looking to up your time management skills, Notion calendar templates could be the solution you've been searching for. Read on to learn more.
Why Use a Notion Calendar Template?
Customization: Notion allows you to fully customize your calendar templates to fit your specific needs. You can add or remove columns, change the color scheme, and create your own categories for organizing events.
Collaboration: Notion is designed to be a collaborative workspace, which means that you can share your calendar templates with others and work on them together.
Integration: Notion can integrate with other tools, such as Google Calendar or Trello, to bring all of your tasks and events into one place.
Flexibility: Notion's calendar templates can be used for various purposes, such as project management, event planning, or personal scheduling.
Easy to use: Notion's user-friendly interface makes it easy to create and use calendar templates, even for those who are not tech-savvy.
Overall, Notion calendar templates offer a range of customizable features that cater to different needs and the ability to collaborate with others. It's a great solution for keeping your schedule organized and staying on top of your tasks.
Notion is an extremely powerful software solution but it may take a little while to wrap your head around it. We recommend taking a quick Notion course through Udemy to become a master in no time flat.
How to Create a Calendar Template in Notion
We have a more in-depth guide on how to make a calendar in Notion. But here is the short version.
Open the Notion app and create a new page.
Choose "Table" from the options presented.


In the top row of the table, input the days of the week. In the first column, list the weeks of the year.
Highlight the entire table and set the properties for each cell to "Date."
Add any extra columns for events or notes.
Customize the design of the calendar by adding images or changing the colors of the cell background.
Save the page as a template by clicking "…" in the top right corner of the screen and selecting Duplicate.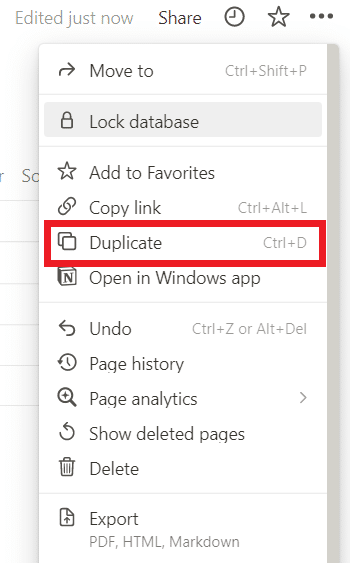 Name the template and save it to your workspace.
You could always start from many of the templates in the Notion template library.
Notion Calendar Templates
We've taken some time to with some notion schedule templates and calendar templates below:
Notion Monthly Calendar Template
The Notion Monthly Calendar template is a simple template with a pink color scheme.
It has the monthly calendar to the left and a widget clock, a reminder list, and Important dates to the right. Customizing this template should be a walk in the park.
Social Media Calendar Template
The social media calendar is perfect for keeping track of your social media plans and post. It has a yellow theme that you can customize to fit your own aesthetics.
The template comes with the calendar to the left and a to-do list for each social media platform to the right.
Blue Notion Calendar Template
This blue notion calendar template is a versatile template with a blue theme. It looks great in both dark mode and light mode. The template comes with the calendar to the right and a to-do list together with a note section to the left.
Frequently Asked Questions
Is There a Calendar Template on Notion?
Notion has a community that offers a variety of calendar templates that you can use to manage your schedule and stay organized.
To access these templates:
Go to your sidebar on the Notion page.
Scroll to the bottom and choose templates.

In the Templates window, scroll down to the Marketing section.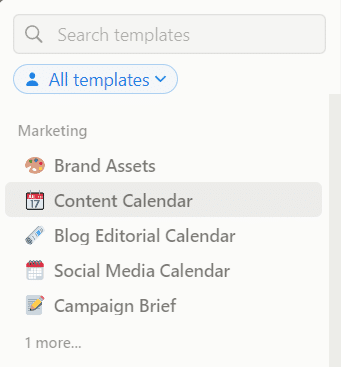 You'll find 3 calendar templates. Pick a calendar template and customize it.
The Notion calendar templates include the Content calendar, Blog editorial calendar, and Social Media Calendar. These templates may be a bit plain, but they are a great place to start with.
You can customize the templates to suit your specific needs by adding or removing fields and adjusting the layout.
Is Notion Connected to Google Calendar?
You can actually connect your Google Calendar with Notion and manage your schedule and events on the workspace.
To connect your Google Calendar with Notion:
Go to Indify.co
Login to your account or sign up.
In the widgets, choose Google Calendar and click Create widget.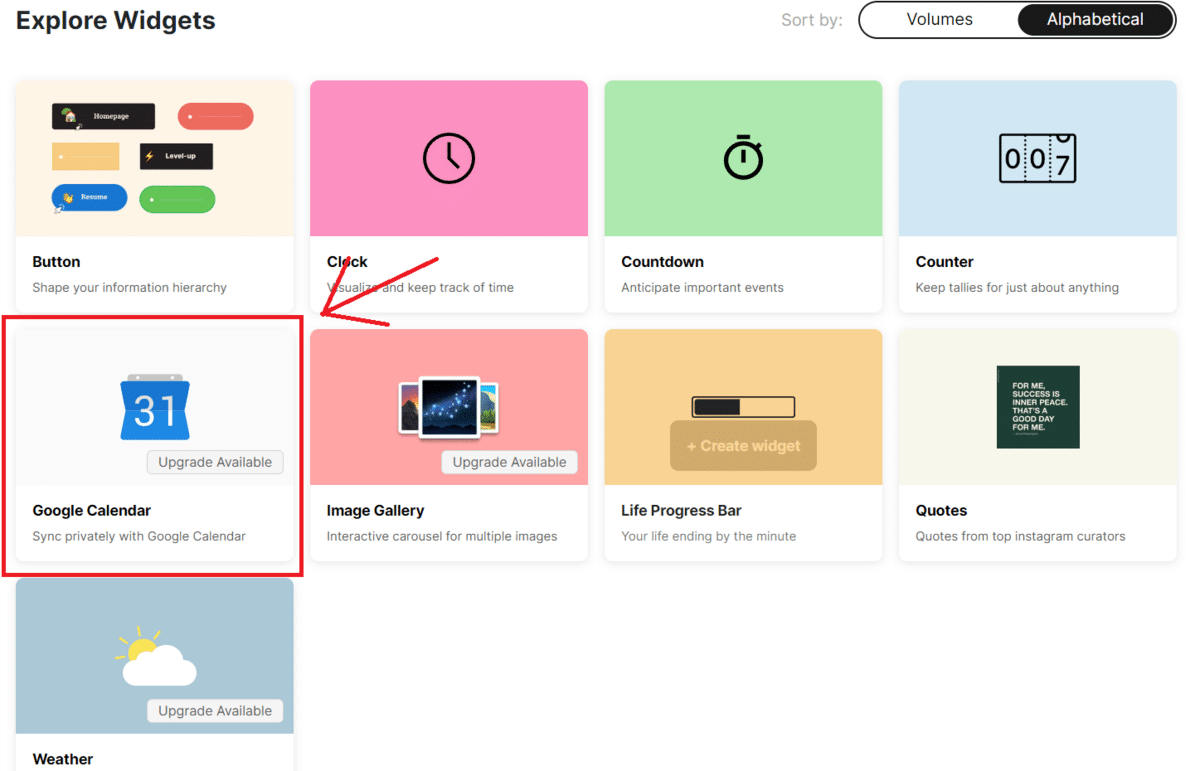 Name the widget and click continue.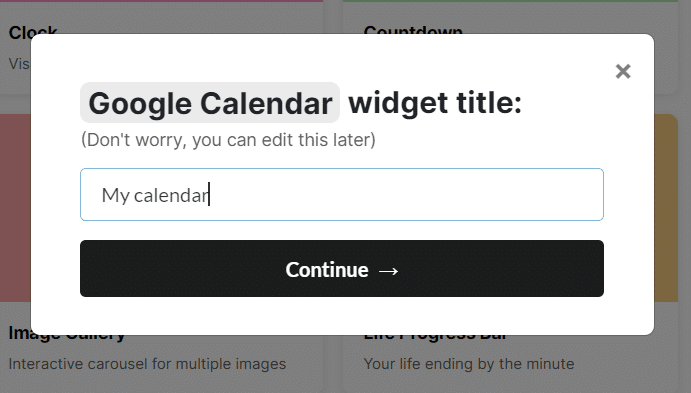 Click Sign in with Google and choose your Google Account
Allow Indify access to your Google by clicking Allow, then Continue.
Once you've signed in, you can choose a calendar in your Google Calendar.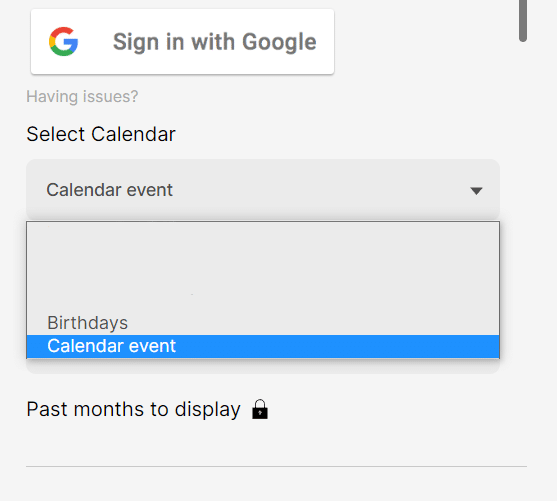 The calendar will appear in the window to the right.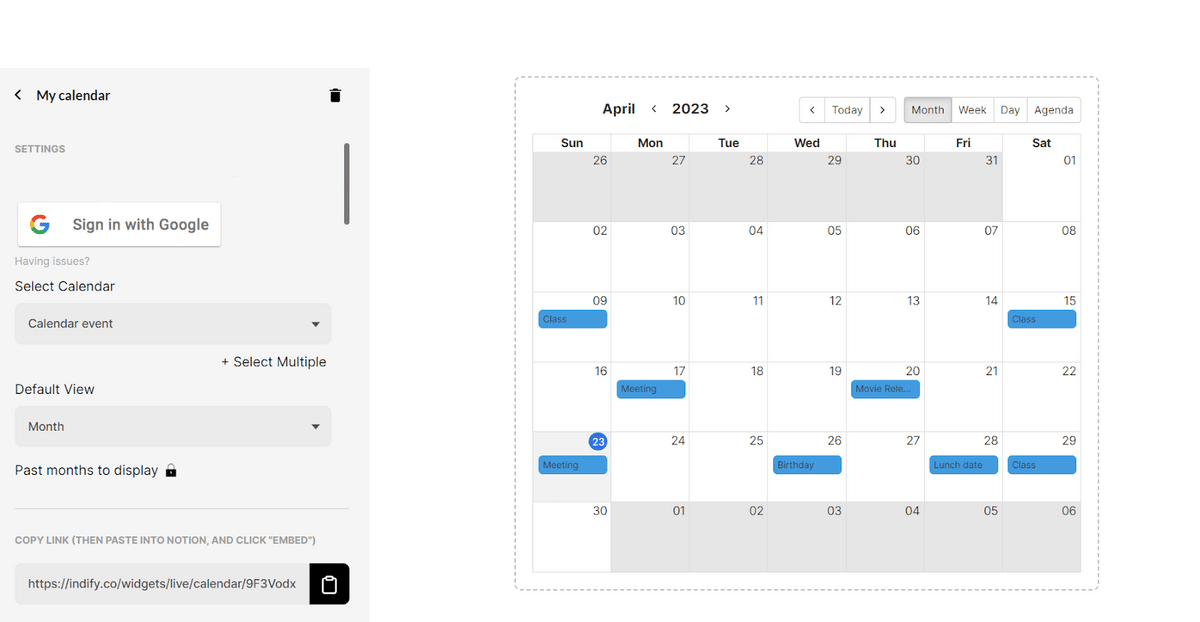 Go to the link at the bottom and click the copy icon.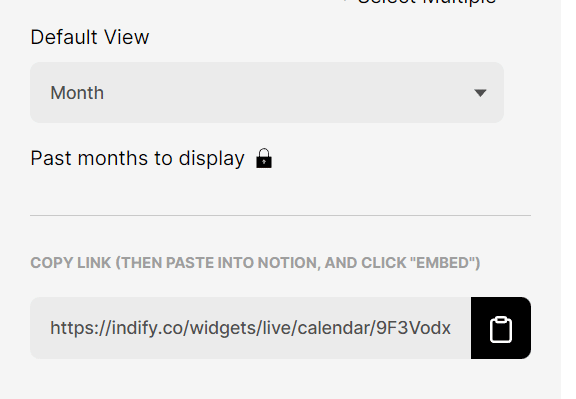 Go to your Notion Page and paste the icon into the text space and wait for a menu to appear.
Choose "Create embed."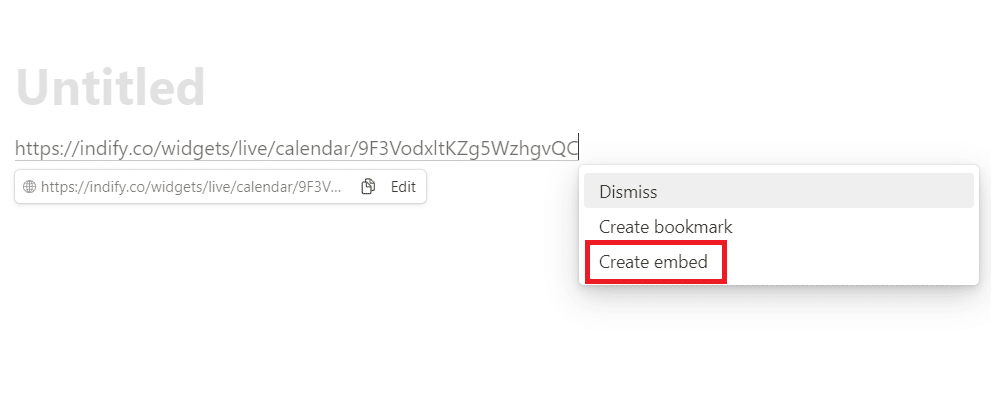 You're Google calendar will appear on your Notion page, and you can resize it and reposition it how you wish. However, you can't edit the calendar in Notion.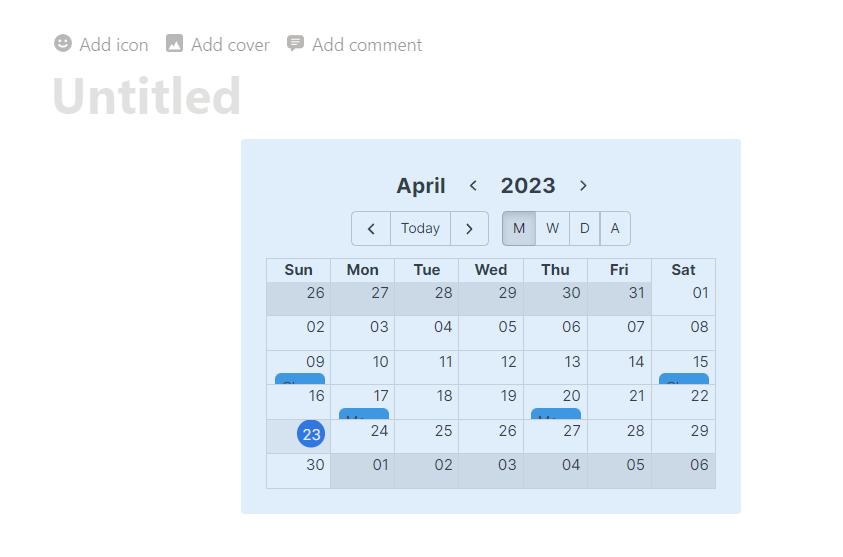 Other ways you can incorporate your Google calendar in Notion is by syncing it using Notion automation and using an addon to transfer the calendar contents to Notion.
Is Notion Better Than Google Calendar?
Google Calendar is a dedicated calendar app that not only lets you keep track of the day but also events and meetings. Other than that, Google Calendar has very limited functionality.
However, unlike Google Calendar, Notion is not just a calendar. On top of that, you can even view your Google calendar inside Notion. Therefore, Notion is definitely better than Google Calendar.
Wrapping Up
Notion calendar templates offer a powerful and flexible way to manage your schedule and stay organized.
Our Notion calendar templates can help you streamline your workflow and increase your productivity. If you found our templates useful, then you will love our premium templates. Remember to use the code SSP at checkout to save 50% on any premium templates you want. On the other hand, if you're after Notion templates specifically, you should check out the excellent Notion add-ons and templates on AppSumo.
Related: