The world is a busy place. It can take a lot of work to schedule a work meeting, dinner date or vacation with a colleague or friend. Sometimes it is hard to know off the top of our heads when we will have the same free hour or two as someone else.
Luckily, Google Calendar allows people to share the schedule with anyone you like. Share it with a specific individual, a group or everyone.
Let's take a look at how to share Google calendar with others online.
How to Create and Share a Google Calendar
If you don't have a Google Calendar to share yet, it is very simple to create one. You can create more than one type of calendar for different events. For example, you may have one calendar for work and another one just for vacations, one for sports events, birthdays, etc.
First, go to https://calendar.google.com/ in your browser.

Navigate to the lower-left side of your calendar and click the plus symbol next to "Other Calendars".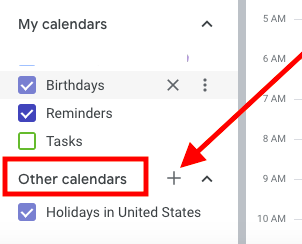 When you click the plus sign, a pop-up menu will come up. Click
"Create new calendar".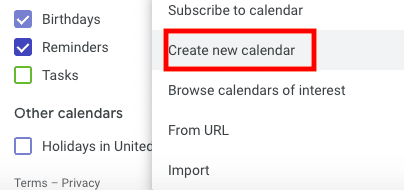 You can give your calendar a new name and fill in a description. I happen to be a huge movie fan and am tired of missing movie festivals, so I just created a suitable calendar. Once you have named your calendar, click "Create calendar".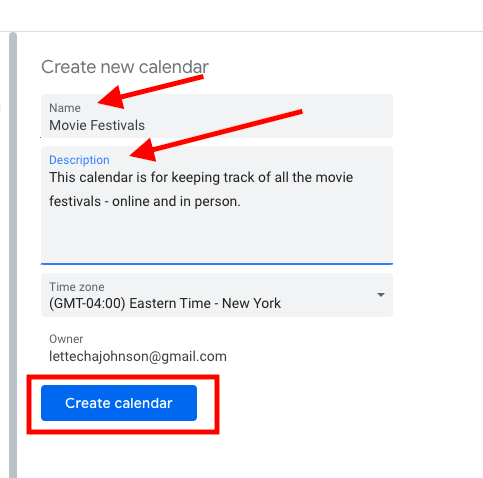 Repeat the above step for as many calendars that you wish to create.
Now that we have created a new calendar, we can go in and make adjustments. Change elements such as the name and color with the following steps:
Find the name of the calendar you wish to change
Hover your cursor over the three vertical dots
Click on "Options for (calendar name)"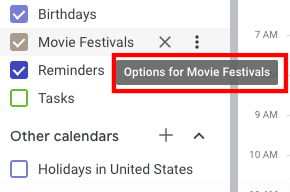 I like the color purple, so I gave my "Movie Festival Calendar" the color purple. Of course, there are several more color options to choose from. You can create several calendars with different hues.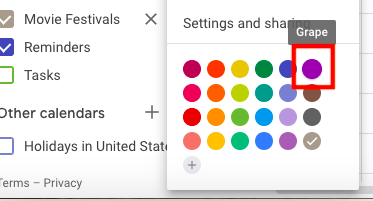 So now, whenever I add any events to my "Movie Festival Calendar", those events will show up in a purple color on my Google Calendar.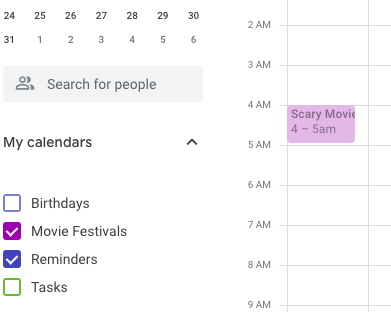 How to Share a Google Calendar
Bear in mind that you cannot share your Google calendar on the mobile app. You must use your web browser on a computer to share Google Calendar.
First, locate the calendar that you want to share on the left side of the screen. If you have an extensive list of calendars, you may need to expand the "My Calendars" section so that you can see the entire list.
Once again, click on those same three vertical dots you clicked when you changed the calendar color.  This time we will select "Settings and Sharing" from the mini pop-up menu.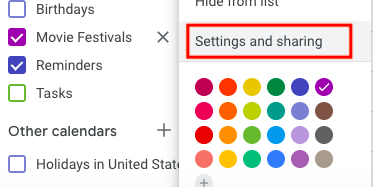 Before you share your Google calendar, double-check that it is in the correct time zone. You want to avoid any confusion if someone is in a different time zone. You also certainly want to make sure that your events are viewed at the correct time.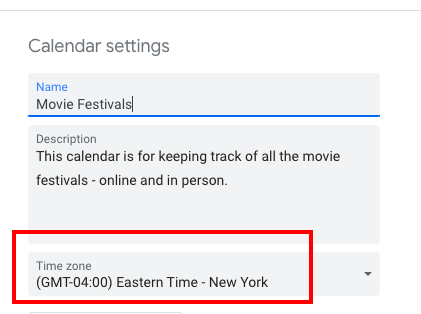 If the listed time zone is not correct, click on the arrow on the right side of the time zone module for a drop-down menu of all available time zones. Search for your current time zone and click on it. Now your correct timezone should be displayed for your calendar events.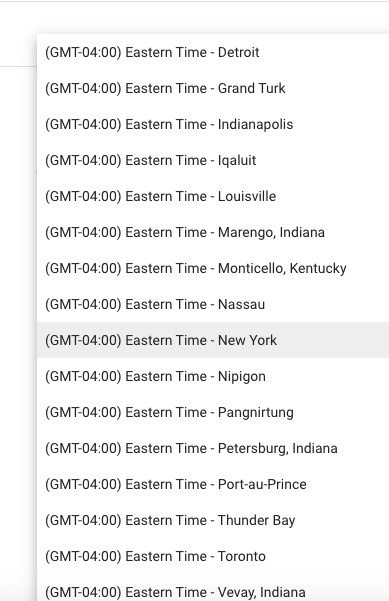 Are you a business that hosts several events that you want everyone to see? Are you a celebrity who wants to "accidentally" leak  your whereabouts to the paparazzi?  Luckily, you can make any of your Google calendars available to the public.
When you enable this feature, anyone who has the link to your calendar can view your events. You do not have to share the link individually.
Just scroll down past the time zone feature, until you find "Access Permissions for events". Now you can simply check "Make available to public".

If I find any other people who are movie fanatics like me, I may want to share my "Movie Festival Calendar" with them. In order to do this, we need to scroll down to the next section that says "Share with specific people".
Then, click "Add People".

You must know the email addresses of anyone that you want to share your calendar with. When you click "Add people" you can either:
Share the calendar with an existing contact list
OR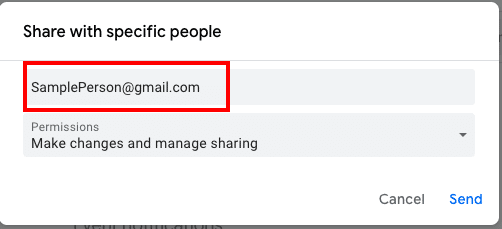 When we add our new contact, we must decide how much access and permission to give for the shared Google calendar.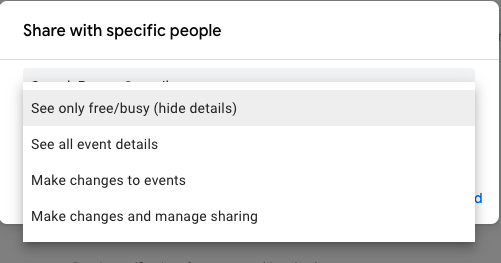 If you are hosting an event, you most likely will only want people to see event details, not change them. However, if you are a business owner, you probably would want your assistant to be able to make changes and manage sharing.
Sometimes, in an office, you may only want people to be able to see whether you have free time on your calendar or if you are busy. You may not want them to have all the explicit details of your meetings and what you were doing. In that case, you should set their permission to "See only free / busy".
Once we have set access and added the email of our contact, we can hit "Send" to share the calendar with the person or group.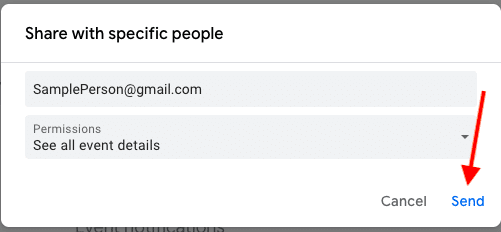 As you can see, sharing a Google Calendar is quick and easy. It is just as easy to create a Google Calendar from scratch. Remember, you can create several calendars to match your personal interests or professional business. Make your calendars public, share them with a trusted group, or just share with one person. Either way, Google calendars are a great way to  share your availability and see the availability of others. Never miss out on an event!
This concludes our lesson on how to share Google Calendar. I hope you enjoy using this awesome Google feature in the future.
Related: Top 10 Remote Work Communication Tools to Streamline Efficiency