If you are a Mac user, chances are you've probably used Safari in the past or are still using it to this day. It makes sense — after all, Safari does come bundled in with Macs and iDevices. Many use it as their browser of choice unless they're too used to Chrome or their other browser. Some people may also keep two browsers, just in case they occasionally need to do something that Safari doesn't natively support.
Safari may look somewhat barebones compared to other browsers out there, but it's actually got plenty of features and customization options so you can make the experience your own. You can even add more features and functions through browser extensions.
In this article, we talk about some of the best Safari extensions that 2023 has to offer.
The Best Safari Extensions [2023]
1Password
Grammarly
PiPer: Picture-in-Picture
Save to Pocket
StopTheMadness
Honey
Short Menu
What are Safari Browser Extensions?
Only a few years ago, Chrome used to hold the crown for having the best and the most browser extensions available. These days, however, Safari is on its way to catching up.
Any browser extension Safari may have will function the same way as any other extension. Browser extensions allow users to not just enhance but also customize their browsing experience on Mac. Apple has also recently added extension support to iOS 15 and iPadOS 15, which means users can now also install them on their iDevices.
You don't have to make extensions to enjoy them, since so many are ready to download and install straight away. These add-ons can make your life much easier and your workflow much smoother by improving your time management, productivity, privacy, and more.
However, if you would like to create your own extension, you can use powerful frameworks and native APIs in addition to familiar programming languages (HTML, CSS, and JavaScript) to make them. You would have to create them using Xcode 12+, the integrated software development environment by Apple. Once finished, you can submit your extension to the app store for distribution.
How to Install a Safari Extension
The process to install Safari plugins on your Mac is pretty simple. The steps below describe it well:
Open Safari on your Mac. On the top menu bar, navigate to Safari > Safari Extensions. Clicking on this link will open your App Store.

Start browsing for the extensions you would like to install. When you find something you like, you can click on the button on the listing that will either say "Get" or show you the price. Click this button to download or buy the extension.
To manage your existing extensions, follow the steps below:
In your Safari window, go to the top menu bar. Navigate to Safari > Preferences. Once the preferences pane opens, click on the tab that says "Extensions."

To enable or disable an app (without uninstalling it), simply tick the checkbox next to it. If an extension might slow down your browsing, you will receive a warning when you turn it on.
If you'd like to remove an extension, you can do so by selecting it and clicking the "Uninstall" button. If the extension came with an app you installed on your Mac, you may have to delete or uninstall the app.
It's worth mentioning that installing or uninstalling and enabling or disabling extensions can take effect:
When you refresh the current page
When you open a new tab or webpage
In some cases, immediately
Note, also, that when you open Safari, it will let you know about any add-ons that may no longer be supported.
Best Safari Add Ons of the Year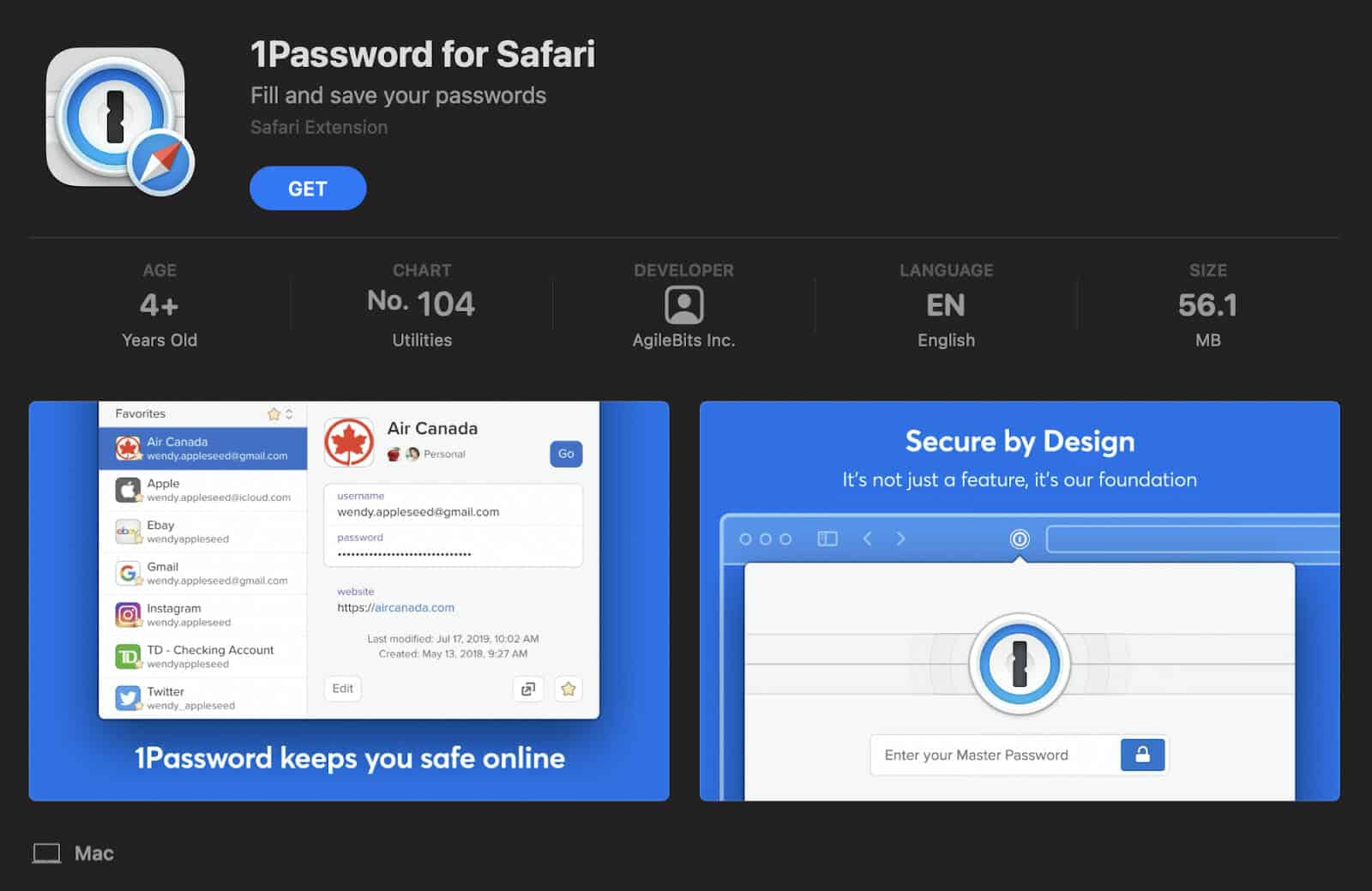 Pricing:
14-day free trial
$2.99 per month, paid annually (single user)
$4.99 per month, paid annually (family account of up to five users)
Choosing passwords used to be so simple. Back in the day, you didn't have to have some crazy long password — you didn't even need numbers or uppercase letters. Nowadays, however, creating a password can be an absolute pain. Most of the time, you'll be asked to include a number, an uppercase letter, and a symbol. That's not too bad until you realize you should have different passwords for everything. So how can you remember any of them?
1Password is a service that helps you keep track of all your passwords to make logging into your accounts much easier. It also auto-generates a strong password for you on demand so you won't have to come up with passwords yourself. 1Password takes care of all your sensitive data so you'll only need to remember one password.
1Password has a desktop app available for your Mac. You can also find it on other operating systems and devices, so you can use one 1Password account for all the devices you own. However, if you only want to use it on Safari, you can install just the extension and skip the desktop app.
Click Here to Download 1Password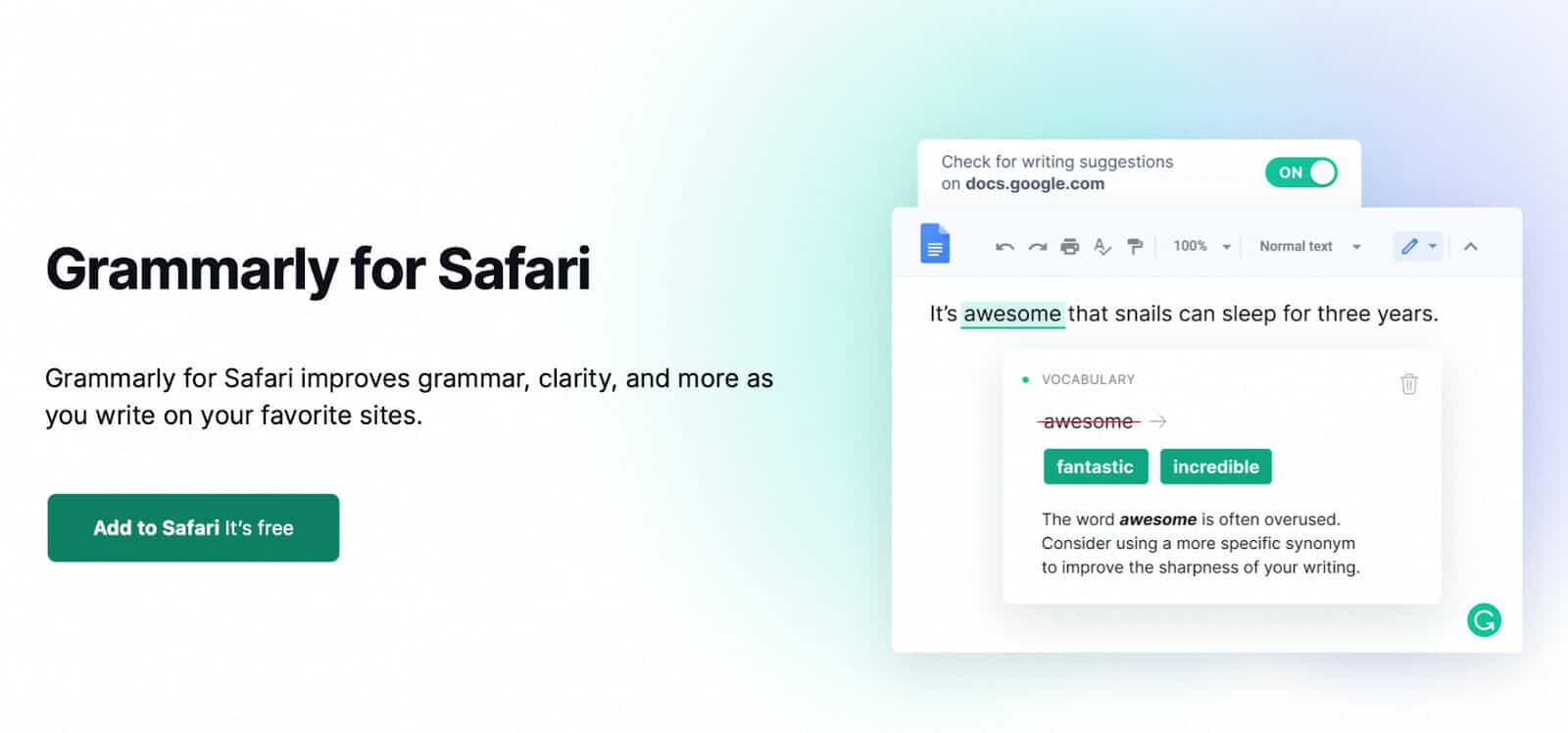 Pricing:
Limited free forever plan
Grammarly Premium:

$30 per month paid monthly
$60 paid quarterly (billed as a single payment)
$144 paid annually (billed as a single payment)
Grammarly is a name that is becoming more and more popular worldwide and for a good reason. Grammarly is essentially a bigger and better spellchecker. The free forever plan allows you to check your spelling and grammar. It will even allow you to check your punctuation. Grammarly has desktop apps, but if you only want to install it on Safari, you can get the extension. Once installed, Grammarly will perform checks on what you type. It can autocorrect typos and misspellings and give you suggestions for anything else. Grammarly Premium has way more features to help you improve your writing overall.
Click Here to Download Grammarly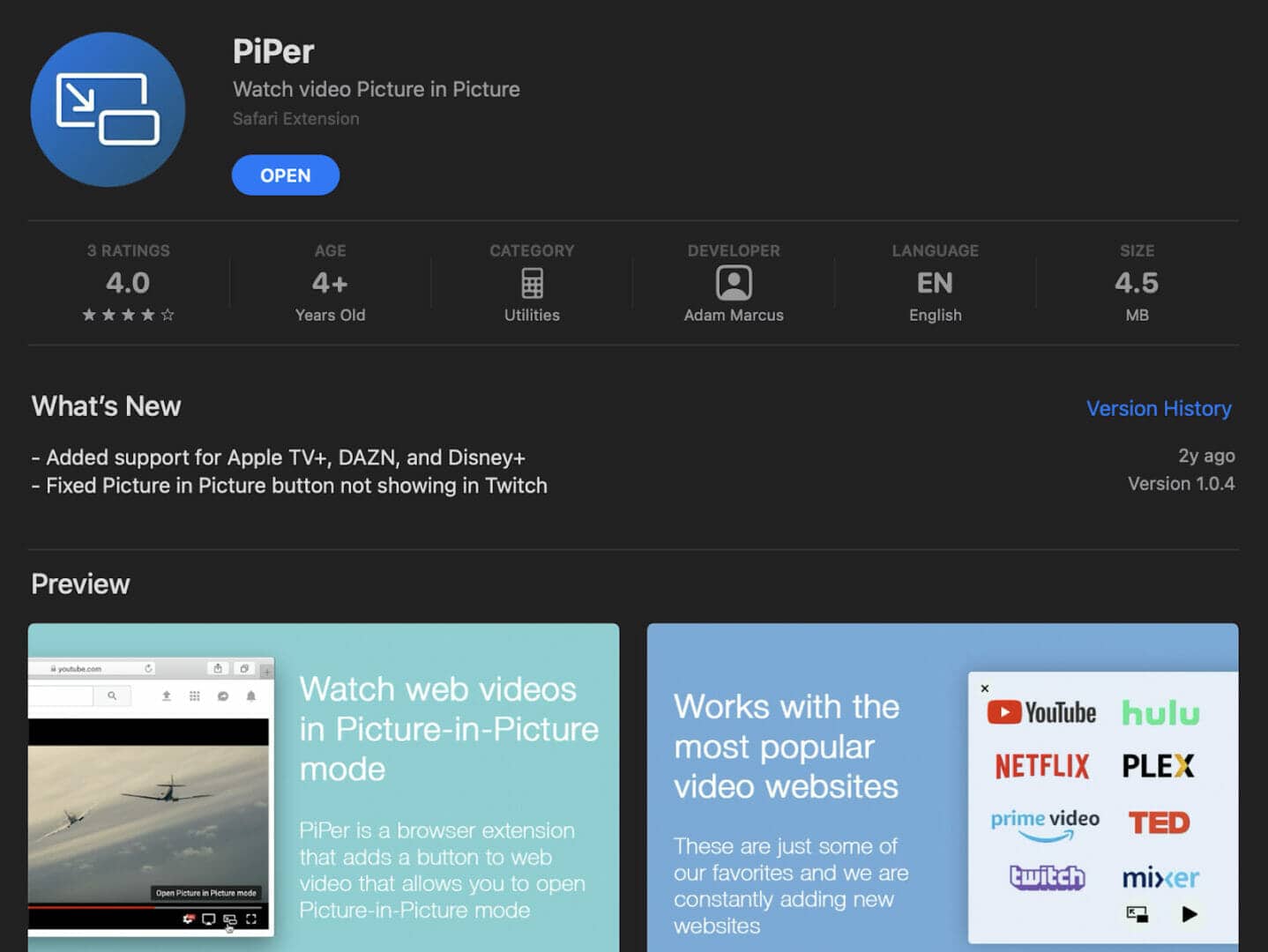 Pricing: FREE
Accepts donations of $1, $3, or $10
Multi-tasking is becoming more prevalent these days, especially with how busy everyone tends to be. Sometimes, you need to multitask to get stuff done, or just for fun. Having a video on in the background is great, but if you have to be in a different window, it can be hard to see what's going on. PiPer allows you to pop out a small window of your video that floats on top of all your other windows so you can keep watching. The best part? It's absolutely free to use!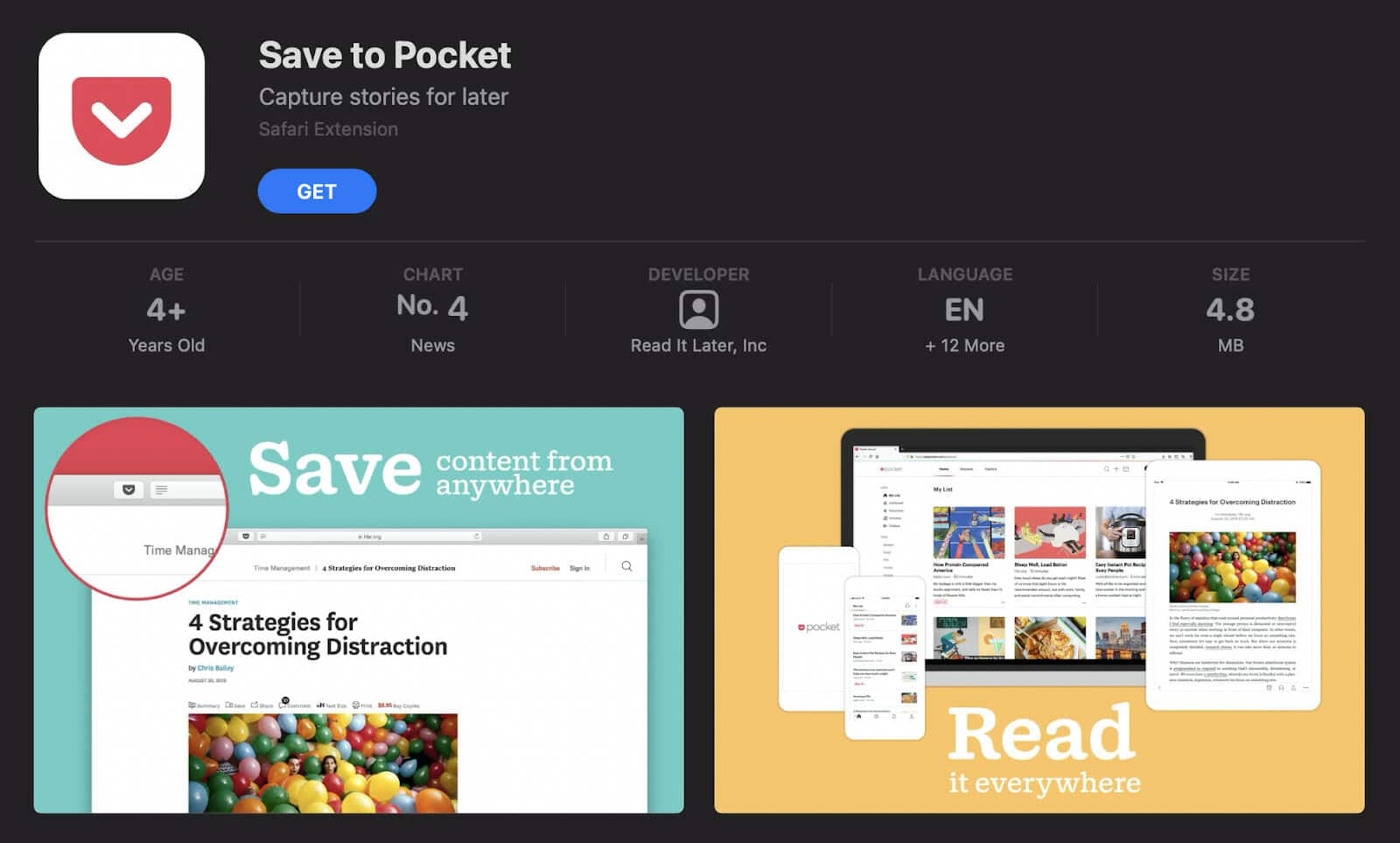 Pricing: FREE or:
$4.99/month paid monthly
$44.99/year
If you've ever run into a situation where you wanted to read an article but you were short on time, Save to Pocket might be great for you. Save to Pocket is an extension that allows you to save an article to read for later. It also works for videos that you want to watch later. Pocket is free to use, but the premium plan gives you more features such as a permanent library that includes everything you've ever saved. The premium version also includes tags, unlimited highlights, and a full-text search.
Click Here to Download Save to Pocket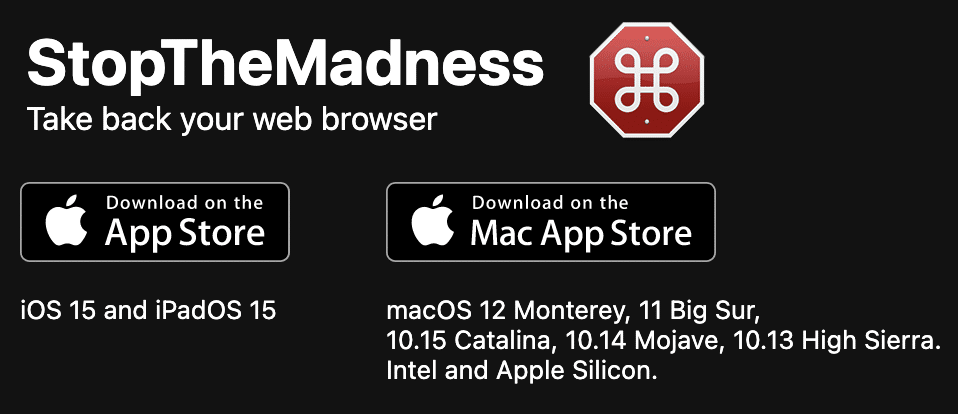 Price: $9.99
Sometimes you may encounter websites that disable certain features as you browse. StopTheMadness makes sure that that stops happening With this browser extension, no features will ever be disabled by websites again. That means you'll still be able to command-click or middle-click to open a hyperlink in a new tab, use your keyboard shortcuts, open context menus, and much more.
StopTheMadness has additional features that can help protect your privacy as you browse as well as remove all of the "are you sure?" prompts you might receive when you're trying to leave a page.
Click Here to Download StopTheMadness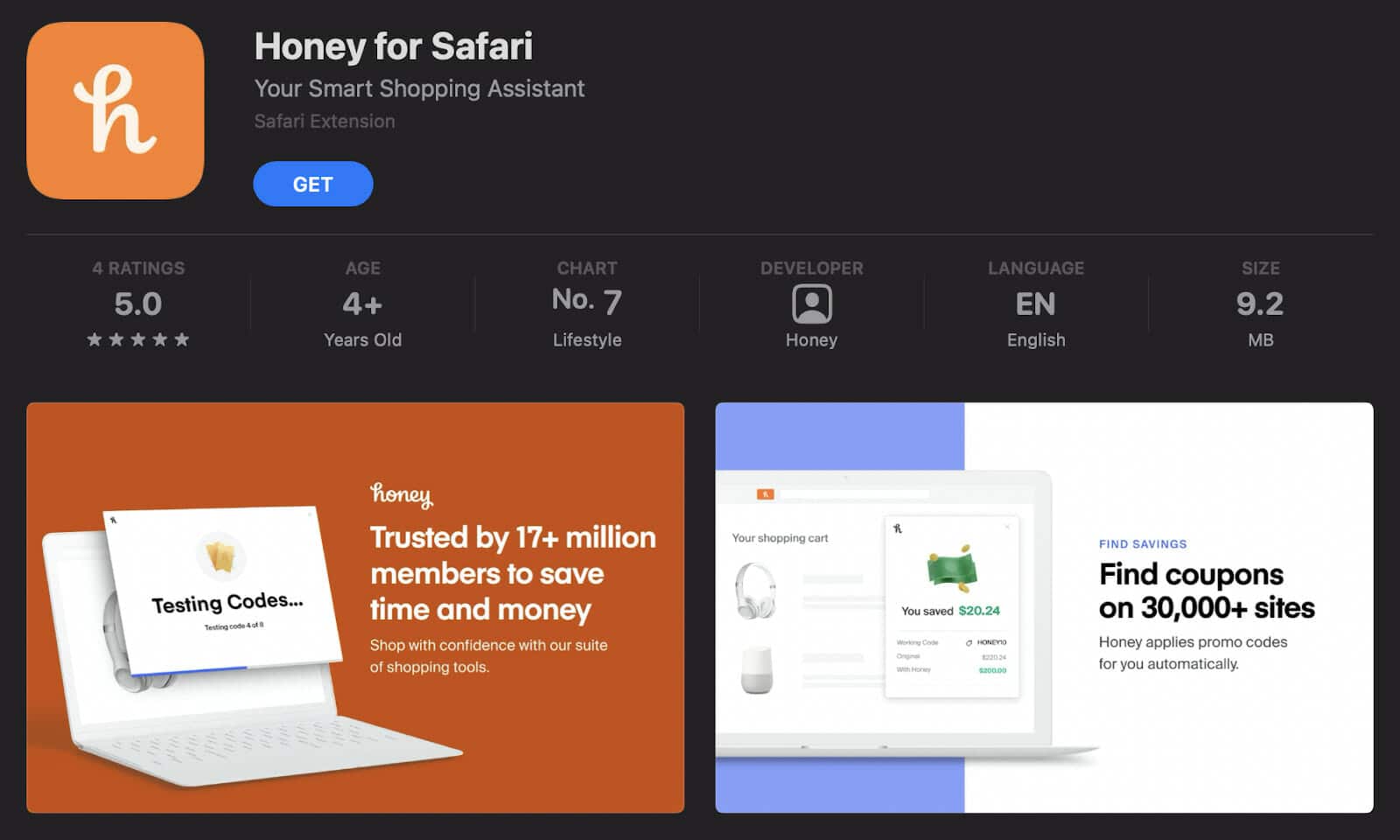 Price: FREE
If you spend a lot of time shopping online, Honey might be heaven-sent for you. Honey helps you track and compare coupons for discounts. It can scan for coupons from over thirty thousand websites and then verify if they are expired or active. Once Honey has found all the coupons available, it compares them to find the best one and then automatically applies it to the billing page.
Related: How to Sell on Amazon Without Inventory
If shopping on Amazon is your thing, Honey can compare all the available sellers and tell you about the best ones by comparing the prices, reviews, and delivery schedules.
Some users have noted that Honey does tend to consume plenty of resources, which means it can consume more battery if you're on a Mac. For this reason, it's advisable to keep Honey off/disabled unless you're actively shopping.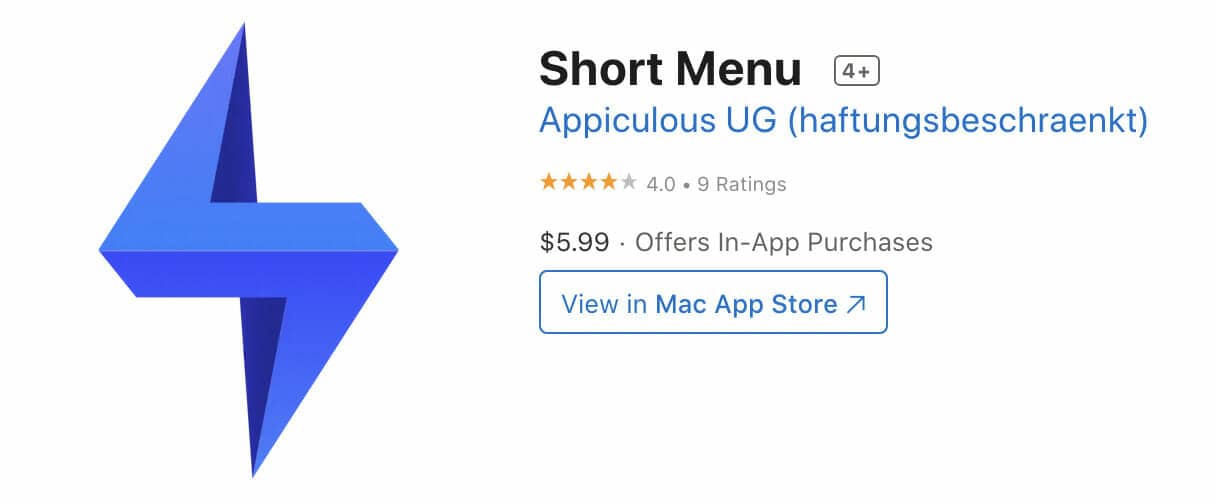 Price: $5.99
For whatever reason, you may at some point find yourself needing to shorten a URL. After all, some of them can get really, really long. Short Menu does it all for you without any hassle — all you need to do is click. Shortening a URL also instantly copies it to your clipboard so you can paste it right away! Short Menu is available as a Safari extension, but you can also download the desktop app.
Click Here to Download Short Menu
Frequently Asked Questions
What extensions should I have on Mac?
It's always a good idea to have some of the top Safari extensions installed on your browser. But, just because they're some of the best, doesn't necessarily mean that they'll be the best ones for you — or that you'll even find them useful at all! What you should have on your Mac are the add-ons that suit your need best. However, that doesn't mean there are a few universally useful ones.
You might enjoy having extensions for privacy, productivity, time management, and even password management. 1Password can be incredibly useful for making sure you never have to enter another password again!
Does Safari have browser extensions?
Nowadays, the answer is yes, and thankfully so. Safari users no longer have to compromise and deal with not having any add-ons on their browsers. Apple has also added extensions to Safari for iOS 15 and iPadOS 15 recently, so if you also have iDevices you won't have to miss out on them.
It's still worth mentioning that Safari is still lagging somewhat behind Chrome in terms of the number of extensions available. However, more developers are starting to create add-ons for Apple's browser.
What are Safari web extensions?
Safari web extensions are essentially Safari plugins. They're add-ons for your browser that bring more features and functionality so Safari can do more for you than it would otherwise. Think of them as apps for Safari. In a way, that's what they are, especially since you do download the add-ons from the Mac app store.
How many Safari extensions are there?
It's hard to tell how many there are since there isn't any hard data out there about it. One thing is for certain, however — there are tons of them out there, and the number only grows every day. As more devs are starting to create plugins for Safari, it will become easier for you to find some that suit your needs specifically.
Are Safari extensions good?
Many of them are. It truly depends on the extensions and their specific purposes. There are many great ones out there, such as the ones on this list. None of them are perfect, of course, but most people get plenty of use out of them. The best way to know if an extension is good is to look at reviews at the app store. If there are no reviews on the app store, try searching online.
Some of the Safari extensions Mac app store has available are free. If not, they most likely have a free trial of some sort. If you can't find any reviews online whatsoever, it may be worth just trying the extension yourself to see if you like it.
Are Safari extensions safe?
Anything that you download from Apple app stores is strictly checked before it is approved. Apps and extensions listed on the app store meet the standards set by Apple and have been checked thoroughly for malware and any other malicious content. Although there is always a chance that something might slip through the net, things you download from the app store are generally trustworthy. That said, Safari extensions are safe — provided you get them from the app store.
It's worth noting that sometimes, there are some browser extensions that come bundled with apps that you may have downloaded onto your Mac. These add-ons are typically also safe unless you downloaded the app from an unofficial, non-vetted source.
Where are Safari extensions stored?
When you download an extension for Mac Safari and then install it, it goes to a specific folder on your computer. Extensions are generally stored in your /home/directory/library/safari/extensions folder, but it's not always easy to get to.
If you want to take a peek at your Safari extensions, open your finder. From the finder, go to your top menu bar and click on Go. Once the dropdown menu appears, press and hold your Option key. Doing this will make sure your Library folder is listed in the dropdown. Click Library, then scroll to Safari and open the folder. From there, double-click on Extensions.
Wrapping Up: The Best Safari Extensions for You
Safari now has so many browser extensions available for your to try. Of course, the best ones will always depend on your tastes and needs, but there are some that are great no matter what. Some of the best Safari extensions on this list are universally useful and generally just great to have. Just remember to stay safe by making sure that you only download extensions from the app store (or the official website, if there is one)!
Related Reading: