So you just bought a MacBook and started loading it up with all of the best Mac apps. It's all incredibly exciting — you've started personalizing the entire experience, and you might have even changed your MacBook's name to give it a little more charm (or even to make it more identifiable). And then, it happened.
One day, your laptop asked for your password instead of allowing you to log in using TouchID. So you type your password and press enter, but it doesn't log you in. You tried several other variations and tried your password again because maybe you made a typo the first time. Nothing works.
Yes, it happens! For one reason or another, you might have forgotten your login information. No matter why you can't remember your MacBook password, there are a few ways to regain access to your account.
There is no forgot MacBook password link to click on your login page. Instead, there are four ways you can log back in if you got locked out of your MacBook Pro (or Air). To help you out, we've put together this guide on how to reset your MacBook password in every way possible.
When Does a Mac Require a Password?
Why is your Mac's password so important when you have TouchID? And why would they even make you set up TouchID if you need your password anyway?
Apple set up its MacBooks so that you can do everything you need using your TouchID. Or, at least, almost everything. And true enough, in most cases, it's all you need! However, there are still some situations where macOS will ask you to input your password. These situations are:
When you need to log back in after restarting your MacBook or after turning it back on from being shut down (you won't always need it if your MacBook is just asleep)
For changing some system settings or preferences
For changing app permissions and other similar settings
For executing certain commands in the Terminal
There may be some other situations where you might need to know your login information. However, the four above are the most common.
If you're saying, "Oh no, I forgot my MacBook password!" the methods below can help you if you are locked out of your MacBook Air or Pro.
Forgot MacBook Password? Here's What You Can Do
MacBook passwords are a little different because it's not like you can copy and paste your Mac password — at least in most cases, anyway. The good news is password managers like 1Password can help you remember your passwords for all of your accounts to secure them. And if you have 1Password installed on your other devices, you can check to see your password and then type it in manually.
But if you don't have a password manager, what can you do? This won't be a guide on how to get into a MacBook without a password — unfortunately, you will need yours. In most cases, you won't even be able to recover your Mac password. Instead, you'll need to do a MacBook password reset. Here's how:
Reset MacBook Password Using Your Apple ID
If you forgot your Mac password but still remember your Apple ID, you're in luck! Your Apple ID is actually one of the easiest ways to log back into your computer if you forgot your Mac login password. However, it's not immediately obvious how to use your Apple ID to reset your password. Don't worry — the instructions below will show you clearly.
Make sure that you are on your login screen and not the lock screen. The login screen will have the shutdown, restart, and sleep buttons at the bottom, while your lock screen will not. To make sure you are on your login screen, the best thing you can do is restart your Mac.
On your login screen, enter any password three times. Since you forgot your MacBook Pro password, you don't need to try to remember it. Enter anything three times and attempt to log in. On the third attempt, you'll get the "If you forgot your password, you can…" prompt, as seen in the screenshot below.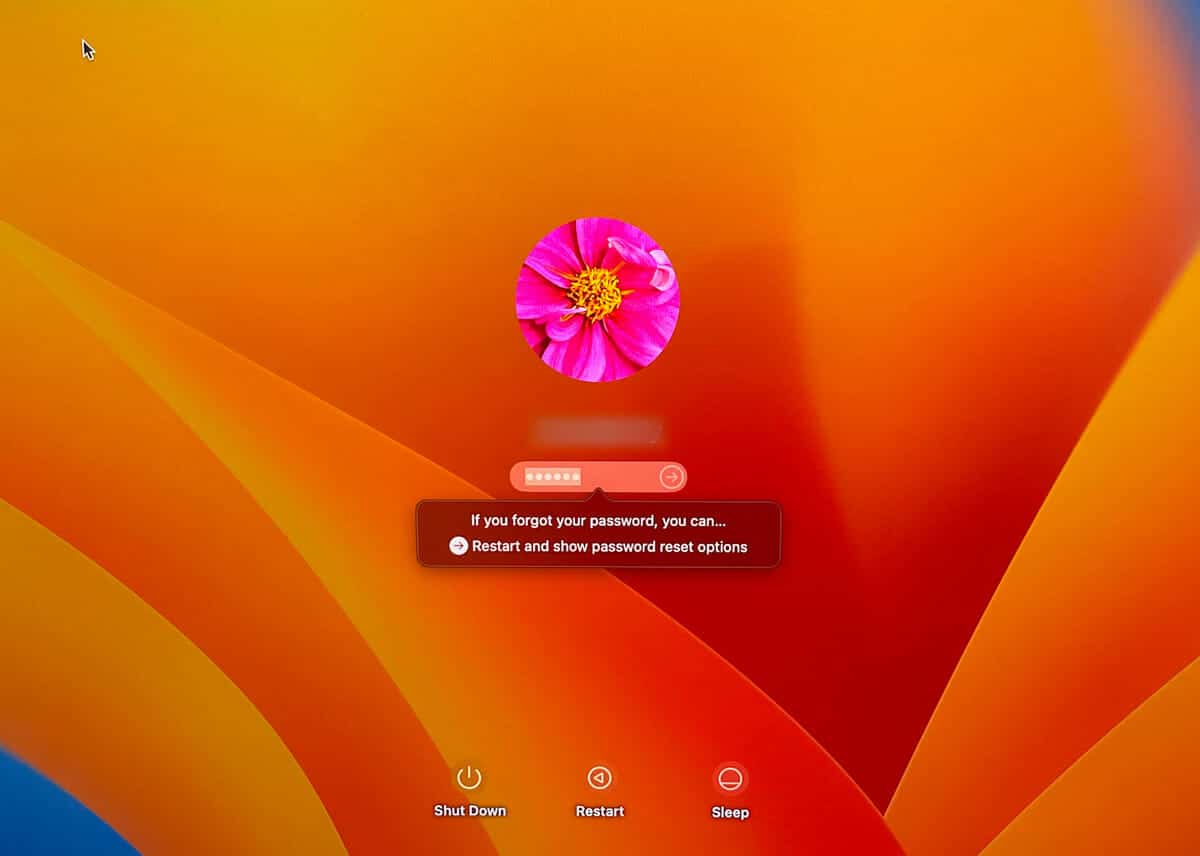 Once this prompt shows up, you can click on the option that says, "Restart and show password reset options." Doing so will restart your computer and give you the screen, as seen below.

Note: Sometimes, you might not be able to sign in to your Apple ID immediately. If you are presented with several different options, choose the Apple ID method.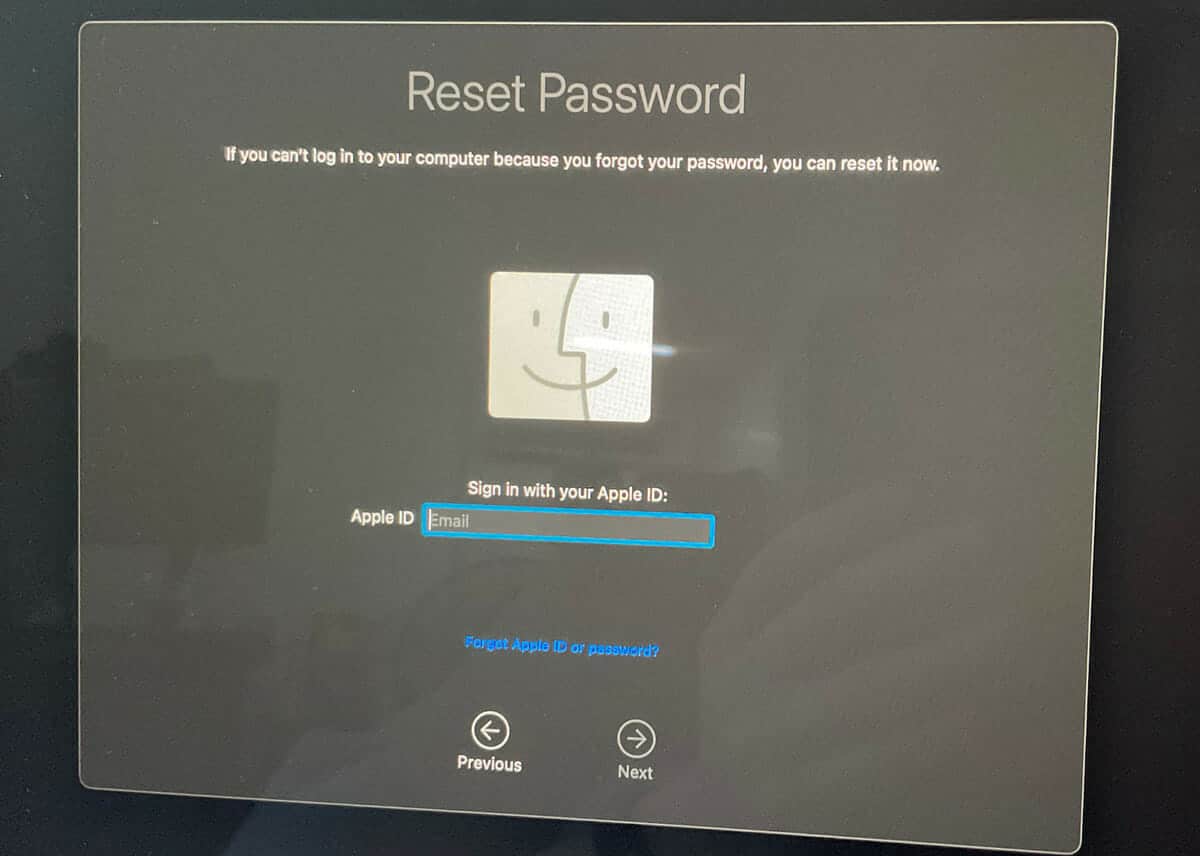 From here, you can enter your Apple ID and click "Next." Enter your password.
If 2FA (two-factor authentication) is enabled on your Apple account, you'll need to perform a verification. If not, you'll see a screen showing the user accounts on the MacBook.

Select your account, then follow the instructions to reset your password
You may be asked to enter a password hint. Once done, click next.

Restart your Mac and log in with your newly set password!
How To Reset Password on Mac Using Another Admin Account on the Machine
If you forgot your MacBook Air password, note that you can use another account on your laptop to reset it. But there's a catch — it has to be an administrator account. So if there's already an admin account sharing your laptop with you, then you're in luck. Otherwise, you'll need to try one of the other methods in this guide.
Note: This method will not always work depending on your version of macOS and the permissions you've given the other account. However, it's still worth a shot! Here's how you can change your Mac password using an administrator account on your laptop:
Log in to the second administrator account on your MacBook
Open "System Preferences or System Settings" (depending on your version of macOS)
Go to "Users & Group." Locate the padlock on the screen (if there is one) and click it. Enter the password for this second admin account.
Select which user you'd like to change the password for, then follow the next steps in the dialog pop-ups.
Restart your computer and log in using your new password for your account.
How To Reset Mac Password Using FileVault
If you have FileVault enabled, you have less to worry about if you forgot the password to your MacBook. If you don't know what FileVault is, it's a feature on macOS that you can turn on to encrypt the data on your Mac's hard drive/SSD. This feature is turned on during your initial Mac setup or later on in the system preferences or settings.
When you turn this feature on, you get a recovery key. You must have your recovery key for this method to work. Follow the steps below:
In the login screen, enter any password three times and try to log in.

Wait for the prompt "if you forgot your password…" to appear
Click on the "Restart and show the password reset" option button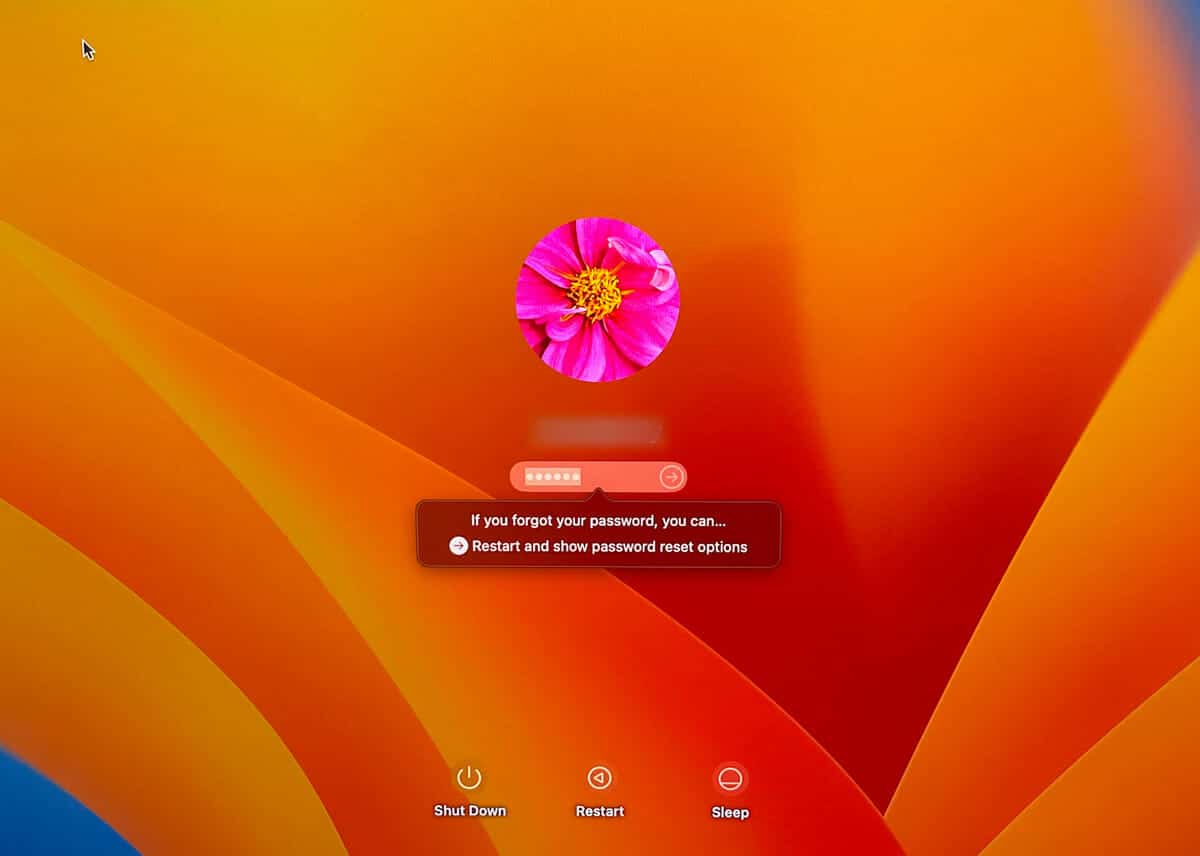 In the next screen, enter your recovery key (you may need to select this option if you are presented with a list). Then, follow the next steps to reset your account password!
MacBook Reset Password: Using Recovery Mode
You can also use safe mode or recovery mode if you forget the password on your MacBook Air. Here's what you need to do:
Fully shut down your MacBook
While booting up, hold down the Cmd + R buttons until your screen displays the Apple logo. If you use a MacBook running Apple silicon (M1/M2 etc.), hold the power button instead. Release when the startup disk comes up. Select the startup disk.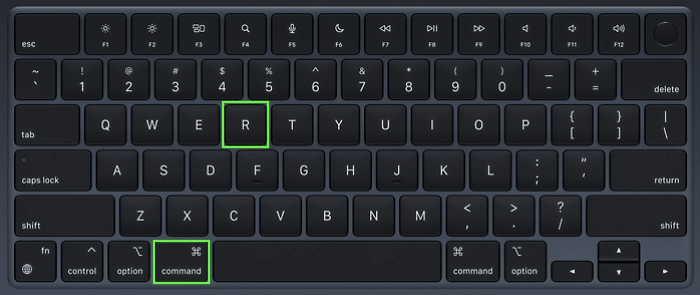 When you are successfully in recovery mode, click on "Utilities" on the top menu bar and bring up "Terminal."
While in the Terminal, type the command "resetpassword" and press "Enter"
Reset your password and restart your Mac, then you can log in with the new password!
Frequently Asked Questions
How Do You Reset a Mac Oassword in The Terminal?
To reset your password in Terminal, you must boot into recovery mode on your Mac. Once in recovery mode, you can click "Utilities" > "Terminal," then type the command "resetpassword." Press "Enter" to change your password, and restart your laptop to log in.
How Do You Reset Your MacBook Password When Locked Out?
When you get locked out of your computer, there are a few different ways you can remedy the situation.
If you're wondering how to unlock a MacBook Air without a password (it also works for Pros), you can reset yours by trying to log in three times. Once you do, the password reset option will come up. Click on the link to reset your password via your Apple ID and follow the instructions in the guide above.
Conclusion
Forgot MacBook password? Fortunately, Apple has set up several ways to reset yours so you can get into your laptop even without your login information. The guide above clearly outlines step-by-step how to unlock a MacBook Pro without a password — though you'll most likely need to do a reset.
Which methods did you try? And which method worked for you? Feel free to let us know in the comments below!
Do you need your login information? If it is saved in Google Chrome, you can retrieve your credentials. Follow our guide on how to find saved passwords on Chrome!
Related: