If want to insert checkbox in Google Sheets, you may not find any options for it in the toolbar.
Unlike in Excel (where you can insert a checkbox using the developer tab), there is no direct way to do this in Google Sheets.
However, you can use a smart data validation technique to get a drop-down list with a checkbox option.
Something as shown below: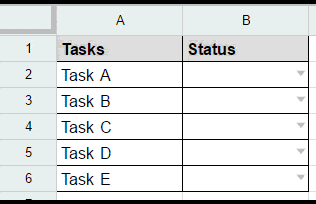 This works well as it visually shows whether the assigned task has been completed (a tick mark) or not (a cross symbol).
Steps to Insert Checkbox in Google Sheets
Here are the steps to create this:
In an empty cell, enter the formula: =CHAR(10004). This will insert a checkmark symbol in the cell.
In the cell below it, enter the formula: =CHAR(10006). This will insert a cross symbol in the cell.
Select the cells where you to want to insert the checkbox and go to Data → Validation.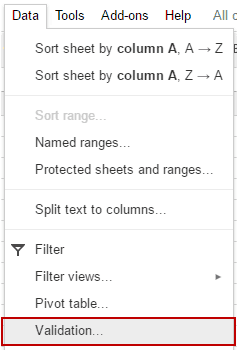 In the data validation dialog box, in the criteria options, click on the 'Select data range' icon (the table looking icon on the right).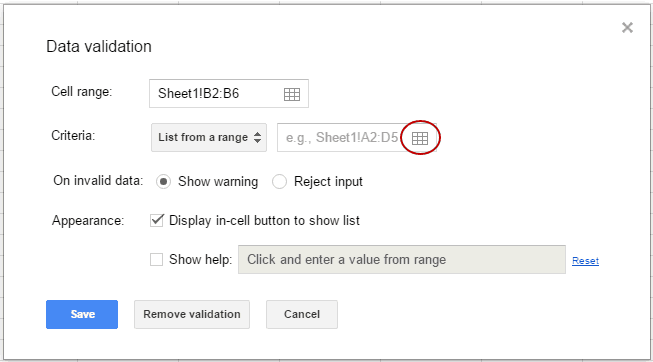 Select the cells that have the checkmark and the cross and click on the OK button in the What Data? dialog box.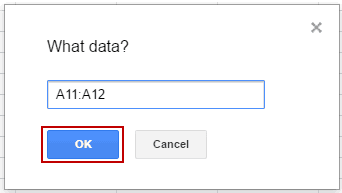 Click on Save in the Data Validation dialog box.
This will allow you to select one of the two options in the selected cells.
Note: When you copy and paste cells, it also copies the data validation rules. So if you already have the data validation applied to some cells, you can quickly apply the same rules to other cells by simply copy pasting it.
You May Also Like the Following Google Sheets Tutorials: