Factory resetting an iPhone can be a pretty intimidating task for those that aren't tech-savvy. But it's easier than you may think. Apple also has a few different levels of resetting that you can do, from the whole device to something more minor, like just the keyboard dictionary. This guide will show you how to factory reset an iPhone as well as a few other helpful things that will make the reset (and maybe a restore) go more smoothly. Read on to learn more.
Why Factory Reset Settings iPhone
Many people may factory reset iPhones to fix freezing and temporary software bugs. The iPhone's data will be lost when using this method, meaning that you should only complete a factory reset on iPhone when there is no other choice. However, we may need to reset your iPhone to factory settings, mainly when you're selling your device or buying a secondhand iPhone. You may also want to set an iPhone to factory settings if you forget the password of your iOS device or if the device is disabled.
Meaning of iPhone Factory Reset Options
It may be difficult to decide among the many alternative options iOS 15 and above offer when resetting an iPhone. Although a straightforward factory reset is typically what you may like to accomplish, the other alternatives will help you decide which reset is best for your specific requirements.
Reset All Settings – This function resets your iPhone's settings to their factory defaults, including the network settings and personal preferences. Since only the system settings are reset, this isn't a nuclear choice. Your data, programs, finals, and documents are kept exactly as they were.
Reset Network Settings – For establishing better connections, you may occasionally only need to update the network settings. By selecting this option, you clear the device's temporary documents, reset the network settings, and clear the caches. It's excellent for people whose Wi-Fi connections are causing problems.
Reset Keyboard Dictionary – This straightforward fix for autocorrect errors involves clearing the history of the keyboard dictionary. This will eliminate the issue of receiving typo suggestions and unimportant words when typing. The iPhone's autocorrect system occasionally completely disfigures a sentence that was originally fine.
Reset Home Screen Layout – If you wish to restore the default factory layout of the iPhone home screen, this is a perfect alternative. Many users enjoy adding apps to their iPhone's home screen and rearranging the application layout. You always have the option to reset and begin again if your modifications no longer accomplish their intended goals.
Reset Location & Privacy – Frequently, when you are experimenting with the settings, you can unintentionally make things worse. Consider performing this reset if you want to restore your phone's default privacy and location settings. There is no need to be concerned about losing additional data.
Related: How to Turn Off Do Not Disturb on iPhone
How to Backup Data to iCloud
Before we take a look at how to hard reset an iPhone, let's look at how you can create an iCloud backup so you can restore your phone later. Here are the steps to do so:
On your iPhone, open Settings.
At the top of the screen, add your Apple ID and name.
Go to the Apple ID page and click on the iCloud option.
Click on the iCloud Backup option.
Turn the toggle of the Back up This iPhone option on.
Now, you can click on the Back Up Now option to back up all your data to iCloud.
Related: How to Transfer Data From Android to iPhone
How to Reset iPhone to Factory Settings With Hardware Keys
If the software of your iOS device fails, you can use the hardware keys for resetting an iPhone to factory settings.
Check our guide if iPhone Home Button Not Working.
Here is how to factory reset iPhone with buttons on iPhone 8 and below models: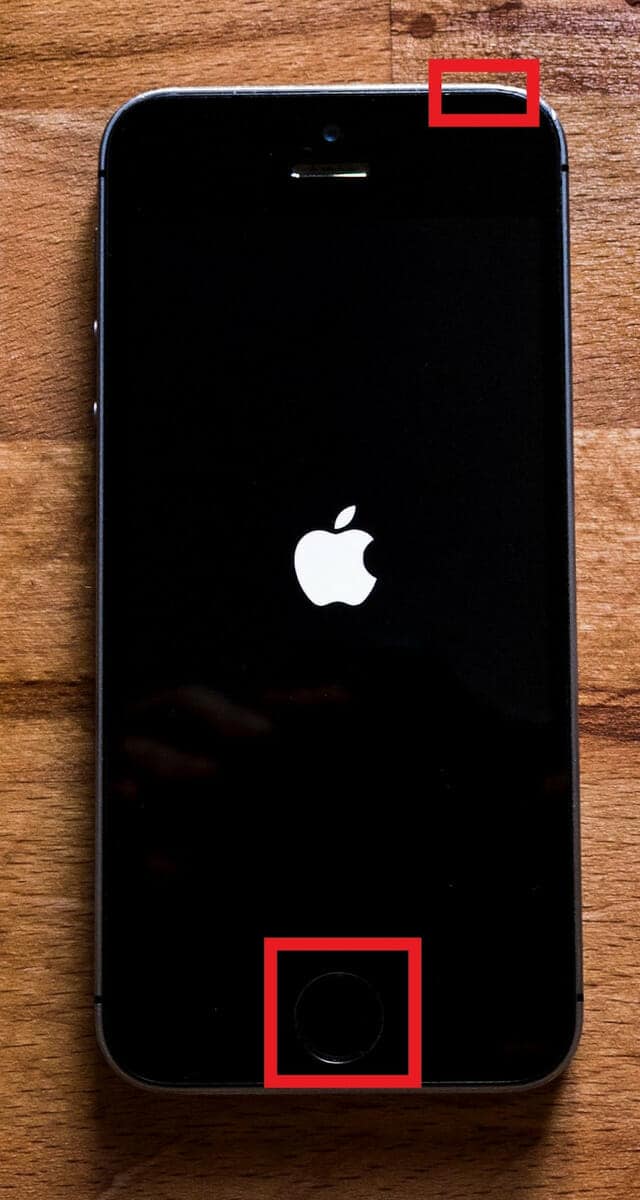 Press and hold the Home + Sleep/Wake buttons simultaneously.
Hold the button until your iPhone restarts.
Release both buttons when you see the Apple logo appear.
For iPhone models after iPhone X that don't have a home button, here is how to factory reset an iPhone: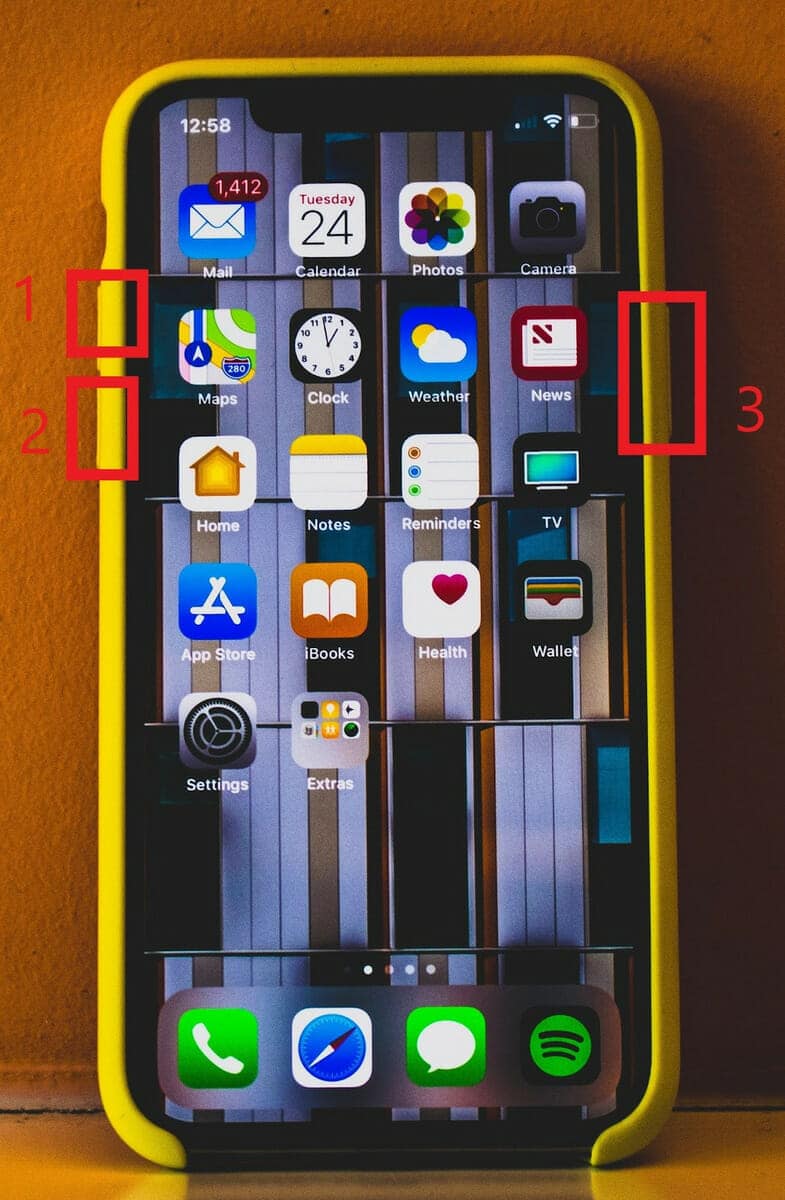 First, press Volume Up and let go of it quickly.
Now, press Volume Down and quickly let go of it.
Click and hold the Power button. Let go of it as soon as the Apple logo shows up.
This is currently the simplest method for using hardware keys for a factory reset of an iPhone X, 11, and later.
How to Factory Reset an iPhone Using iTunes
You can also restore factory settings on an iPhone using iTunes. Ensure that you have previously synced your iOS device with iTunes, or at the very least, created a backup on iTunes, before performing an iTunes reset. If you forget or don't make such a backup, you risk losing more data. Here's how to do a factory reset on an iPhone using iTunes:
On iTunes, create a backup first. Then, connect your iOS device by plugging it in using a USB cable.
Open the iTunes app. Locate and choose the device name once you see it on iTunes Or click the Devices button.


Open the Summary menu.
Click the Restore option
Wait until the procedure is finished.
Related: How to Fix Last Line No Longer Available Error
How to Restore an iPhone to Factory Settings From the Settings Menu
This third approach only functions if you have an iCloud backup. This does not apply to people who have an iPhone purchased in used condition because you may need to ask the original owner for the iPhone restore to factory settings rights. They may have their account password still attached to the device.
Here is how to fully reset an iPhone using a password via settings, after completing the iCloud backup:
On your iPhone, open Settings and click on the General option.
Choose the Transfer or Reset option.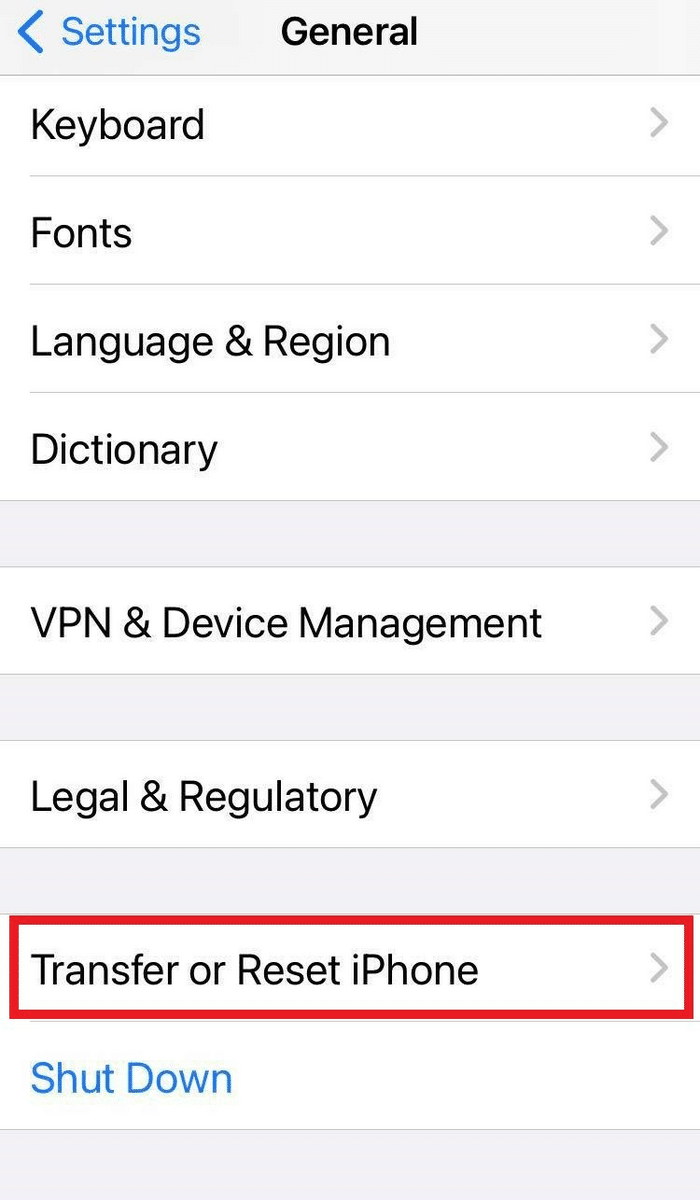 Now click on the Erase All Content and Settings option and wait a few minutes for your iPhone to restart.


Click on the Apps and Data option from the startup screen.
Click on the Restore from iCloud Backup option and click on the Backup option.
After you are done, wait for the restore to finish.
Wrapping Up
So that's how to factory reset an iPhone with every method. The easiest (and most highly recommended) way is using the hardware buttons. Yet, the other ways are handy if you've got faulty buttons or want to ensure you have a safe backup to restore your data with.
Related: