An email signature is a great way to conveniently provide relevant details in an email without going through the hassle of typing them in every time you send one.
Think of it as a business card with your information; it's part of creating effective email communication.
Not only is it beneficial if you want to add your personal information, but it also gives your emails a personalized touch.
This article will guide you through how to add a signature to your emails and how to change them if you want to alter the details.
How to Edit Email Signature in Outlook on PC and Mac
If you want your signature to show under your emails, you need to set it up. Type it out first, and edit it in your usual word processor to check for errors. You can then copy and paste it into the Outlook settings easily.
This tutorial works for Microsoft Outlook 365, Outlook 2010, Outlook 2013, and Outlook 2019. Below are the steps to update signatures in Outlook: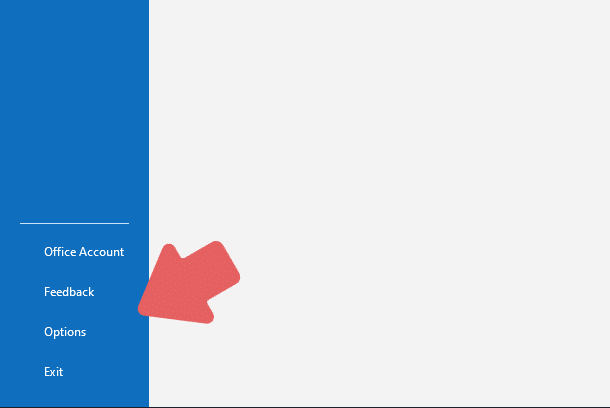 Step 1: In the desktop application, click on File in the menu on top of the screen, and click on Options.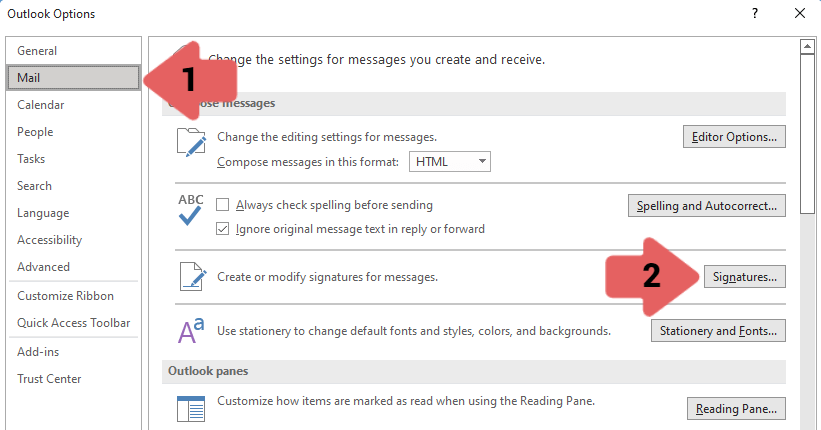 Step 2: In the Options window in Outlook;
Click on Mail on the left side of the window in the navigation pane.
Click on Signatures to enter the configuration menu.
(If you're on macOS, you can simply achieve the same thing by selecting Outlook in the menu and Preferences. Choose Signatures in the Email section. The remaining steps are the same for macOS and Windows.)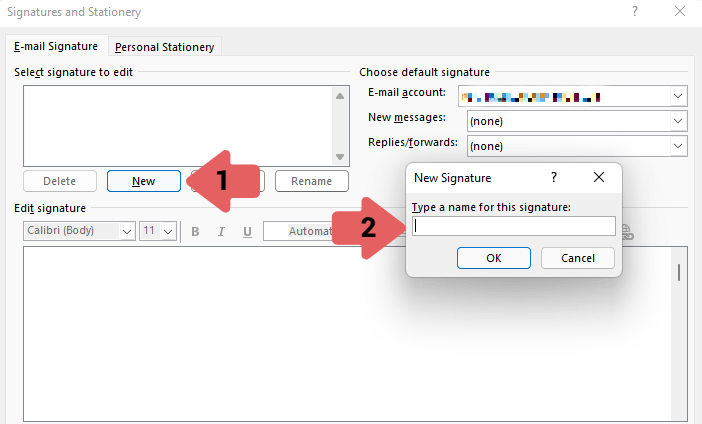 Step 3: You will now find yourself in the Signatures and Stationery window. To update your email signature, Outlook requires you to;
Click on New to create a signature.
Choose a relevant name for your signature. Remember, you can create different signatures for different emails you send out.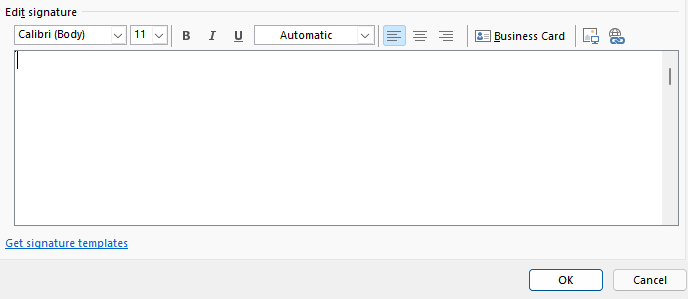 Step 4: You can start creating your signature in the edit tab. You can change the font of your signature and even import a picture to add a headshot or logo to your signature. Under the Choose default signature tab, you will see some settings. You can select whether you use the signature for new emails, when you reply to one, or both. When you finish, just click on OK, and Outlook should update your signature.
How to Change Signature in Outlook on Android and iPhone
If you're on a mobile device and looking to update your signature in Outlook, the method is pretty similar to how we did on the desktop.
However, the editor is relatively limited in the mobile application. The method is pretty similar whether you're doing this on an iPhone or an Android.
Follow these steps to learn how to change your email signature in Outlook for mobile.
Step 1:
Open the Outlook app on your device and tap on the Menu icon in the top left corner of the screen. You should see a sidebar expand from the left side of the screen.
Then a Gear icon should appear in the menu, usually at the bottom part of the screen.
Click this will take you to the settings page.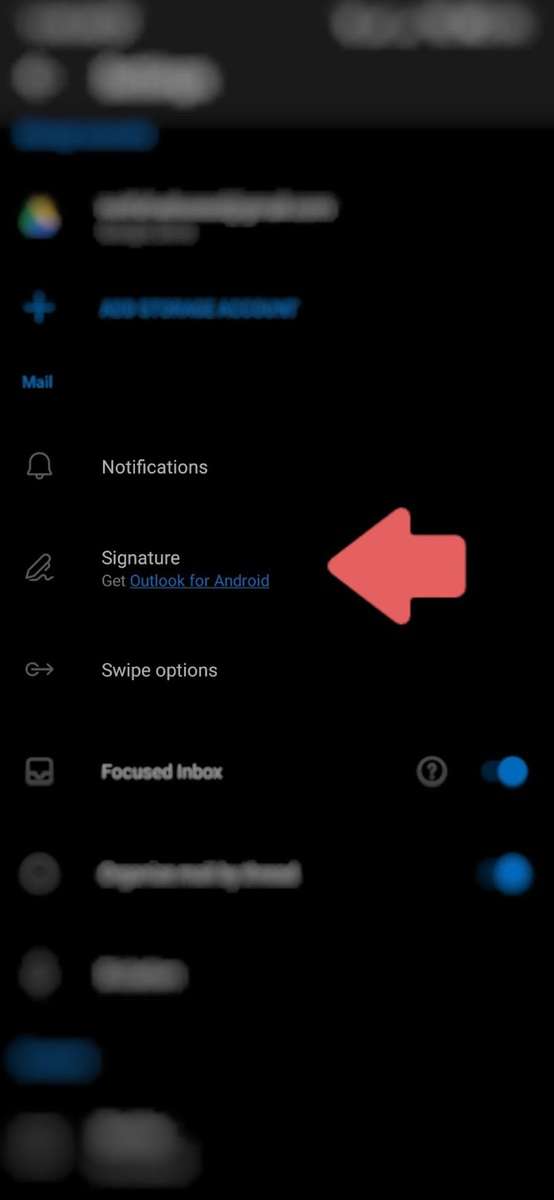 Step 2: In this menu, go to the Mail section and click on Signature. This will take you to the page that allows you to edit your signature.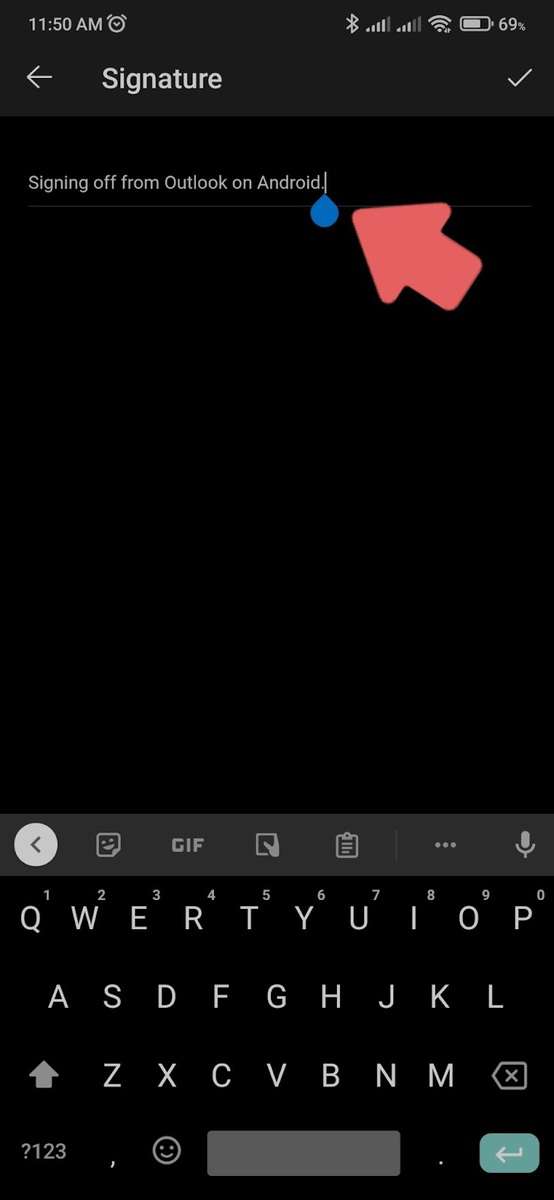 Step 3: You should see a text box that allows you to write in your signature using your smartphone's on-screen keyboard. Make sure what you type is plain text, as you cant add styles or images in your signature here.
Step 4: Simply click on the Done on the right side of the screen. This will save your signature. Now, whenever you compose a new email, this signature will automatically show up at the bottom of the email.
You can configure a different signature for every account if you're using multiple emails. Depending on the account you're using to send the email, the signature will appear accordingly.
Update Email Signature Outlook
Updating your email signature in Outlook is very similar to how you created one from scratch. If you have an already set signature, you can edit the signature using the following steps:
Step 1: When writing an email, click on Messages from the top bar and click on Signature in the Include section. From there, click on Signatures from the list.
Step 2: Here, select a signature you wish to edit from the Select signature to edit tab. The editor will show, which will allow you to edit your signature.
Step 3: Click on OK below, finishing editing and saving changes to your signature.
Common Issues When Trying to Edit Signatures in Outlook
Network locks – Sometimes, you won't be able to change work signatures as your employer designates them. You may have to contact your companies webmaster.
Suspended Privileges – Check you're logged in correctly to your Outlook account with full privileges. You may have to add 2FA or a second linked account.
How to Change Signature in Outlook – FAQ
Why Can't I Edit My Signature in Outlook?
There can be a number of reasons why you can't edit your signature in Outlook. You may fix this by:
Repairing your outlook application in windows
Creating a new Outlook profile
Uninstalling and reinstalling Outlook on your Windows computer.
Try it on a different device such as an Android or iOS.
How Do I Create a Fancy Email Signature?
You can make your signatures look like your original handwritten one by taking a picture of your handwritten signature and adding it in Outlook. You can do this by using a high-quality camera on a white background and importing it on your computer.
When writing an email, you can just insert it using the Insert tab at the top and go to Pictures or make it the picture in your signature setting.
This is just one suggestion — you can be creative with formatting and images while editing your signature in Outlook.
How Do I Change My Signature in Outlook 365 Mac?
For a Macbook or Macbook alternative with macOS, click on the Outlook menu to go to Preferences and click on Signatures under the Email tab. Now, click on the signature you wish to change and update the signature. Then, simply press OK to save the changes.
How Do I Add a Logo to My Email Signature in Outlook?
Adding a logo is the same as adding a picture to your signature. You can do this by going to the Signature option in the settings and Creating a signature. You can add an image of your logo as a signature, which will show up at the bottom of your emails.
Using Signature in Outlook
Most email clients do a great job of providing users with an easy way of attaching their signatures to their emails. Once you know how to change signature in Outlook for both smartphones and desktops, it makes it easy for you to create and use a variety of signatures with your personal or work emails.
If you found this article useful, we have plenty of other Outlook and productivity tips like how to recall an email in Outlook and how to encrypt an email in Outlook.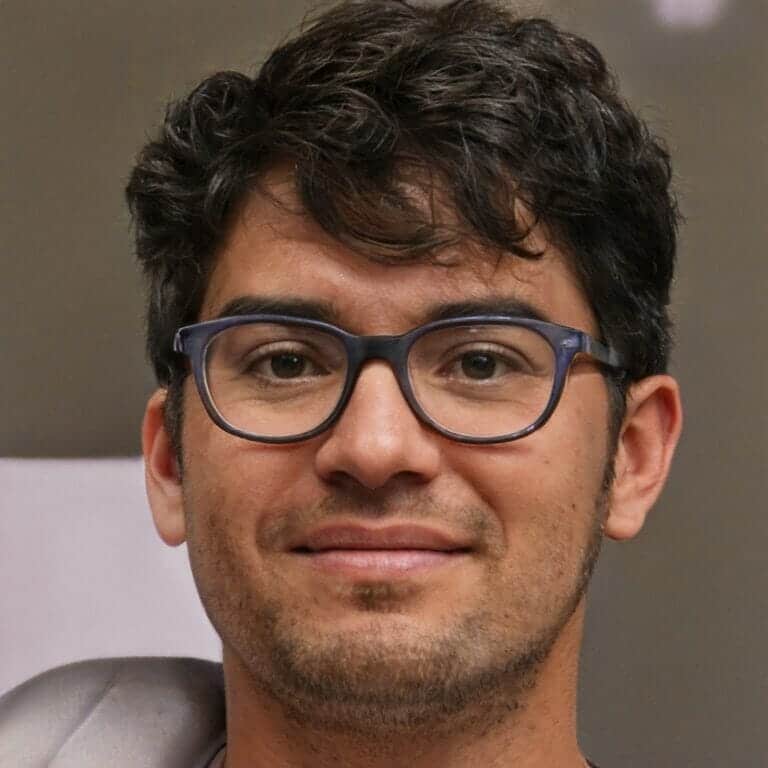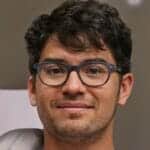 Jake is a spreadsheet expert and content writer from New Zealand. He has a double Bachelor's Degree in Teaching and has been working in the education industry for over 11 years. His experience makes him adept at breaking down complex topics so that everyone is able to understand.