An email signature line in Outlook is a terrific method to simply offer important details in an email message without having to type it in every time you send an email. It's helpful, not just if you want to include your personal details, but it also brings your emails a more personalized touch. Imagine it as a business card with your information.
In this article, we will guide you through the process of adding a signature to your emails and how to change them if your details need revision. So, read on to learn how to add a signature in Outlook for the desktop app, mobile, and web.
Boost Your Overall Productivity
Your email client is just one small part of a productive work environment. And although you can find everything you need to know about productivity on our site, sometimes its better to learn in a more structured environment. In this case, we'd recommend Coursera's Productivity courses for a deep dive into all the best software for businesses.
How to Make an Email Signature in Outlook for PC (2016 and Later)
To have a signature shown under your email, you need to set them up in the Outlook client first. You simply need to type one out, then follow the steps mentioned below to add the signature to your emails. This tutorial on how to put a signature on Outlook works for the 2016 version and later. Here's how to make a signature in Outlook for the desktop app: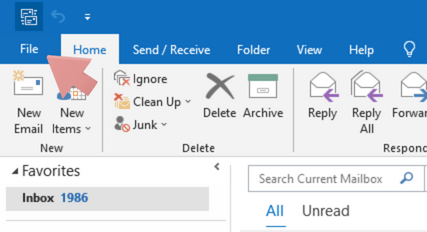 Step 1: To add a signature to Outlook emails in the desktop client for Outlook, click on File in the top left part of the screen. This takes you to the main menu of Outlook. From there, click on Options.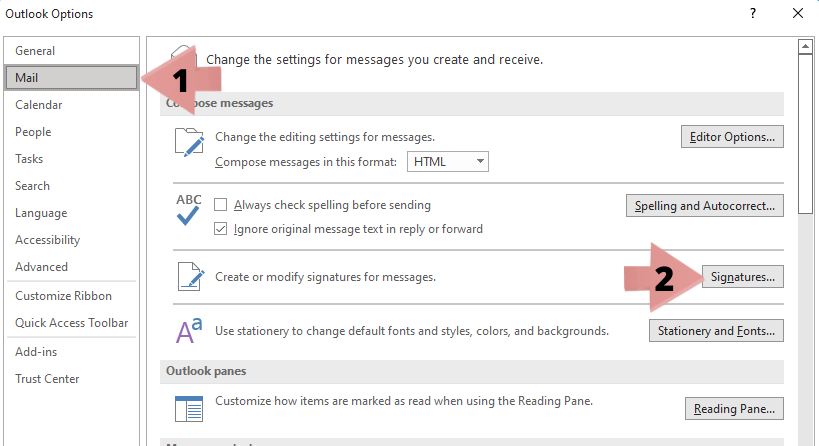 Step 2: In the Outlook settings, Click on Mail on the sidebar. In the menu, click on Signatures to go into the signature configuration menu.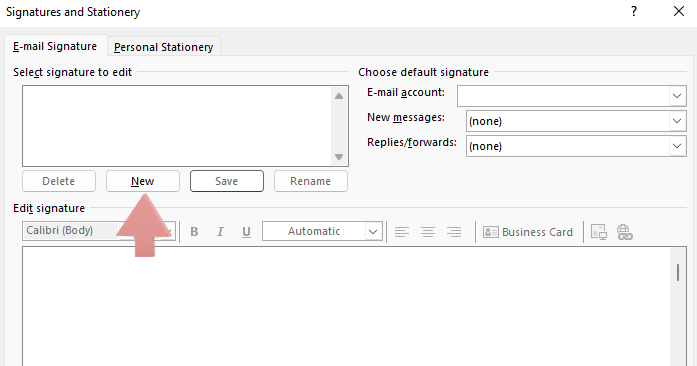 Step 3: You will see a new window open the Signatures and Stationery window. There, you can select the email account you want to add the signature to. Now simply click on New. A smaller window will open that allows you to write in the name for your signature. You can also create different signatures for one email address and use a different signature for particular email types you send.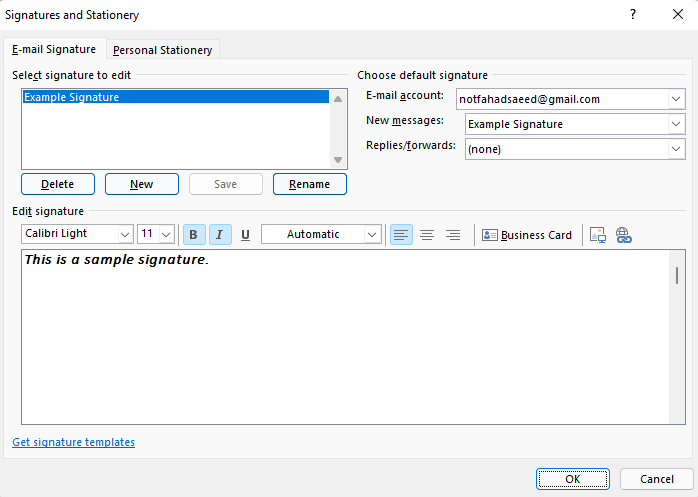 Step 4: You can add your signature in the textbox in the Edit Signature tab. You can change the font, formatting, and color of the text in this tab, and it even allows you to add in a picture to use as a signature. Once you're done with editing the signature, simply click on OK to save your signature. You can also add your contact details here.
To use the signature you can click the signature name wen writing an email. You can choose default signature every time you write an email or set it to automatically add signatures to new emails. This will insert signature to the emails that you send using Outlook.
Note: Depending on some settings, your signature may not send with an encrypted email.
How to Add a Signature in Outlook for Mac
The steps are very similar to PC but vary slightly:

Navigate to Preferences > Signature > Emails
Click the + symbol
Type or paste in your signature
Close the menus
If you're wondering how to change your signature in Outlook, you can also edit the signature with the same steps. For example, if you wanted to state you'll be out of office soon.
How to Add a Signature in Outlook on Mobile Devices
Outlook also comes in a convenient mobile app version for Android or iOS. Outlook email signatures setup for mobile is similar to the method we used to add the signature on Outlook for Desktop.
Whether you're on an Android or an iPhone, the steps you follow are the same. But keep in mind the mobile editor is limited in functionality compared to the desktop one.  For those who like to use the mobile app version, here's how to set up a signature in Outlook on Android: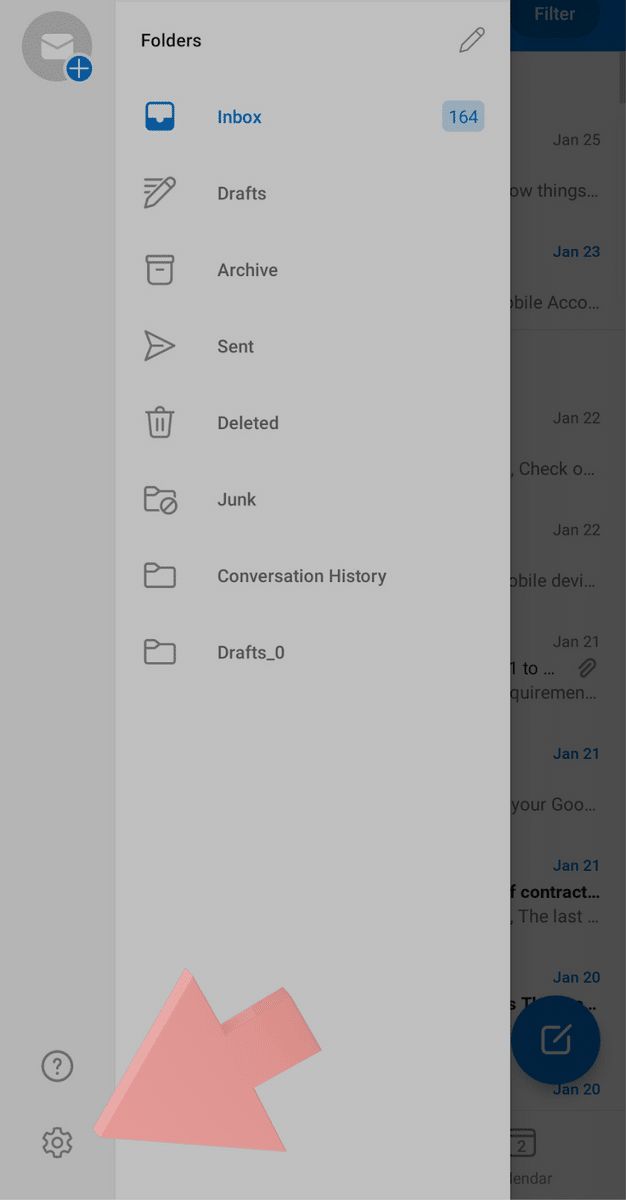 Step 1: In the mobile Outlook application, click on the Menu icon at the top-left corner of the device's screen. As soon as you click on it, the sidebar will expand from the left. Click on the Gear icon at the bottom of the screen to go to the settings page.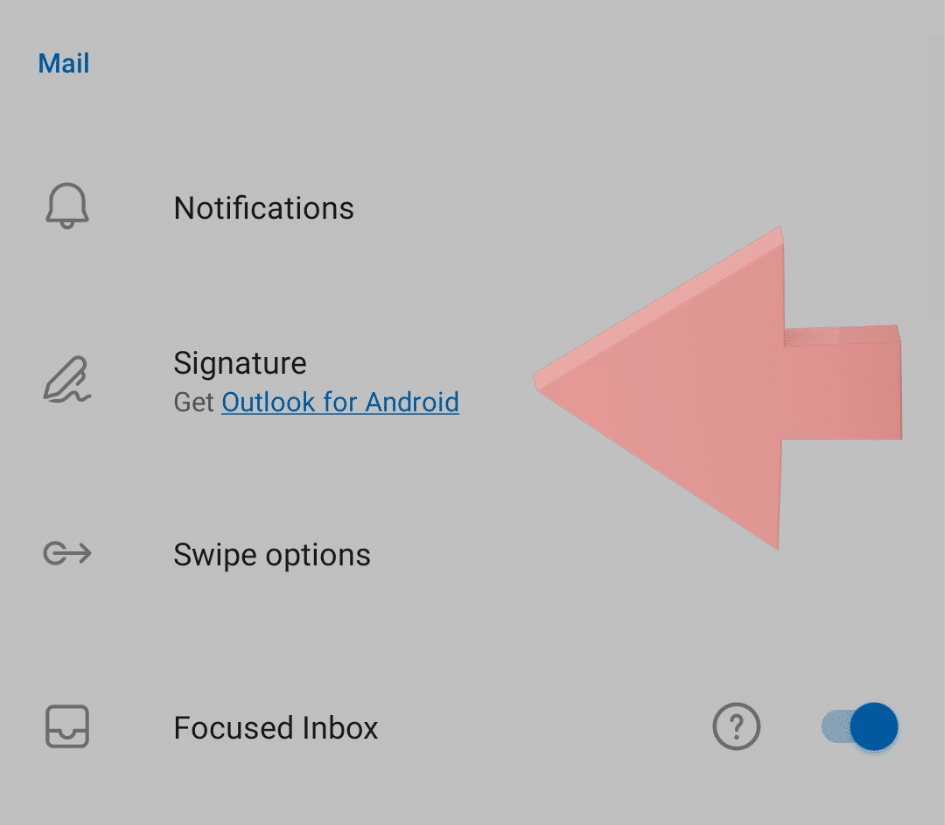 Step 2: From the settings page, go to the Mail section and click on the Signature option. This will take you to the page that allows you to add or edit your signature.
Step 3: You should see the signature box on the screen. Simply type your signature there using the onscreen keyboard. You can't add any images or change the style of the signature on mobile currently.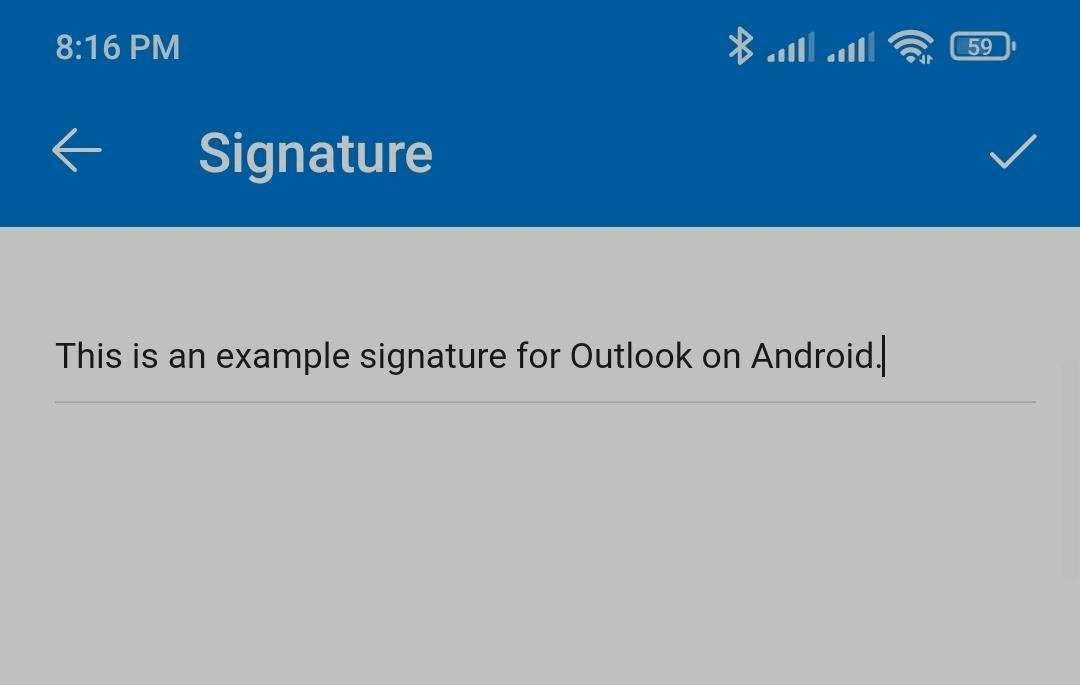 Step 4: Once you're done adding in your signature, simply click on the Tick symbol to save the changes. When you compose your next email, the mobile signature should show at the bottom of the email.
You can set up a different signature for different emails, and depending on the account you use to send the email, the signature should change according to those parameters automatically.
Note: The steps to set up a signature on Outlook for an iOS device are essentially the same as above with some slight UI differences.
How to Add an Email Signature in Outlook on the Web
Here are the steps for setting up email signatures in Outlook for the web: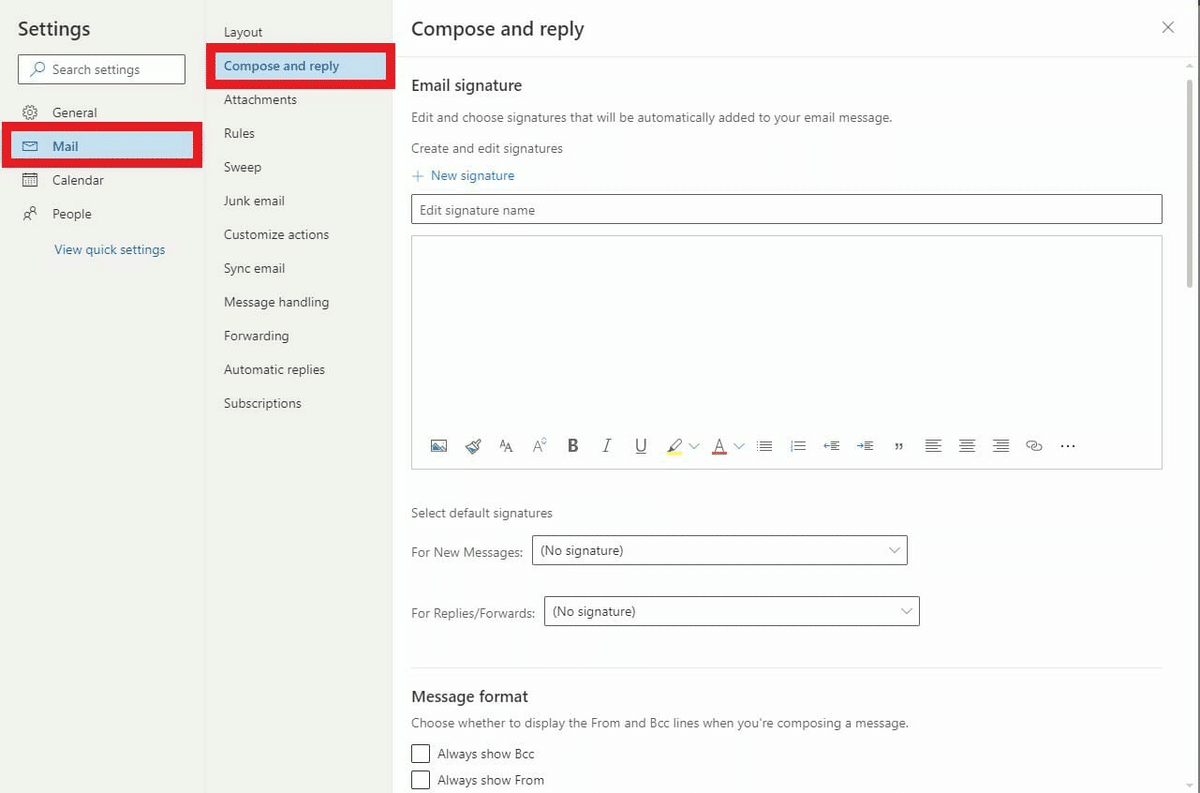 Open Settings > View all Outlook settings
Open Mail > Compose and reply
Type or paste your signature ibn
Close the settings
Related Reading: How to Recall an Email in Outlook
How to Create a Signature in Outlook With a Logo
You can also add an image as a signature. This is especially useful if you have signature templates that you want to use instead of a text signature. To insert a signature in Outlook with logos, you can do this by using two methods.
The first one requires a bit of setup but allows you to use your logo as a signature with every email you send.
The second method doesn't require any setup, but you will need to do these steps every time to add an image signature to your emails.
Method One: Add an Email Signature in Outlook With an Image
The method we've shown you so far for adding a signature in Outlook is for a text signature. Here's how to set a signature in Outlook for an Image: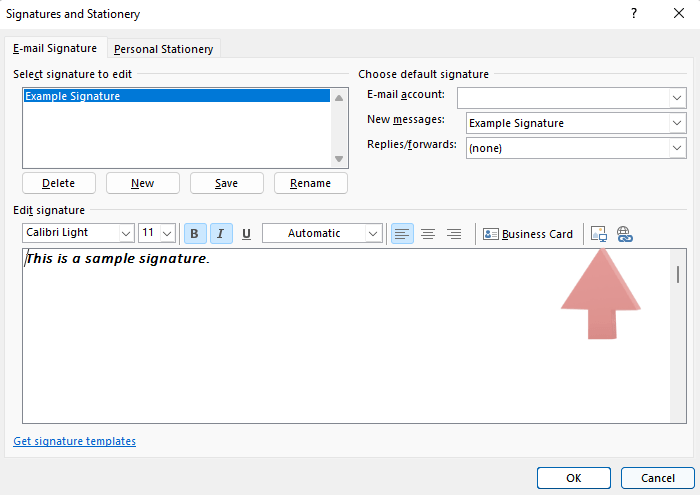 You can add your logo to your emails by:
Navigate to Options > Signatures > New
Write the name for your signature and go to the Edit signature section
Click on the Picture icon to add a picture to your signature. Once saved, this image should be added as a signature to your emails.
Method Two: How to Set up an Email Signature on Outlook With an Image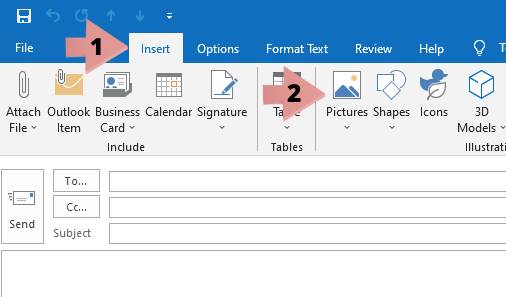 This method suits individuals who only need to use their logos as a signature only sometimes in their emails. When composing an email:
Click on the area where you want to add the logo and leave text cursor there.
Go to Insert > Pictures to choose the image your want to add to your email.
How to Add a Hyperlink To Your Outlook Signature
Sometimes you may want to add a link to your signature on Outlook. Here's how you can do this:
Click New Email to open the email window.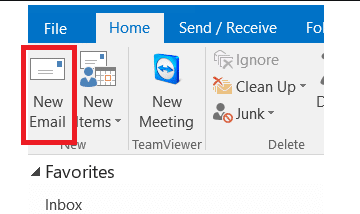 Go to the dropdown menu for Signatures > Signatures.. This will open the signature settings.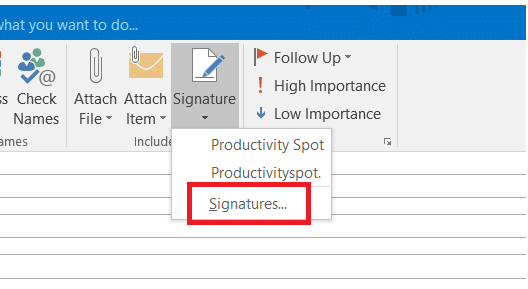 Select a signature, then select the text you want to add the link to in the edit pane.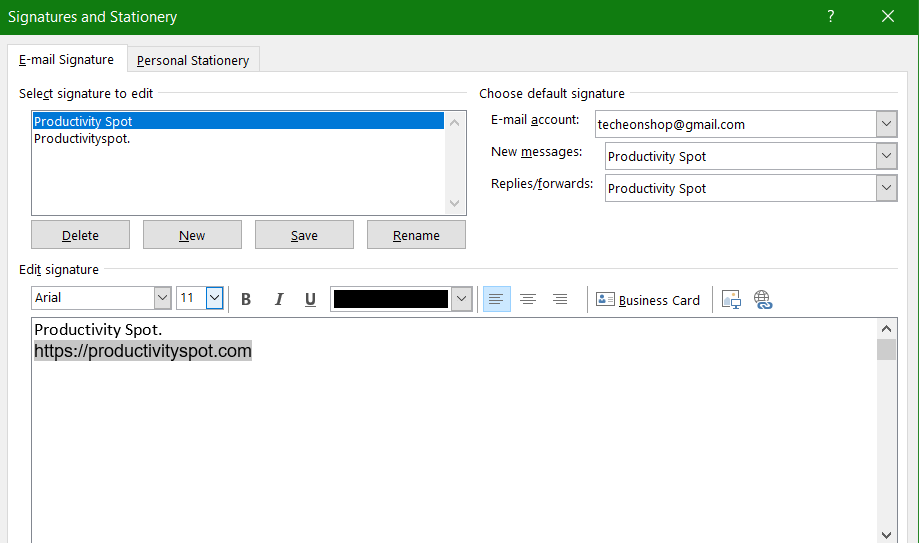 Click the hyperlink icon.

In the hyperlink window, type in the address to the link and click OK. The text will be highlighted in blue and underlined to indicate that a hyperlink has been added.
Click OK and you can now use your signature with a hyperlink.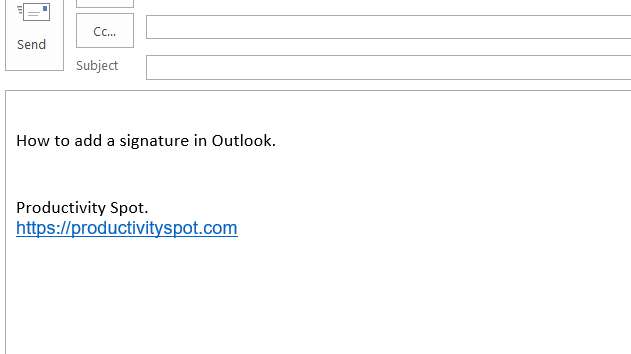 Every time you use the signature, it will appear with the hyperlink as well. You can also set it to automatically add the signature for every new message or for every response email you send.
How to Set Up Email Signature on Outlook Frequently Asked Questions
Why Can't I Edit My Signature in Outlook?
The steps for how to change email signatures in Outlook are fairly simple. Follow the above steps when adding a signature in Outlook. If it's still not working, you may be unable to modify your signature in Outlook for various reasons.
Repairing your Outlook application on Windows, generating a new Outlook profile, or removing and installing Outlook on your Windows PC are all solutions for resolving this issue.
You can also test it out on a different device, such as an Android or an iOS smartphone.
Where Is the Signature Tab in Outlook?
You can find the signature tab in most versions of Outlook on the desktop by clicking on the Message button at the very top of the screen. In the Message menu, click on Signature and then Signatures to get to the signature edit menu.
How Do I Add a Handwritten Signature to My Emails?
Adding a handwritten signature is easy. Here's how to create an email signature in Outlook and make it look handwritten. Start by taking a picture of your handwritten signature and importing it to your computer. For the best results, ensure you take a picture of the signature with a plain white background. When writing an email, you can insert this picture into your email as a signature by going to the Insert tab at the top of the screen and then navigating to Pictures (This is the same as if you were to add a signature in Word).
Adding a handwritten signature can make your document look more formal and personal.
Why Is My Signature Not Showing Up in Outlook?
The simplest thing to check is whether or not you clicked Save the last time you edited your signature.
If you've checked that and it's still not showing up when you send an email message, it may be best to look into reinstalling the desktop software or trying to edit your signature in the web version of Outlook.
Sometimes, when your Outlook account is linked to a work account, only the webmaster for your company can make changes to the Outlook signature setup for employees. You may need to check with your IT team if this is the case. While you're at it, double-check with them that you're able to recall emails, just in case.
Using Signatures in Outlook
Outlook does a fantastic job of making it simple for users to add signatures to their emails. Although Outlook for mobile has limited features, the desktop version allows a number of options to help its users create the perfect signature to use in their emails. Follow the instructions above, and you'll have a professional setup for your emails in no time.
Now that you know how to add a signature in Outlook, If you'd like to find out other ways to increase your productivity, check out our other articles related to work efficiency: