iOS users can send and receive messages on iMessage for iPhone and seamlessly pick up the same conversation on their MacBook.
However, there are a lot of users that may have an iPhone but have a Windows PC as their computer. To use iMessage on their PC, they have to look for other alternatives as iMessage isn't natively available on Windows.
This article discusses some methods to set up iMessage on Windows PC and how you can receive notifications without ever touching your phone.
Be More Productive
Combining the iOS and Windows interfaces is one way to boost your productivity. If you'd like to learn more about optimizing your work hours, consider taking a productivity course from Udemy.
How To Access iMessage on Your PC
The is no official iMessage for Windows applications. However, a few workarounds still allow you to use iMessage on Windows.
The first method is easy to set up and worlds almost flawlessly, but it requires an always-on MacBook with a persistent internet connection.
Alternatively, the second method requires a jailbroken iPhone.
Use iMessage on Desktop Using Chrome Remote
The first way to get Apple messages for PC is the easiest to set up and is the most reliable.
This method essentially works by setting up an always-on MacBook with Chrome Remote Desktop installed. You also need to have a MacBook with iMessage on it.
For this method to work, you must set it up on your Windows 10 or Windows 11 PC and MacBook. Here are the steps to do so: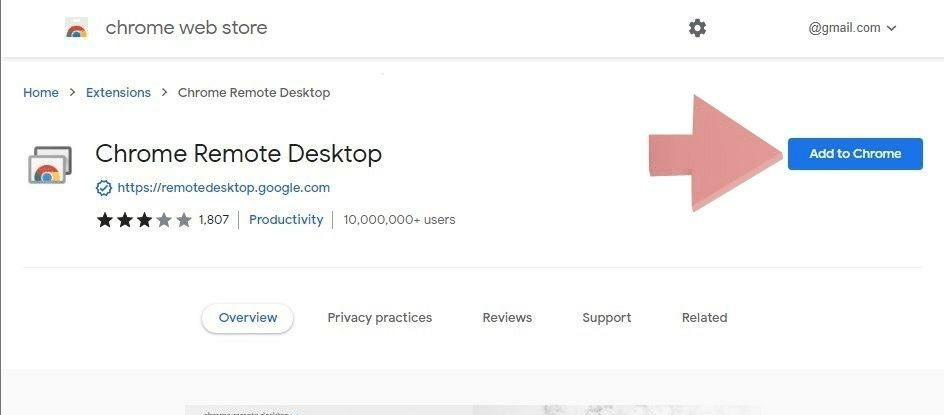 Open the Google Chrome browser on your Windows computer and download the Chrome Remote Desktop extension on the browser. You can do this by clicking on the "Add to Chrome" button and clicking on "Add extension" in the small window. Follow the same steps for your Macbook.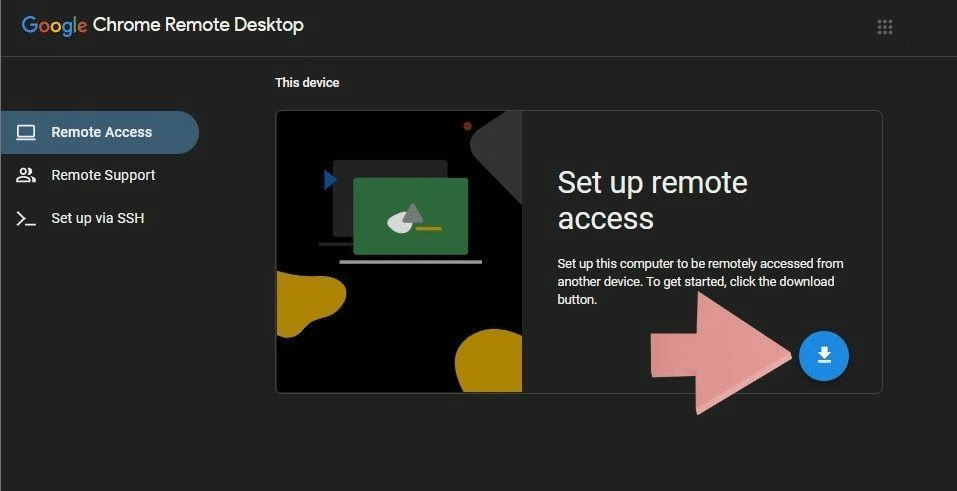 On your MacBook, click the extension icon in the top right. This will open the Google Remote Desktop website. Click the blue download icon under the "Set up remote access" section. This will download a file called "Chrome Remote Desktop Host.pkg." Install this package to set up remote access.
Now, head back to the Remote Desktop window on your browser on the MacBook and click on "Turn On" to enable remote access on the device.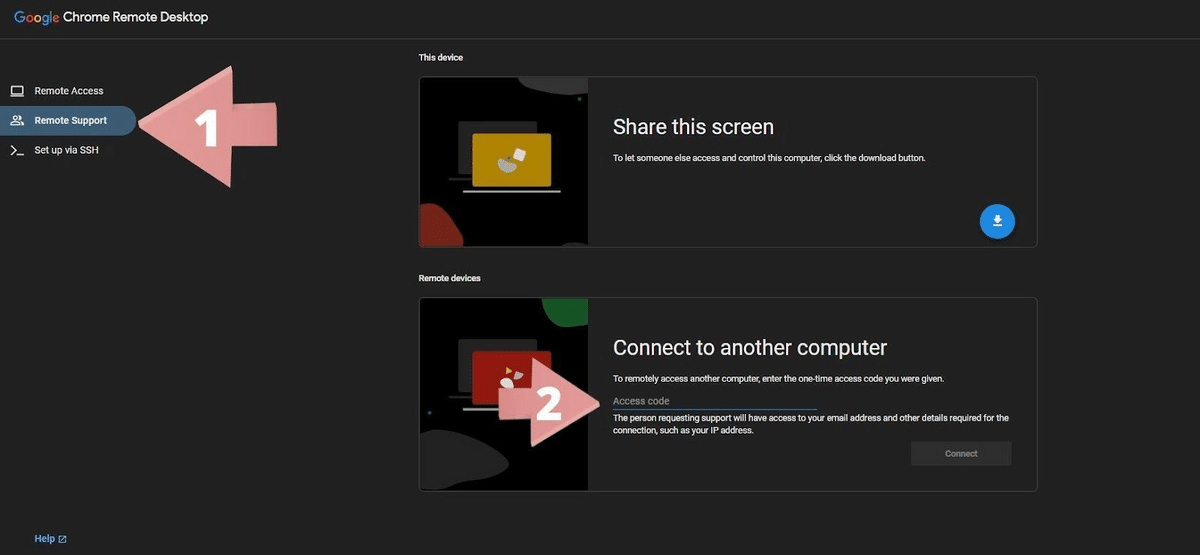 On your Windows device, go to the Chrome Remote Desktop tab and click "Remote Support" on the left side of the screen. There, enter the "Access code" copied from the MacBook and click on "Connect." You only need to do this step once, as it pairs your MacBook with your Chrome Remote Desktop.
Now that you have the MacBook paired to your Remote Desktop, you can easily access your MacBook from any device that works with the Chrome Remote Desktop application. This even includes Android devices. You can download the application from the Play Store and access your MacBook iOS data through your Android.
In the "Remote Access" tab, you will see your MacBook listed. Simply click on it to access it. Once the connection is established, you can use your device normally. Head over to iMessage in your macOS, and you should be able to use it as if you were on the Mac.
This method has an added advantage, allowing you to use other MacOS applications. But there is also a disadvantage to not being able to close apps on your Macbook.
Using an iOS Emulator
You can also use an iOS emulator to get iMessage on Windows. It is important to note that most emulators are not free, and they may be quite expensive.
Some emulators you can use to get iMessage on a PC are Apetize, AppCircle, and iPadian.
These emulators are web-based emulators that let you run mobile apps on your PC. This includes iMessage from iPhone. However, web emulators are usually quite difficult to set up.
The iPadian emulator is an iOS simulator app for Windows that lets you use most iPhone features on Windows. Unfortunately, it is not free to use and will cost you 25$ to download.
The iPadian itself claims to be a simulator rather than an emulator, meaning it only imitates the appearance of the iOS operating system rather than reproducing its features.
Mirroring and Controlling iPhone on Windows
Another way you can get iMessage on a PC is by casting it from your phone to your PC. There are several apps that will allow you to mirror your iPhone screen onto your PC. One free tool is Apower Mirror. You can get this software at Apowersoft.com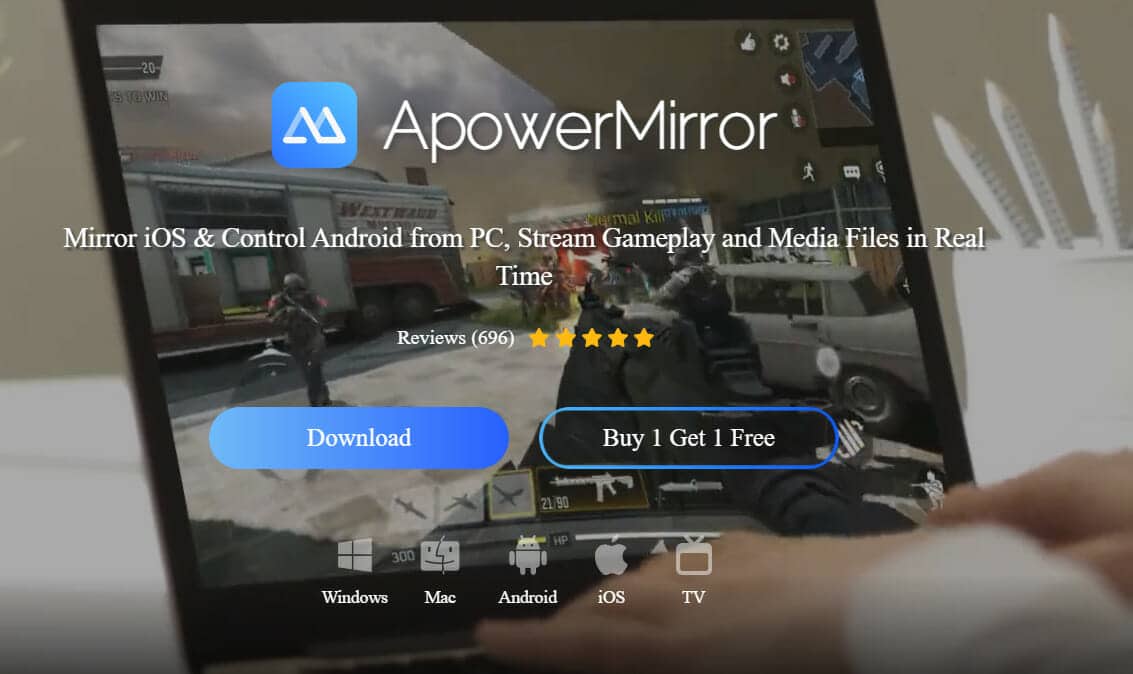 With this tool, you can control your iPhone from your PC and use iMessage Windows.
Here's how it works:
Download the app on both your PC and iPhone.
Launch the app on your iPhone. Make sure your devices are connected to the same WiFi.
Tap "Mirror" to search for devices.
Tap the name of your PC
Choose mirror phone to PC.
On your iPhone, go to the "Control Center" by swiping down.
Choose screen mirroring.
Select the name of your PC. This will mirror the screen on your PC.
On your PC, go to "Bluetooth" settings.
Pair your iPhone with your PC in "Bluetooth" settings.
You should be able to control your iPhone from your PC. You can open the iMessage on Windows and test it out.
We discussed something similar in our article on how to mirror iPhone to TV with (or without) Wi-Fi. It uses many of the same steps here.
Use iMessage on Windows 11 With Cydia
Another way to use iMessage on Windows 11 without Mac is by using the Cydia Cloud Service. Before starting, ensure your iOS and Windows devices are connected to the same WiFi network.
This is a paid method. You'll need to pay $4 to access iMessage for PC through Cydia.
Here are the steps you need to follow to use iMessage on Windows PC using Cydia:
Go to the CydiaFree website on your iPhone and download the Cydia application. You need to open the site on the Safari browser for the download to work.
After installing the application, open the "Settings" and head to the "General" tab to create a new profile.
Now, enter a new username and password.
Now open your preferred web browser on your Windows device and enter the IP address in the enable tab.
Press "Enter" and write the username and password to finish the setup.
This application requires you to jailbreak your iPhone, making it less than ideal for many people.
Note: Jailbreaking can break into a lot of security measures by Apple and can leave your device open to malware attacks.
How To Recieve iOS Notifications on Windows After Jailbreaking
To receive notifications from your iOS device on your Windows PC, you can use an application like Pushbullet. This app lets you see notifications, send files, and links. This is great if you hate picking up your phone just to check a notification every time you get an alert.
Comparing the Methods to Get Windows iMessage
Method
Tool
Requirements
Cost
Use an "always-on" Chrome extension
Chrome Remote Desktop
1. The Chrome extension on both your Windows 10/11 PC and your MacBook

2. A MacBook with iMessage on it

Free
Use an iOS Emulator
iPadian Emulator
1. A subscription
$25
Mirror and control iPhone on Windows
Apowersoftmirror
1.  iOS and Windows devices are connected to the same WiFi network

2. Install the app on both devices

3. Bluetooth

Free
Use the Cydia Cloud
Cydia Cloud Service
1. iOS and Windows devices are connected to the same WiFi network
Free
Frequently Asked Questions
Is Apple Messages / iMessage Available for Windows 10?
iMessage isn't officially available for Windows. However, there are a few methods of how to get an iMessage on Windows 10.
The first method requires setting an always-on MacBook with Chrome Remote Desktop installed. You can then access this MacBook and use iMessage through a remote connection.
The second option requires you to use the Cydia Cloud Service to access iMessage on your Windows.
What Is iMessage?
iMessage is an instant messaging service created by Apple for its lineup of smart devices like the iPhone, iPad, and macOS. iMessages are usually text, photos, and videos you can send to other Apple users over a wifi connection or a cellular network. The encrypted messages displayed in blue bubbles.
Can iMessages Be Leaked?
Apple has taken many measures to make iMessage as secure as possible, like adding end-to-end encryption. However, there are still methods for your messages to be leaked by hackers. For example, iCloud backup is enabled by default in iMessage, which removes end-to-end encryption making your messages less secure.
Is iMessage Secure?
iMessage offers end-to-end encryption on Apple devices, which means it is incredibly secure. However, iCloud backups are enabled by default on iMessage, which means there's no end-to-end encryption, making messages prone to hacking attacks.
How Do I Install iMessage on Windows? / Can You iMessage on a PC?
Although you cannot install iMessage on your PC, you can set up a remote desktop that connects to your MacBook and use iMessage on it. You can do this using Chrome Remote Desktop, and you only have to set it up once on both devices. This has the benefit of using other applications on your MacBook through Windows.
Can I Check My iMessages Online?
The only way to send and receive scheduled messages on iMessage is by using official Apple devices like iPhones, iPads, and macOS. Sadly, there is no way to check your messages online via the web or through access from another phone using iCloud, which imposes a security threat to Apple's ecosystem.
Choose the Best Way to Use iMessage for Windows
Using iMessage on a Windows device natively is impossible as Apple doesn't support iMessage for Windows. However, you can use the methods mentioned in this article to still achieve this on some level.
We hope this article helped you better understand how to use iMessage on Windows devices and that you've found a method that works for you. You can also check out our guide on how to open a HEIC  file.
Related Reading: