Sometimes, it can be annoying to work between popular computer manufacturers. Especially when trying to use Apple file formats on Windows computers. HEIF and HEIC files are prime examples of this. Yet, it's now easier than ever to open HEIC files on a Windows computer. Follow our step-by-step guides below to learn how to open a HEIC file on Windows PCs.
What Is a HEIC File?
The images you capture on your iPhone or iPad are saved as a HEIC file. HEIC stands for High-Efficiency Image Container and is a modernized version of the High-Efficiency Image Format (HEIF), which Apple has historically used on all mobile devices. Apple uses HEIC and HEIF by default and has no issue opening these types of files. Due to its newer compression technology, HEIF saves pictures at a higher quality while still taking up less space.
With iOS 11, Apple committed to HEIC as a strategy to save storage as the iPhone camera system developed. Although compatibility has increased over the last few years, the file type is still not very common, especially compared to some of the more commonly used image formats like PNG, JPEG, and JPG.
Related: How to Get iMessage for Windows
Pros and Cons of HEIC
Like with every file format, using a .HEIC file has its pros and cons. Let's take a look at some of them.
Pros
A HIEC file takes up less space on your device's storage. And can therefore make longer video images to send.
It gives a much higher picture quality than some other formats.
It can help with the software that is used for non-destructive picture editing.
It can support a scheme that is up to 16-bit color.
You can take live pictures and other proprietary features with the help of the HEIC file.
Cons
It lacks support for a variety of devices and platforms.
Google Chrome and other web browsers and social media platforms such as Facebook, Snapchat, or Instagram do not currently support HEIC.
Apple and other companies who utilize and distribute the HEIF format are impacted by copyright on it. That eliminates open-source.
How to View HEIC Files in Windows
Opening HEIC on Windows is extremely easy and can be done on the native Windows Photos app, which comes built-in in Windows 10 and 11. However, if it's your first time opening HEIC in Windows 10 or 11, you will need to do a few extra steps, as opening HEIC files on Windows isn't supported by default.
Here's how to open a HEIC file on Windows 10: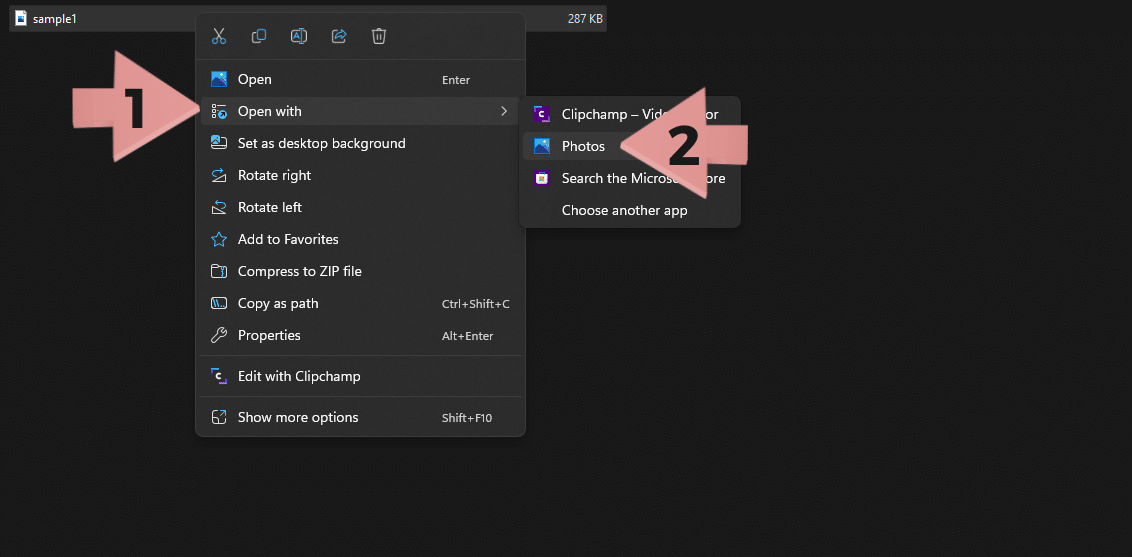 In your Windows 10 file browser, find the HEIC file you wish to open and right-click on it.
Choose the Open with option and then select the Photos option.
Once you open the file in Photos, a pop-up will appear telling you that you require a HEIF image extension for viewing this image.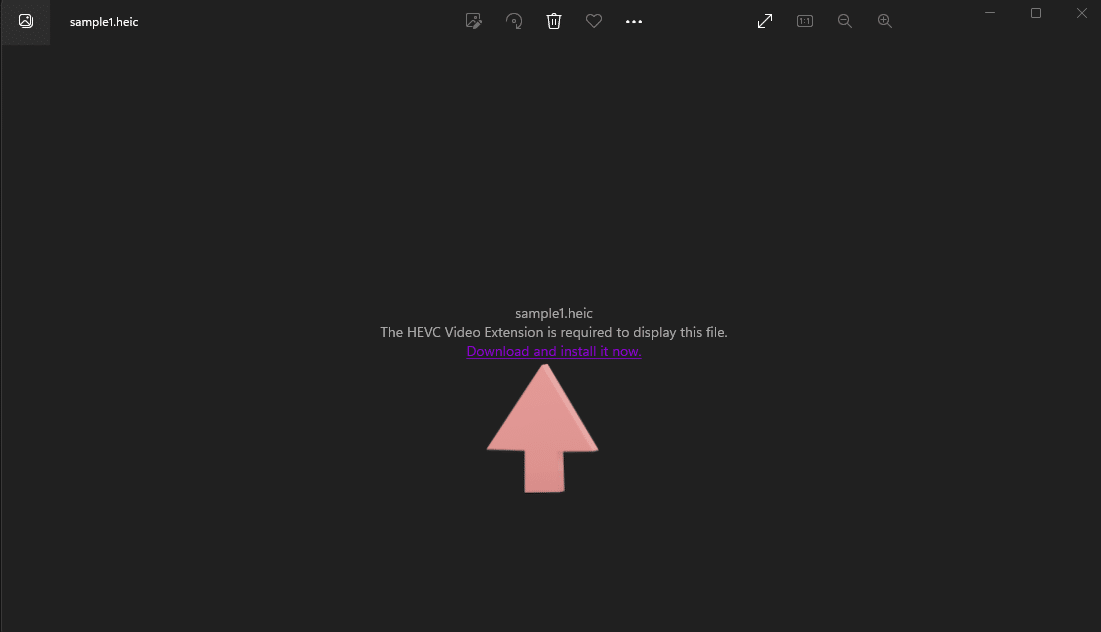 Choose the Download and install it now option.
You will be prompted to now go to the Store to get the plugin. A pop-up will appear asking if you want to switch applications. Select Yes here.
After you are on the Microsoft Store and HEIF Image Extension page, click on the Get option.
You can now close the Microsoft Store after installing the extension.
Go to File Explorer and select your HEIC image. Double-click on it.
Your image will now open normally in Photos.
Related Reading: How to Transfer Data from Android to iPhone
How to Convert HEIC to JPG on Windows
It can be a huge hassle if you want to open HEIC file on Windows on unsupported versions like Windows 7 or earlier Windows 10 versions. You can download software like CopyTrans HEIC for Windows to quickly and effortlessly convert HEIC files to standard JPEG photos.
This program is beneficial when using Windows without built-in support in Photos because it enables full support for HEIC photos in Windows. It upgrades the traditional Windows Photo Viewer to include support for HEIC photos. Here's how to use it: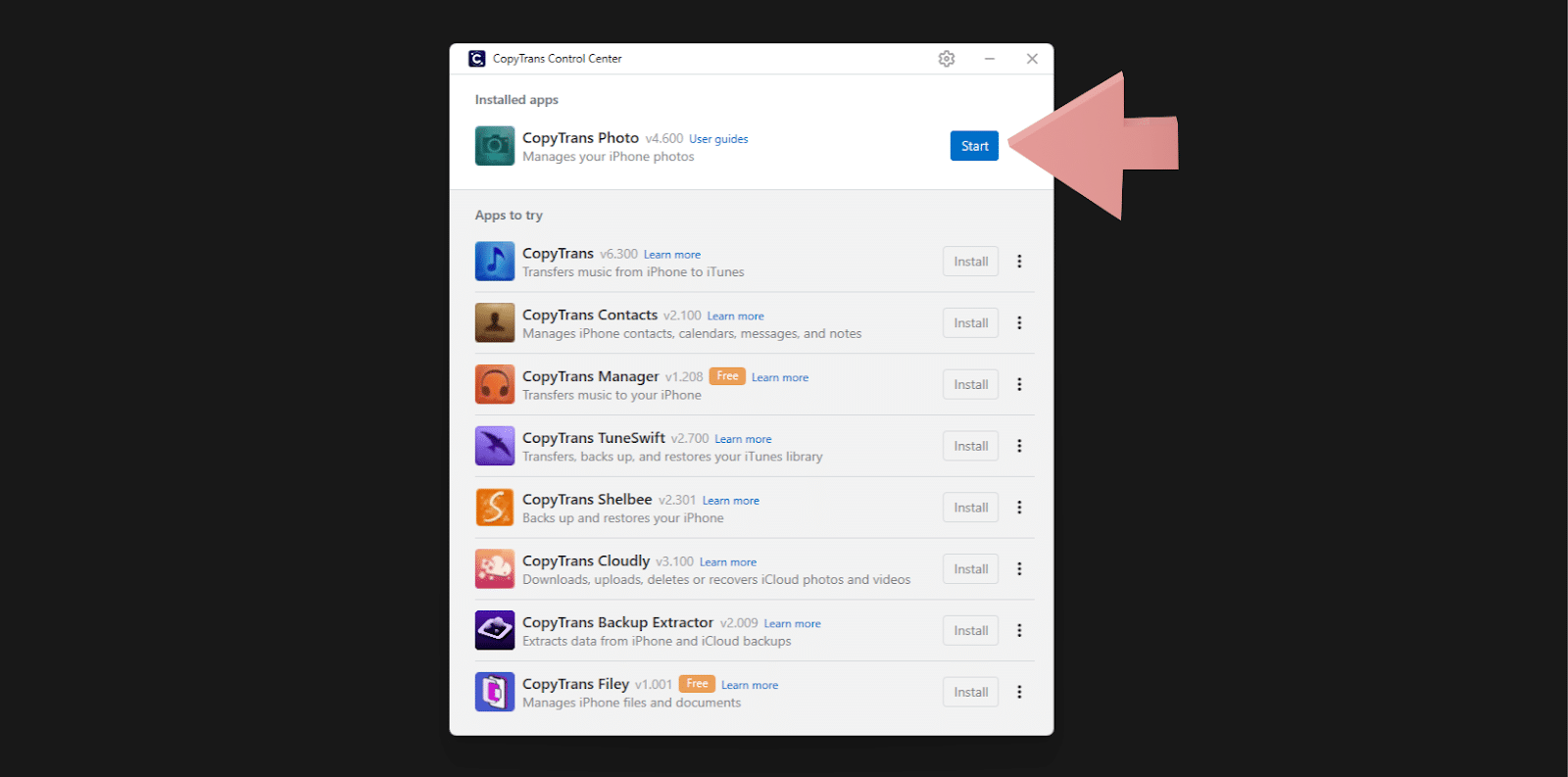 Open the CopyTrans Control Center and install the CopyTrans Photo app there.
Click on Start and navigate to the location of the image in the software.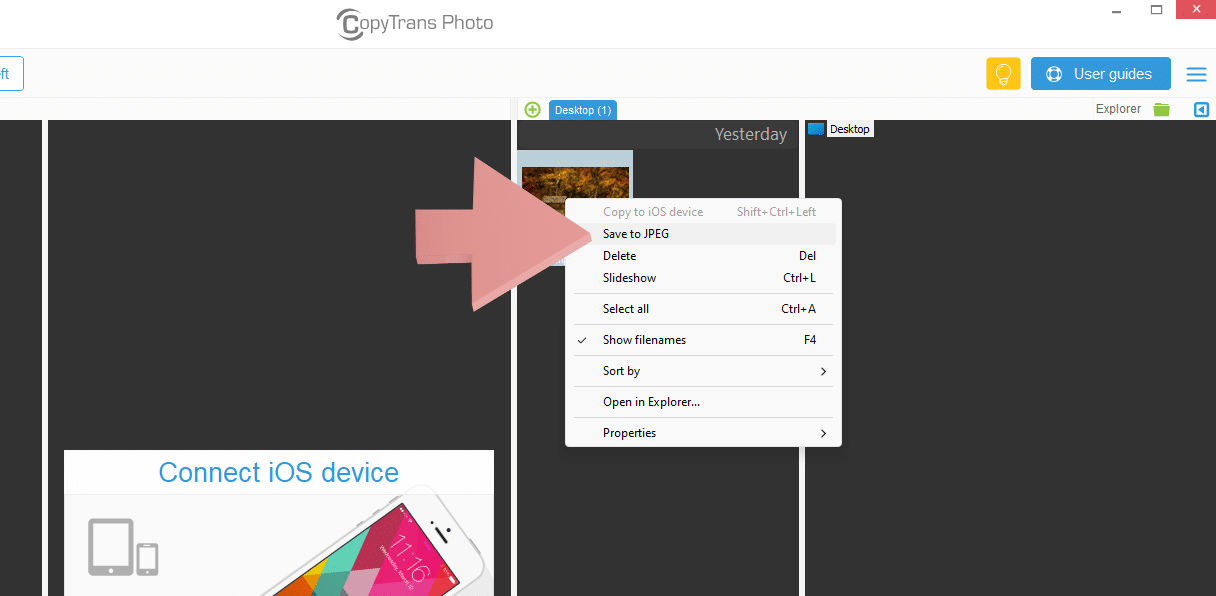 Right-click on the image and click on the Save to JPEG option from the drop-down menu.
You can also easily and quickly convert a HEIC file to a JPEG file with CopyTrans HEIC by right-clicking it in File Explorer and choosing "Convert to JPEG." If you choose the option, a JPEG version of the image will be put automatically in the same folder as the initial HEIC file.
This will enable you to use the HEIC file in programs that support JPEG format pictures but not HEIC files since JPEG files are more often supported bu default software.
How to Open a HEIC File in Other Applications
More apps are adding native access to HEIC files and those in the HEIF format. Although you need to install the HEIF Extensions and the HEVC Extensions, Photoshop, for instance, can now open these files. You can also download separate apps or use online services which will allow you to open HEIC files in Windows 10 or 11
Here are some of the best HEIC file viewers for Windows:
Google Photos
Dropbox
Microsoft Photos
HEIF Utility
XnView
CopyTrans
Apowersoft Viewer
All of the mentioned software and services are free to use.
Related Reading: How to Get iMessage on Windows
How to Convert a HEIC File to JPEG on the Web
You can use an online conversion tool if you don't want to install software on your computer. You need to upload the HEIC file to then download a JPEG version. One service that allows you to do this is HEICtoJPG.com. Here's how to open HEIC files with such programs: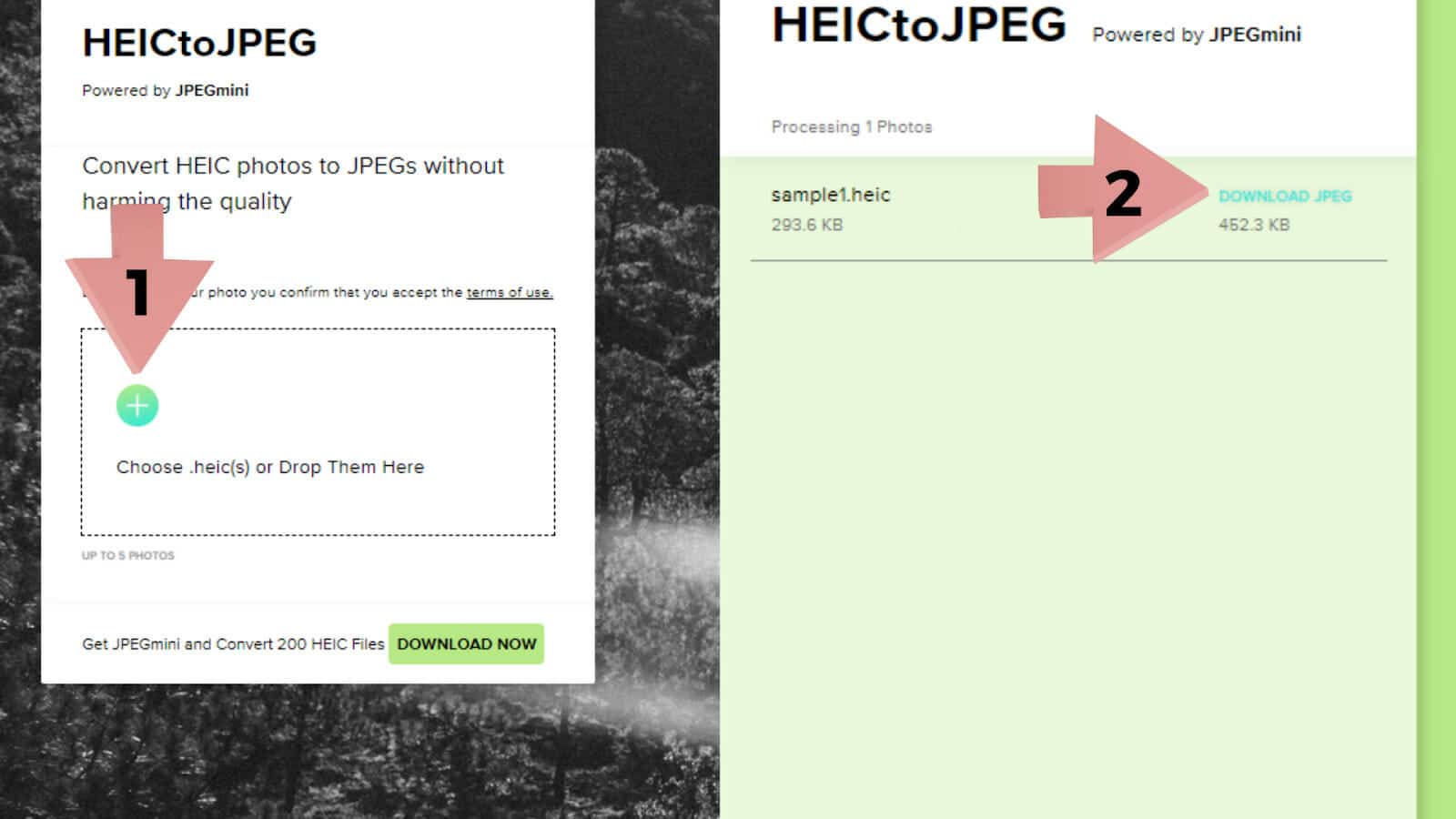 Head on over to a site like HEICtoJPG.com. You can upload around five pictures if you want a quick conversion, or drag and drop a HEIC file from the computer to the page. This site and many others like it will then convert your HEIC files to JPEGs. You can then downfload the converted JPEG files from the webpage.
This works to convert HEIC to JPG on Windows 10 or any other operating system.
How to Stop iPhone Using HEIC File Type
You can also set your iPhone to capture images in JPEG format automatically. You can do this if dealing with HEIC files remains a hassle. Here are the steps you need to follow to stop your iPhone from using HEIC file format:
Open your iPhone and click on your device's Settings icon.
Click on the Camera icon.
On the Camera page, you will see the Formats option. Tap it.
This will let you see the photo formats while taking and saving images and transferring them to your computer.
You will see a High Efficiency option under the Camera Compatible option.
Change it to Most Compatible if you want to disable the HEIC format.
Frequently Asked Questions
How Do I Convert a HEIC File to a JPEG?
There are several ways you can convert a HEIC file into a JPEG file. One way is to simply open the HEIC image that you wish to convert in the Preview. Choose the File option and then click on Export. In the Format menu, choose JPEG. Then click on Save. Your image will be saved in JPEG format.
Can Windows 10 Read HEIC Files?
You must update to Windows 10 version 18.09 or later to open a HEIC file. The HEIF Image Extensions support tool can then be downloaded from the Microsoft Store. You must buy the HEVC Video Extensions tool to guarantee that your HEIC files maintain their video capabilities.
How Can I Convert HEIC to JPEG Without Software?
To convert a HEIC file into a JPEG file without any software, you must open the selected HEIC image in Preview. Choose the File option and then select the Export option. A menu will appear. Simply select JPEG and click on Save. Your file will be saved in JPEG format.
Is HEIF and HEIC the Same?
There's a distinction between HEIF and HEIC. HEIF is a format used to store individual photographs and image sequences. The HEIC file is able to store both video and image files, unlike Lice Photos on iOS devices, which can only store picture data. Basically, HEIF photos are stored in a container that is known as the HEIC.
Wrapping up the Viewing HEIC Files Guide
The easiest way to open HEIC files on Windows is to download the software after you get the prompt from the photo viewer. But, if you're now just looking for how to open a HEIC file and, instead, how to convert to JPG, you're better off using an online conversion tool. They're quick and easy and don't require any installation.
Related articles: