There's no denying the innumerable benefits we have gained from technology through the decades. Advancements in technology have allowed us new experiences and have given us new ways to connect to the world around us. However, with these advancements come new problems, such as too much work or the inability to prioritize tasks.
As the world adjusts to working remotely, more and more people find themselves struggling to balance their work lives and their home lives. If you find yourself struggling with time management, it might benefit you to take advantage of the many time management tools out there.
Many people like managing their time the old school way, with a planner or a diary. But since we've entered a high-tech world, why not look at some of the top time management apps out there today?
Time Trackers
One of the best ways to manage your time is to keep track of it properly. Some of the best time management apps happen to be time trackers, which allow you to keep a record of the time you spend and how you've spent it. Apps like these might help you adjust your habits if you notice that you've spent too much time on distractions and unproductive activities.
If you want to know how you spend your time during your workdays (or any day, really), here are some of the best time management tools at your disposal.
TimeTree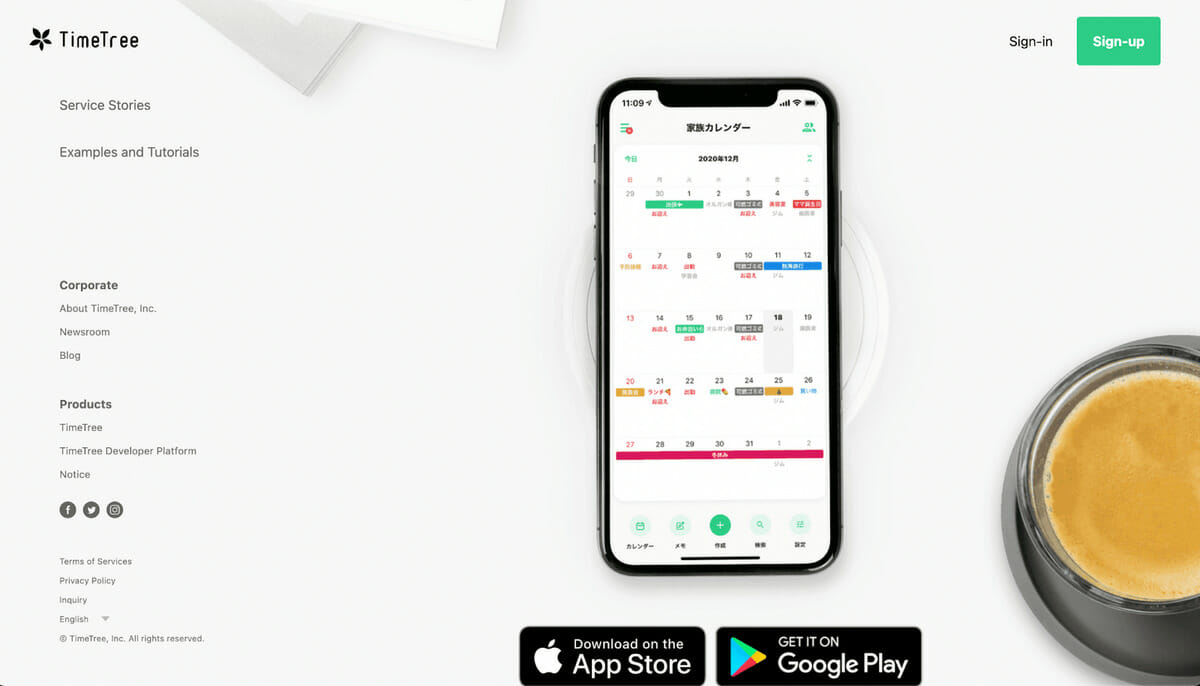 Managing your schedule is made much easier with TimeTree.
TimeTree is an app built with communication and sharing in mind — it lets you share your calendar with others, keeping scheduling conflicts at a minimum.
With this app, you can keep track of your home calendar, work calendar, and even your social calendar all in one place. TimeTree allows you to share your schedule and calendars with others within the same app, making it easier to find a time when everyone is available.
The main goal of this app is to prevent you from double booking or forgetting important appointments. You can use TimeTree as a personal scheduling app.
Aside from making scheduling a breeze, TimeTree also has memos available so you can record your objectives and share them with your family, friends, or colleagues. You can create to-do lists, shopping lists, and even wishlists — how you use the app is completely up to you.
TimeTree provides you with a feed of everything happening within your calendars, including comments, likes, and updated appointments.
Although this app is free, there are in-app advertisements to help support the developers' costs. If you don't want to be served personalized ads, you can opt out by following the instructions on this page.
TimeTree is available on Android and iOS. Those on desktop machines or tablets can use TimeTree through their web version.
Toggl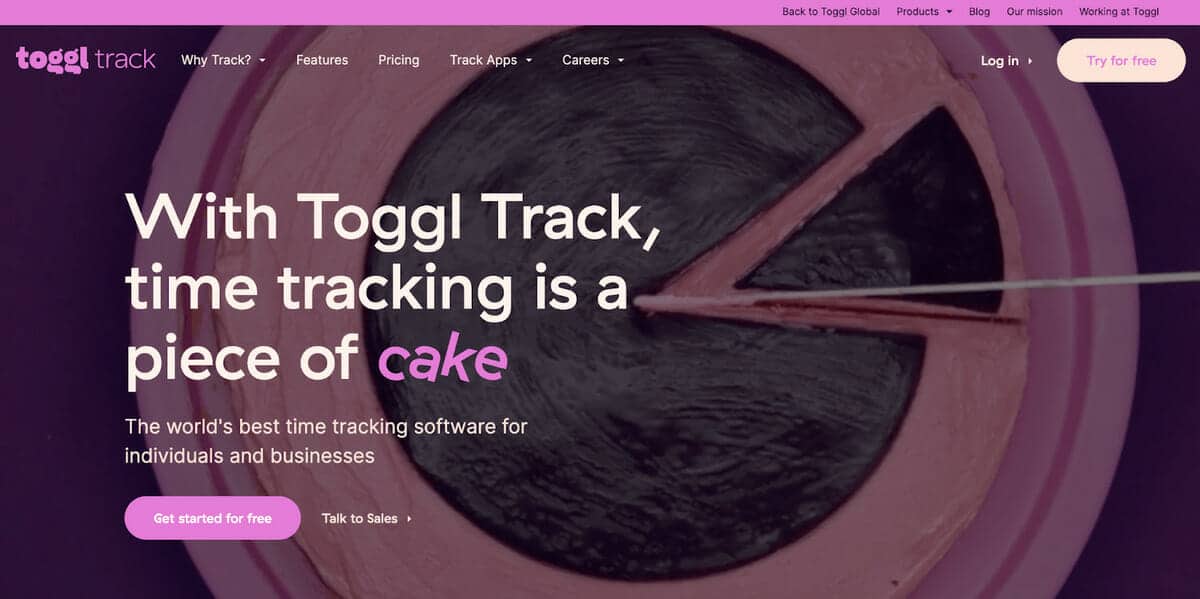 Toggl is a company with three products with the mission of eliminating stress and elevating productivity. They have Toggl Hire for candidate screening, Toggl Plan for project planning, and Toggl Track for time tracking.
Toggl's products are loved and used by millions worldwide, including giants like Uber, Amazon, Netflix, Spotify, and LinkedIn.
Toggl Track is a time manager tool with the goal of making it easier to see where your time is going. This app lets you track projects and profitability, thanks to detailed time monitoring and recording. Toggl Track has over 100 integrations, making it easy to fit seamlessly into your current workflow.
Beyond time tracking and reporting, the app also offers idle detection, reminders, a timeline, and even a Pomodoro timer to make it easier to focus and know when to take your breaks.
You can use the app while you're online. However, if you ever lose your internet connection, Toggl Track will save your data and sync it later once your connection returns.
You can use Toggl Track for free for teams of up to five users. The starter plan starts at $9/user per month (billed annually), and the premium plan starts at $18/user per month (billed annually). Enterprise plans are also available for larger organizations.
Toggl Track is available for Windows, macOS, and Linux. Browser plugins are also available so you can track time within other apps. Mobile users can enjoy Toggl Track on both Android and iOS.
RescueTime
RescueTime is one of the best apps for time management that can help you take control of your time. It works by tracking your activity and helping you stay focused and motivated on your tasks at hand, increasing both productivity and accountability.
By informing you of how you spend your time during your workday, it can help you adjust your habits slowly to spend less time on distractions. Its smart coaching feature informs you when you've spent too much time on distracting activities or if you have been multitasking too much.
With RescueTime's goal system, you can also work on improving your discipline and focus over time.
RescueTime has a lite version you can use at no cost. If you'd like to try the paid features, they have a two-week free trial available. Ready to commit? Paid plans begin at $6.50 per month.
RescueTime is available as a browser extension. You can also download it on Windows, Linux, macOS, iOS, and Android.
Task and Project Management
Time management software goes beyond just time trackers and schedulers. Yes, even task and project management apps can count towards helping you manage your time more efficiently.
You can use them for yourself or your team — many of them can help you and your team stay accountable and on track when it comes to your projects.
If you struggle to keep track of your tasks and projects, these apps may just help you out.
Todoist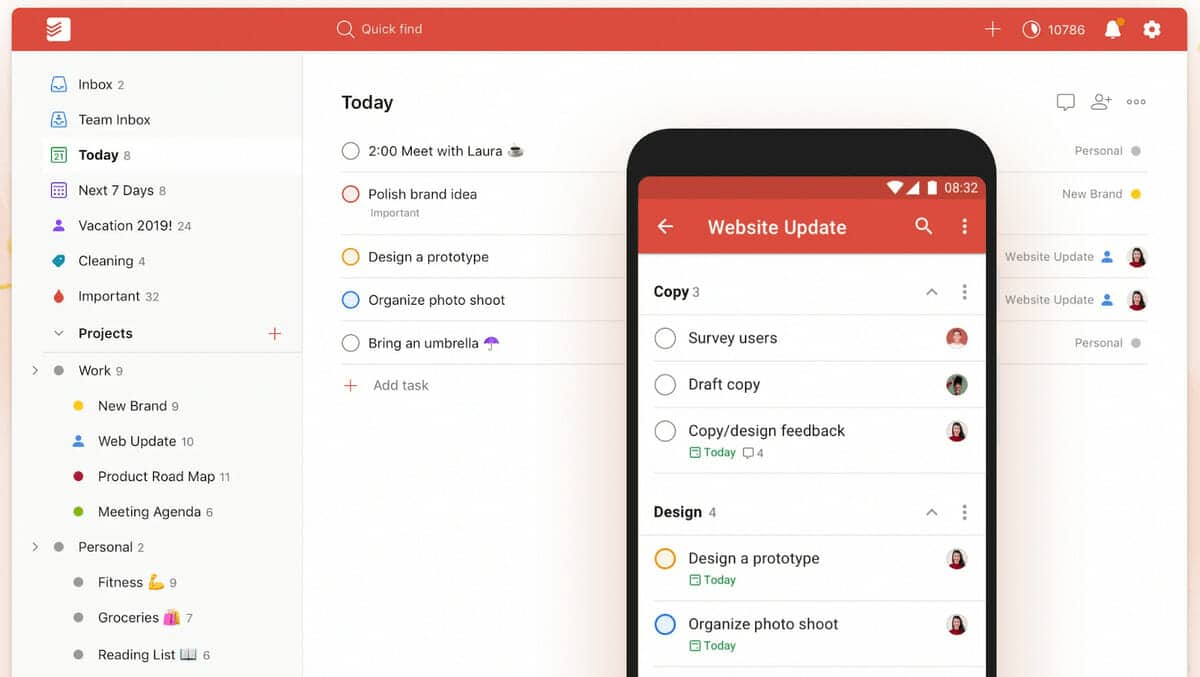 Todoist is an app that employs the use of boards and cards as an organization system. With it, you can create sections within which you can put tasks and their respective subtasks. You can set due dates and have them recur if necessary. You can set priorities for your tasks and favorite the ones you need to work on the most.
If you want to add Todoist to your existing workflow, the app has many integrations that make it easier.
Todoist is available for free, although with only limited features. The pro plans start at $3 per month billed yearly. If you're a business, you can use the app starting at $5 per user every month, billed yearly.
You can give try Todoist right from your browser with their web app. You can also use the Todoist browser extensions. If you'd rather use the computer app, Todoist is available on desktop for macOS and Windows. Alternatively, you can use Todoist on mobile, where it is available on Android and iOS. One thing that sets this app apart is that you can use it on smartwatches as well since it is available on WearOS and Apple Watch.
Trello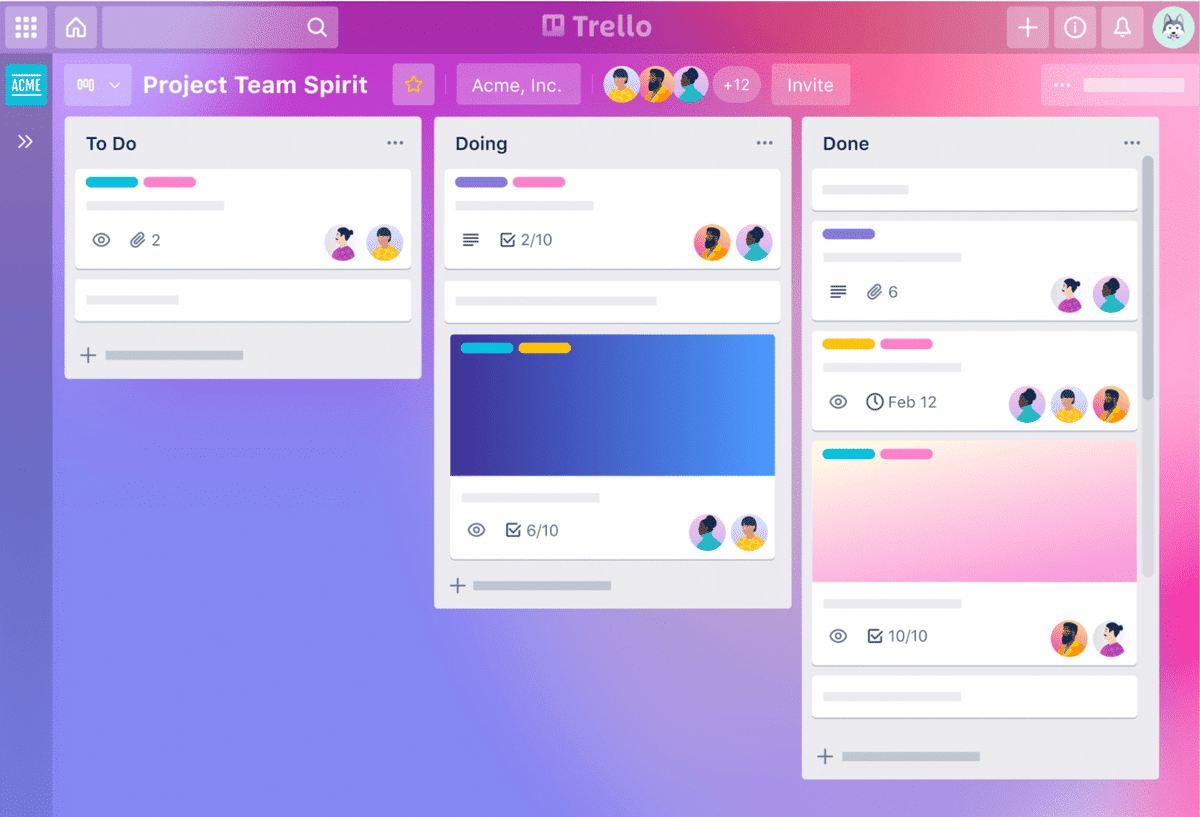 Trello is one of the most popular project management apps and services around today. It employs Kanban-style boards to help you and your team manage your projects and tasks.
The boards and cards used in this app serve as your task management methods, where boards track projects, and the cards within these boards track specific tasks. Through the board and card system, you can set task priorities and keep accountable as you track your progress.
Millions of people around the world trust Trello with their accountability and project management. Massive companies like Google, Costco, and Squarespace use this app to stay on top of their projects.
You can sign up for a free Trello account if you want to give it a try, although the features you'll have access to will be limited. If you think you're ready to go for a paid plan, you can subscribe to the standard plan, which starts at $5 per user per month when billed yearly. Alternatively, you can go for the premium plan, which provides more features and starts at $10 per user per month when billed yearly. If you're a larger business, you can contact them for enterprise plans starting at teams of 25.
Trello keeps everything synced for you when you log into multiple platforms, so everything updates across your devices.
If you want to use Trello, you might enjoy the fact that it's available across just about any platform. There's a web app and some browser extensions. Alternatively, you can use the native Windows or macOS app. It's also on mobile, through iOS and Android. The only problem is that it's not currently available on Linux, and tablet users will also have to go through the web app.
Remember The Milk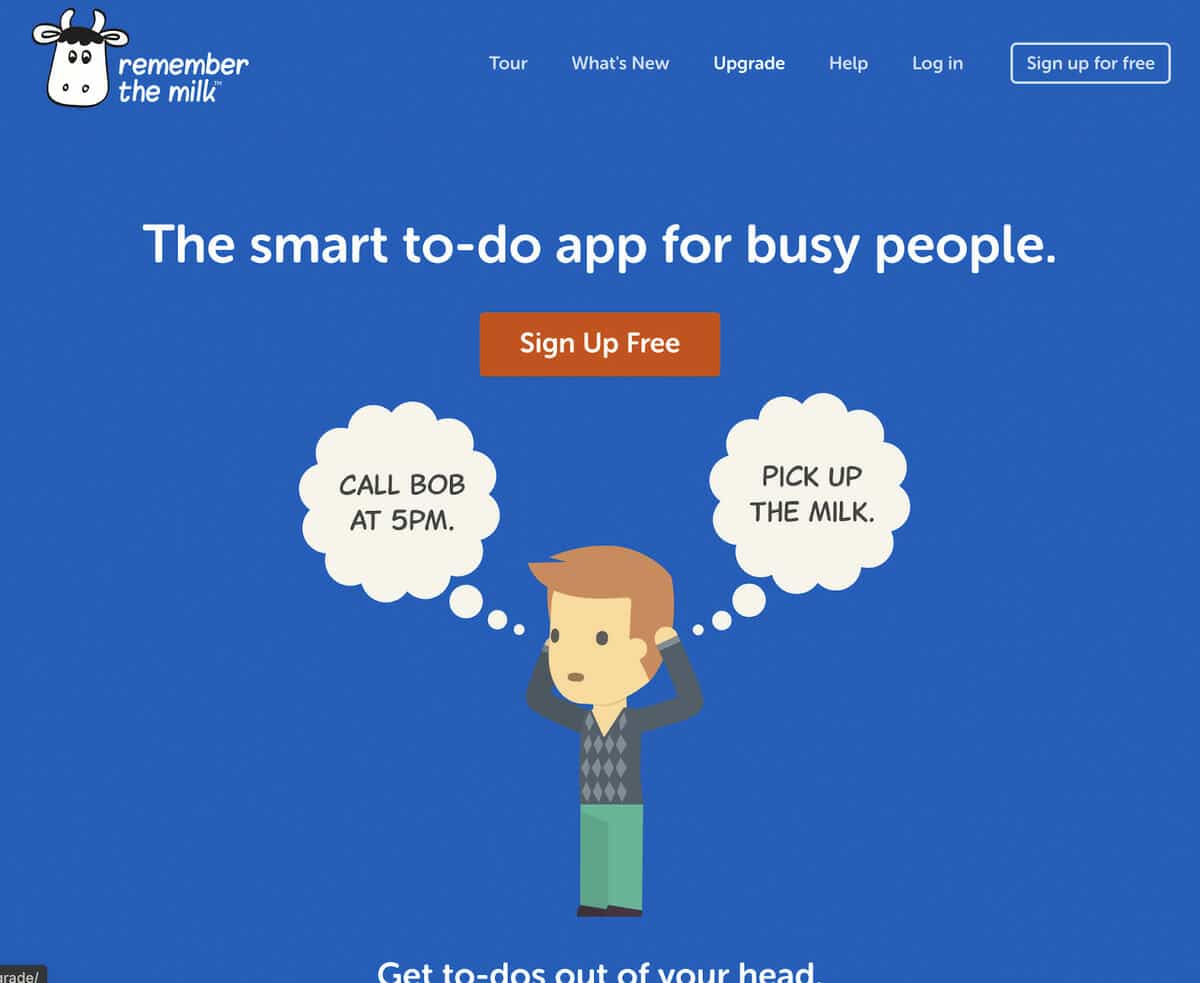 Remember The Milk advertises itself as the smart to-do app made especially for busy people. With this app, you can get your to-dos out of your head and let this well-designed app remember it all for you.
The team behind Remember The Milk designed the app to help people struggling to stay on track and manage everything they have to do — whether for home or work. Remember The Milk is available on many different platforms, so you can log in and sync to see all your updates in real-time. This app also has several integrations available to add it into your current workflow more efficiently.
Remember The Milk has reminders to help keep you on track. You can get notifications and reminders through SMS, instant messaging, e-mail, Twitter, and mobile apps.
You can sign up for a free account, but if you'd like to upgrade for more features, this app costs $39.99 per year.
Remember The Milk is available on mobile devices through Android, Blackberry 10, and iOS. Tablet users can download this app from iOS, Android, and Amazon Apps. You can also use Remember The Milk on your Apple Watch. If you prefer to use the desktop app, you can download Remember The Milk on Windows, Linux, and macOS.
Focus Keepers
All the time scheduling in the world won't help you stay on track if you can't quite stay focused on your tasks. If you're constantly getting distracted, you might end up spending more time on tasks than you intended. Distraction can lead to delays that might snowball into a lot of stress later on.
Forest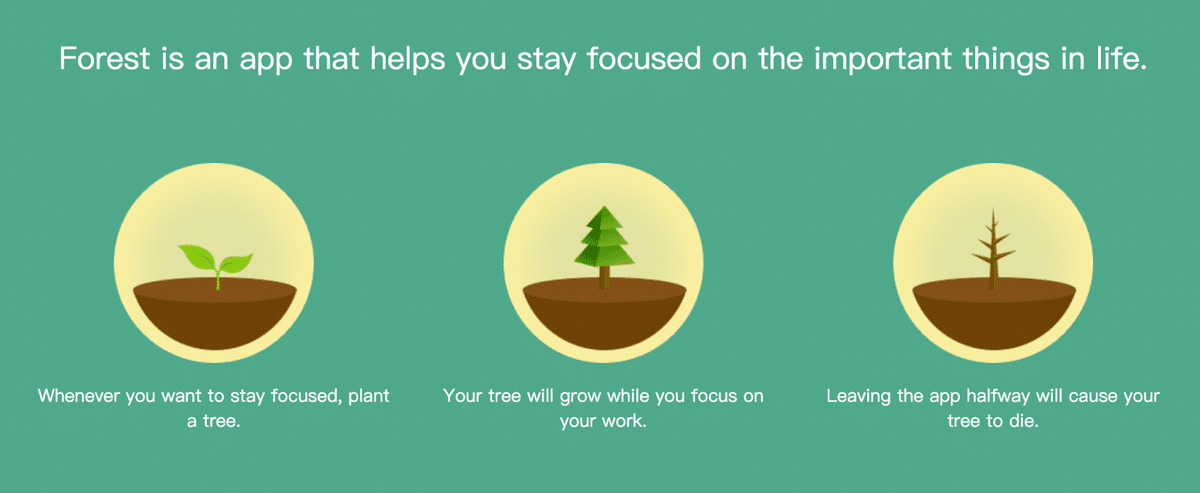 Forest is a time management app that claims to help you get focused and stay focused on the things that matter. It functions much like a Pomodoro timer, where you can stay focused working for a period of 10 to 120 minutes. When you start your focused time, you start planting a tree. At the end of your focused time, your tree will bloom. If you get distracted, the tree will die.
As you continue planting trees, you grow your forest. There are achievements you can unlock to help gamify the experience. On top of that, Forest also plants real trees when users spend their virtual coins (that you can earn through the app).
You can view the previous trees you've planted per day, week, month, and year. As you earn more coins (or purchase them through microtransactions), you can unlock more types of trees to plant in your forest.
Forest is available on Android, iOS, and the desktop through browser extensions. There are free versions, but the paid versions are also incredibly affordable, at around $1.99.
Time Savers
Time management apps are great and all, but other tools can also help you save time and stay on track as you go through your daily task lists. Here are some apps and services that might help shave precious time off from your tasks.
1Password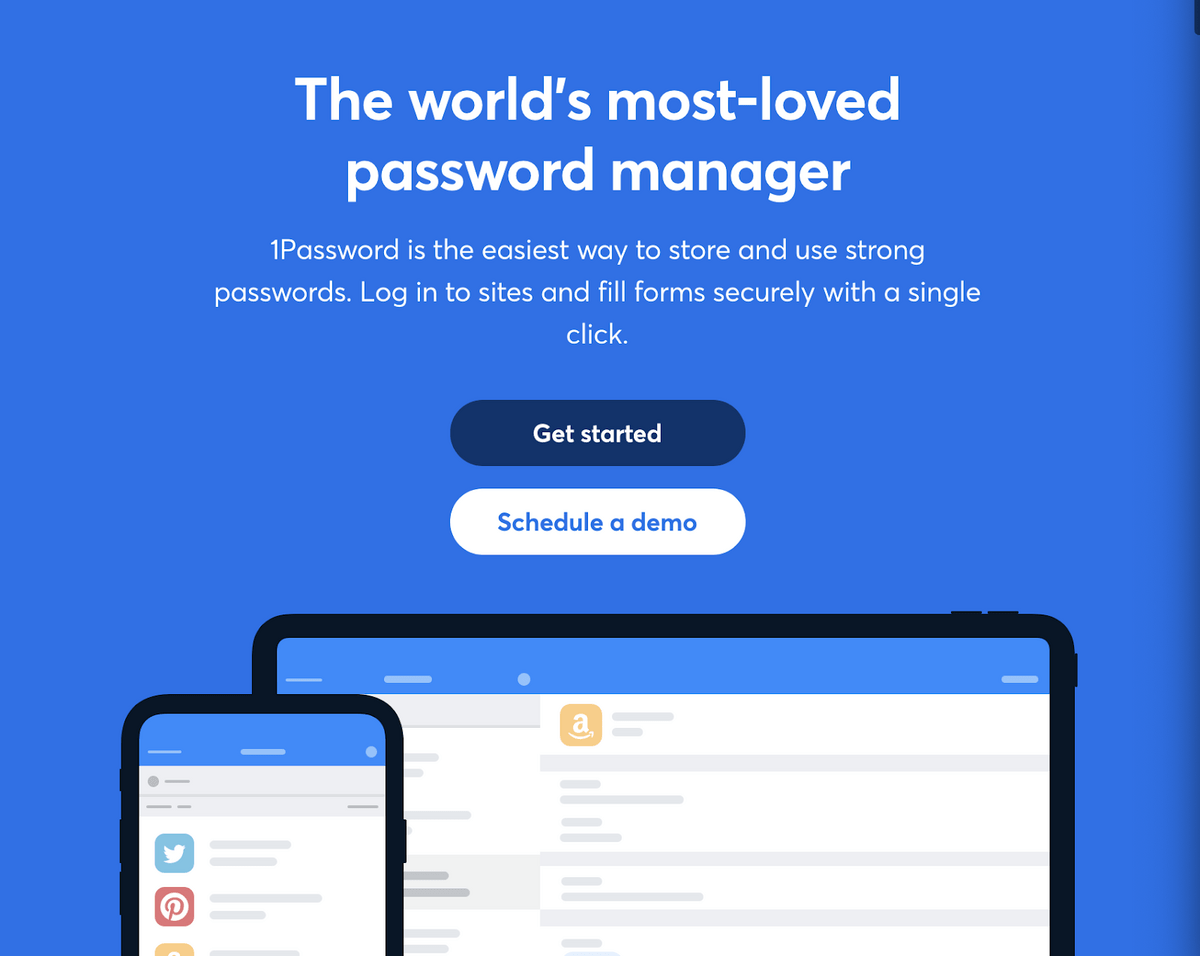 Nothing can slow you down or ruin your flow quite like forgetting your login information.
Today, cybersecurity is getting more complex, which means it's more important than ever to develop strong passwords that differ from each other. Remembering your login info wouldn't be such a big problem if not for the fact that these days, there are so many websites, apps, and services that require you to sign up. It's almost impossible to remember all your usernames and passwords daily, and it comes as no surprise that many struggle with this problem.
1Password is an app that helps you manage all your usernames and passwords from one place. It lets you store and use all of your strong passwords from one secure location — logging in becomes easy-breezy since all you need is a click.
This password manager is available on practically every platform. You can use the 1Password app on macOS, Windows, and Linux, and it's even available on ChromeOS if you have a Chromebook. If you would rather use this app on the browser, there are browser extensions for Google Chrome, Mozilla Firefox, Microsoft Edge, Brave Browser, and Safari. This app is also available on Android and iOS.
Use the Tools Available to You
Many people look for a great time organizer that might just help them balance their tasks, chores, and life more easily.
There are many time management apps out there, but other apps can also help you prioritize better, such as focus apps and task management apps.
Related Reading: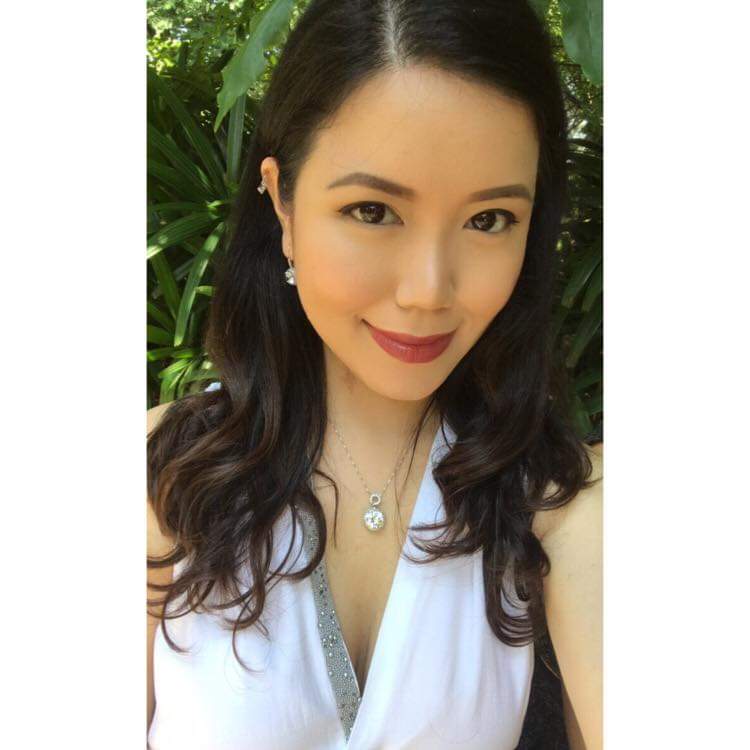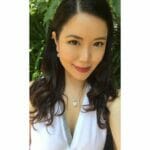 Chriselle has been a passionate writer for over 10 years, but she's a geek at heart. When she isn't busy writing, she spends her time streaming video games and learning new skills.