With over 2 billion active users on Instagram, the first step in defining your online presence is choosing a cool username.
How do you decide on the best savage usernames for Instagram? Well, there are a few ways to do it. The easiest is to visit one of the many name-generators, but most won't do a good job. This is because they are too generic and often lack creativity. That's why we collected hundreds of savage usernames for boys and girls that will inspire you 100%!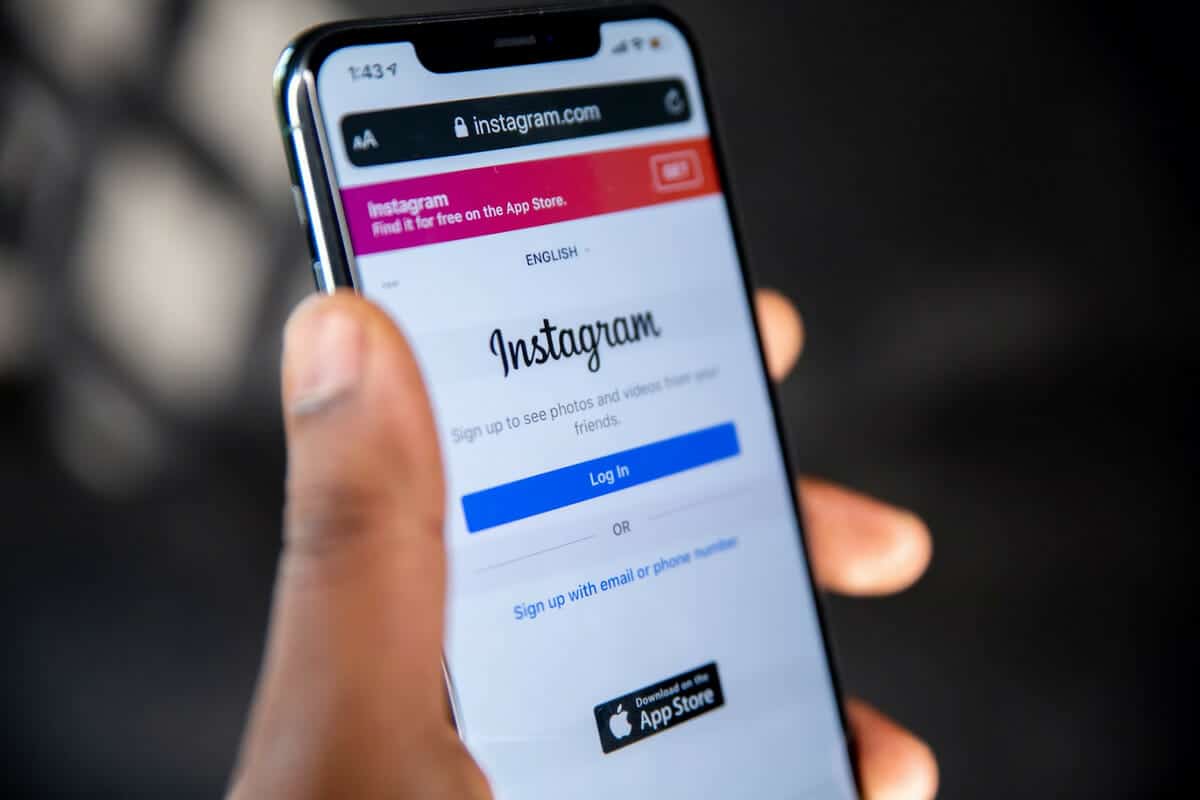 In this article, we will show you cool Insta usernames and explain how to pick a savage username for your profile. Let's dive into it!
100 Popular Savage Usernames for Instagram
If you need some additional inspo to come up with your own savage username for Instagram, we got your back. Here is a list of 100 popular Insta usernames that will grab everyone's attention on social media:
VortexVibes
LunaGlow
EpicNinja
StarDustDreamer
NeonSoul
ShadowStrike
CosmicJourney
NovaWarrior
ThunderBoltz
TheRealChill
MysticWhisper
FireflyFever
PixelPirate
AeroBlade
ElectroWave
MoonlightMelody
AuroraBorealis
SerenitySeeker
WanderlustWish
DigitalZen
NightHawk
DreamCatcher
InfiniteSerenade
ZenithZephyr
ElectricEcho
CelestialChaos
SilverPhantom
EnigmaMaster
NeonEnchantress
MidnightMarauder
PixelPerfect
StormBreaker
IgnitePassion
ShimmeringSoul
VelvetVanity
MysticMuse
NovaNocturne
ElectricEuphoria
TwilightTrance
DreamWeaver
StarryEyed
CosmicEssence
ShadowSorcerer
EnigmaticEmber
NeonWhisper
WhirlwindWonder
EtherealElixir
MysticalMelody
ElectraLuxe
LuminousLegacy
StellarCharm
RadiantReverie
EnchantedAlchemy
QuantumQuest
SparkleScribe
WhisperingWitch
NeonNebula
AstralAdventurer
MoonlitMajesty
NebulaKnight
StardustStrider
MysticMaven
SereneShadow
LavaLust
CelestialSpark
MidnightMirage
PixelPerformer
StormSorceress
EternalEmber
NeonNightingale
EnigmaEclipse
CosmicCraze
ShadowScribe
EtherEssence
DreamDancer
StarStruckSoul
ShimmeringShade
EnchantedElixir
MysticalMuse
ElectricLuxe
LuminousLegend
StellarSpell
RadiantRhapsody
EnigmaticExplorer
SparkleSeeker
WhisperingWarlock
NebulaNomad
AstralAria
MoonlightMagician
StardustSleuth
MysticMystique
SereneSorcerer
LavaLuxury
CelestialChalice
MidnightMystic
PixelProphet
StormStalker
EternalEmbrace
NeonNavigator
EnigmaEnchant
Savage Usernames for Instagram for Boys and Men
If you're trying to choose a savage username for your Instagram account, the first step is deciding what kind of online reputation you hope to build. Is it a strong, macho appearance? Will you share information about your hobbies (like cars or fashion)? Maybe you're developing a brand around fitness and healthy living.
Before you choose a savage IG username, make a list of interests you're planning on presenting on your profile, then base your name on it. This will make it easier for people to connect your name with your content.
AlphaStrike
MaverickMan
RuggedRider
ThunderBlaze
SteelGaze
BlazeRunner
ZenMaster
PhoenixKnight
WolfWhisperer
IronFist
CaptainChaos
AceVenturer
DynamicDude
TechGuru
LegendSlayer
AeroMax
RockStar
ShadowSpartan
FireStorm
PixelPilot
SereneSavage
EliteEnforcer
LightningBolt
KingCobra
CosmicCrafter
NovaStrider
IronHeart
CyborgSensei
NeonNinja
TurboTiger
FearlessFrontier
IgniteInferno
RadiantRebel
MaverickMind
PhoenixFire
CaptainCourage
AlphaAdventurer
DynamicDynamo
TechTitan
LegendHunter
AeroAce
RockSolid
ShadowSlinger
FireFlare
PowerProdigy
SereneStorm
EliteEvolver
LightningStrike
KingKrypton
CosmicCreator
NovaNavigator
IronGrip
CyborgChampion
NeonNightmare
TurboThrasher
FearlessFury
IgniteInsight
RadiantRider
MaverickMagic
PhoenixPhantom
CaptainCommander
AlphaAvenger
DynamicDynamo
TechDude
LegendLion
AeroArrow
RockRacer
ShadowStalker
FireFury
PixelProdigy
SereneSamurai
EliteEagle
LightningLegend
KingKiller
CosmicChampion
NovaNavigator
IronImpact
CyborgCommando
NeonNemesis
TurboTitan
FearlessFighter
IgniteIllusion
RadiantRider
MaverickMaestro
PhoenixPhantom
CaptainCrusader
AlphaApex
DynamicDaredevil
TechGenius
LegendLeopard
AeroAce
RockRenegade
ShadowSorcerer
FireForce
PixelDanger
SereneSensei
EliteEnigma
LightningLancer
KingKhaos
CosmicCrusader
Savage Usernames for Instagram for Girls and Women
Girls and women also need to decide what image they want to build around their Instagram presence. Are you a girly girl or a tougher type? Do you plan to share quotes and educational info, or is your account more about selfies and brand awareness? Take a look at this list of savage Instagram usernames below:
RebelQueen
VenomVixen
FemmeFatale
SavageGoddess
ViciousAngel
QueenofChaos
DareDevilDiva
SlayQueen
FierceFemme
FemmeFatal
FearlessFlame
SavageSiren
WildHearted
RiotGrrrl
VengefulTigeress
VixenViper
FemmePhenom
SavageChic
RedFury
DeadlyDiva
UntamedDolly
RebelRage
WickedWarrior
SavageEmpress
IceFlame
ViciousVirtuoso
RiotousRebel
UnapologeticQueen
SirenSlayer
FemmeDeJour
RebelGlam
FeistyFeline
VengefulVanity
SavageSeductress
FieryFemme
WarriorPrincess
FerociousFlare
FearlessFeline
SassySiren
FierceFemmeFatale
RebelRenegade
PinkVengeance
FemmeForce
SavageQueen
WickedWhisperer
RiotousRuler
UntamedGoddess
PrincessVixen
FeralFemme
PrettyInPastels
PrincessPoppy
DarlingDreamer
CharmingCupcake
SweetSunflower
FloralFairy
SugarPlumSparkle
LovelyLavender
EnchantingEssence
RadiantRaspberry
ButterflyBabe
DarlingDelight
PetitePerfection
CandyHeart
FlirtyFlamingo
GlamorousGlow
PreciousPetal
ShimmeringSiren
WhimsicalWhimsy
BlossomBelle
DelicateDarling
AngelicAurora
SparklingSorceress
PrettyInPrints
PrincessPosh
DarlingDimples
CharmingChiffon
SweetieSunshine
FloralFragrance
SugarPlumSwirl
LovelyLily
EnchantingEnigma
RadiantRuby
ButterflyBliss
DarlingDarling
PetitePassion
CandyKisses
FlirtyFashionista
GlamorousGlow
PreciousPrincess
ShimmeringSilhouette
WhimsicalWonder
BlossomBaby
DelicateDesire
AngelicAmethyst
SparklingSapphire
PrettyInPearls
PrincessPizzazz
DarlingDuchess
CharmingChic
SweetieSparkle
Related article: How to Create a Poll on Facebook
Baddie Savage Names for Instagram
Baddies on Instagram choose to post content where they appear attractive but with an unconventional twist. To stand out even more, consider these baddie-savage names for your Instagram account.
RenegadeRebel
VixenVengeance
FierceFatale
SlayingSavage
RebelRioter
ViciousEnigma
TemptingVigour
FemmeFrenzy
WickedRebella
SavageSeductress
DaringDiva
VengefulValkyrie
FierceAnaconda
UntamedVixen
VixenDame
QueenBabe
RebelGlamour
TemptressTemptation
FearlessFemme
GoldenRenegade
SassySweet
FemmeFury
GracefulVixen
FierceFire
WickedWarrior
DaringDuchess
SlayingSiren
PinkVortex
VenomousVanity
UntamedFuryaa
RebelRampage
TemptingTemptress
RiotousDiva
FemmeForce
FierceStyle
SavageBbaddie
BoldBaddie
RebelGlam
FearlessFemme
VengefulVixen
SassySorceress
DaringDiva
WickedWhisperess
VixenVortex
FierceQueen
UntamedBabe
BabySiren
FemmeBomb
RiotousRenegade
RebelRioter
BoldBabe
ViciousVixy
TemptingTigress
FierceFigure
VengefulValkyrie
DaringDuchess
SavageSeductress
RebelGlamour
FearlessChick
SassySiren
UntamedSweetie
VixenDuchess
FemmeFeline
RiotousStorm
WickedFlama
RenegadeFuryal
ViciousVixen
FierceInPink
SlayingSavage
TemptingTemptress
RebelRampage
VengefulLola
FemmeForce
DaringDiva
SavageGurl
BoldBae
RiotousWitch
FierceFlare
UntamedRavenna
DarkSorceress
PartyVortex
FearlessDuchess
ThunderessWhisper
RebelGlamour
IceFemme
PurpleRebel
ViciousVamp
SlayingQueen
DaringDuchess
FierceFlame
VengefulVixen
UntamedVixen
MainBabe
RiotousBaby
WickedWarrior
AngryFemme
ProudSorceress
QueenFury
VixenQueen
SavageSeductress
How to Pick a Popular Savage Instagram Username
Now that you have seen hundreds of savage nicknames for Instagram, now is a good time to go through some tips on making sure you pick a cool Insta username.
Check Instagram Name Guidelines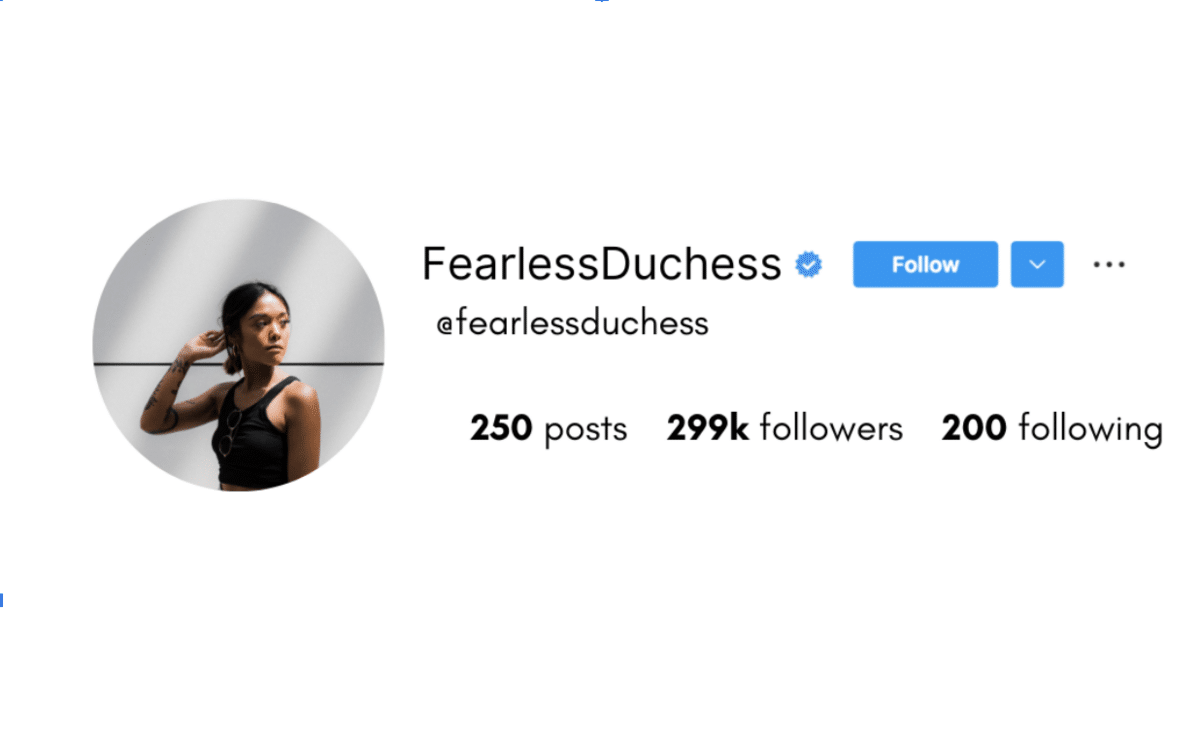 Before picking a cool username for your Instagram account, check Instagram's name guidelines to make sure you're in compliance with the platform's rules:
Your username must be between 3 and 21 characters
You can only use letters, numbers, and periods in your Instagram username
You can change your Instagram username every 7 days
Your Instagram username must be unique
Your Savage IG Username Should Be Relatable
As mentioned above, before you come up with a username, decide what type of content you want to post. For example, if you plan to work with make-up, your Instagram username should reflect that. Here are a few examples:
GlamByDesign
BeautyFusion
MakeupMaven
FlawlessFaces
CosmeticsCorner
3. Keep Your Savage Insta Username Simple
Adding too many symbols and words to your username can be complicated for Instagram users, resulting in fewer follows. Keep your choices simple and memorable:
LuxVibe
DuskSnap
ZestFlix
BlushFizz
SolsticeGlow
4. Keep Your Long-Term Plans in Mind
When you think about savage usernames, remember your long-term goals on social media. Are you planning to stream your content on YouTube at some point? Is your goal to eventually create a podcast? Your username should work in all cases — and across different platforms — if you plan to expand your social media empire.
5. Avoid Username Generators
While using a name generator seems easy, it might not be the best idea if you're looking for a unique savage username for Instagram. A name generator might give you some ideas, but if you really want to create an online brand, make sure it has a personal touch. After all, your username should reflect who you are and what you create.
The Bottom Line
There you have it! We hope one of these 400+ savage usernames for Instagram can help you start attracting more attention (and followers) on this popular social media platform! If you need a push in the right direction, check out these expert Instagram marketing courses on Udemy!
Related: