From checking your voicemail to checking traffic in your area, iPhone codes are a great way to simplify time-consuming tasks. Not only do we provide a list of the most useful iPhone keypad codes, but our guide also shows you how to use them like a pro!
What Are iPhone Codes?
iPhone hidden codes are numeric combinations that perform several actions on your device — with minimal effort. Think of them like a numerical version of shortcuts. The technical term for them is an Unstructured Supplementary Service Data (USSD) code.
Apple developed each to make navigation easier, removing the hassle of making changes in the Settings app. Despite the benefits of using iPhone codes, there are a limited number of applications.
Some of the actions you can perform include:
Testing for emergency alerts
Forwarding calls
Checking your device's voicemail
Related: How to Find a Wi-Fi Password on Your iPhone.
How To Use iPhone Hidden Codes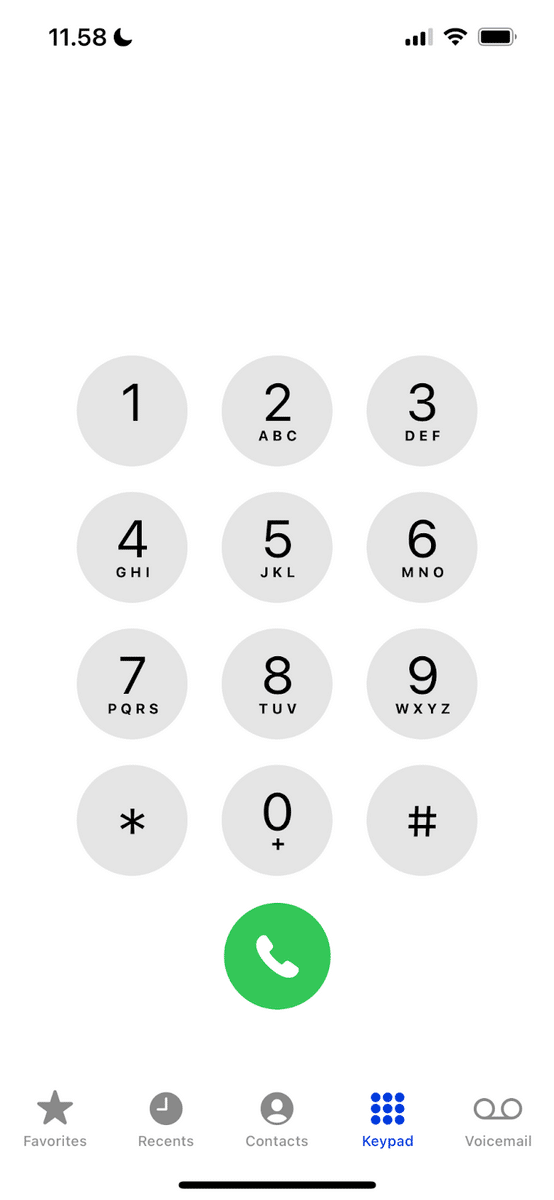 Once you've decided which iPhone codes you want to use, entering them on your device is straightforward:
Open the Phone app.
Click on the Keypad tab (at the bottom of your screen).
Enter your preferred code.
iPhone Codes List for 2023
Now that you know the basics of iPhone hidden codes, let's look at some of the best options. Below, you'll find the top seven iPhone dialer codes.
1. iPhone Code to Hide Your Caller ID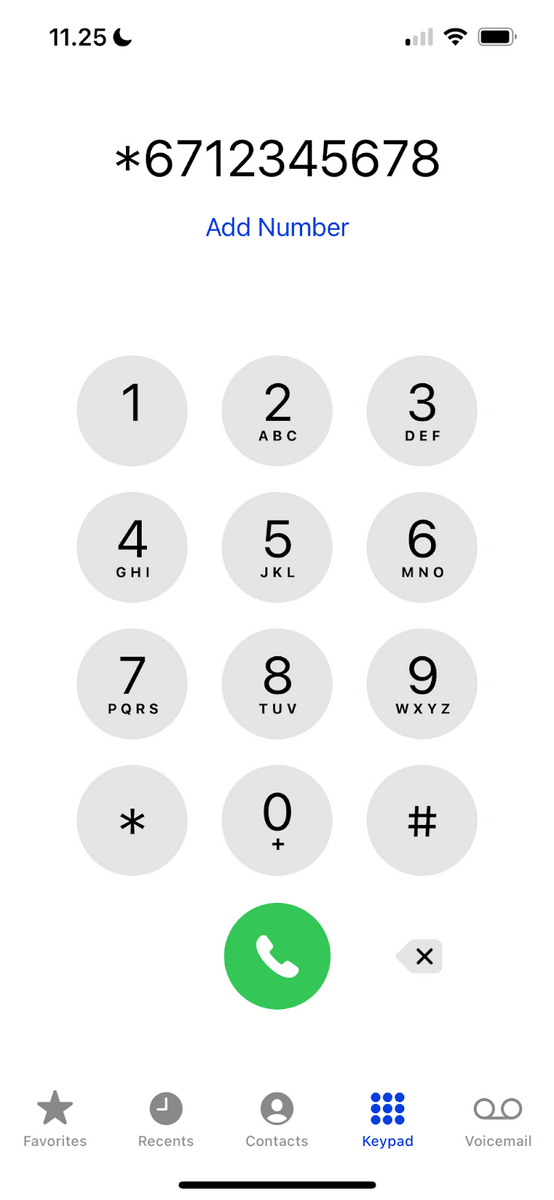 Hiding your caller ID can help you maintain anonymity when calling other numbers. This caller ID hack changes depending on where you live and varies from network to network.
AT&T Users
In the US, AT&T states that users can enter *67 plus the recipient's number (including the area code). Press the Call button once you've completed the step just mentioned.
To make your number visible again, you can enter *82 plus the recipient's number.
Verizon Users
Verizon users can enter *67 plus the recipient's number. However, to always hide your caller ID, you must use the My Verizon app or go to your account on the Verizon website. More details are listed under section 3 of the link at the start of this paragraph.
Different Network Providers
iPhone users with a different network provider can try #31# followed by their personal number. If that doesn't work, try *31# instead.
Related: How to Record a Call on Your iPhone.
2. iPhone Code to Check Your Voicemail
Did you know you can use an iPhone code to listen to your voicemail messages on another mobile device (including iPads with cellular plans and Android smartphones)?
On another phone or tablet, type your phone number and either * (AT&T) or # (Verizon).
Next, enter the passcode you've set for your voicemail.
Type another # or * (depending on your provider), and wait for your voicemail to play.
3. iPhone Code to Divert Your Calls
If you've got one phone for personal use and another for work, you can forward all of your calls to the same device. Type *21, followed by the device number you wish to divert calls to.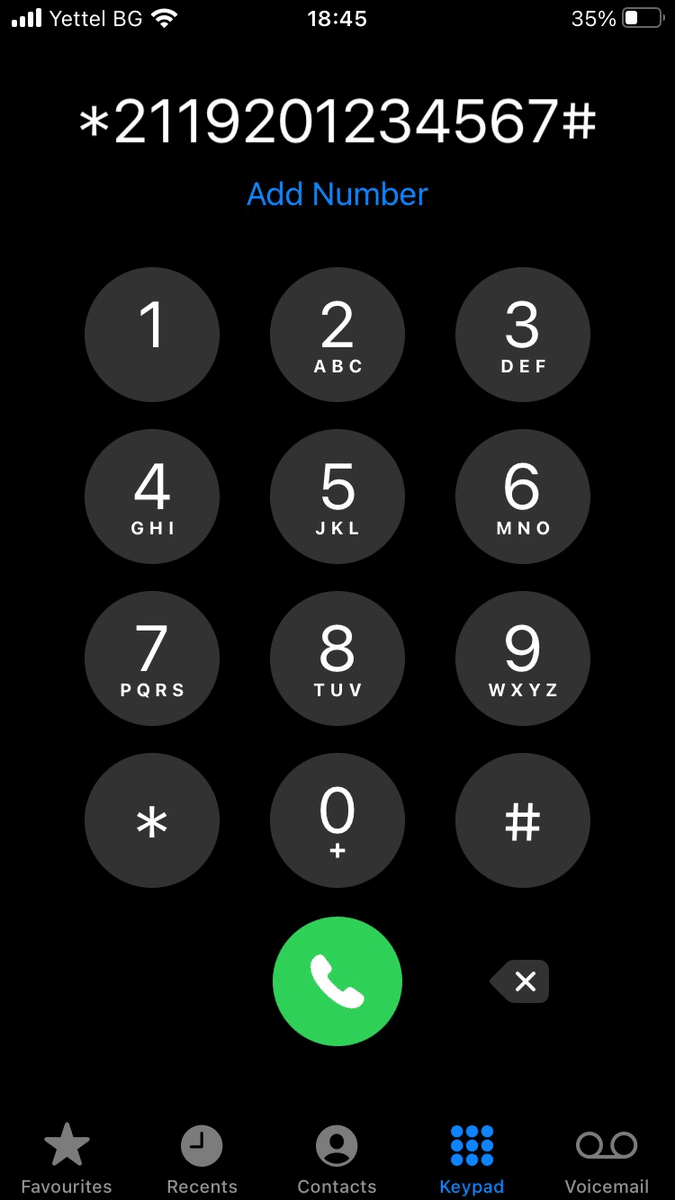 Tap # at the end of the phone number and hit the Call button. To reverse call diversions, call ##004#.
4. iPhone Code to Verify Call Forwarding Settings
To verify that you've chosen the right device to forward your calls, type *#21# and hit the Call icon. You'll then see a list of your current call-forwarding settings. The screen should look something like this: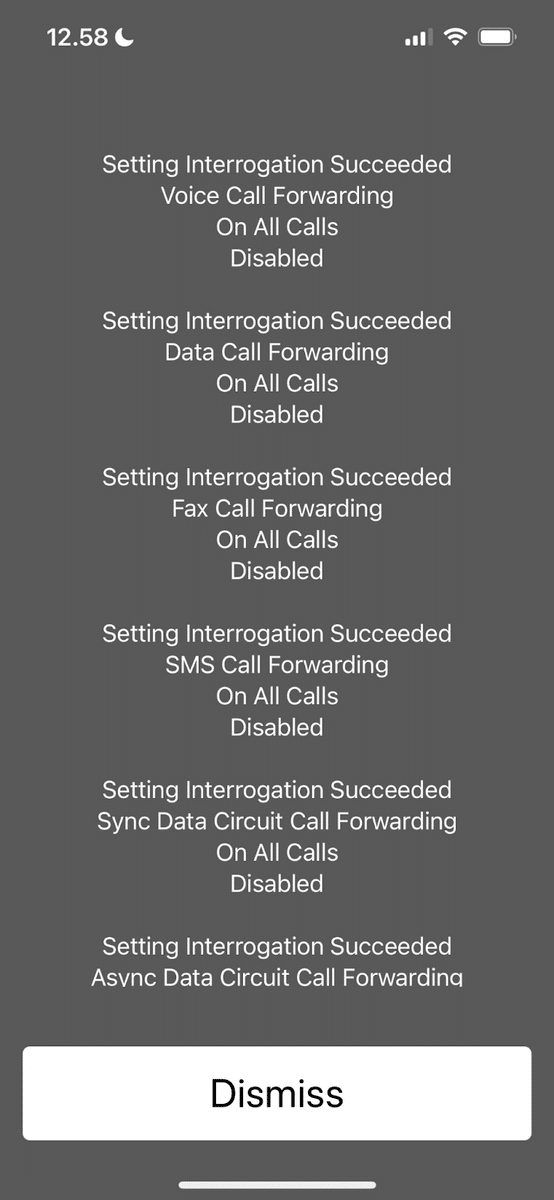 5. iPhone Code to Check Traffic in Your Local Area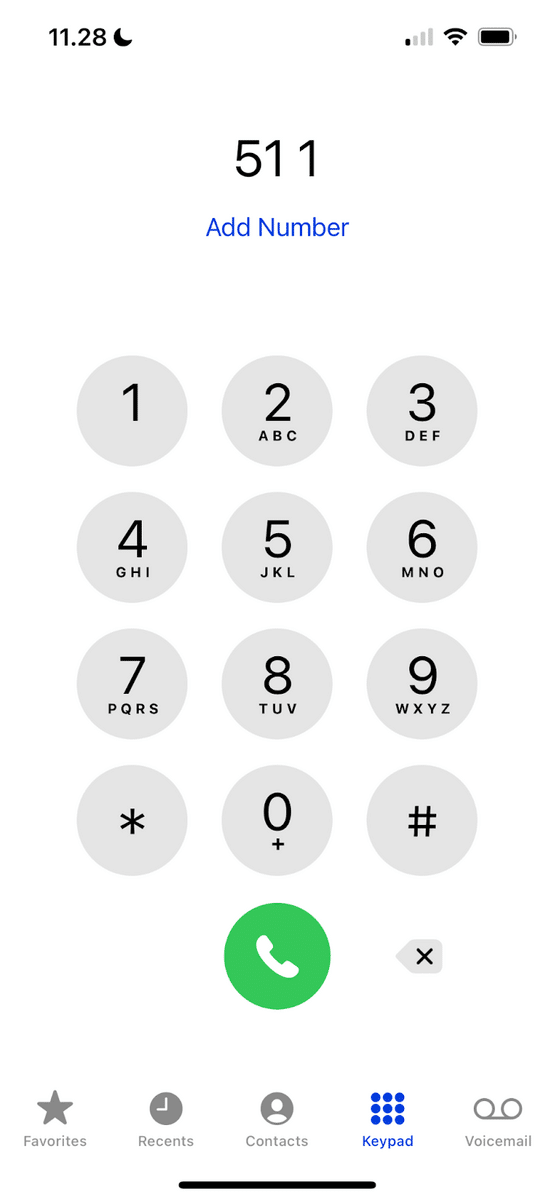 Tools like Google Maps and Apple Maps can help us plan our journeys quite effectively, and both of them often show live traffic statuses. Another efficient way to get quick traffic updates is by entering 511 and tapping the Call button.
The 511 code works in most US states except for the following:
Alabama
Alaska
Arkansas
Connecticut
Delaware
Michigan
Montana
North Dakota
Oklahoma
6. iPhone Code to Stop Outgoing Calls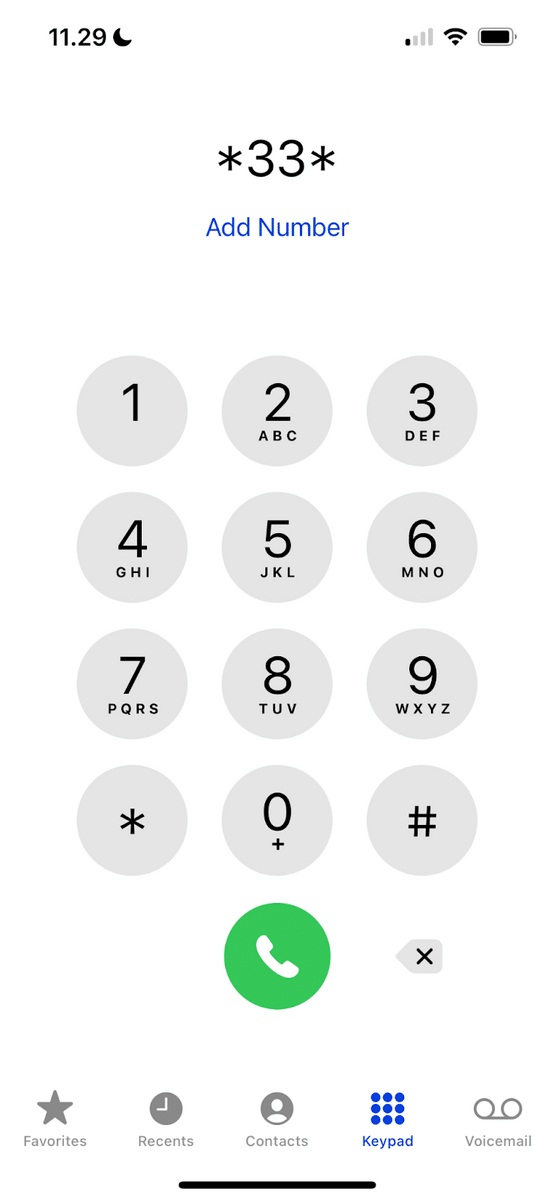 Whether you've used up all of your minutes or you've given someone else your iPhone to use, it's easy to stop outgoing calls with a simple iPhone code. This should work regardless of your network provider or location.
After entering *33*,  type a PIN on your device's keyboard. When you've finished, hit the # button and tap the Call icon.
Note: You can reverse this with the code #33*PIN number#, then hit the Call button.
7. iPhone Code to Enable Test Emergency Alerts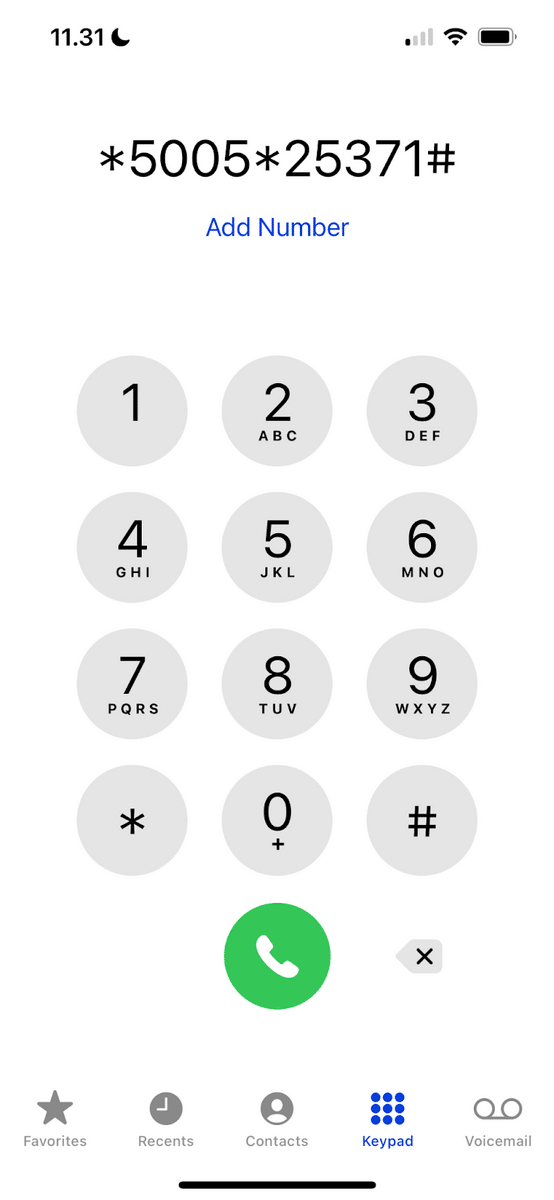 Hopefully, you're never caught in a serious emergency and won't need to use this feature on your iPhone. However, reacting quickly might be crucial — and you can do that by enabling test emergency alerts on your device beforehand.
Note: These codes will only work if your iPhone runs on iOS 15.3 or below. For devices running on a newer version of iOS, customize your emergency alert settings in "Settings" > "Notifications" > "Test Alerts."
How to Turn on Emergency Alerts
Type *5005*25371# on your device and hit the Call icon. After doing that, you'll hear a voice telling you that emergency alerts are enabled. If one appears on your screen, hit the OK button after reading the notification.
How to Turn off Emergency Alerts
You can turn alerts off by typing *5005*25370# and hitting Call.
Extra iPhone Short Codes
In addition to the seven iPhone codes we've outlined, you can try plenty of others. Some will only work in specific regions, but feel free to try the following:
*#06#: Show your iPhone's International Mobile Equipment Identity (IMEI), which you can use to track your device if someone else steals it.
*3001#12345#*: Enables Field Testing Mode, which allows you to run various tests and check information related to your mobile network.
*82 + recipient's number: Show the call recipient your caller ID.
#5005*7672#: Go to your iPhone's SMS Center.
*646#: One of the best-known iPhone codes, you can use this to see how many call minutes are left in your data allowance.
*43#: Enable Call Waiting on your iPhone.
#43#: Disable Call Waiting on your iPhone.
*225#: Check out your account balance if you have a paid balance. *777# might also work if the former doesn't.
*3370#: Improve the voice quality for calls on your iPhone.
*#30#: Block an unwanted number from calling you.
Related: How to Enable Pop-Ups on Your iPhone.
Frequently Asked Questions
Are iPhone Secret Codes Dangerous?
It's perfectly legal to use these codes on your device. Apple designed the iPhone secret codes to make managing your device easier, so you shouldn't have anything to worry about.
Will All USSD Codes Work With My iPhone?
Not all Unstructured Supplementary Service Data (USSD) codes will work for your iPhone. Even if some are available in the US, you might not have access to these codes with your mobile network. Try experimenting to discover which ones work and which ones don't.
Which iPhones Can Use Secret Codes?
Most iPhones (including the older models) can use secret codes. Some codes will only work on older iPhones, as many were designed for the early days of iOS when functionalities were more basic.
Wrapping Up
From checking your mobile account balance to blocking users from calling you, iPhone codes are a great method for performing numerous functions on your device. You can even use them to stop outgoing calls if you've let someone else perform tasks on your phone! Why not try these out and see which ones work best for you?
If you're always looking to learn more, check out Blinkist! This curated, book-summarizing subscription service gets you the information in bite-sized pieces — perfect for gym trips and commutes!
Related: