Given the small footprint of the Apple Watch, it's very easy to be misplaced. One convenient solution you can try to locate your watch is the "Play Sound" feature on either the "Find My" app or iCloud's "Find Devices." This is also called pinging.
To do this, simply launch the "Find My" app, then tap the name of your Apple Watch from your list of devices. Next, tap on the Watch icon on the map that appears, then choose "Play Sound" from the menu that gets displayed.
In this article, we'll teach you how to ping an Apple Watch using multiple methods, as well as some fixes to issues that make you unable to ping your device. We'll also talk about pinging your iPhone from your Apple Watch.
How to Ping Apple Watch Using the Find My App
The "Find My" app is a piece of software that helps locate your Apple Devices and comes pre-installed on the latest iPhone models today. You can access it not only on your iPhone but also on your iPad and Apple Watch.
Before using this software, make sure that your Apple Watch is connected to a Wi-Fi network or cellular data. Otherwise, this feature wouldn't work for you.
Here's a quick and easy guide on how to ping your Apple Watch through the "Find My" App.
Open the "Find My" app on your device.
Sign into your iCloud account (in case you haven't yet).
Next, tap on your Apple Watch from the device list. Upon tapping, your Apple Watch's location will be displayed on the map (provided that it's connected to the Internet and within range of your iPhone), along with the other Apple devices you possess.
Tap "Play Sound" from the options at the bottom of the screen.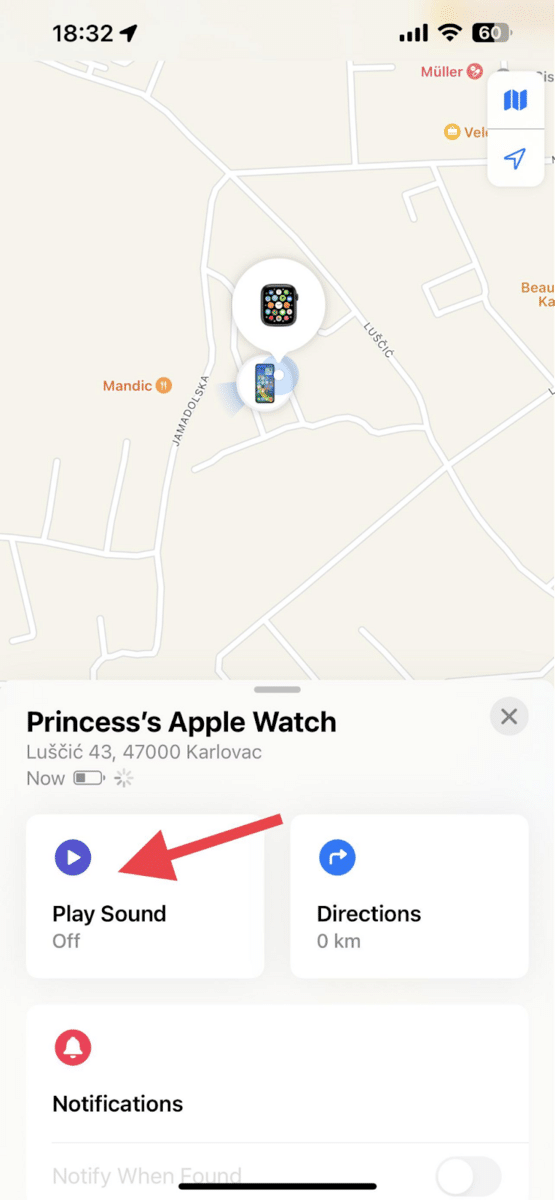 Upon clicking, a continuous loud beeping sound will automatically play on your Apple Watch, even in silent mode. Its sound increases in volume over time while it flashes its green LED light, which can help you easily locate it if it's nearby.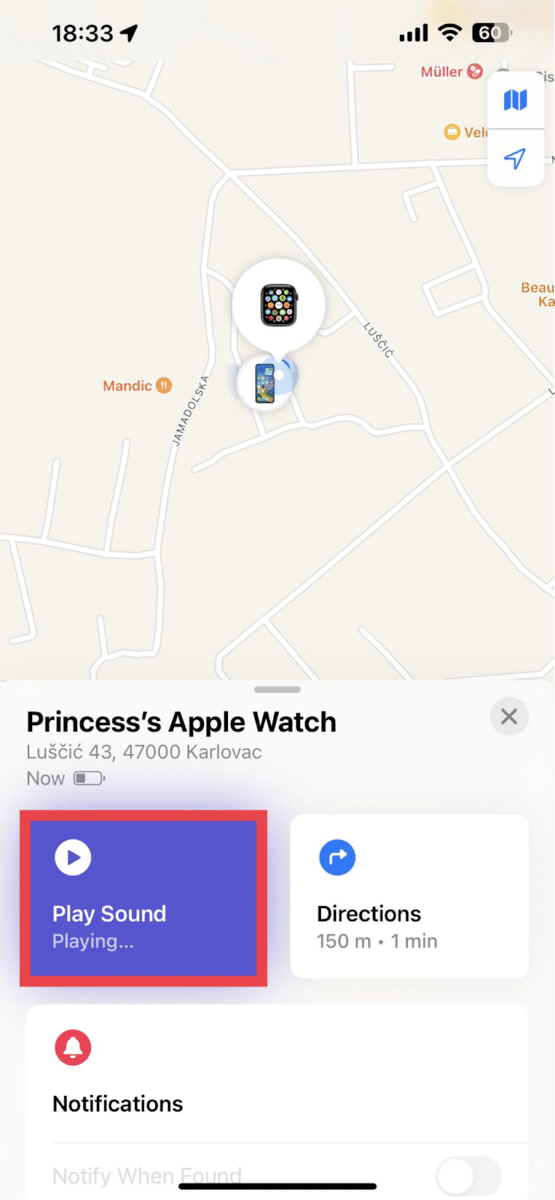 After locating and retrieving your Apple Watch, tap the "Dismiss" button to stop the sound.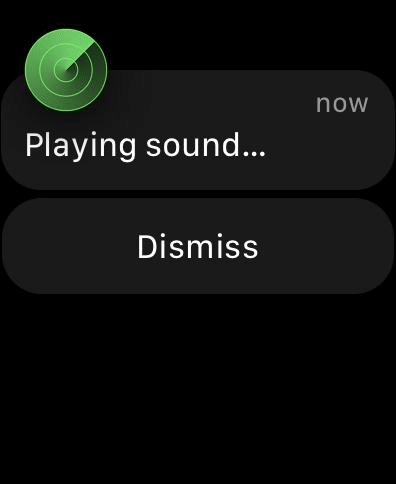 How to Ping Your Apple Watch Using Find Devices on iCloud
You can also use the "Find Devices" feature on the iCloud website to locate and ping your Apple Watch. This would be handy in cases where you're away from your iPhone. Since iCloud is a web-based service, you can access it on any device.
To ping an Apple Watch using iCloud, simply follow the steps below.
On your browser, head over to http://www.icloud.com/find/.
Sign in with your Apple ID and password.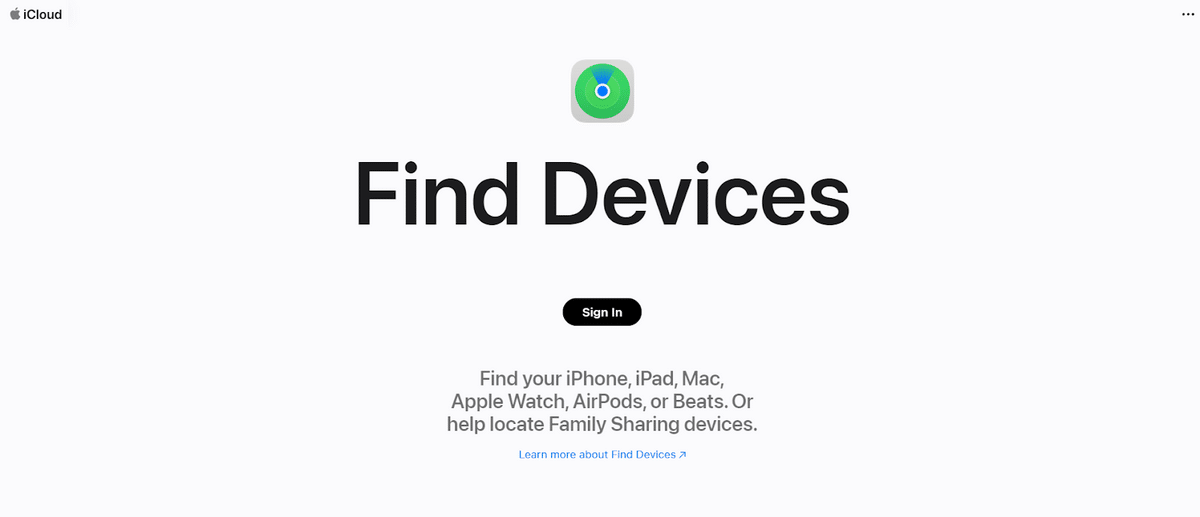 Once you're signed in, click "All Devices" on top of the screen and select your Apple Watch from the list of devices.


If your Apple Watch is online and within range, you can also see its location on the map.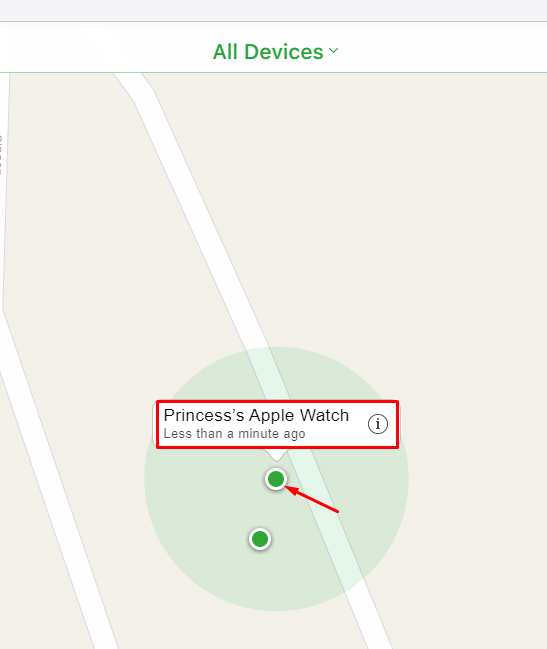 Click on the "Play Sound" button to ping your Apple Watch.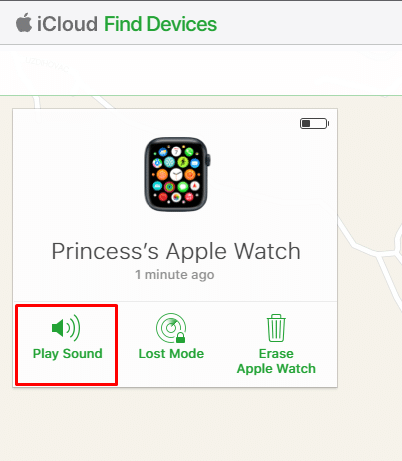 Once you find your Apple Watch, tap the "Dismiss" button to stop the sound.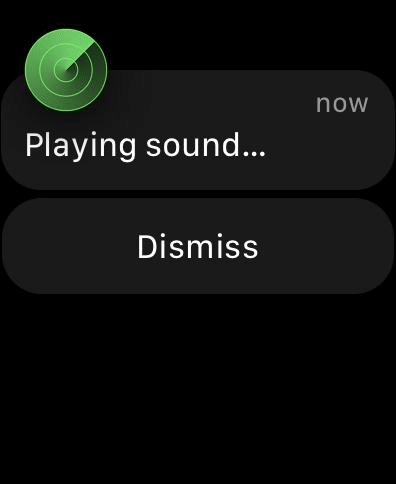 What to Do When You Can't Ping Apple Watch
When the ping feature doesn't work for your Apple Watch, it's most likely due to a dead battery, connection issues, and similar scenarios. While the issue can vary from case to case, here are a few common fixes you can try.
1. Update Your iOS and watchOS
One of the best ways to solve any issues on either your iPhone or Apple Watch is to update their operating systems. This installs new security patches and bug fixes and might even contain upgrades to their existing features. So there's a good chance that the hidden issues affecting your iOS and watchOS pairing would be resolved too.
To update your Apple Watch, simply head over to Watch app > General > Software Update. Meanwhile, you can go to the Settings app > General > Software update to update your iPhone.
2. Check the Status of the Find My Network
While this rarely happens, there's also a chance for the "Find My" feature to be unavailable throughout the whole Apple system. For instance, their server might be down or have encountered other issues that made it dysfunctional.
To check the status of the "Find My" service, simply head over to Apple's System Status page.
3. Ensure Your iPhone and Apple Watch Are Paired
If you didn't pair your Apple Watch and iPhone successfully, one wouldn't be able to ping the other. To check whether they're linked, simply launch the "Find My" app on your iPhone and find the name of your watch in the list of devices. Keep in mind that you also have to sign into the same iCloud account on both devices to enable the ping feature.
4. Ensure Good Network Connection
As mentioned, the ping feature on Apple Watch would only work when connected to the Internet. Therefore, you can't utilize this service if your connection is currently down. The sound would resume playing the moment your Apple Watch gets back to the network.
How to Ping an iPhone from Apple Watch
You can also ping your iPhone from your Apple Watch. Since you're likely wearing your watch all the time, this would be a convenient solution for finding your misplaced mobile device. However, for this method to work, your iPhone should be within the proximity of your watch's Bluetooth range.
Here's how to do it.
Swipe up from the bottom of your Apple Watch screen to access the "Control Center."
Tap on the "Ping iPhone" icon on the top right side of the screen. It should look like an iPhone emitting sound waves.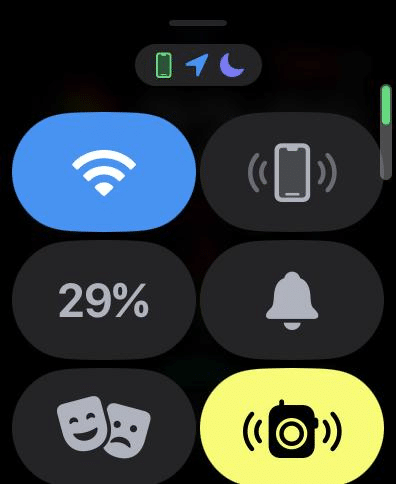 Your iPhone will then emit a loud ping sound (even louder than the Apple Watch) and flash its LED light, which can help you find it easier if it's nearby.
Frequently Asked Questions
How Loud Is Find My iPhone Sound?
The alarm played by the Find My iPhone feature is loud enough to bypass any hindrance that would muffle its sound. It continues until you successfully locate your device and turn it off manually.
Can I Ping Someone Else's Apple Watch?
Yes, you can. However, this only works when you have set up a Family Sharing group together with your family members. This feature allows you to not only locate your family's Apple Watch on a map but also ping it, erase its data, and activate Lost Mode for it. You can check out Apple's Share your location with your family guide to learn more about this.
What Sound Does Apple Watch Make When Lost?
Apple Watch produces a loud beeping or pinging sound when you click the "Play Sound" feature on the Find My app. This plays for up to two minutes, increasing in volume per repetition. It will stop once you turn the sound off manually on your Apple Watch by tapping the "Dismiss" button.
Can Apple Watch Play Sound When Dead?
No. This is because your Apple Watch won't have any power source when it's dead, so it can't receive the signals and commands that make it ping the sound. However, if it's powered off, you can choose to enable "Lost Mode" for your Apple Watch, wherein you can have the contact details displayed once it's turned on by someone else at a later time.
Final Thoughts
Misplacing your Apple Watch can cause a significant inconvenience. Therefore, knowing how to ping an Apple Watch will help you save time and effort spent retracing your steps or manually searching your surroundings for your lost device.
For more tips and tricks on boosting your productivity and work efficiency, check out our other helpful guides on Productivity Spot.
If you're looking for a new or to upgrade your Apple Watch, then check out the latest Apple Watch range here.
Related: