Closing your rings every day on your Apple Watch can be just the Dopamine push you need to stay healthy. But, sometimes, the goals are either too easy or too difficult to give that little rush of excitement.
Luckily, you can alter each of the health goals associated with the rings. Join us in the guide as we show you how to change goals on an Apple watch on the device itself or on your phone, as well as explain how and why you should care about the Apple ring fitness goals. Read on to learn more.
What Are the Three Rings on Apple Watch?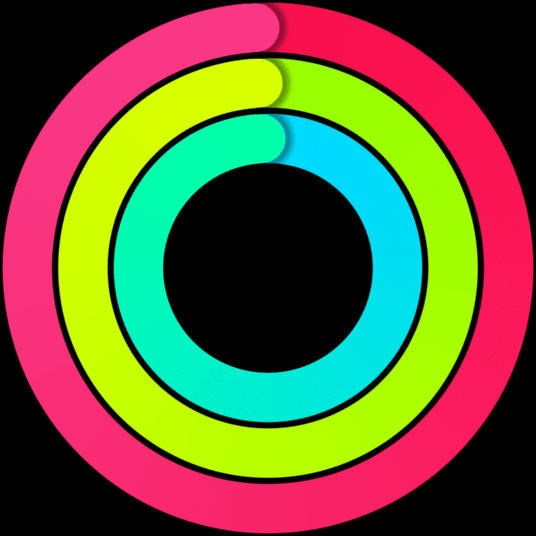 The Apple Watch has three iconic colorful rings that represent various fitness goals. The user can also change fitness goals on their Apple Watch to make sure they always have realistic goals. Let's take a look at what each ring means:
Move Goal Ring – The Move ring is the red ring on the outer part of your Apple Watch rings. Your Move ring displays the number of calories you expend each day while being active. As opposed to the calories you use for basic activity, active calories are used when climbing stairs, doing housework, walking, and exercising.
Exercise Goal Ring – The Exercise ring is the green, middle Apple Watch ring. The periods of activity above or equal to a quick stroll are tracked by the exercise ring. The standard Apple Watch Exercise ring goal is thirty minutes daily, typically involving some deliberate exercise. However, walking your dog or climbing a long flight of stairs could reduce the required time.
Stand Goal Ring – Your Stand ring is the blue inner Apple Watch ring. The Stand ring displays the number of hours you stood up for at least 1 minute throughout the day with the intention of moving throughout at least 12 distinct hours. Several top smartwatches and fitness-tracking applications suggest stretching your legs after inactivity. However, the Apple Watch monitors how much you stand during the day. If you don't specify differently, your Apple Watch will notify you whenever the hour is down to its final 10 minutes and you have not achieved one stand minute.
What Does Move Goal Measure?
Every move you make is recorded by the device. Every action you take contributes to your Move ring and consumes energy. Even preparing coffee or using the restroom counts.
Apple refers to the calories burned by moving around as Active energy. However, your body requires a certain amount of energy to stay alive. You burn calories while lounging on the couch or lying on your bed. This is also known as BMR or Basal Metabolic Rate. When you combine this with your Active energy, you get your Total energy which is the number of calories you burn daily.
Utilizing its built-in heart rate monitor and accelerometer, the Apple Watch calculates your Active Energy. You are given the calories that count towards your Move target each time it notices wrist movement and a quicker heartbeat.
Why Does the Move Goal Option Matter?
The majority of individuals link their diet with just calories. But calorie restriction is only one aspect of weight loss. An essential component is also burning calories. So it makes sense to establish a more difficult Move goal for yourself if you wish to lose weight.
The Move goal remains crucial even if you do not need to lose weight. Think of your goals as quantity and quality. The Move target is more like quantity, and the Exercise goal is the quality of your daily activity. Intensity matters, and according to Apple, is defined as any rapid activity that considerably increases your heart rate that qualifies as exercise. This level of body exertion has numerous positive health effects.
The CDC warns that long stretches of inactivity raise your chances of cancer, heart disease, and diabetes. Even if you exercise frequently and well, the overall quantity, determined by the Move target, is crucial.
So, choosing the correct Move goal is equally as important as choosing other goals, whether trying to lose weight or simply wanting to live a long and healthy life.
Related: How To Share Focus Status on iOS 
Stay Motivated by Earning Medals Using Streaks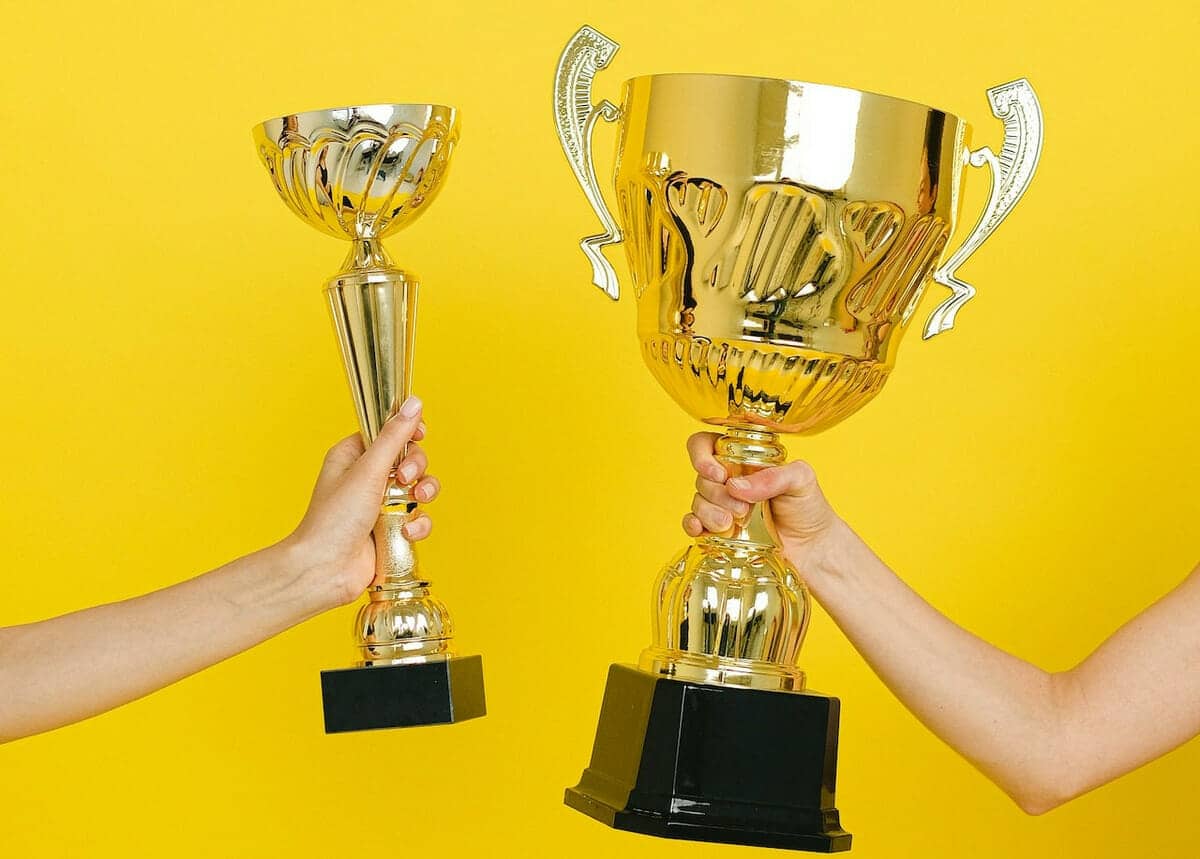 Check at the Awards page on the iPhone Activity application to notice that streaks are the focus there. You can get medals for the longest move streak and every perfect month in which you close your rings each day.
You will never be able to maintain a streak if you set your Move target too high. For instance, you might be more active during the work week but relax on the weekend. If you give yourself a difficult weekday goal, you're likely to ruin your streak on the weekend.
Setting your Move target to a lower number than average is a far better strategy. Create an achievable Move target for such days by looking for the days in your Activity application where you are least active. You are considerably less likely to end your streak in this way. Additionally, Apple offers Move Goal 200%, 300%, and 400% medals that you can aim for on days whenever your set goal becomes too easy.
Related: 8 Best MacBook Pro Alternatives To Consider in 2023
Buy an Apple Watch to Stay Fit
Don't have an Apple Watch yet? You can always get one on Amazon to start crushing your fitness and productivity goals.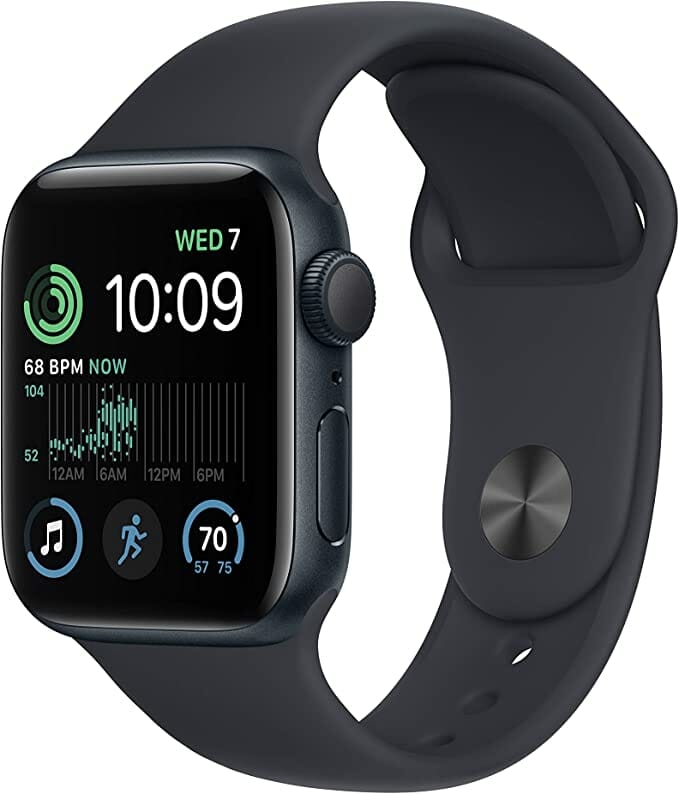 How to Change Move Goal on Apple Watch
Apple has also added a dedicated application that allows you to change goals on your Apple watch. Here is how to change fitness goals on an Apple watch:
On your Watch, open the Activity application.


Scroll down and click on the Change Goals option.


First, you will be asked to change the Move goal. This can be done by clicking on the plus or minus icons on the sides of your goal.


When you are done making the changes, click on the Next option.
Now, follow the same steps to make changes to your Exercise and Stand goals.
How to Change Goals on Fitness App on iPhone
Here is how to change the move goal on iPhone:
Open your Fitness application (you must have iOS 16 installed on your iPhone if you don't own an Apple Watch).
On the top right corner, click on your profile picture icon.


Now, click on the Change Goals option.


First, you will be asked to make changes to the Move goal. This can be done by clicking on the plus or minus icons on the sides of your goal.


If you do not want to change your goal, click the Change Move Goal option.
Similarly, make changes to the Exercise goal and your Stand goal.
How to Change Activity Notifications on Apple Watch
Apple Watch keeps track of your activity targets and notifies you when you achieve them. It also offers advice on how to accomplish your objectives, records you've broken, and other things. Although you may find these notifications useful, you can disable them by going to the Watch application on the iPhone.
On your iPhone, open the Watch application.
Click on the Notifications option.


Here, you will see a list of installed applications. Click on the Activity option. You can also mute the notifications of the applications you wish to mute.
To mute all the notifications, click on the Notifications Off option.

Wrapping Up
Now you know how to change goals on an Apple Watch, there's no excuse not to hit them as often as possible. Just make sure you find that perfect middle ground where it's difficult enough to be slightly challenging but not so much so that you just stop bothering. Check out some of our other iPhone guides in the related section below to get the most out of your iOS device.
Related: