With over 6 million businesses using Google Workspace, you can expect them to seek out professionals who know how to use relevant tools like Google Sheets and Forms. These two tools are handy for conducting market surveys and data analytics.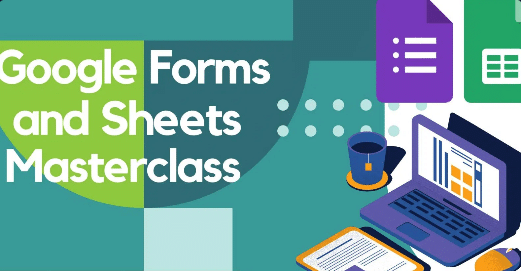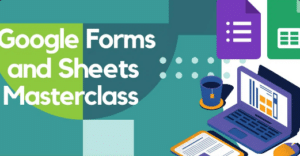 Acquiring skills in spreadsheets and forms doesn't only open employment opportunities, though. Mastering these two platforms also increases your productivity in general and allows you to collaborate seamlessly with others.
Here's everything you need to know about one of the best Google Forms and Sheets courses you can access in 2023.
| | |
| --- | --- |
| Course Title | Google Forms and Sheets Masterclass |
| Instructor | Yahya Zakir Sait |
| Difficulty | Beginner to advanced |
| Duration | Approximately 6 hours (4.5 hours of video material) |
| Cost | $99.00 |
Pros
Beginner-friendly
Integrates Docs, Sheets, Slides, and Forms
Abundant video lessons
Covers advanced functions, PivotTables, and basics in Query
Offers numerous hands-on applications
Cons
Not specialized for a specific industry
Lacks text material
No real-time support from the instructor

What Does the Google Forms and Sheets Course Offer?
This Google Forms and Sheets course covers basic to advanced topics divided into eight chapters. The instructor will begin by discussing essential information about Google Forms, followed by various topics on Google Sheets.
Google Forms Training
You will learn about the following lessons in the first four chapters of this Google masterclass:
An introduction to the course and its basic details
How to set up your Google account, which is a prerequisite to accessing Sheets and Forms
How to navigate the various features of Google Forms
Lessons on the different question types
Checking and monitoring form responses through the Google Forms dashboard
Linking a Google Form to an online spreadsheet
Creating quizzes in Google Forms
Customizing your form
Apart from the listed topics, this course will also guide you through using conditional logic in your form questions. These conditional features will make your online form more interactive by switching to particular sections based on a user's response.
On top of that, you will also learn how to install and leverage add-ons to gain better control over your form. Examples include form notifications and the auto-sending of emails to respondents.
In between these topics, you will create two projects to ensure you can apply what you've learned effectively. This Google Forms tutorial also gives you access to sample forms made on the platform.
Google Spreadsheets Tutorial
After completing the Google Forms topics, the following areas will be covered in the next phase of your learning:
Basic commands and navigation in Google Sheets
Monitoring form responses in Sheets via Mail Merge
Entering and importing data
Basic and conditional formatting
Sorting and filtering data
Beginner and advanced functions in Google Sheets
How to use Pivot Tables
Charts and graphs
Collaboration features in Google Sheets
How to protect sheets and ranges
Among the functions and formulas available on the platform, this Google Sheets tutorial particularly walks you through working with advanced options like:
VLOOKUP
HLOOKUP
INDEX/MATCH
SUMIF, SUMIFS, COUNTIF
SUM
AVERAGE
MIN/MAX
ROUNDUP/ROUNDDOWN
The course will give you plenty of practical experience to learn the different techniques, as you will create six hands-on projects. Meanwhile, everything you need to learn will be delivered through video, ensuring you stay on track.
Related: If you're interested in upskilling on using spreadsheets on Excel, Google, or Mac devices, then check out these online Udemy courses!
Who Is the Instructor?
The course instructor is Yahya Zakir Sait, a Microsoft and Google Certified Professional with over a decade of industry experience. He graduated from the Birla Institute of Technology, India's highly regarded learning institution.
During his professional career, Sait has helped thousands of spreadsheet users online. He has also conducted numerous sessions of online and in-person tutorials to share his skills in both Google Sheets and Forms.
Why Take This Course?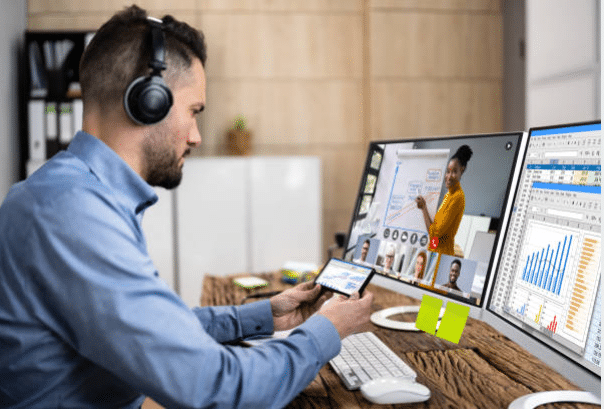 There's a straightforward answer: To upskill. By enrolling in a course that focuses on Google Forms and Sheets, you can gain various tips and tricks for:
Efficiently gathering data from large audiences
Cleaning and presenting your data effectively
Streamlining your online forms and spreadsheets
Processing and analyzing gathered data to develop insights
This way, you can perform your data-related work more efficiently and effectively. It also opens up new opportunities for you, given that most companies seek people with reliable spreadsheet skills. After all, spreadsheets are considered a staple of daily data analytics.
Aside from the professional aspect, taking this course can also help you in your daily life. By leveraging data, you can make more informed decisions. On top of that, you can also use spreadsheets for personal matters, such as managing your finances.
Related: 10 Google Sheets Tips that'll Help You Get Work Done Faster
Final Thoughts
Google Forms and Sheets are two essential platforms that most businesses leverage. Whether to survey the market or track their accounting aspects, companies will actively seek individuals with proficient skills to use them. And that person could be you.
If you're eager to learn, this Google Forms and Sheets Masterclass would be one of the best places to start.
Related: