There is no disputing that Microsoft Excel is currently the king of spreadsheet programs. Excel has been sitting at the top for decades now, with few spreadsheet apps coming close to becoming as popular. And it's for a good reason—for decades, Excel has offered the best, most convenient, and most feature-rich spreadsheet solutions. As a result, industries, businesses, and individuals worldwide have adopted it as their program of choice, and many continue to use it.
Unfortunately, Excel suffers from one issue: it's far too expensive for most, with lifetime licenses costing upwards of $100 for the entire Microsoft Office suite and Microsoft 365 subscriptions starting at over $60 a year.
Suppose you need to work with spreadsheets but don't want to pay for the privilege. In that case, you can try a free spreadsheet software program like Google Sheets, LibreOffice, OpenOffice, and even Microsoft Excel Online, all of which allow you to create spreadsheets without spending a dime.
Read on to find out more about the best spreadsheet software available today.
The Best Free Spreadsheet Software in 2023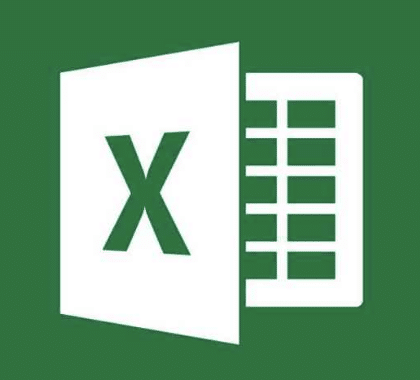 Platforms: Online web use only; works on compatible browsers with an internet connection
Where to Download: You can use Microsoft Excel Online at this link. It also allows you to use Microsoft Word and Powerpoint for free, but it requires an internet connection and a Microsoft account!
Key Features:
Offers a familiar but vastly simplified user interface compared to the desktop version of Excel
Has all the basic features of Excel, including formulas
Navigation is different, so you'll need to dig around to find formulas
Limited functions compared to the desktop version
Allows you to upload and edit worksheets from your computer (then download them again)
Saves work automatically to your Microsoft OneDrive account
With Microsoft Excel being the undisputed king of spreadsheet programs, it only makes sense to recommend Excel Online as a contender for the best free online spreadsheet app. Excel Online is free and can be used via any compatible browser. All you need is a Microsoft account, and you can log in to create spreadsheets on the web.
Excel Online is a good option for free spreadsheet software for Windows, though if you need more functionality, you may need to look elsewhere.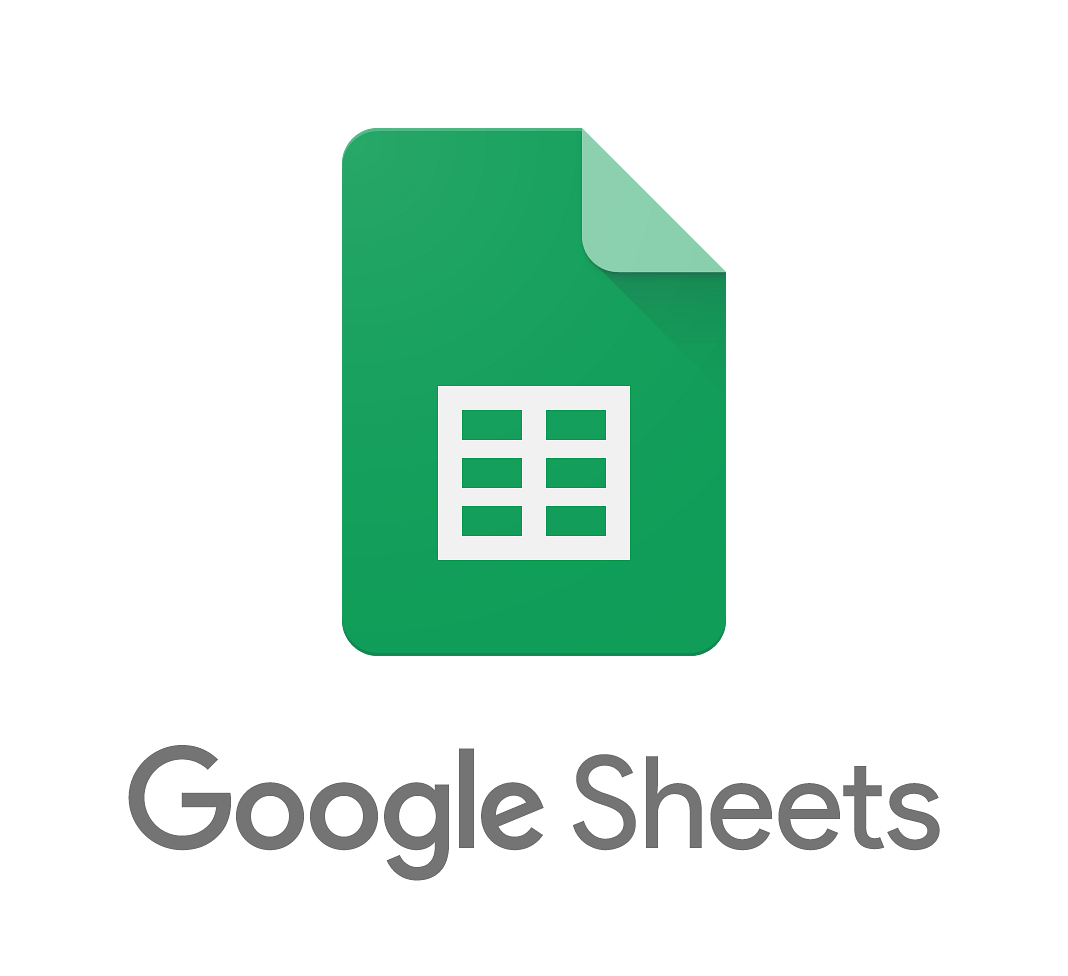 Platforms: Web with compatible browsers, Android, iOS/ipadOS
Where to Download: You can use Google Sheets at this link. Alternatively, you can download the mobile app on iOS and Android, though the mobile apps have limited functionality compared to the desktop version. Requires a Google account.
Key Features:
Real-time collaboration via Google Drive, users can edit the same sheets at the same time, with changes saving automatically (requires users to be connected to the internet)
Offers version history to let users track changes they've made to their spreadsheets, including who made the changes
Has tons of add-ons and extensions available to expand the functionality
Google Sheets is a fantastic free spreadsheet software app for Windows 10 and other operating systems. It was initially a browser-based web app (and it still is), though you can now also use this app on iOS and Android via mobile apps.
Google's free spreadsheet software app is a relatively close "dupe" of Microsoft Excel, with many of the same features and formulas. You'll have to get used to a few things as Sheets is not an exact copy of Excel. Still, Google Sheets remains an excellent option—especially if you are already well-embedded into the Google ecosystem.
Related: Check out this Excel vs. Google Sheets comparison if you are considering using one or the other. If you'd like to switch to Google Sheets, check out our  Top 10 Google Sheets tips to improve your workflow efficiency.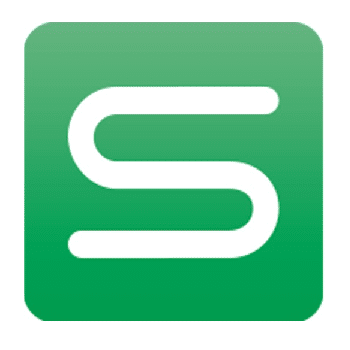 Platforms: Windows, macOS, Linux, Android, iOS/iPadOS
Where to Download: WPS Spreadsheet
Key Features:
Free but ad-supported WPS Office Standard tier (subscribe to get the ad-free option)
Offers most of what you need to create spreadsheets and handle data
Offers plenty of collaborative features, including real-time
Access and editing permissions
WPS' free spreadsheet software is part of WPS Office, a productivity suite like Microsoft Office and 365. It offers many of the features you need, albeit not all of them. Still, you can use over 60 types of data sources and charts, plus you can also collaborate with others easily.
The only downside to using the free tier (WPS Office Standard) is that you occasionally run into ads. You must subscribe to WPS Office to eliminate ads and see more features.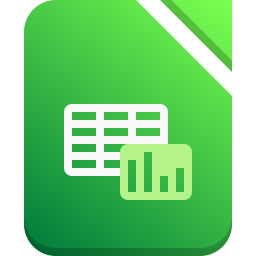 Platforms: macOS (Intel or Apple Silicon), Windows 32-bit or 64-bit, Linux
Where to Download: LibreOffice Website
Key Features:
Compatible with various file formats
Offers an intuitive user interface
Customizable
Allows you to disable and hide some advanced features if you don't need them
LibreOffice Calc is part of LibreOffice, a free, open-source productivity suite with various apps. It's pretty comfortable to use, thanks to its intuitive user interface. In addition, it offers plenty of features akin to Microsoft Excel and has flexible functionality.
LibreOffice Calc is available for Windows, macOS, and Linux, making it a great choice regardless of your system. Unfortunately, Calc does not have a mobile version yet.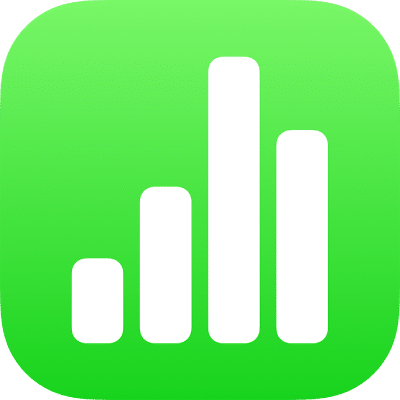 Platforms: macOS, iOS, web via iCloud.com
Where to Download: Comes pre-installed on your Mac computer or iOS device
Key Features:
Easy-to-use and user-friendly
Comes with free spreadsheet software features like data handling and visualization, charts, graphs, and advanced calculations
Allows real-time collaboration through iCloud
Export to Excel file format
Syncs across all your Apple devices
You can use Numbers to create free spreadsheets for Mac computers if you are an Apple user. Numbers is Apple's answer to Microsoft Excel; better yet, the company offers this app for free. There are no licenses to buy or subscriptions to pay for. Numbers isn't as feature-rich as Excel, but this app is a great one to look at nevertheless.
Numbers come preinstalled on Mac computers and iOS devices. Despite having plenty of features, it's pretty user-friendly, including support for real-time collaboration via iCloud. If you're worried about your work not being compatible with Microsoft Excel, there's no cause for concern—Numbers can export your work in the Microsoft Excel format.
Apple's Numbers is worth a look if you're looking for a Mac-compatible free spreadsheet software program. Getting used to the user interface might take some time, but it's still worth considering!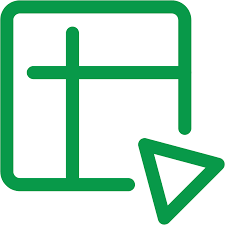 Platforms: Web on compatible browsers, Android, iOS, Chromebooks
Where to Download: Use Zoho Sheet on the web or download the apps on Android and iOS, also available on Chromebooks
Key Features:
Create and edit spreadsheets easily
Manage and visualize your data
Collaborate online
Uses AI-assisted data analysis and an automated data processor
Has over 1000+ integrations
You probably haven't ever heard of Zoho Sheet before, not unless you're already a Zoho user. However, Zoho actually creates some excellent productivity apps like Zoho Notebook and, yes, Zoho Sheet.
Zoho Sheet is free, though you'll need to sign up for a Zoho account before using this browser-based app. However, if you're worried about cost, there's no cause for concern because Zoho Sheet is free to use on the web! You can also download the mobile apps on iOS or Android if you prefer to use them on your phone or tablet.
Zoho Sheet is a fantastic free spreadsheet software option if you're looking for an integrated app, with over a thousand integrations, making it even easier to adapt to Zoho Sheet for your daily work and tech stack.

Platforms: Windows 32-bit, macOS (Intel) 10.4 Tiger to 10.7 Monterey, Linux; additional (unofficial) third-party ports available here
Where to Download: Apache OpenOffice Website
Key Features:
User-friendly and easy to navigate
Plenty of customization features
Compatible with other spreadsheet programs so you can share your work more easily
Has plenty of features, including the ability to perform advanced and complex calculations
Much like LibreOffice, Apache OpenOffice Calc is completely free and open source. Apache OpenOffice Calc is part of Apache OpenOffice, a free and open-source productivity suite that is the successor to OpenOffice.org (now discontinued.)
Apache OpenOffice is an often-overlooked productivity suite, so many may have yet to hear of Apache OpenOffice Calc. However, this app offers plenty of free spreadsheet software features. It's user-friendly, has plenty of customization features, and is compatible with other software.
Perhaps the only issue with Apache OpenOffice Calc is the fact that it offers limited availability and compatibility. For example, it's only available on Windows 32-bit and a few older macOS versions. Thankfully, there are some unofficial third-party ports, but it can be challenging to figure it all out if you aren't particularly tech-savvy.
Which Free Spreadsheet Software App Should You Use?
Because of the unfortunate cost prohibitiveness of a Microsoft 365 subscription, it only makes sense to want to use free spreadsheet software programs instead. Thankfully, many great alternatives are available, such as the ones we have listed above. But which one should you really choose?
The answer to this question depends entirely on your personal preference! One of the best things you can do is choose spreadsheet software to meet your needs. If you need a whole host of features, formulas, formatting, and more, perhaps Google Sheets might be the best option for you, as it will offer most of what you need.
However, if you don't need complex feature sets, you can choose any one of the free apps above, depending on your preferences. Not all apps are compatible with all operating systems, so choose the ones that work on your devices. Then, give them a try to see which feels most comfortable for you to use!
Related: You can use spreadsheet templates to make things easier and more convenient. Check out these templates, and remember to use the promo code SSP to save 50% on your purchase! The code is valid for all the templates.
Frequently Asked Questions
What Is the Best Free Spreadsheet Software?
With so many free spreadsheet programs available today, you might ask, "Which is the best free spreadsheet app?" Of course, the best free app will depend on your specific needs and preferences. Some apps have more features than others or offer better user interfaces and experiences, so feel free to try a few. However, if you want a simple answer, Google Sheets is always a good, free option.
Is There Free Spreadsheet Software?
Yes! You can find many free spreadsheet editors that you can download online. There are also plenty of web-based apps like Google Sheets or Zoho Sheet that you can use within your browser, though they are also available for download on mobile platforms like iOS and Android.
Is There a Free Program like Microsoft Excel?
Yes. There are many alternatives to Microsoft Excel that won't cost you an arm and a leg. Consider checking out Google Sheets or even Microsoft Excel Online for a web-based browser option. Alternatively, you can try LibreOffice or OpenOffice, which provides downloadable desktop apps. Some Excel alternatives also offer mobile apps.
Conclusion
Microsoft Office, now known as Microsoft 365, has always been on the expensive end of the spectrum. Even back when you could purchase lifetime licenses of certain MS Office products, you'd easily pay over $100 for the full suite. This expense becomes further unjustified if you do not need half of the apps that come with the license. Today, if you pay for a yearly Microsoft 365 subscription, costs can get further out of hand, reaching upward of $60 per year.
Thankfully, you can choose among the free spreadsheet software listed above for a viable alternative. However, if you're looking for a quick recommendation for apps to try, consider Google Sheets or LibreOffice!
Related: