Dealing with tons of email attachments that you want to save offline? Want to keep a copy of these attachments on another drive? Good news: You can download all attachments in Gmail at once.
Simply hit the "Download all attachments" button (the downward arrow icon) at the bottom-right corner of an email. This should generate a ZIP file that automatically gets saved on your computer.
Our guide to downloading all Gmail attachments couldn't be simpler. We also include an alternative solution for saving them at larger scales.
Benefits of Using Gmail to Download All Attachments
Knowing how to download all attachments in Gmail provides a secure backup in case your account becomes compromised or access is lost. It also comes in handy if you're going somewhere without internet access but still need to pull up certain attachments. Furthermore, it lets you manage your attachments better by keeping them in one place (which is helpful if you want to add attachments from various emails into one email).
Manually downloading each file can be cumbersome. Here's how to download multiple attachments in Gmail simultaneously!
Related: How to Delete All Emails on Gmail: Free Your Inbox
Different Ways to Save All Attachments in Gmail
Method 1: Save All Attachments Using the Download Icon
Gmail has a built-in feature that lets you download multiple attachments at once — and it only appears on emails that come with more than one attachment. The "Download all attachments" button (a downward arrow with an underline) is located at the bottom-right corner of an email, under the horizontal attachments section line.
Once you click it, it generates a ZIP file which will be saved offline on your computer. Alternatively, you can click the "Add all to Drive" button to save the documents on your online storage instead.

Related: How to Find Archived Emails in Gmail
How to Download All Attachments from a Long Email Thread
If you have long email threads that involve numerous attachments, downloading all your attachments is a similar process with one extra step.
The concept is to forward the whole email thread to your email address, which compiles all the attached documents into a single location. Click the vertical three-dot icon (⋮) in the toolbar and select "Forward all."

This will start a new draft. Simply enter your email in the recipient field and hit "Send."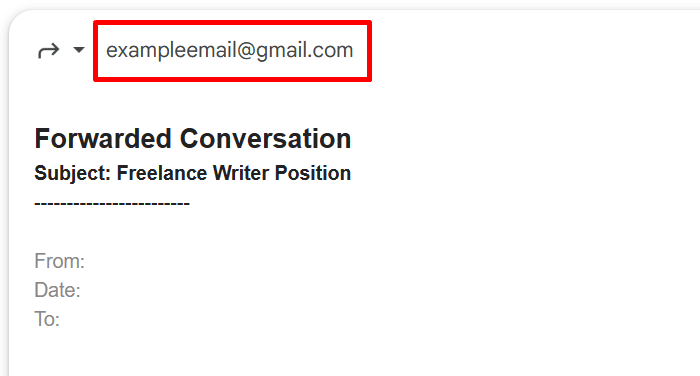 Method 2: Gmail Attachment Download Using Google Takeout
Google Takeout is another service provided to Google users. It has one purpose: To let users export a copy of their data on all GDrive products (e.g., Drive, Photos). To save all attachments in Gmail:
Ensure you're signed in to your Google account and head to Google Takeout.
On the interface, click on "Deselect all."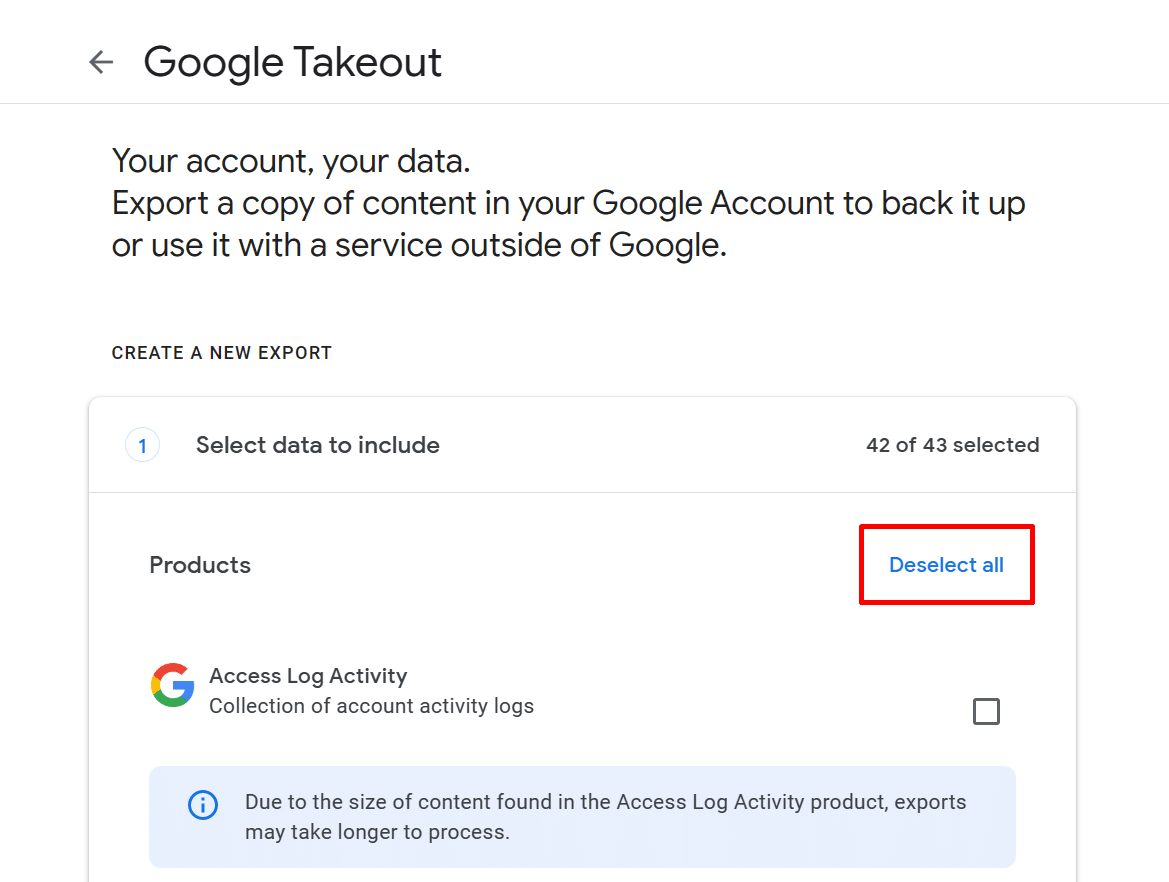 Scroll through the options and select "Mail."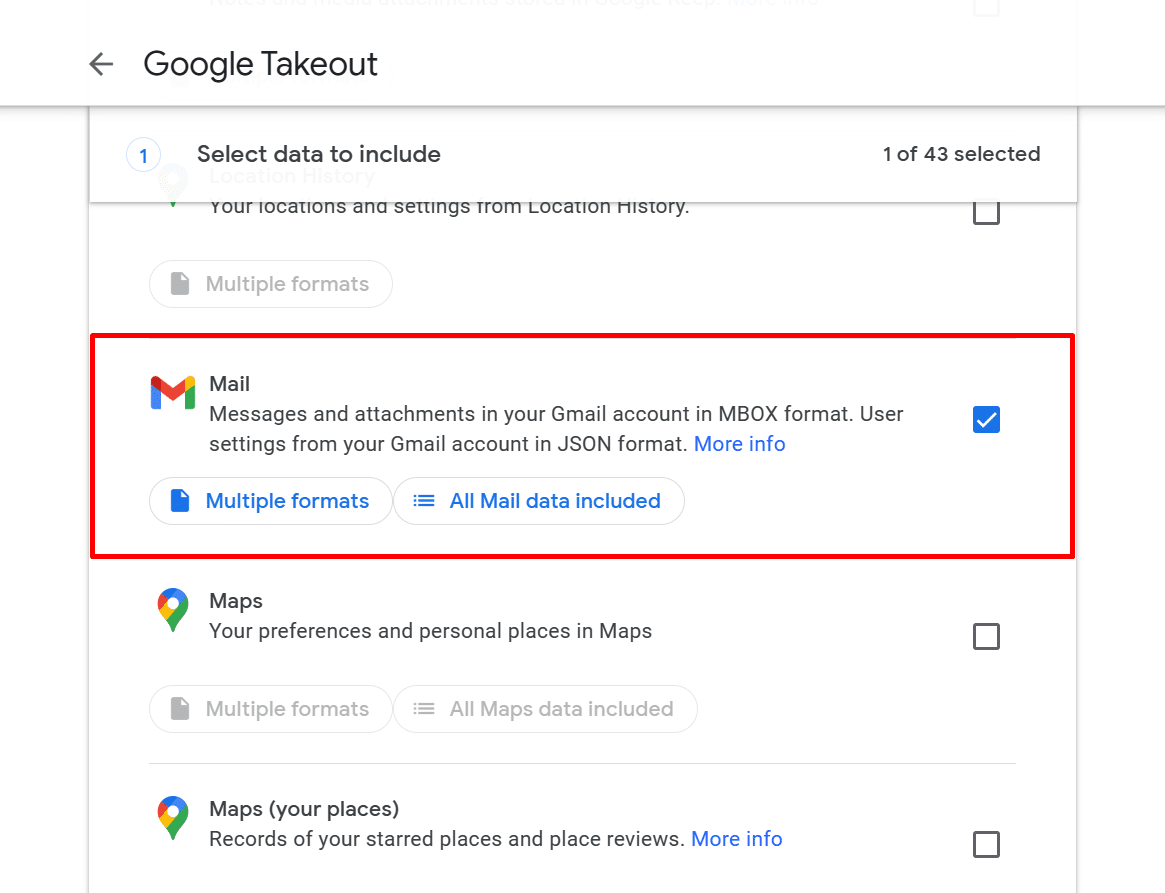 At the bottom of the screen, click on the "Next Step" button.
In the next section, select your preferred file destination.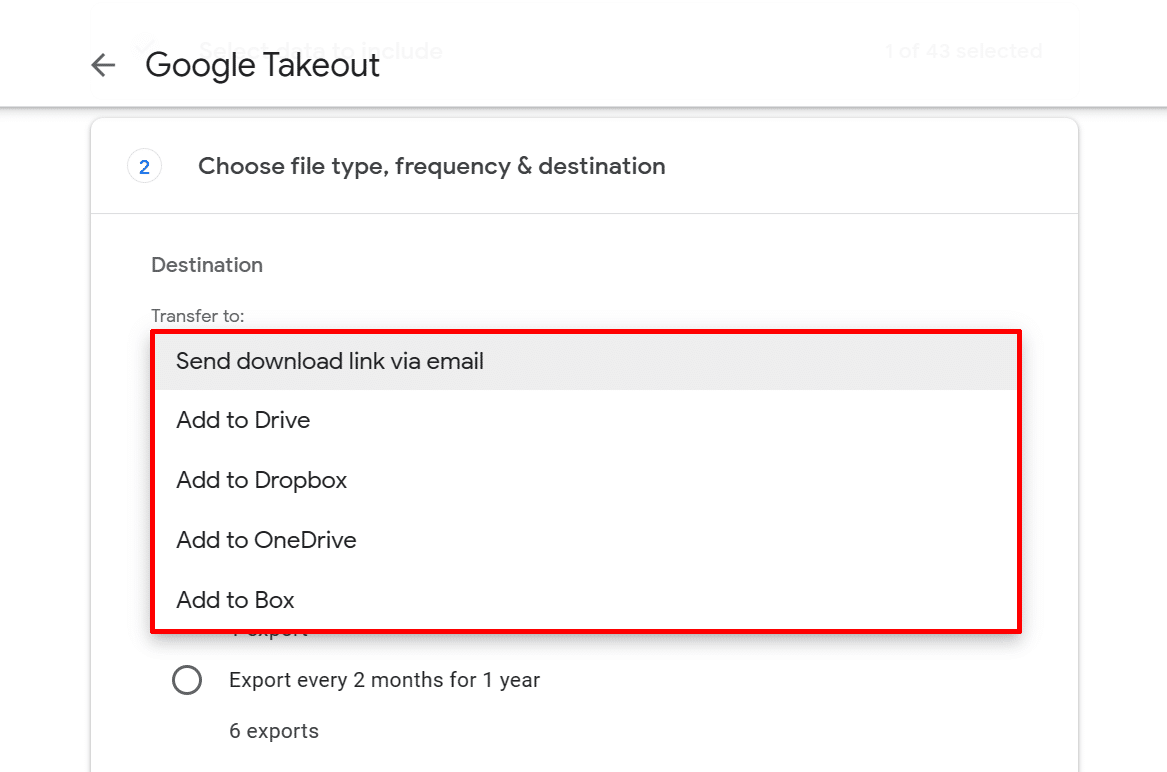 Choose your preferred export frequency.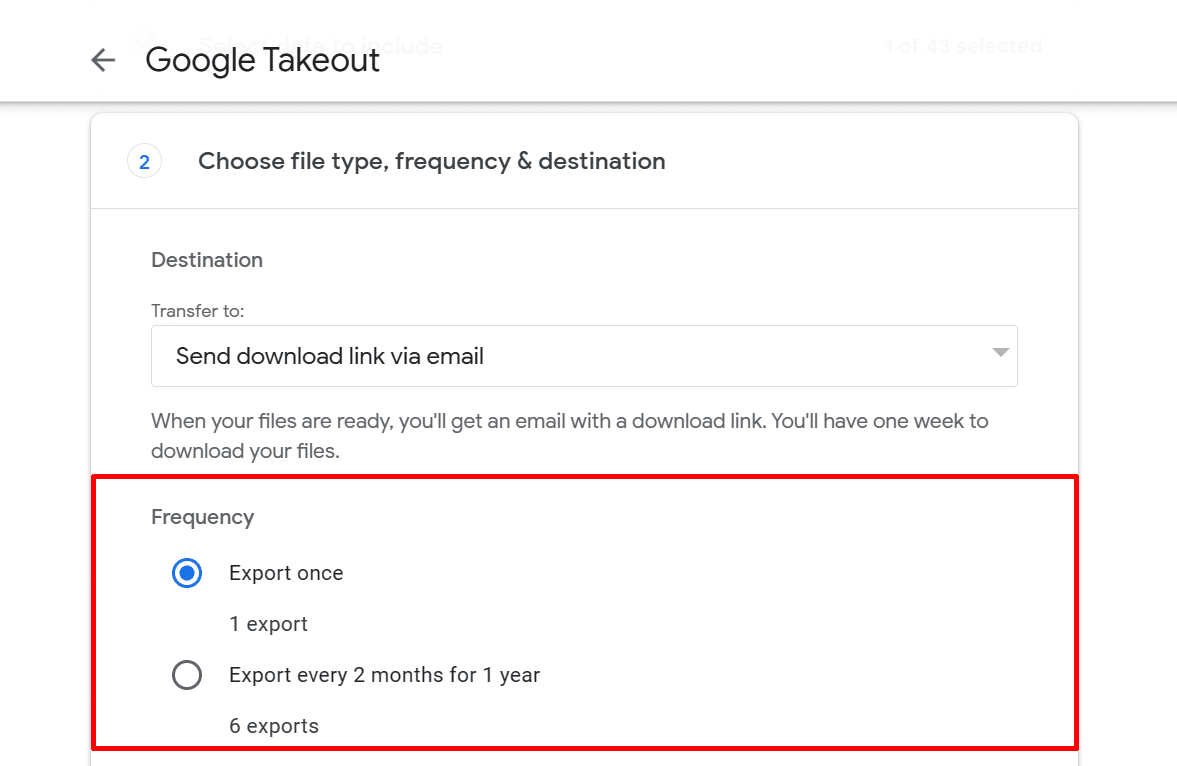 Select your preferred "File type," by choosing to export your Gmail data either in the .zip or .tgz file format.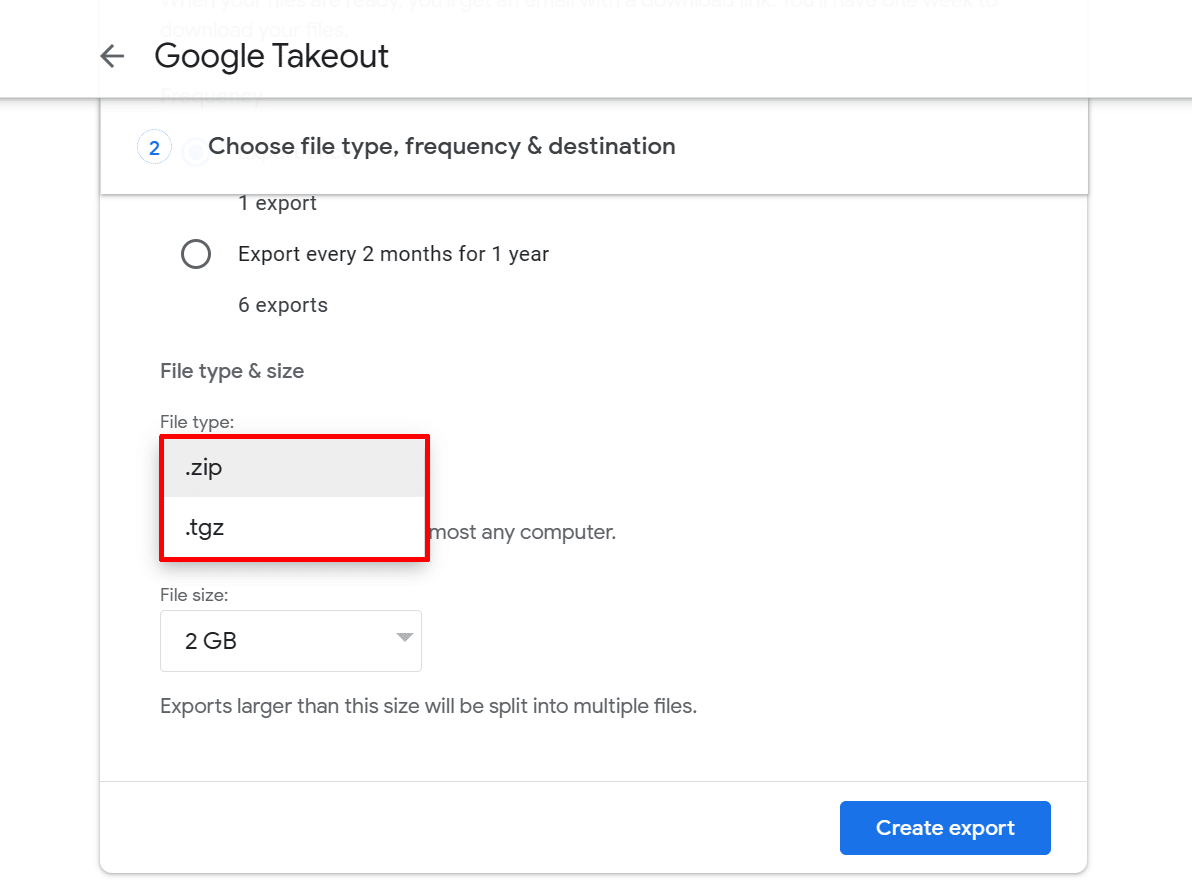 Select the "File Size" of your choice, between 1GB to 50GB.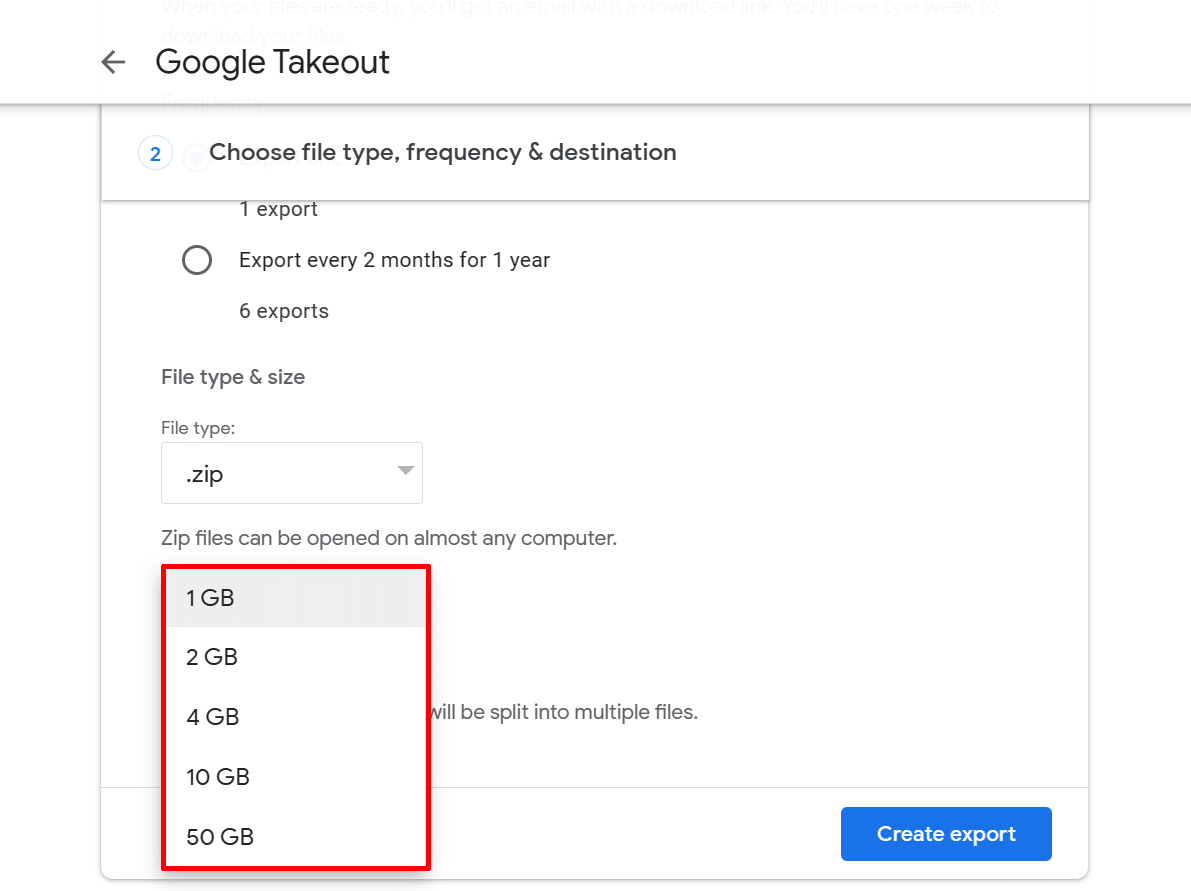 Check your options and hit "Create export" once settled.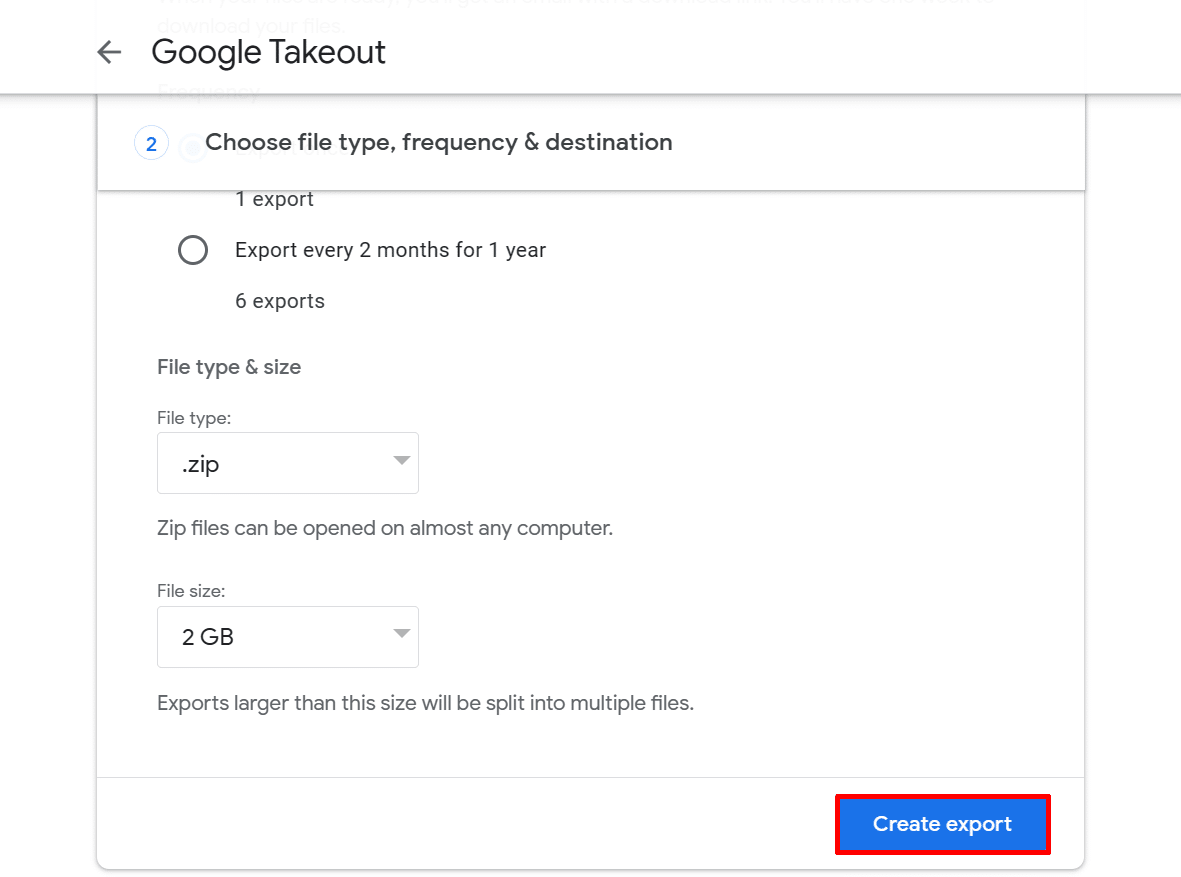 Can You Download Attachments on a Mobile Phone?
Unfortunately, there's no current method or workaround to save all attachments in Gmail using a mobile device. Gmail attachment downloads in the smartphone app only work locally —  and can only be done one at a time.
While you can't download your files in bulk, saving your emails offline on a mobile phone is still relatively easy. First, open the email that contains the attachments you want to download. Next, tap the download icon at the bottom part of each attached file.
Frequently Asked Questions
Can You Download Attachments from Emails Sent through Confidential Mode?
No. If you receive an email via the confidential mode in Gmail, you cannot download the attached files or documents. You might also be unable to copy, print, or forward this email.
Can You Download All Attachments at Once from Gmail?
Yes. To download all attachments at once, click the "Download all attachments" icon at the bottom-right part of your screen. This process automatically saves a .zip file to your computer and contains all email attachments.
Takeaways for Using Gmail to Download All Attachments
Downloading your email attachments can seem overwhelming, especially if you're working with tons of emails. Fortunately, you can download all attachments in Gmail at one time. Either use the "Download all attachments" feature or use Google Takeout.
We hope this guide helps you figure out the most convenient way to use Gmail to download all attachments!
Before You Go…
Feeling overwhelmed by work expectations? Check out Udemy's professional Productivity and Time Management course to introduce and implement new time-saving strategies for your working day!
Related: