College requires juggling multiple assignments and cramming for exams, all while maintaining a social life. If you aren't careful, your attention can get dragged in more places than you can manage.
Luckily, plenty of programs can help you manage your daily schedule, stay on top of communications, and ensure that your big ideas don't go to waste.
Keep reading to discover the best productivity apps for students. You'll find out what these tools can do, which applications are free, and where to download them.
The Best Note-Taking Productivity Apps for Students in 2023
You can use note-taking student productivity apps to jot down important details from lectures and seminars. They're also a great place to store ideas for your thesis and other projects.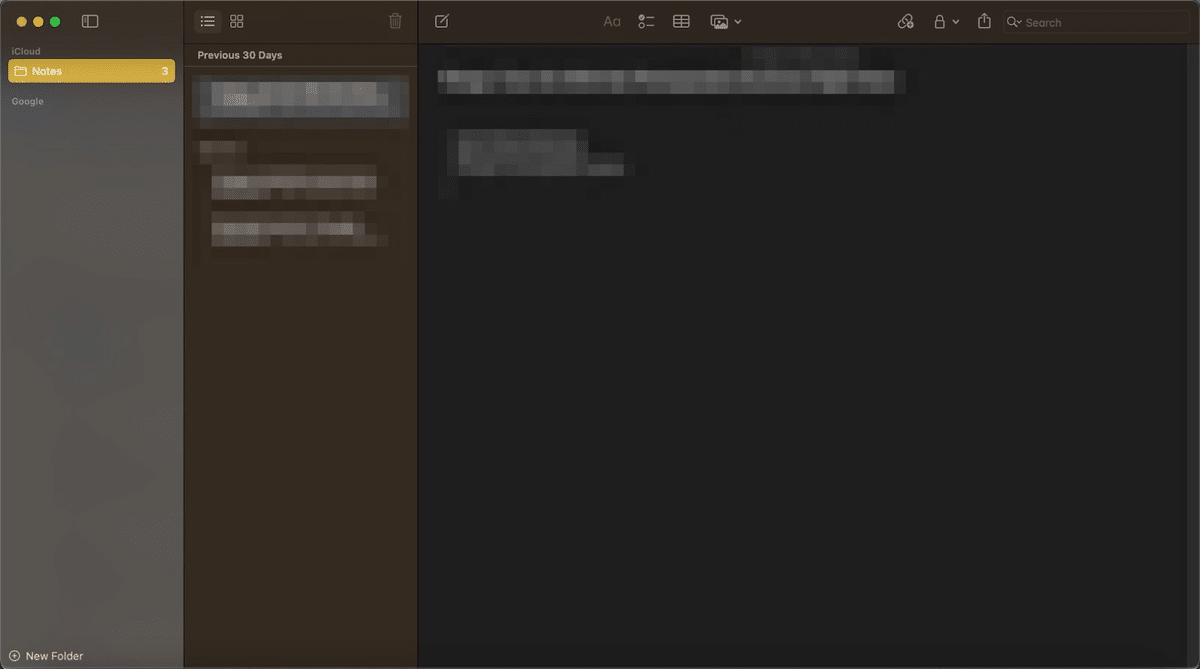 Pros
User-friendly
Native to Apple devices
Free
Collaborative with others in the Apple ecosystem
Available offline
Cons
Not available on non-Apple devices
Why We Chose This App
If you're an Apple user, Notes is one of the best free productivity apps for students. Notes lets you create checklists, which you can either use when working on big projects or for your daily to-dos. The app also enables you to write freely (or use voice-to-text) if you want to jot down what's going on in your head.
You can pin documents that you may need to refer to frequently in the future. Moreover, you can easily include hyperlinks, tables, and reading lists or bibliographies for essay research.
The Notes app is free forever, but you'll need an Apple device. If you have a tablet, be sure to check out the best iPad productivity apps.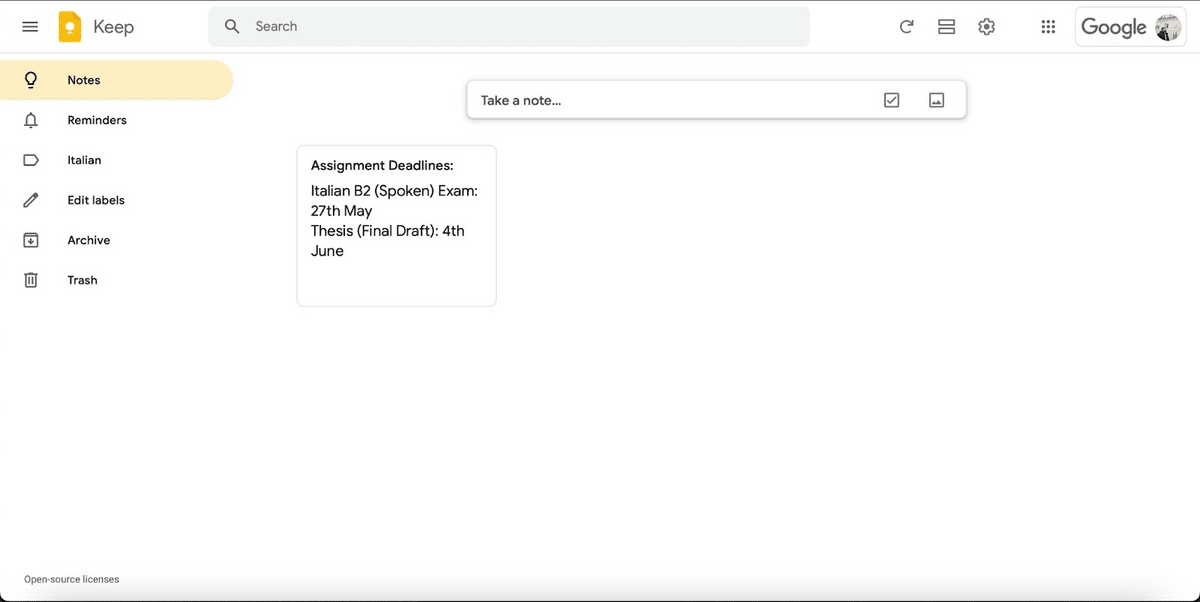 Pricing: Free forever. Google account required
Pros
Free for all users with a Google account
Available across multiple operating systems
You can use Google Keep offline (as mentioned by Google)
Cons
Only available as a web app on your computer browser
Bullet points aren't automatically created when you type "-" and hit the spacebar
Why We Chose This App
Google Keep is an ideal Notes alternative. You can create as many new pages as you want, and when you do, they'll sync across any device you use to sign into your Google account.
Pin important notes for easy access and set up reminders for deadlines (especially useful during the thick of exam season). To enhance organization, make labels and drag your notes into them.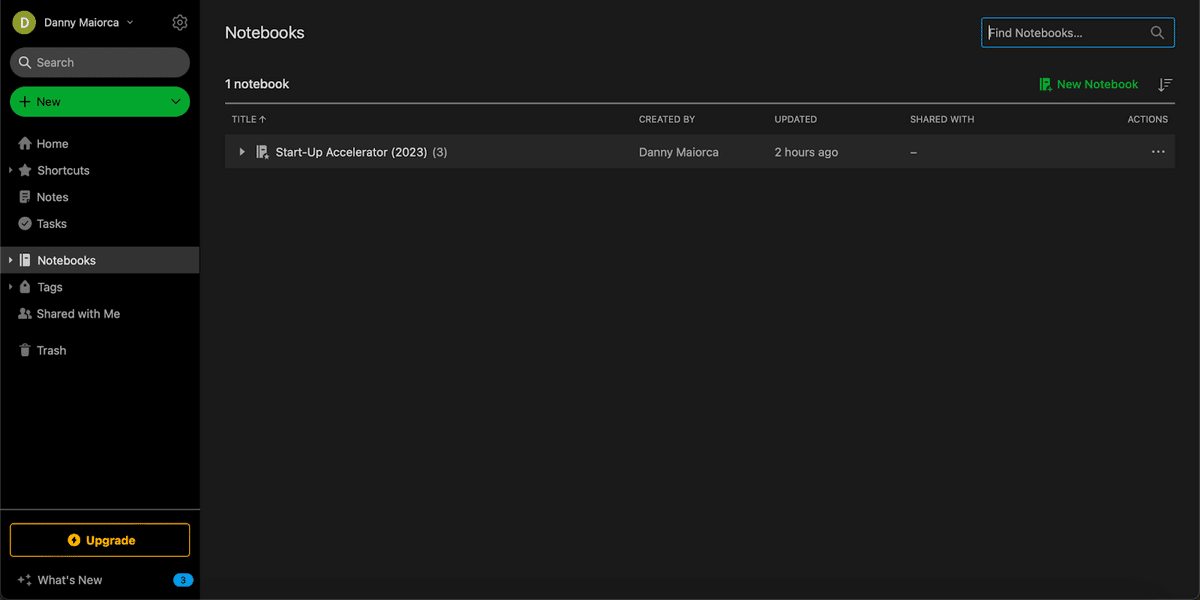 Pricing:
Free (Basic)
$8.99/mo / $80/yr (Personal)
$10.99/mo / $109.99/yr (Professional)
Platforms: iOS/iPadOS | Android | macOS | Windows
Pros
Create up to 100,000 notes
Free plan users can make as many as 250 notebooks
Upload other documents and images where needed
Cons
Only two devices are allowed with a free plan simultaneously
Some users might find the free plan limitations quite limited
Why We Chose This App
Evernote is one of the best student productivity apps for people who want a more complex note-taking tool. With the ability to create new books and group your related pages together, the app is perfect for jotting down the most important talking points from your meetings, lectures, and seminars.
Considering that you can make up to 250 notebooks with a free plan, we recommend creating one for each assignment and module you're currently studying within. You can also embed to-do lists within each page, meaning that — from planning up to implementation — you have complete control over your workflow.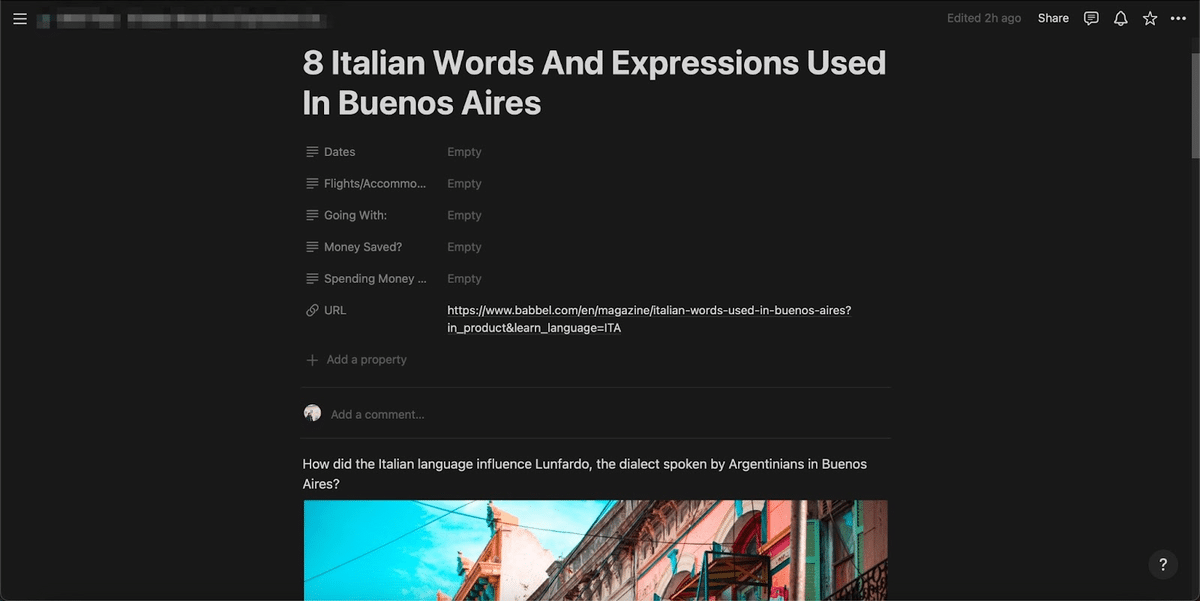 Pros
Available for three of the top web browsers
Retain a link to the original article for easy future reference
Already included in the Notion mobile app
Cons
You need a Notion account to use Notion Web Clipper
Not available for Microsoft Edge
Why We Chose This App
With Notion Web Clipper, saving pages you may need to refer to in Notion is easy. The tool will copy and paste the text into a new page on the Notion app, where you can highlight key passages and quotes. If you need to add an article to your bibliography or reading list, you'll also receive the link to its web page after clipping the piece.
If you're already using Notion, the Web Clipper is already included. If not, it's available for all devices and on nearly every browser (e.g., Chrome, Firefox, Safari)
The Best Student Planner Productivity Apps
Planning your week in advance can help you make time for your studies and avoid overwhelming your schedule. Below are the top productivity apps for college students who want to organize their time more efficiently.
Related: Discover our top time-management apps.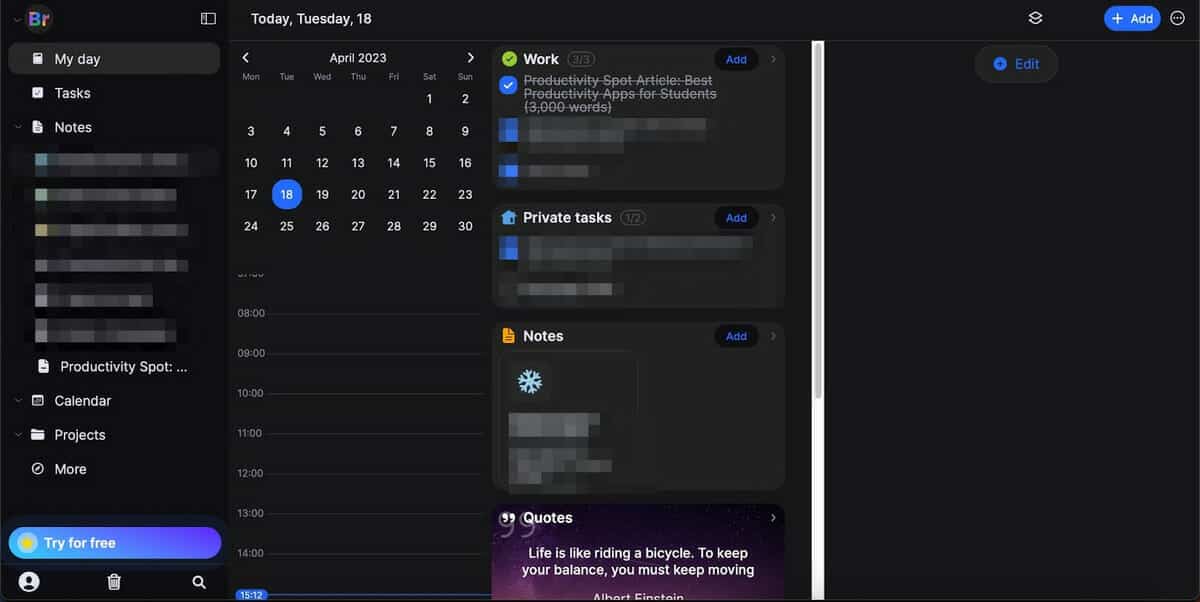 Pricing:
Free plan available
Premium: $4.99/mo
Platforms: iOS/iPadOS | Mac (web app) | Windows (web app)
Pros
All-in-one productivity suite
Easy-to-navigate interface
Task categorization
Cons
No app for Android
The iOS app can occasionally be unresponsive
Why We Chose This App
Brite lets you divide your tasks into two sections: Work and Private tasks. You can use work for to-do lists related to your studies. Meanwhile, The Private Tasks section is useful for keeping track of things you need to do elsewhere — such as going to the gym. The app also has a Notes section that works similarly to Apple Notes and Google Keep, which can be used to organize your studies within one app.
When using Brite, you can prioritize tasks and choose their difficulty levels. Moreover, you can control how long you spend on each to-do with the timer feature. The app has a Calendar view and a separate spot to divide your tasks into different projects.
Brite's premium version provides extra tools to help you stay productive while studying, such as goal-setting and journaling. However, you should find the most important features with a free plan.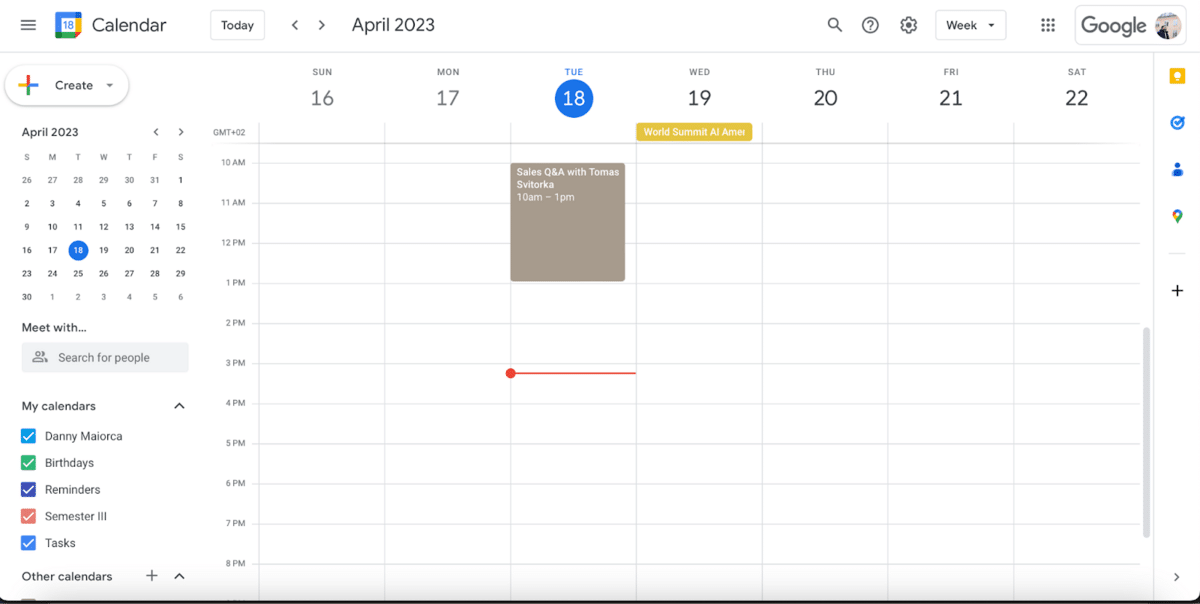 Pricing: Free forever
Platforms: Mac (web app) | Windows (web app) | iOS/iPadOS | Android
Pros
Completely free
Available on most devices
Lots of customizable features
Cons
Users must have a Google account
No downloadable apps for Windows and Mac
Why We Chose This App
Google Calendar has several features that make it a handy companion for your studies, such as the ability to create recurring tasks and block out time. If you need to organize your workflow into different categories, the app lets you color-code events that you create. On top of that, you can invite others to meetings and events when collaborating with them.
Because Google Calendar sits inside Gmail, you can view your schedule while responding to your messages. Wherever you've downloaded and signed into the app, your calendars will automatically sync across those devices. And if you have an iPhone or iPad, you can add Google Calendar widgets to keep track of each day.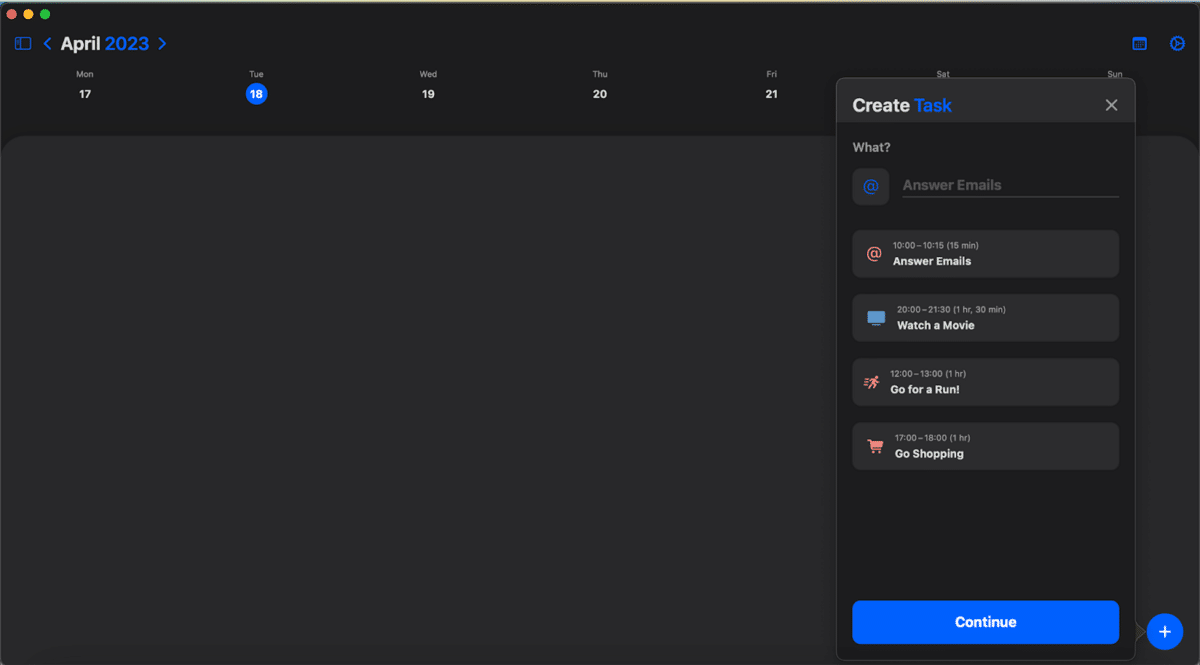 Pricing:
Free plan available
Structured Pro: $2.99/mo, $29.99 lifetime
Platforms: Mac | iOS/iPadOS | Android app (in progress)
Pros
Good customization options
Responsive iOS and macOS apps
Reasonable monthly and lifetime pricing for Structured Pro
Lots of customizable features
Cons
Pro plan needed to set up recurring tasks
No app for Android (yet)
Why We Chose This App
Structured is one of several high-quality apps you can download on your Mac. The app lets you plan each minute of your day and customize added tasks you add (such as research for essays). Answer Emails can be scheduled for the same time each day to stay on track (though you'll need a paid plan to set up recurring tasks).
Structured is arguably one of the most useful productivity smartphone apps for students who want a large degree of customization. For example, a free plan allows you to change colors, icons, and modes (i.e., light and dark).
The Best To-Do List Apps for Students
Choose from numerous digital to-do list apps to stay on top of your daily tasks without wasting paper. Here's a selection of the best.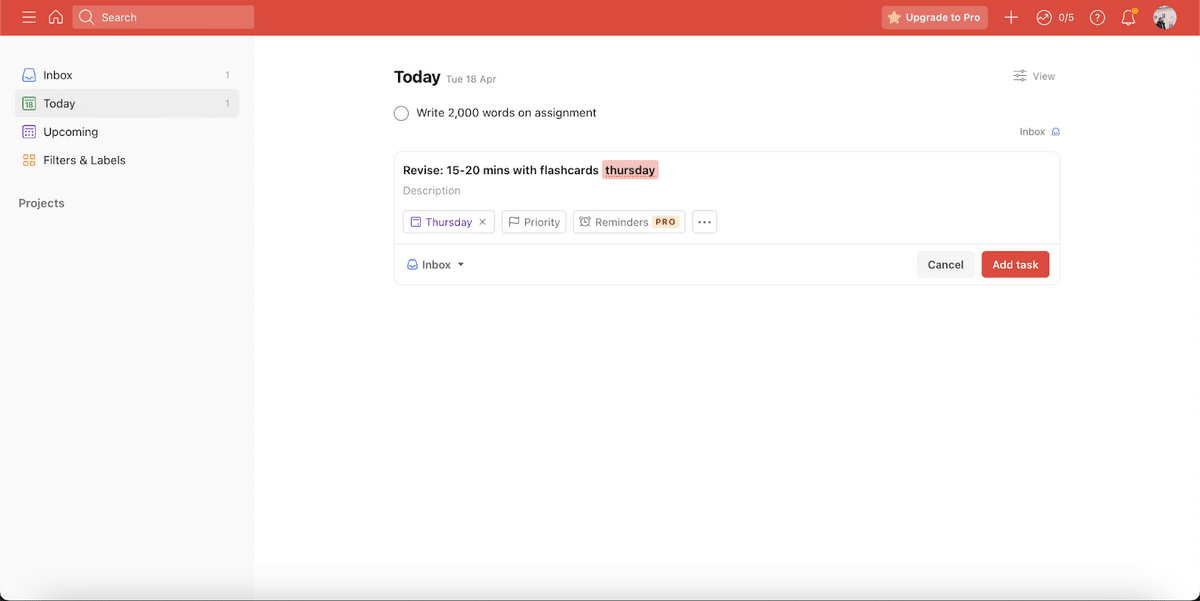 Pricing:
Free plan available
Todoist Pro: $5/mo / $48/yr
Todoist Business: $8/mo / $72/yr
Platforms: iOS | Android | Mac | Linux | Windows | Apple Watch | WearOS
Pros
Available on desktop, smartphone, tablet, and smartwatch
Lots of useful features with the free version
Well-designed and easy-to-navigate app interface
Reasonable pricing for paid plans
Cons
Only a one-week history is available with free plans
Maximum of 5 MB in uploads with a free plan
Why We Chose This App
Todoist is user-friendly and well-designed, and you can add new to-do lists by simply typing and hitting the Enter key. The app is available for download on several other forms, such as iOS, Android, and Apple Watch.
When using Todoist as a student, you can type deadlines for time-sensitive tasks. The app also lets you create labels and invite others to your workspace for increased collaboration.
With a free plan, you can create recurring tasks and use multiple projects to keep your to-dos better organized.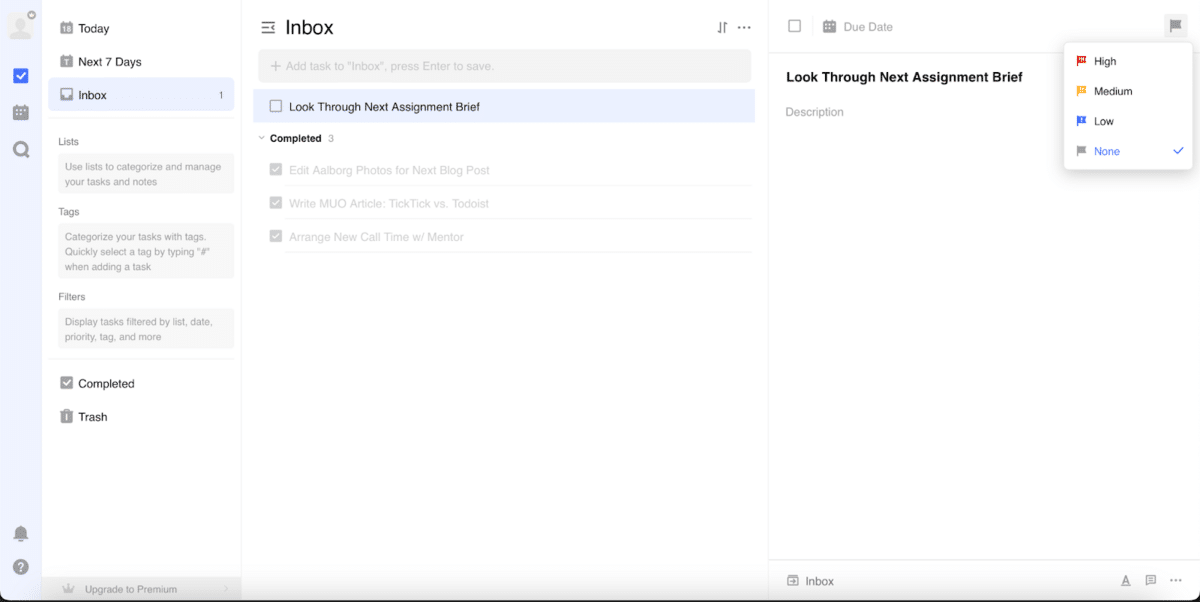 Pricing:
Free plan available
TickTick Premium: $2.79/mo / $27.99/yr
Platforms: iOS | Android | Mac | Windows | Apple Watch | Linux
Pros
You can download the app on many operating systems
Easy-to-use interface
Available in eight languages
Cons
Not available on WearOS, unlike Todoist
Why We Chose This App
Like Todoist, TickTick is available across a broad suite of platforms. The app lets you pick how high of a priority your to-dos are, meaning that you know precisely what you need to do when you sit down to work in the morning. If you've tried to cram too many assignments into one day, you can use the "Won't Do" button to rearrange space to fit them into your missed tasks.
If you use TickTick for to-do lists as a student, you can see an overview of your active and completed tasks. Moreover, you can view what you've got coming up for the week by going to the "Next 7 Days" tab.
TickTick has other useful features for students to organize their workflows (such as filters and lists).
The Best Communication Apps for Students
Regardless of whether you need to stay in touch with your lecturer or message coursemates about project collaboration, the following communications apps will help you stay organized.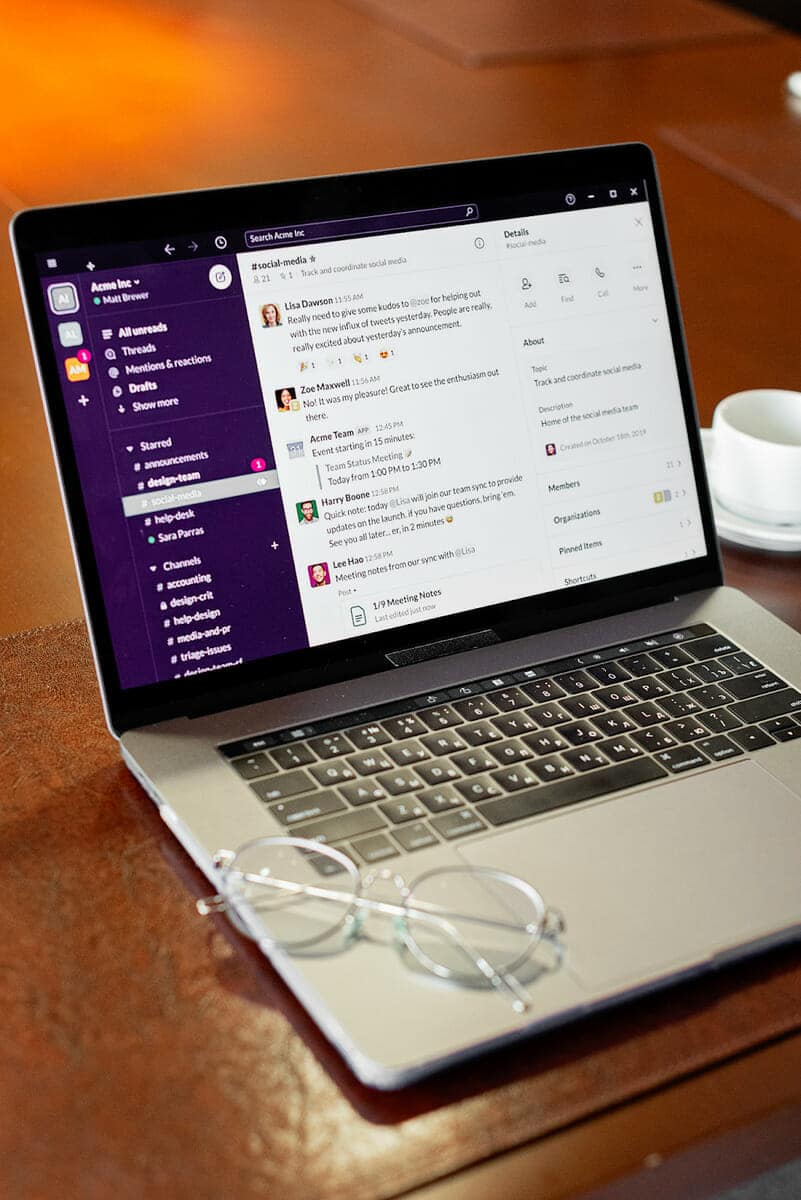 Pricing:
Free plan available
Slack Pro: $8.75/mo / $87/yr
Slack Business+: $12.50/mo / $180/yr
Slack Enterprise: Custom pricing
Platforms: Mac | iOS | Android | Windows
Pros
Available on smartphones and tablets
Free plan available
Responsive app interface
Cons
Free plan limitations may be restrictive
Why We Chose This App
With a free app, Slack lets you use one channel and one workspace. This should be enough if you need to create a group chat with the other people studying your course. The ability to integrate up to 10 other apps is something to consider if your attention is currently spread too thin.
The free version of Slack lets you view your message history up to 90 days later. You can, however, upgrade to a paid version to go into further detail.
Pros
Free
A good suite of organizational tools is available
Connect multiple internet accounts
Cons
Only available on Apple devices
Why We Chose This App
With several new features after the release of iOS 16 and macOS Ventura, Apple Mail has come a long way in the past few years. You can schedule when you want to send emails and connect several internet accounts, including Gmail and Outlook.
The Mail app can be used across a broad suite of Apple devices, making it ideal for sending quick correspondences to other Apple users. To better organize emails from lecturers and educational institutions, try the app's flagging feature and set up reminders if you need to respond to something later.
The Best Project Management Apps for Studying
Organizing your schedule and choosing the right project management software are crucial to be a productive student. Here are some project management productivity tools for students to consider.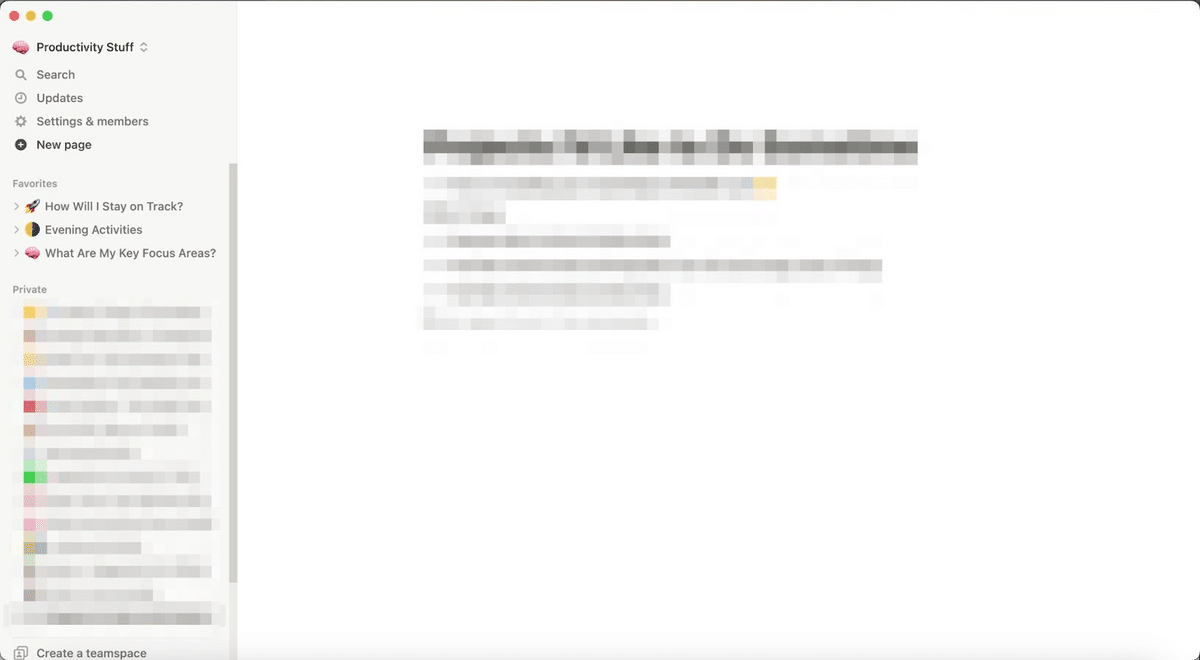 Pricing:
Free plan available
Plus: $10/mo / $96/yr
Business: $18/mo / $180/yr
Enterprise: Custom pricing
Notion AI: $96/yr (paid annual Notion subscriptions); $10/mo (monthly and free members)
Platforms: Windows | Mac | Android | iOS/iPadOS
Pros
Handy for many of your productivity needs as a student
Choose from several pre-designed templates
Integrate with Notion Web Clipper on mobile; already included in the mobile version
Cons
Some templates cost money to use
Notion AI requires an additional fee
Why We Chose This App
Using Notion as a student has several advantages, including creating an unlimited number of pages and subpages — even with a free plan. You can use several templates for project management, like Gantt charts and calendars.
Invite up to nine other classmates to a Notion workspace to increase collaboration. In fact, you can also make separate workspaces to manage each of your modules more efficiently and even integrate a selection of apps (including Slack and Zapier).
If you want to purchase a Notion AI subscription, you can use the solution to summarize your pages and create to-do lists.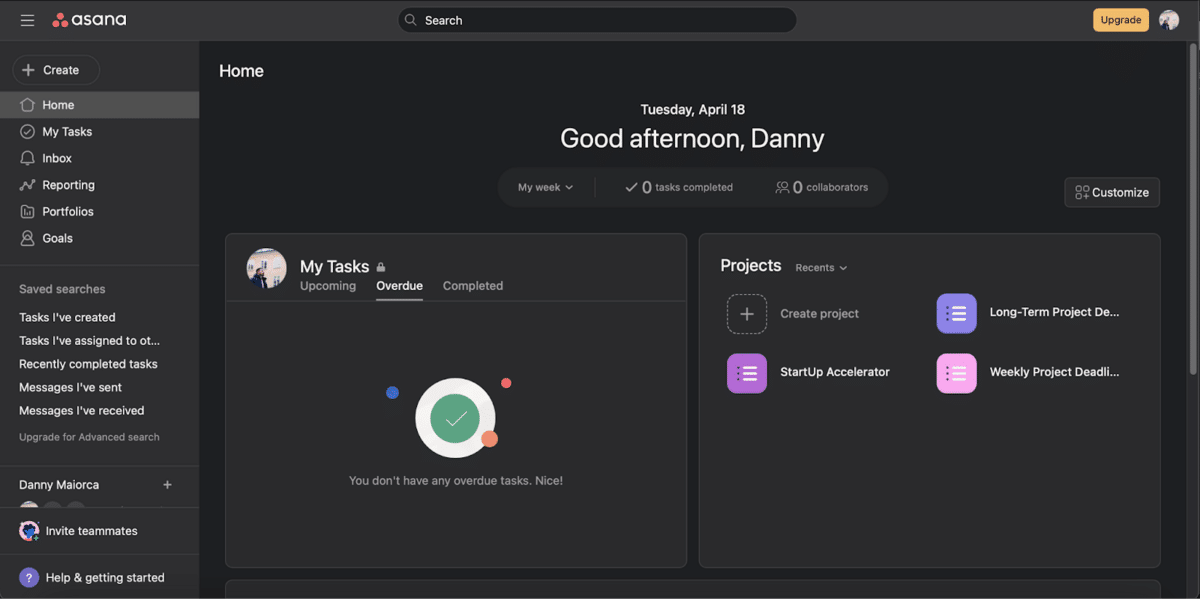 Pricing:
Free plan available
Asana Premium: $13.49/mo / $131.88/yr
Asana Business: $30.49/mo / $299.88/yr
Platforms: Mac/Windows | iOS | Android
Pros
Create new projects within the app
Easy to get a complete overview of your tasks
Customize deadlines and boxes
Cons
Paid plans are quite expensive
Why We Chose This App
Asana is a great tool if you're working with others, but you'll still find it useful for managing your individual studies. For each created card, you can add deadlines, descriptions, and links to important documents (such as your college marking systems).
When organizing your coursework and other assignments in Asana, add new projects to help you keep everything in a central location. If you select the "My Tasks" banner, you'll be able to view all of your outstanding tasks and deadlines.
Add fellow classmates as collaborators on your cards. That way, everyone knows what their roles are for the entire project.
The Best Productivity App for Setting Boundaries
Social media and entertainment websites can consume a lot of your attention if you aren't careful. To stay on track, we have one option worth installing on your web browser.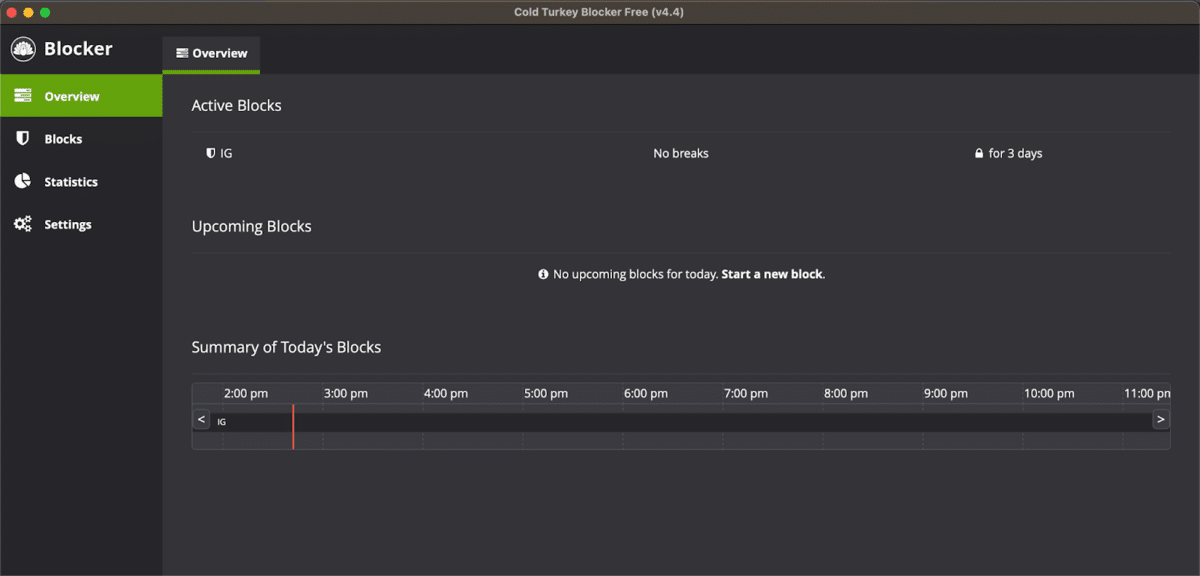 Pricing:
Free plan available
c.$29 (one-time purchase); varies depending on location
Pros
20% discount available for students
Extremely difficult to uninstall when a website blocker is live
Choose however long you want to block your websites
Cons
Not available on smartphones (on your smartphone, you can use built-in tools like Focus Modes and Screen Time)
Why We Chose This App
Cold Turkey lets you block websites that might distract you from your studies. Even with the free version, you can create lists of the sites you most commonly visit to procrastinate. Interestingly, deleting the app is difficult once you've activated a blocker.
Cold Turkey can be used as an extension for both Google Chrome and Safari. Free users can set a custom time limit whenever needed, but you're able to automate more of the process once you've bought the full edition.
More Top Productivity Tips for Students
Now that you've discovered the best productivity apps for students, here are some productivity hacks to consider implementing. Doing so will help you maximize these programs' use.
Plan Your Solo Study Sessions in Advance
If you know what you need to do, you'll find it much easier to stay on track when revising or completing an assignment.
Adopt Healthy Practices Elsewhere
As mentioned by Harvard Business Review, not sleeping enough can result in lower productivity. While we understand that the student calendar is filled with events, try to get sufficient sleep. Eating nutritious foods and regularly exercising are also important.
Integrate All of Your Calendars
Keeping all of your events in one place will make it much easier to know precisely what your plans are each day, meaning you can allocate time for future tasks more efficiently.
Wrapping Up
Now that you've read this guide, you should have a better grasp of using the best productivity apps for students. Since many paid apps are free or offer free trials, you can get a better feel for the solutions that fit your needs.
Being productive as a student requires thinking about more than just time management. If you're struggling to balance a healthy personal routine, consider taking Udemy's Productivity and Time Management Course for actionable tips and advice!
Related: