This article will guide you through Microsoft Office activation with a Microsft account, with keys, and without keys. Read on to learn more.
3 Ways to Activate Microsoft Office
There are several different ways in which you can easily activate Office on your computer. You should have the activation key on hand, but we will also discuss a method to activate the Office even if you don't have the key. We recommend doing the steps mentioned below on an activated version of Windows. For one-year subscription keys, activate your copy of Office within 180 days after your Windows was activated.
Here are three ways to activate Microsoft Office:
How to Activate Microsoft Office With Microsoft Account
If you have an already purchased copy of MS Office, the activation process only requires logging into your Microsoft account. When you launch Office after a new install, an activation window will open, prompting you to activate your Office versions from Office 2013 to 2021. When using this method, you don't need product keys, as the license is connected to your Microsoft account. This is a simple and easy way to activate your copy of Microsoft Office. Also, this method is safer as you don't have to worry about losing your product key. To activate Office with Microsoft account:
Open an Office application on your computer. This can include any Office applications like Word, Excel, and Powerpoint.
A pop-up window will automatically open in the middle of the window. Here, click on the green Sign in or Create account button.
This will take you to a new window where you will be prompted to enter your Microsoft Email, Phone, or Skype credentials. After you log in to your account, Office will be activated automatically.
If you don't get a pop-up message for activating Microsoft Office, click on File in the main bar and click on Account in the left sidebar. Click on Activate Product, where you can select the method for activating Office.
How to Activate Microsoft Office Using the Product Key
If you purchase Microsoft Office online from a third-party seller, then you will receive a key to activate Microsoft Office. There are essentially two ways in which you can use the product key to activate Office. Using this method, we will link the product key with the Microsoft account and log into Office using the same account.
Here is how to use Microsoft Office activation keys:
Open your web browser and go to office.com/setup.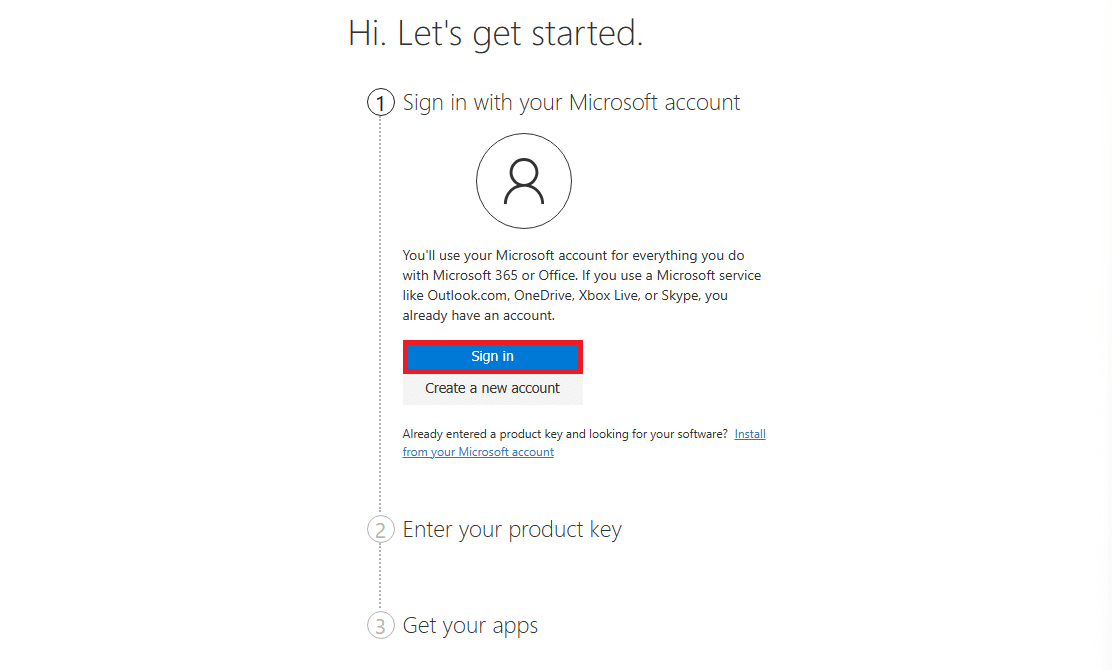 Here, you can activate Office through a simple, three-step process. Click on the Sign In button or press the Create a new account button if you don't have a Microsoft account.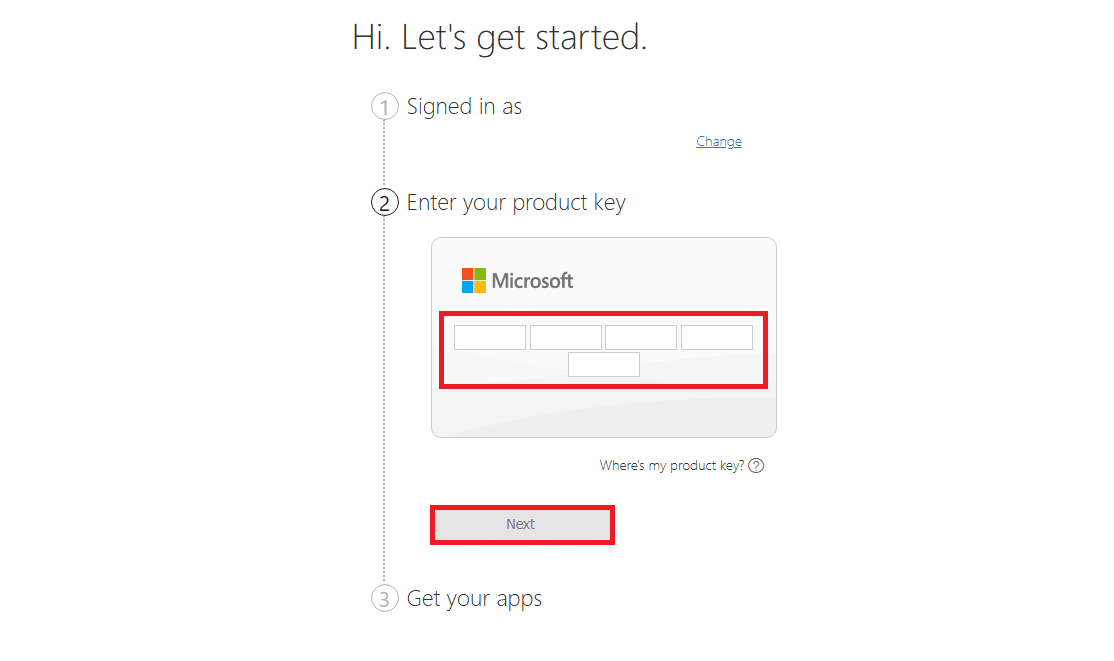 Once you log in to your account, you will go to the next step, where you will be prompted to input your product key. Copy and paste the key into the text box and click on Next.
Upon verifying the key, you will move to the next step, where you can find a list of the activated Microsoft product. Click on the Install button next to the product name to initiate the local setup download.
Open the downloaded setup file to run and install Office on your computer.
When launching any of the installed Office applications, you will be prompted to sign in using your Microsoft account. Enter the login credentials associated with the Microsoft account used for Office activation.
If you already have Office installed on your computer, open it and log into your Microsoft account. Then, click on File and then on Account in the left sidebar. There, click on Product Activation. You will be prompted to enter the product key in the textbox. Once added, the key will be linked, and the license will be associated with your Microsoft account. These are the same steps to follow to activate Office 365.
MS Office has been the go-to productivity suite for businesses for decades now. However, if you want to cut down on subscription costs, here are the top five best MS Office alternatives for 2023.
How to Activate Microsoft Office Without Product Key
If you misplaced the product key for Office, there is another way to activate Office. This method works for Office 2010, 2013, 2016, and 2019. You don't need to install any software for this process. However, ensure you have an internet connection to download the Microsoft Office 2013 activator for Windows 10. Here is how to crack MS Office:
Open your preferred browser and head to this link.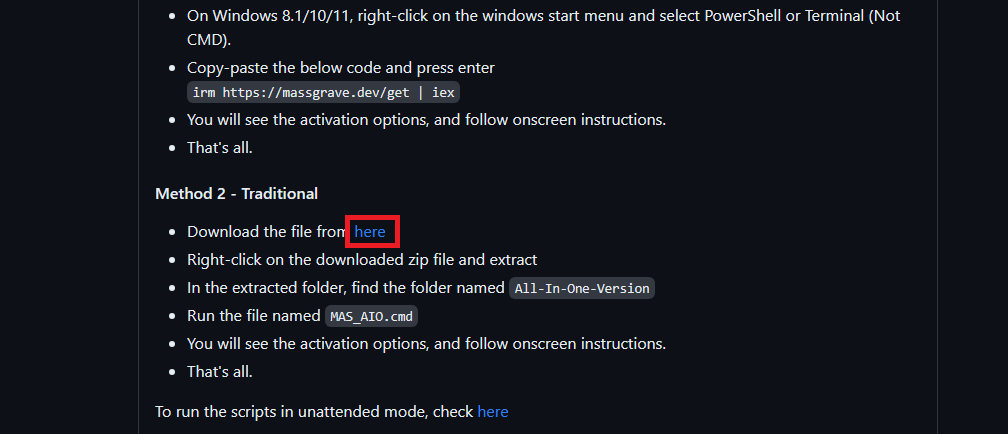 Here, scroll down and download the file mentioned in Method 2 – Traditional.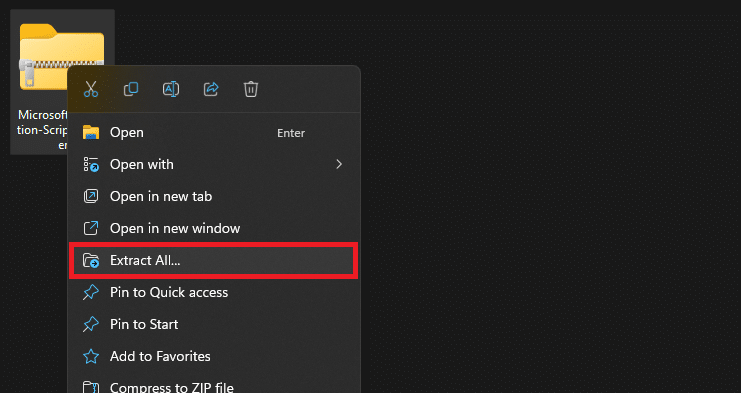 Right-click on the downloaded file and click on Extract All.
Open the extracted folder and navigate to the All-In-One-Version folder.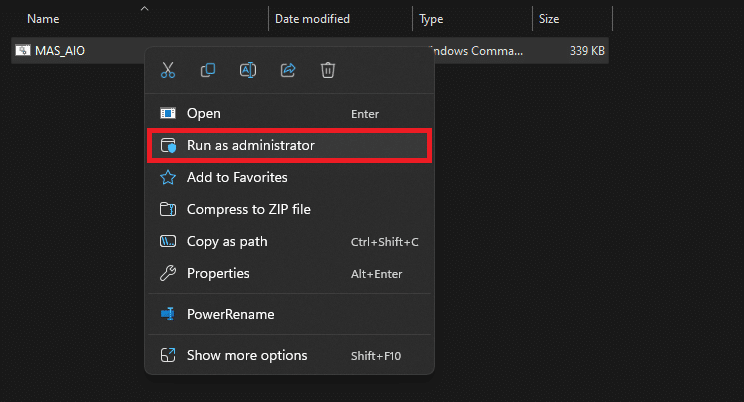 Here, right-click on the MAS_AIO file and click on Run as administrator.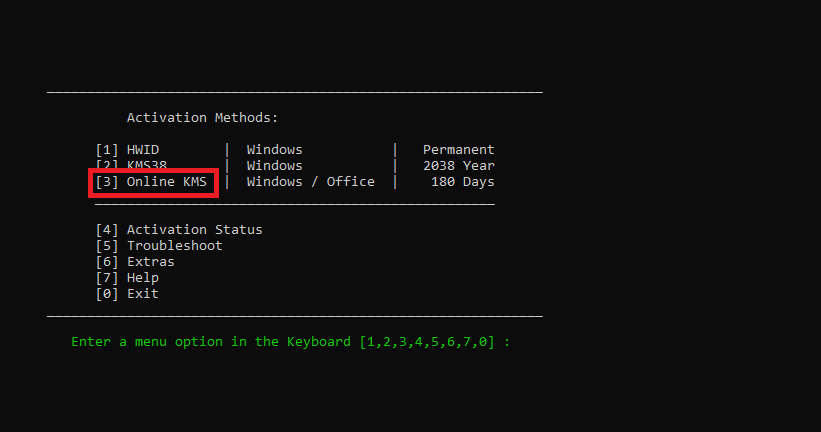 A new window will open. Here you can select the activation method. Press 3 on your keyboard to select Online KMS.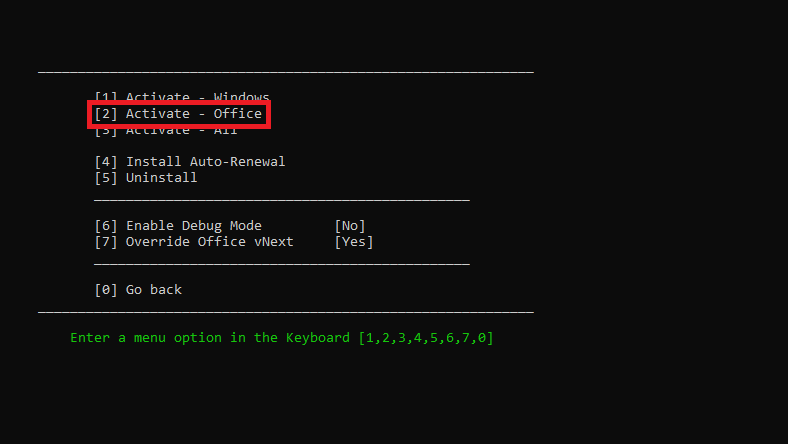 In the next window, choose Activate – Office by pressing 2 on your keyboard.
After choosing the option, Office will be activated on your PC after a few seconds. Restart your PC and check the status of the activation of Office.
Excel has been the king of spreadsheet tools, bow now there are many new competitors in the market that are free and provide similar features to Excel. Here is a list of the best free spreadsheet software for 2023.
How to Activate Microsoft Office for Free
Many manufacturers bundle their laptops with a Windows and Microsoft Office copy, often preinstalled with an OEM license. These copies can often be activated when you first set up your laptop, or you can find the instructions to activate Microsoft Windows or Office in the package or on your desktop screen.
When you first set up your Windows, you will be asked to log in or create a Microsoft account that links the license to the account. The account setup procedure is mandatory in Windows 11 and optional in Windows 10 and lower. Once you log in to your Microsoft account, you can open Office on your computer, automatically linking your Office activation key to your account.
If you don't have a new PC with Office ready to be activated, you can use the third method above or buy a cheap product key from a second-hand seller service such as G2A.com. This is also what you should do if your product key is not working or you've lost it.
You'll often find that the version of Office included with your new PC is only free for a trial basis, so double-check what the deal is when you're installing.
Office keys can be up to 25 characters long, which is impossible to remember. Here is how you can find Office activation keys easily.
How to Check Microsoft Office Activation Status
Now that you have activated your copy of Microsoft Office, you can check to see the activation status of Microsoft Office. Before we look at the steps, we recommend you restart your computer. Here is how to see the Microsoft Office activation status:
Open an Office application like Word, Excel, and Powerpoint. In this example, we will check Excel's Microsoft Office activation status.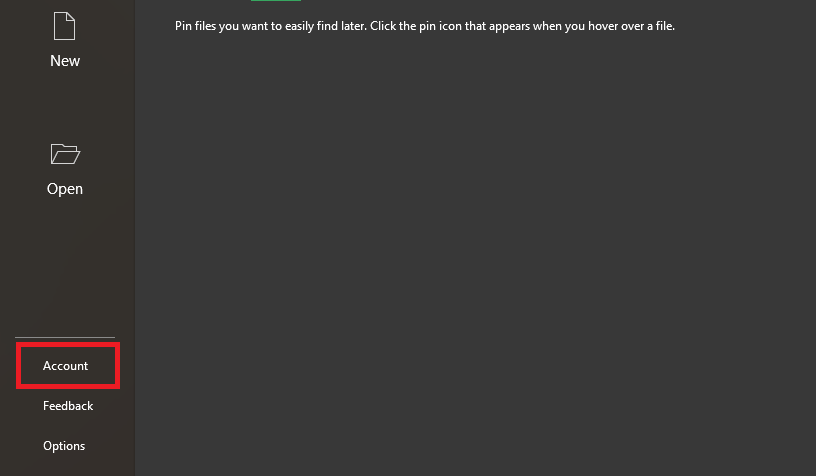 Click on Account towards the bottom in the left sidebar.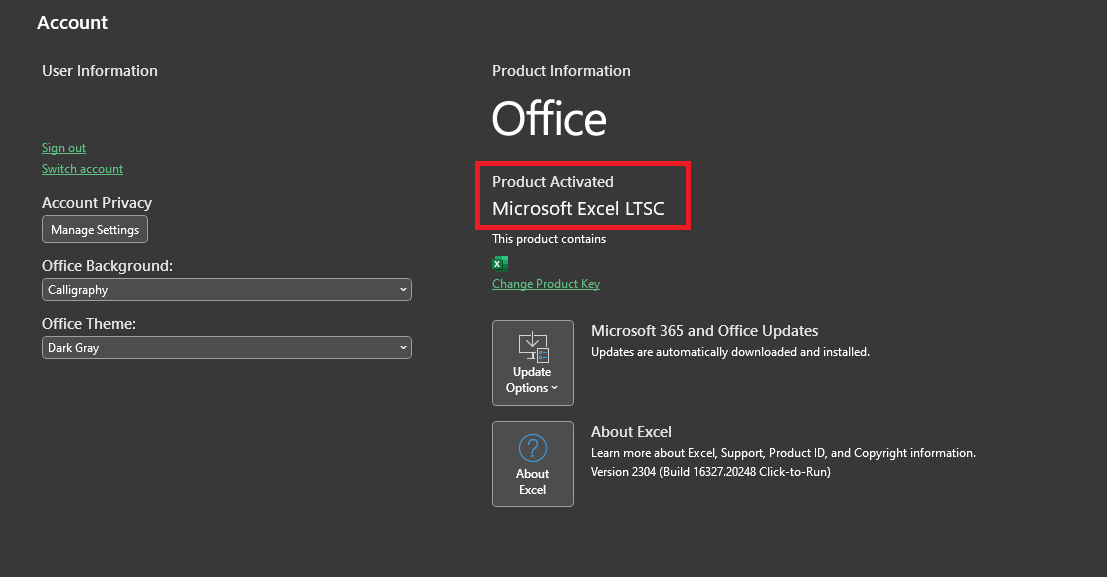 In the Product Information section, you can see the activation status.
Depending on your Office version, you will see a message saying "Product Activated" or "Subscription Active" meaning your Microsoft Office is activated. If you see a message like "Product Activation Required" or "Subscription Expired, " you have an expired subscription, or your Office installation is not activated.
Google offers many MS Office tools for free, including Docs, Sheets, and Slides, so you may wonder why the Google Sheets vs. Excel debate even exists. Check out our article for which spreadsheet software may suit your need better.
Why Should You Activate Microsoft Office?
Microsoft Office has a very strong and loyal user base, with people worldwide using the tools offered in the suite. There are several reasons why you should activate your copy of Office. Some of these are:
Updates
Microsoft regularly updates its software. However, these updates can only be downloaded and installed for activated Office editions. These updates include performance improvements, bug fixes as well as security patches that save you from any security vulnerabilities. Another benefit of staying up to date is that you can get access to the latest features.
Support
When you activate MS Office, you also gain access to technical support, which includes support services, online resources, community support, and forums. Moreover, if you encounter challenges that you are unable to resolve independently, you can seek assistance from the support team at Microsoft. They will assist you in resolving issues and provide answers to any questions you may have concerning Microsoft services.
Licensing
Using an activated office copy ensures you are using the software legally and complying with Microsoft's terms and conditions. Unauthorized use of software can lead to legal consequences and security risks.
Cloud Features
Utilizing a licensed version of Microsoft Office grants you access to all the cloud-based functionalities, such as SharePoint, OneDrive, and online collaboration tools. You can securely store your work in the cloud, enabling you to retrieve your files from any location as long as you have a compatible device and internet connectivity. The cloud features additionally facilitate real-time collaboration with others, simplifying joint project work.
Frequently Asked Questions
Can I Change My Product Key for Windows?
You can easily change the product key for Windows. To do this, open Start and go to Settings. There, click on System and scroll down to Activation. Here, you will be able to see the activation status of Windows. To change the product key, click on Change beside the Change product key. In the new window that opens, enter the product key in the text box and click on Next to verify it.
What Happens When Microsoft Office Is Not Activated?
You may face multiple issues when using an inactive version of Office. On inactive versions of Office, you can open and view documents, but you won't be able to change them. You will also receive annoying reminders telling you to activate Office. Your copy of Office won't receive any feature updates or security patches, leaving the software vulnerable to attacks.
Are Windows Activation Keys Permanent?
Genuine Windows activation keys bought directly from Microsoft provide a lifetime license that lasts indefinitely. However, OEM Windows activation keys last as long as you don't change your computer's motherboard.
Will I Need a Product Key When Reinstalling Microsoft Office?
If your Office activation is linked to your Microsoft account, you likely won't need your product key. But if you activated Office with a different method, you may need to keep a copy of your key.
Can I Use a Windows Product Key Multiple Times?
Retail product keys for Windows allow you to reuse the key on different computers. However, you cant use one license to activate multiple copies of Windows on multiple computers.
What Do I Do if I Don't Have a Windows Product Key?
You can use the third method above, or you can buy a new key from Amazon or second hand key sites like G2A.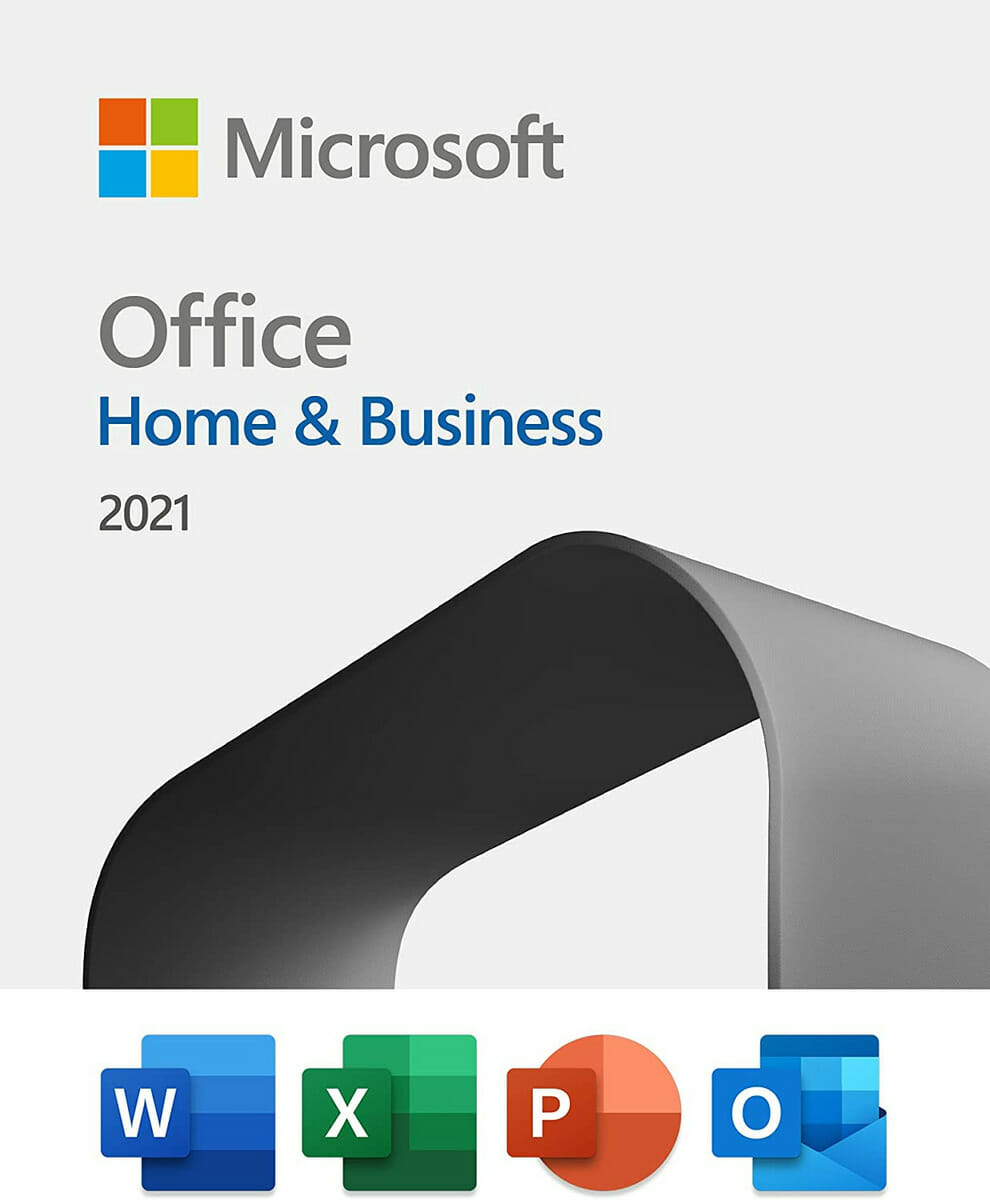 Wrapping Up
That's everything you need to know about Microsoft Office activation. If you found this guide useful, please check out the related content below.
Related: