Do you want to learn how to share battery on iPhone devices? While this feature was not available for older iPhone devices, it has since been introduced to devices running iOS 14 or later.
Read on to learn how to share battery on iPhones.
How iPhone Wireless Charging Works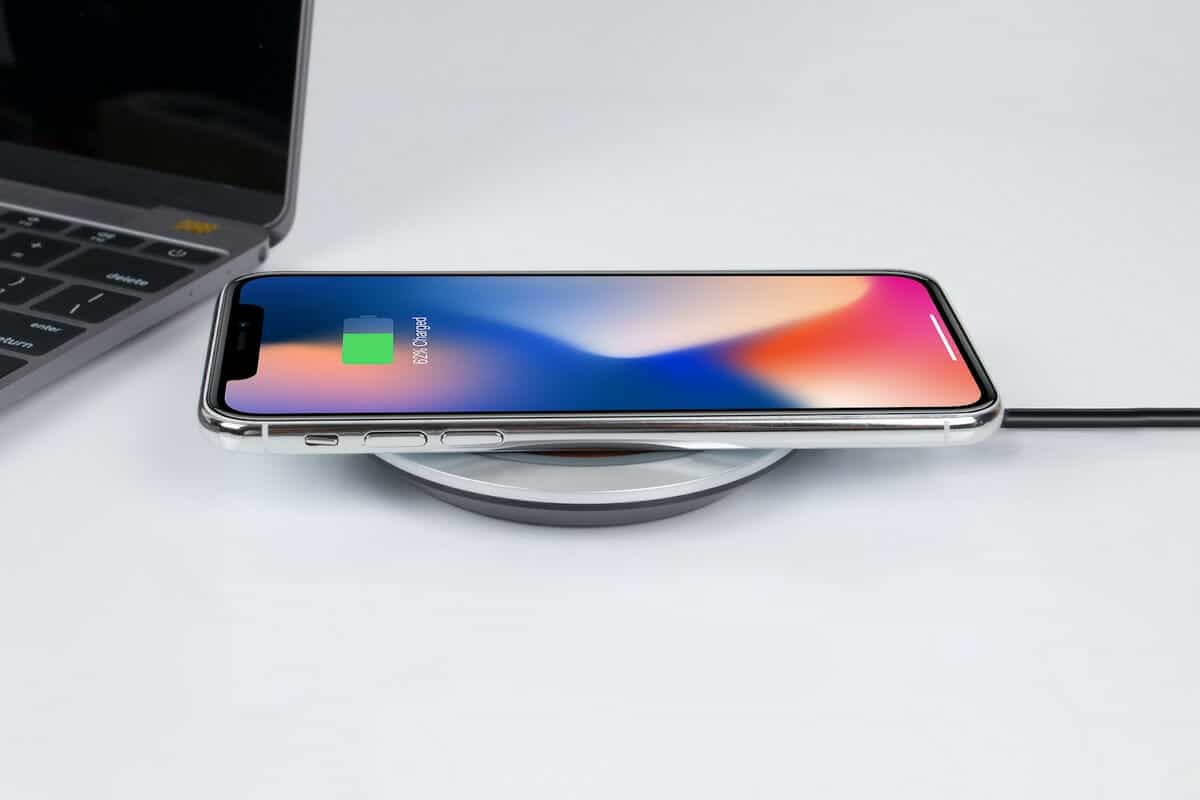 iPhone wireless charging requires an iPhone 8 or above. Wireless charging is a feature of the iPhone that makes charging quick and simple. The Wireless Power Consortium developed the open, global charging standard known as Qi.
Qi-certified chargers are compatible with the iPhone and accessible as attachments and found in automobiles, coffee shops, airports, and hotels.
Most Qi-certified chargers can deliver around 7.5 watts of power to iPhones running the most recent iOS version. Both physical Apple stores and online Apple stores carry these chargers.
Here are the steps for charging the iPhone wirelessly:
Connect the power to the charger. Use the power adapter included with the device or the one the manufacturer provides.
Put the charger in the location that the manufacturer has specified or on another flat surface.
With the screen facing upwards, put the iPhone on the charging station. Put it in the charger's center or the spot the manufacturer suggests for maximum performance.
Your device will begin to charge a few moments after you put the iPhone on the wireless charger.
Related: Fix the "Last Line No Longer Available" iPhone Error
Can You Battery Share on a Smartphone?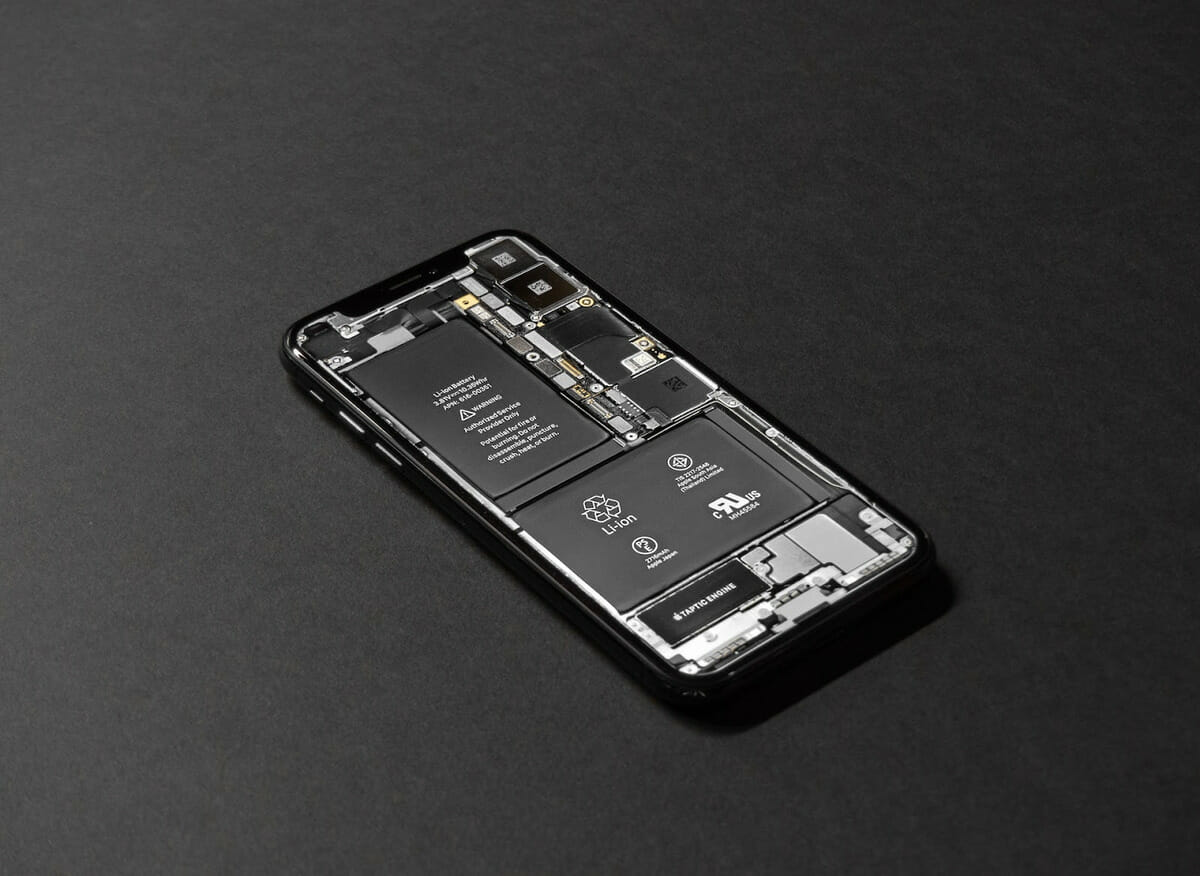 The power-sharing feature, often known as wireless reverse charging, allows phones to share batteries. Currently, Samsung is the leading manufacturer of phones with this feature. You can use this function to share your phone's battery with other supported phones, such as the Galaxy Watch and Galaxy Buds.
It is primarily accessible on Qi-certified devices, such as the Huawei P30 Pro or other flagship Samsung devices like the Galaxy S20, S20+, S20 Ultra, Z Flip, Note10, Note10+, S10e, S10, S10+, and Fold.
Apple has also introduced its battery-sharing technology to a handful of models, including the iPhone 14, iPhone 14 Pro, iPhone 13, iPhone 13 Pro, iPhone 12, and iPhone 12 Pro. These devices all run on iOS 14 or later, and they can only enable battery sharing with other compatible models.
Previously, only a few Samsung models had the wireless power-sharing function. However, Apple has now added this feature to its latest models so that users can transfer battery from one iPhone to another over WiFi or Bluetooth. This is especially helpful if a friend is running low on battery and they don't have a charger or power bank handy.
Related Reading: How To Drop a Pin on iPhone
Notify Friend's Battery Status Using Battery an App
Another helpful feature that Apple has included in its devices is to share the status of an iPhone's battery life with others. You often wait for a friend to respond without knowing that their battery is already dead, so they do not have the chance to inform you.
By enabling this feature, Apple users can now notify a friend of their battery status. This feature has proved to be a popular function among parents so that they can be alerted about their children's low battery status and give them peace of mind that their children are not in any trouble.
Battery Life works because every user downloads the application on their phone. Once downloaded, the app will share the battery status for each connected device. This application will notify users of low power status, when the device is being charged, and all on a simple-to-use interface.
The battery-sharing iPhone application also allows VoIP calling and has additional privacy controls that allow you to block battery life using a quick toggle.
There are two versions of apps available: The free version and the Pro, which costs $1.99. Note: The app may not work while the do-not-disturb mode is on.
Can You Powershare iPhone, iPad, and Other iOS Devices?
Although the technology required for reverse wireless charging exists on iPhones, it is only available on a selected few devices that are at the top end of the spectrum. This is because implementing this technology is costly, so the feature is reserved for their flagship and premium devices.
As of this writing, reverse charging is available on iPhone 14 mobile devices. However, it is incompatible with charging other Apple products, such as an Apple Watch or AirPods.
How To Share Battery on iPhone Devices
Currently, reverse wireless charging is only available on selected devices (iPhone 14 series or newer). Below are the steps to enable battery sharing:
On the main home screen, click on "Settings."
Scroll down and tap "Battery."
In the "Battery Share" option, tap the toggle to turn "On."
Note: Battery sharing can drain your iPhone's battery, and it is only compatible with other iPhones running iOS 14 or later.
Frequently Asked Questions
Can You Share Battery With iPhone 11-14?
Battery sharing is only available for the iPhone 14 series. On older models, although the necessary technology for reversed wireless charging is available, Apple does not allow the power-sharing function.
Can You Send Battery Life to Another Phone?
Yes, however, only on selected models. On iPhone 14 models or later, you can share your battery life with another compatible iPhone model. Follow the steps below to enable battery sharing on iPhones:
Ensure both iPhone devices are running iOS 14 or later.
Place both iPhones close together.
On your iPhone, go to "Settings" and tap the "Battery" option.
Tap on "Battery Share" to enable.
Your iPhone should be listed as an available power source.
Repeat the same steps on the other iPhone device.
Start sharing your battery life.
Can Phones Share Battery Wirelessly?
The majority of Qi-compatible devices allow wireless power share. Using the reverse wireless charge function, a phone may reverse charge a smartphone, smartwatch, or wireless earbuds. The backs of the two phones only need to be combined to start wireless charging.
Can You AirDrop Battery?
Although the name might imply otherwise, wireless charging requires your phone and the charger to be in contact. Reverse wireless PowerShare is available on the iPhone, however, only for iPhone 14 series or later versions.
AirDrop, on the other hand, allows for total wireless communication and file transfers between iPhone models, which means it's impossible to AirDrop the battery.
Wrapping Up
As we conclude, we have given you the steps on how to share battery on iPhone devices for newer models. While this feature is helpful, it is only compatible with selected devices with the same software and technology. However, we are sure this feature will continue to adapt and improve, and in time, it will become more widely available.
We hope you have found this guide helpful, and don't forget to leave your comments below!
Related: