Is your iPhone home button not working? You've come to the right place. In this guide, we'll cover the four best solutions for a broken iPhone home button:
Restoring and recalibrating your phone
Cleaning out the area of the home button
Using assistive touch
Replacing the broken iPhone home button
As it's often hard to tell what is causing the issue with the home button on your iPhone, you may need to try several solutions. Luckily, most of them are relatively easy to do.
Read on to learn the potential causes of an iPhone home button not working and how you might be able to fix it.
Why Is My Home Button Not Working?
Using your iPhone without the home button can be a nightmare as it is one of the essential parts of the UI. If you're facing the home button not working issue in your iPhone, here are a few reasons why you may be facing the problem.
Software Issues
Sometimes, a particular application can be buggy and cause the home button not working for iPhone 7 or newer models. Restart your iPhone and try opening another application to check if this is the case. There, test out the home button to see if it works. A lot of times, simply restarting your phone can fix the issue.
Dust Buildup
The iPhone models before iPhone 7 relied on the relatively old button technology, which meant there was a tiny gap in the sides whenever you pushed the button. The opening allows dust and debris to go through, affecting its functionality. This may be the case if the button doesn't press all the way or feels mushy.
Related: How to Turn Off Do Not Disturb on iPhone [Easy iOS 15 Guide]
Physical Damage
There is a considerable chance that your home button will stop working if your phone comes into contact with liquids or falls down. This issue is more likely to occur on iPhone 7 and 8 models as they use the touch buttons.
Check for cracks in the button, as the capacitive button can stop working if there is a crack in the glass. Also, check for water damage, as it can often be spotted towards the edges and sometimes under the button itself. The button can be replaced, but you will lose the TouchID functionality if you do so, unless you also replace the touch id sensor.
Internal Damage
Due to a previous shoddy repair, you can face the home button not working on an iPhone 8. The home button uses small ribbon cables, which are extremely easy to damage. These cables can often get damaged during the repair.
Another issue that can occur is an anchor screw that has been overtightened. If the screw is overtightened, the component that transmits the signal from your finger press to the logic board is compressed, which means it won't be able to transmit the signal.
Lastly, if everything else seems to be working fine, the issue is most likely related to the logic board, which will require repairing. If that's the case, it may just be better to get a whole new phone.
Related: How to Screenshot on iPhone, iPad, and iPod Touch [3 Ways]
How to Fix the Home Button on iPhone
Here are some methods you can fix the home button for iPhone with.
Method 1: Restore and Calibrate
Related: How to Fix a Surface Pro Keyboard 
It might only be necessary to restore your iOS device to the factory settings to fix the iPad home button not working issue. Firstly, ensure that your iPhone has the recent update of iOS.
Ensure that your data is backed up to iTunes or iCloud whenever you restore your iPhone and update the iOS software.
To do this:
Connect your device to iTunes.
Here, search for your iPhone and select the Restore option to restore your device.
After that, slide your iPhone to turn off while pressing the Sleep button.
Now follow the same procedure to switch it back on.
Your iPhone will restart, hopefully fixing the issue.
Or:
Make sure you have a backup of your data and settings on iCloud
On your iPhone, navigate to Settings > General > Transfer or Reset iPhone


Select Reset


Follow the prompts to wipe and restore your device
Method 2: Clean Your Home Button
Your phone will eventually start to collect dust and moisture. This is another typical problem that makes the home button unusable. The crack surrounding the button can easily accumulate dirt, dust, and other tiny particles inside your pocket. Fortunately, you can fix this issue easily with a simple cleaning.
To do this:
Take a cotton swab and lightly spray some isopropyl alcohol on it.
Swipe it gently but quickly around the edges of the home button.
Wait a few minutes until it dries before trying the home button.
You might also try blowing into your iPhone's charging point and around the home button using a can of compressed air by pressing and holding the home button. The dust that might be causing the home button to stick can be removed this way.
Method 3: Use Assistive Touch
People who have broken home buttons can use a temporary fix by turning on the AssistiveTouch function in iOS. This accessibility feature will display a button on the screen that allows you to use your phone without the need to use the physical buttons.
Here is how to add a home button on the screen:
On your iPhone, open your Settings.
Click on the Accessibility option.
Choose the Touch option.


Turn AssistiveTouch on.


Touch the AssistiveTouch and press Home to use in lieu of your Home button.

Method 4: Repair the Home Button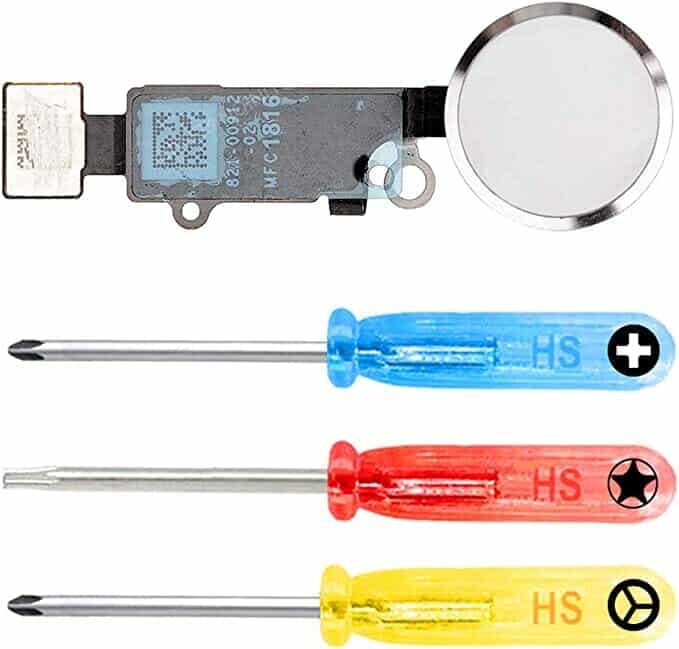 One way is to see if the Apple warranty is still active. If the warranty has expired, they might be able to fix this problem for you without charging you, but if not, replacing the home button will cost money.
Take your device to one of Apple's service centers if its warranty has expired. The home button will be examined and repaired by one of the licensed Apple technicians to ensure it is in new condition. Although replacing your home button can sometimes result in the loss of Touch ID, you can restore the home button's functionality.
Related: How to Fix Last Line No Longer Available Error on iPhones
Buy a New or Used iPhone
If you get sick of using assistive touch, sometimes the best course of action is to simply buy a new or used iPhone that has a working home button.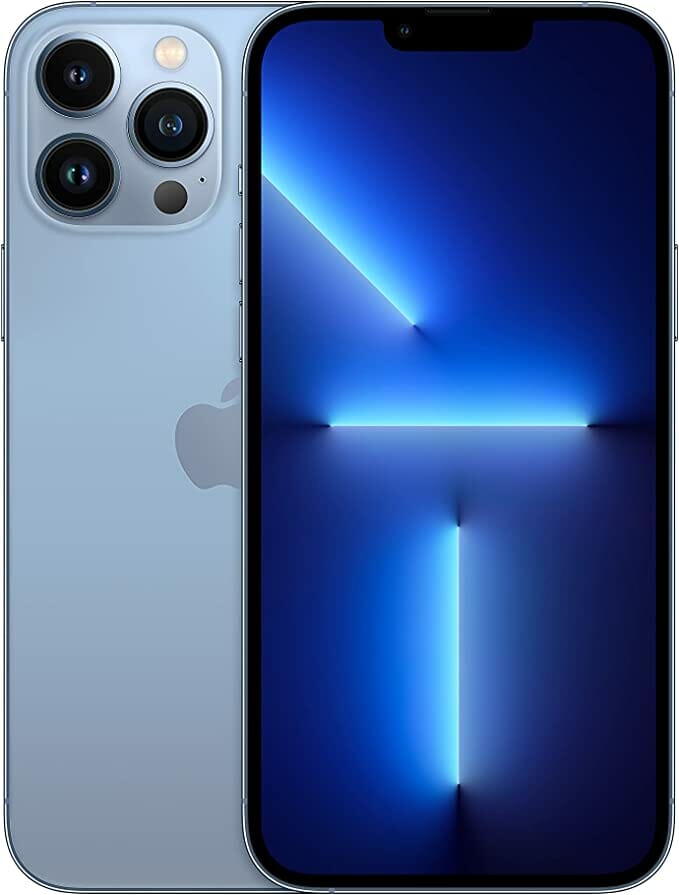 Frequently Asked Questions
What Causes the Home Button in iPhone to Stop Working?
There are several reasons why your iPhone home button may stop working. These can be software or hardware-related issues. Most commonly, a software bug can stop the home button from working. These can be fixed by a restart or a reset. However, if the home button is broken, it may need to be cleaned, repaired, or even replaced.
Can I Use My Phone if the Home Button Is Damaged?
You can use your iPhone even if the home button is damaged by using AssisstiveTouch. To enable it, open Settings on your iPhone and go to Accessibility. Here, click and enable AssisstiveTouch. Once it's enabled, you can use it by clicking the button and then clicking on Home.
Wrapping Up How to Fix an iPhone Home Button
So, the above are all the ways that you can fix the iPhone home button not working. The best course of action is the check whether a system restore and cleaning the button work first. Then, if your home button is still faulty, you will have to have it repaired or simply use the assistive touch until you get a new phone somewhere down the track.
Related: