Google Maps is arguably the best mapping program in the world. It's easy to use to guide you to anywhere you need to go and has the most up-to-date and accurate maps.
Another strong point of Google Maps is that it is easy to use. But sometimes, you may need a little help. That's why we're going to show you how to drop a pin in Google Maps for iPhone, Android, and desktop. We'll also walk you through step by step how to share and remove the pins too. Read on to learn more.
How to Drop Pins on Google Maps for Mobile
A lot of times, entering the location in the Google Maps search bar is insufficient, so you will need to zoom in or out to locate the exact area. On iOS and Android devices, the procedure for pinning a point on Google Maps is the same.
Here is how to drop pins in Google Maps on iPhone and Android: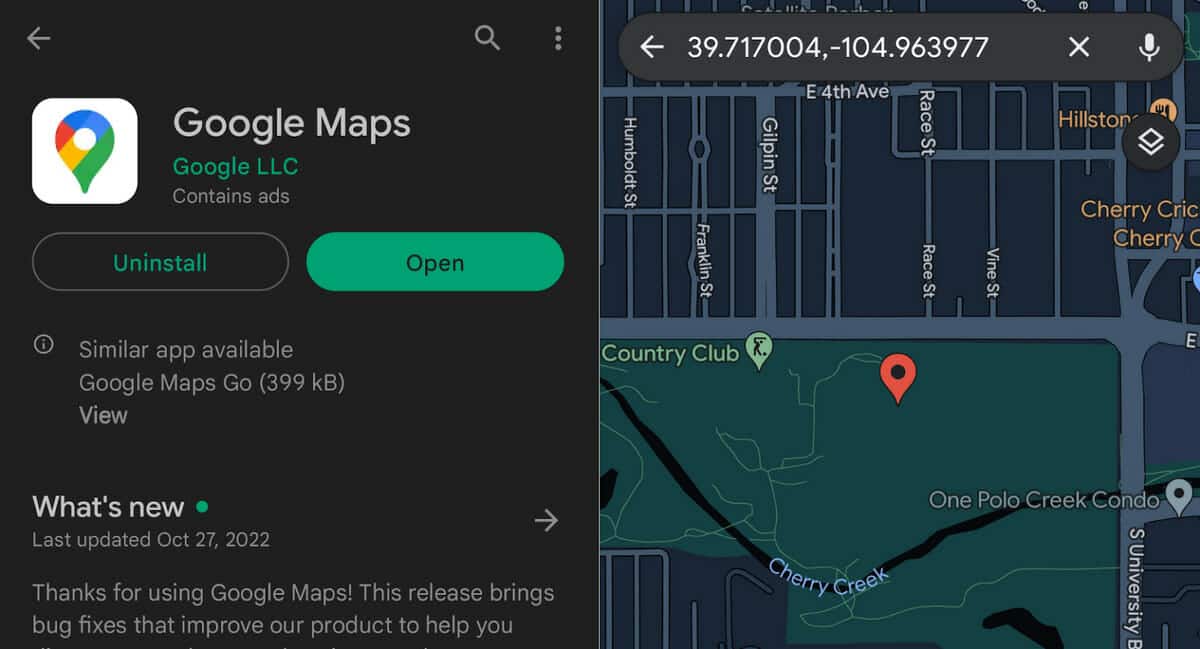 On your iOS or Android phone, open the Google Maps app.
You can type in a place and then search the location of the resulting pin. Alternatively, you can begin a manual search if you've been looking for a location nearby.
Zoom in as close as you can once you've found the correct location on your screen.
Press and hold the desired spot briefly to drop a pin.
Your finger will turn into a pin. A panel with various settings is also located at the bottom of your screen.
Relate
How to Remove a Dropped Pin on a Mobile
The ability to put a pin on Google Maps is helpful, but what happens if you accidentally place the point somewhere else? Everyone makes these errors, which are also quite simple to correct.
Here are the steps to follow to get rid of the drop location pin on Google Maps: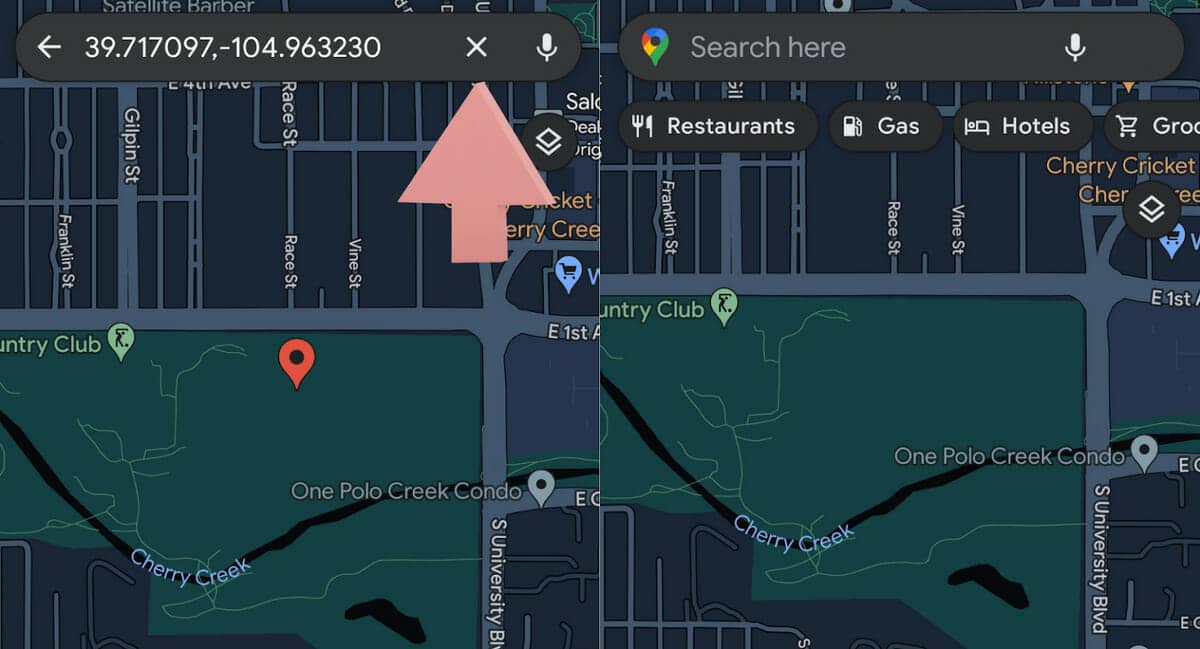 Click on the pin you dropped accidentally and wish to remove.
Tap the X icon in the search field beside the coordinates before you do anything else.
The dropped pin would quickly disappear from your device's screen, allowing you to drop the pin again.
How to Share Google Maps Pin Location on Mobile
What if you dropped a pin you need to share with another person? After dropping a pin, you take several actions. One of them is to let someone else know where you pinned it.
Here is how to send a pin on Google Maps for mobile: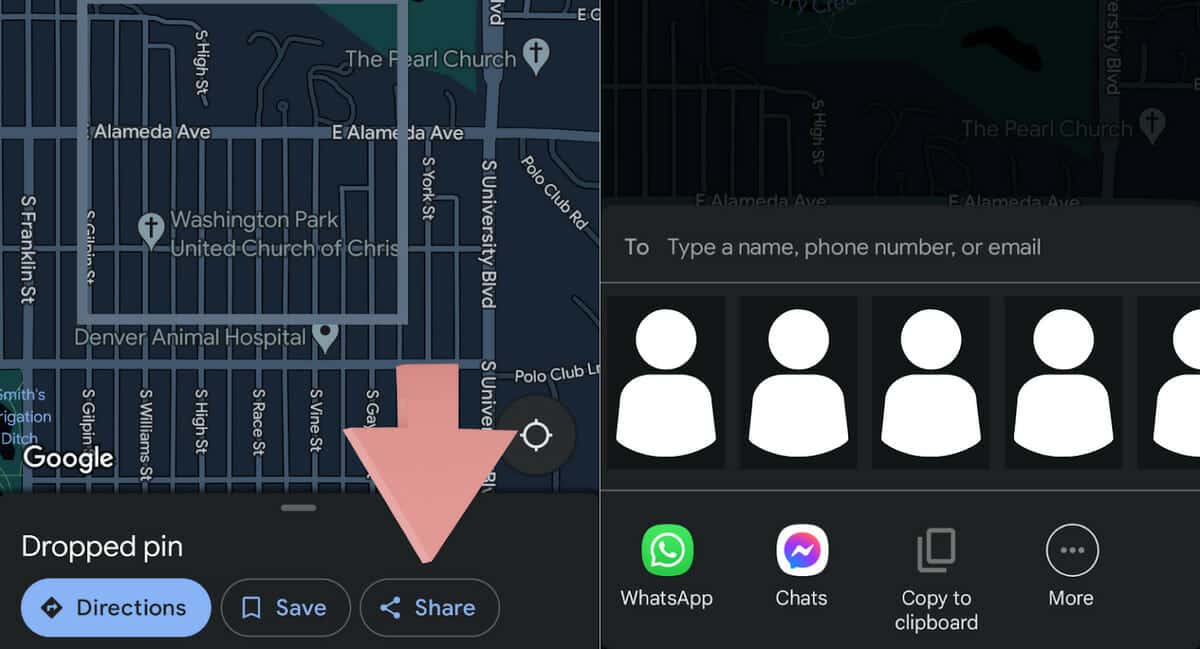 On your Google Maps main home page, head over to the location of the pin and click on it. This will open a pop-up panel with multiple options.
There, click on the Share option.
You can send an email immediately by typing the name of the individual you wish to share something with. Alternatively, pick one of the social media apps. Google Maps works with other platforms, including WhatsApp, Facebook, and SMS.
After the redirect, open the selected app, search for the person you wish to share the location with, and click the Send option.
How to Drop a Pin in Google Sheets Desktop
Although most users tend to use Google Maps on their smartphones, there is still a significant number of users who use Google Maps on desktops. Whether you're planning a trip or just want to "drop a pin on my location", it can be extremely handy to know how to add pins to Google Maps.
Here are the steps to drop a pin on Google Maps for desktop browsers:
On your desktop, open your browser and head over to Google Maps.
Either scroll to the desired location or search it using the search bar towards the top left side of the screen. Zoom into the location as much as possible to make sure you can select it precisely.
Click on the location, and the pin will appear under your mouse cursor.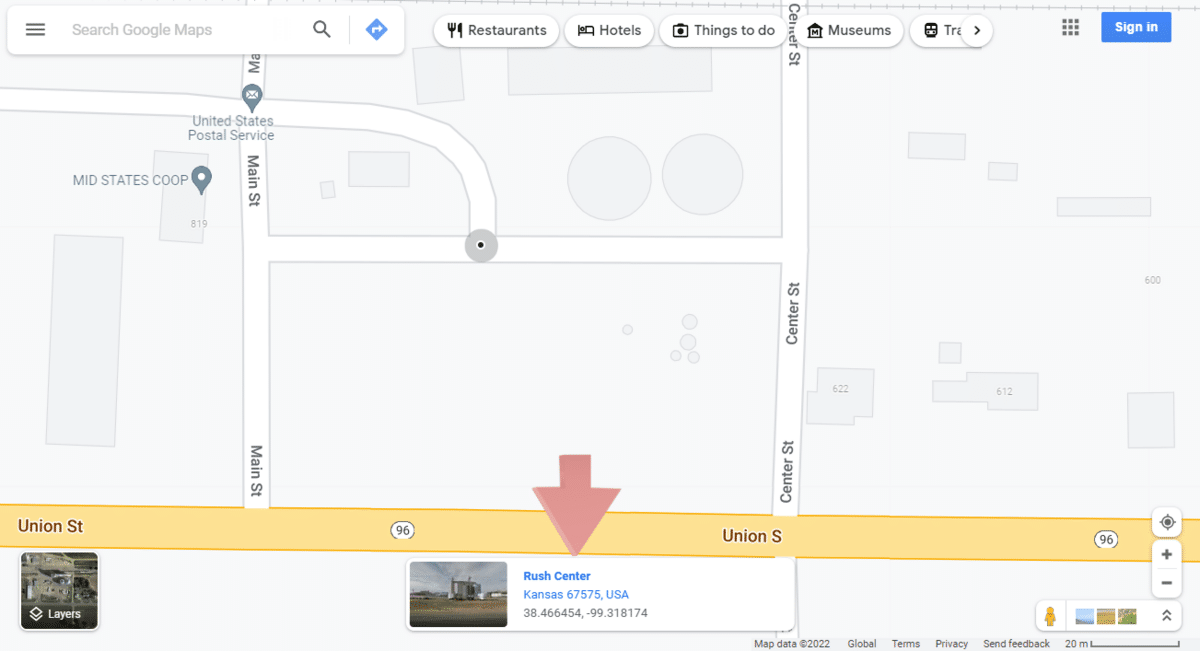 A pop-up box will also appear at the bottom of the screen, allowing you to look at the coordinates and the street closest to the pin.
How to Remove a Dropped Pin on a Desktop
Even on a large screen, you can drop the wrong pin by mistake. Here are the steps to follow to remove a dropped pin:
In your main Google Maps screen, locate the dropped pin and click on it.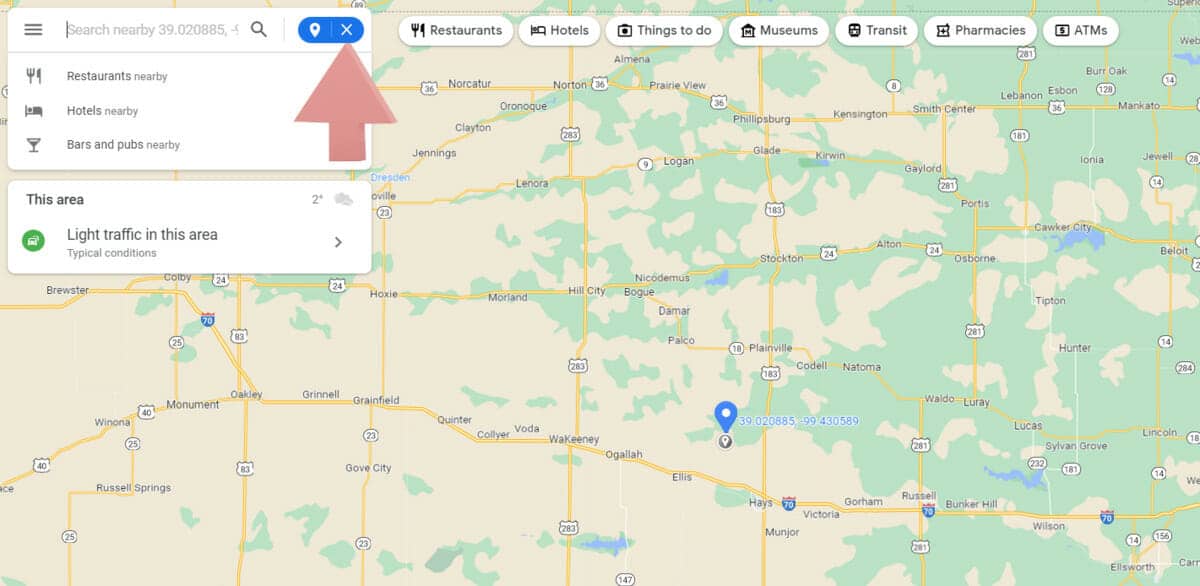 In the pop-up that opens, click on the X symbol towards the top-right side of the screen.
The pin will disappear.
How to Send a Pin Location on a Desktop
The process to share a pin drop location on the desktop is very similar to how you would do it on the mobile app. So, How do you send a pin drop from desktop maps? Like this:
Click on the pin on the maps. This will open a panel towards the left side of the screen.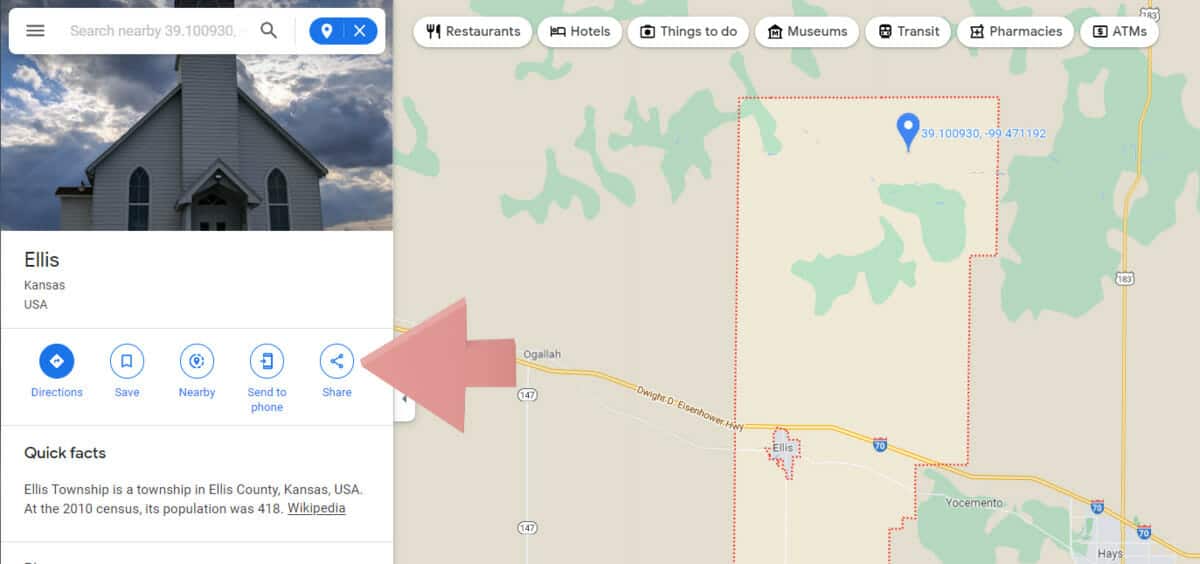 Here, click the Share icon. This will open a new panel in the middle of the screen.
Here, you can either click on Copy Link, or you can click on the different platforms at the bottom of the panel to share the pin there.
Making the Most of Dropped Pins
Now that we know the basic functionality of dropping a pin in Google Maps let's look at how you can utilize dropped pins.
Use Drop a Pin for Directions
The most helpful feature of Google Maps is the ability to give directions to a place. Dropped pins become a crucial element of the procedure if you need clarification on the address of a specific spot.
Your dropped pin can be used as a starting or an ending point. It is only possible to place two or more dropped pins and determine the route between them. Instead, you should drop a pin on maps, write down the coordinates or address, and then drop a second pin that will serve as your starting point or destination.
The map will show bicycle routes, foot, and driving routes.
Saving a Drop Pin Google Maps
You can add the position of a pin to a list linked to a Google account. Then, all of your devices will be able to access it.
By default, three pre-made lists are available:
Want to go
Favorites
Starred locations
By selecting Your Places from the app's main menu, you may add new lists and remove the default ones. You can share each list with certain people, public or private.
You may create group lists for vacations and day trips so anybody can add pins too.
Sync a Desktop Pin With Your Phone
When you place a pin on Maps using the desktop app, you can share it to the Google Maps smartphone app, send it via email to the Gmail account linked to your account, or text it to the phone number linked to your Google account.
Adding Labels to Dropped Pins
Your dropped pins can be marked with a special phrase or word. It can also be included in a list. All Maps versions will display the labels and sync across the Google account. You will use personal locations across Google products for tailored suggestions and more helpful adverts. But, the feature does have a downside in terms of privacy.
Frequently Asked Questions
How Do You Send a Pin Drop on Google Maps?
To send a dropped pin, first, open Google Maps and put a location name or an address in the search field. Find a location on the map. After that, click and hold to place a pin in the desired location. To expand the menu, click on the label of the pinned Location. Find the Share option and click it. The URL can be copied or shared in social media apps.
How Do I Create a Pin Location?
Open your Google Maps application. Locate the spot on the map where you want to put a pin, then zoom in as far as necessary to make it visible, when you see a pin beneath your finger, tap and press the area where you wish to drop it.
Wrapping Up How to Drop Pins on Google Maps
From reading the above guide, you should now know how to drop a pin in Google Maps on the mobile versions and from a desktop search. You will also no know how to share and remove pins from maps too. If you have any questions, please let us know in the comments.
If you found this guide useful, you may want to check out some of the below guides.
Related: