In 2023, workspace collaboration is all about hybrid tools that combine spreadsheets, docs, tables, and so much more. Coda and Notion apps are just a handful of those tools.
So who would win the Coda vs. Notion battle of apps? While both apps allow users to collaborate on plenty of shared features (such as blocks, docks, and databases), some differences suit different unique workflow needs.
In this article, we compare both apps' pricing plans and features. We even provide a few alternatives if you want to explore hybrid tools more thoroughly.
What Is the Coda App?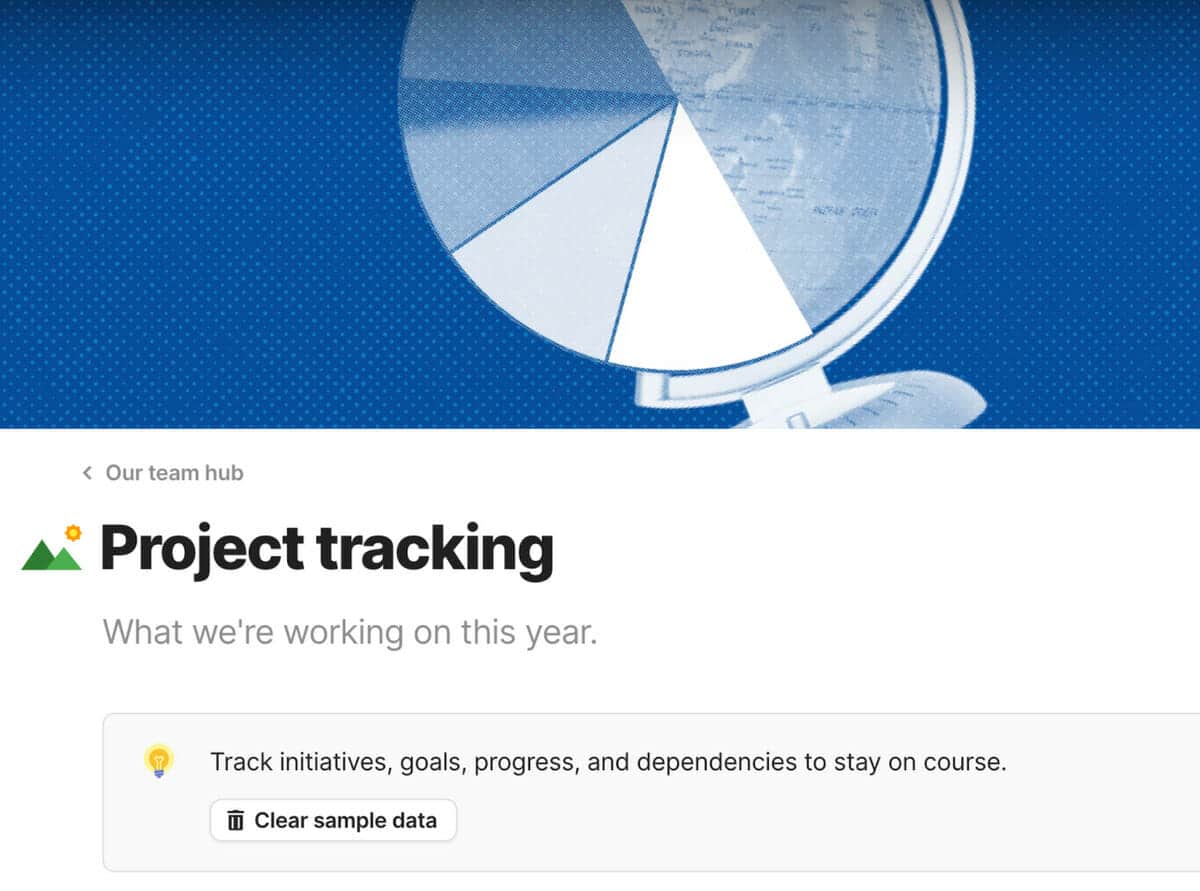 Coda's rating: 4.9/5 on Product Hunt
Coda is a powerful productivity tool that allows users to design their own work management app from scratch. Like Notion, Coda belongs to the newest generation of "all-in-one" collaborative workspaces.
Coda lets you automate almost everything using formulas — from sending notifications to other team members to assigning new tasks. However, Coda's "power" might be too complex for some users. With so many features, it must be fully understood before it can be used productively.
Like Notion, using Coda depends entirely on your specific organizational requirements and preferences.
Coda's Main Features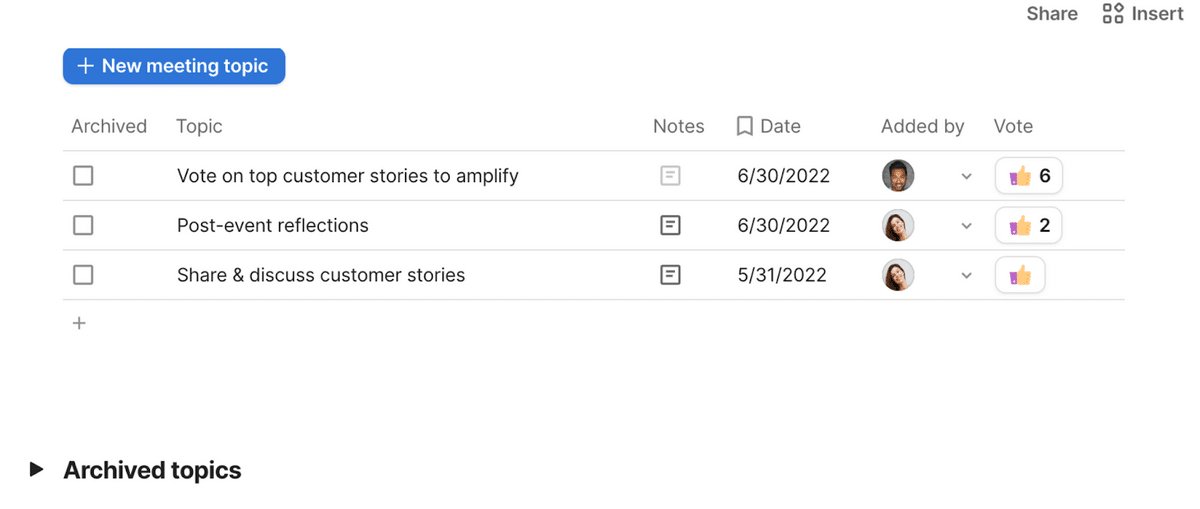 Coda's intuitive interface comes with plenty of different features that make the tool popular for project management:
Easy blog editor
Efficient email notifications that track projects and alert you whenever something happens
Drag-and-drop site builder
Project templates
Timeline that allows team members to track their customer interactions in real-time
Team management system that lets users track the availability of employees and resources
Gantt charts for tracking the progress of your projects
How Does Coda Work?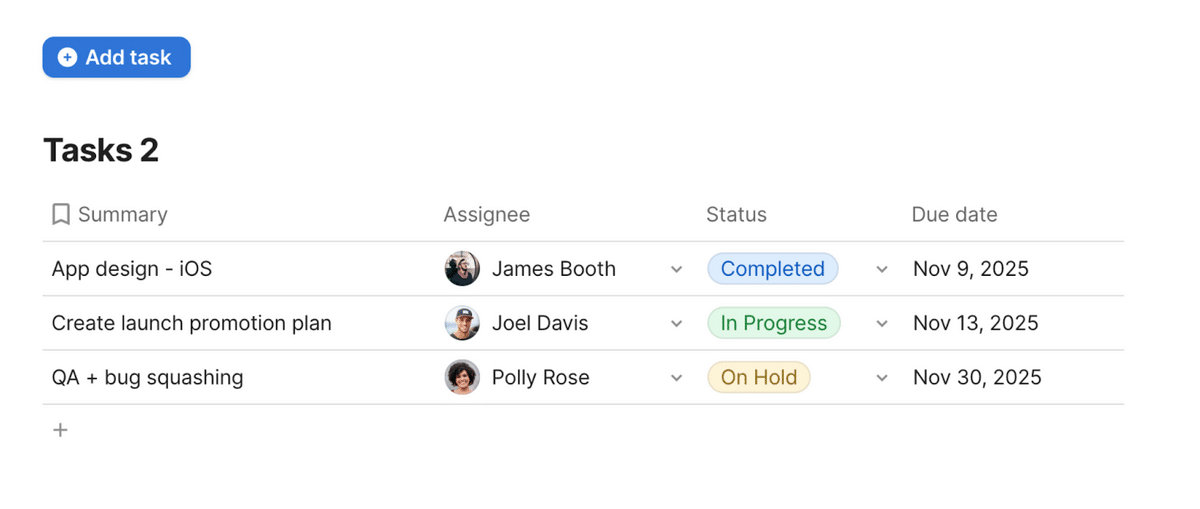 Use Coda to organize your tasks by turning them into tasks, projects, or releases.
Tasks are the smallest building blocks in Coda.
Unlike tasks (that one person can easily manage), milestones are larger blocks of work that must be finished within a specific period.
Releases present the completion of a task or a milestone.
Once you start building your workflow in Coda, you can add other team members by sending them emails. Group projects are made easier and more efficient via chat within the app.
Who Can Use Coda?
Coda's intuitive interface is ideal for businesses and teams of all sizes, as it allows users to easily create and manage projects. The Coda app also releases new updates on a near-weekly basis, meaning that users can always find new ways of adapting.
Coda Pricing
Coda's basic plan is free. The app's paid plans include the Pro (with the Pro plan starting at $10 per "Doc Maker"), Enterprise, and Team.
What does "Doc Maker" mean? Let's say a handful of people create docs while others edit them or simply monitor the project. Teams that only open a few docs can save quite a bit of money with Coda because the app doesn't charge them per number of users.
What Is Notion?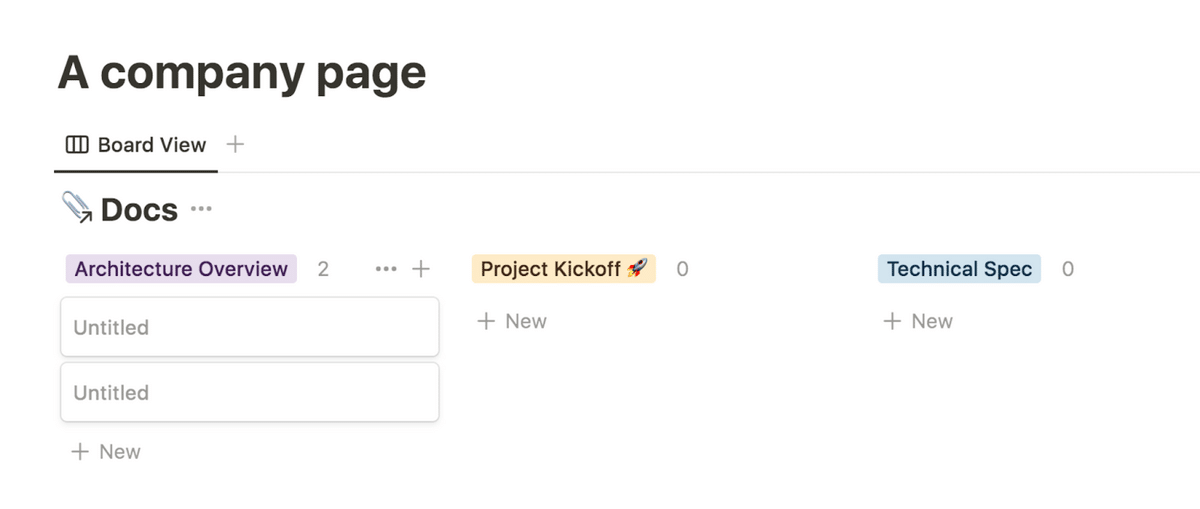 Notion's rating: 4.8/5 on Product Hunt
While the first version of the Notion app was mainly focused on taking notes, within a few years, it's become the complex productivity tool that it is today. Similar to Coda, Notion uses the power of blocks, docs, and spreadsheets to help users create databases, web pages and even wikis.
Besides document-oriented projects, Notion allows its users to organize their tasks using Kanban boards, Gantt charts, and databases. Notion's formulas aren't as powerful as Coda, which actually makes it easier to use. If you require advanced automation and spreadsheet tools, Coda may be a better pick.
Related: New to Notion but looking to build your skills? Check out these Udemy Notion courses!
Notion's Main Features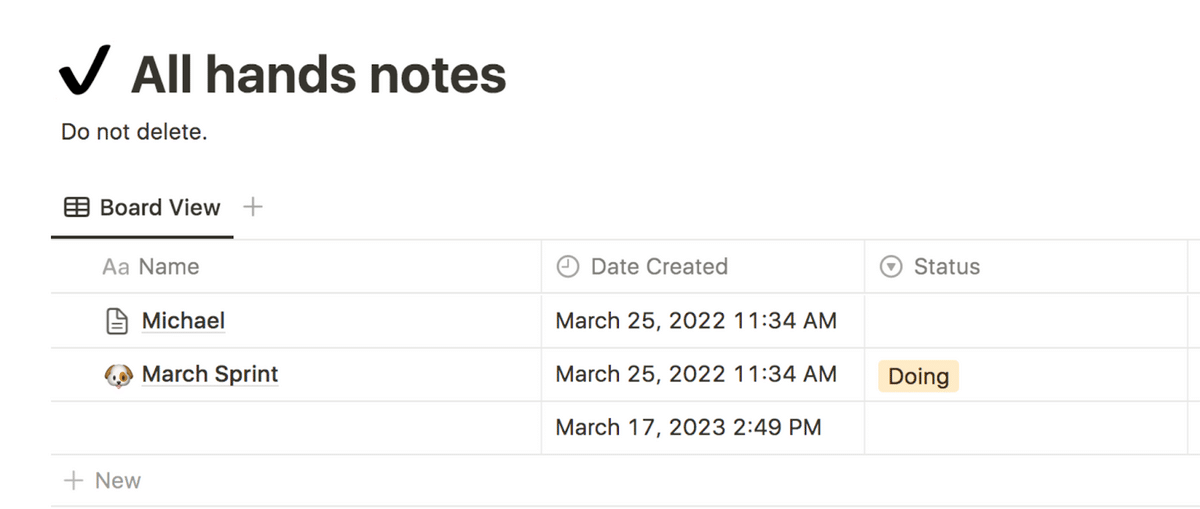 Notion's flexible tools and features encourage users to manage their projects easily:
Time tracking
Collaboration and team communication
Detailed, customizable reports
Email notifications to track progress
Desktop and mobile
Secure file storage
Wiki implementation
Easy widget implementation
Notion AI assistant to help users write and brainstorm
How Does Notion Work?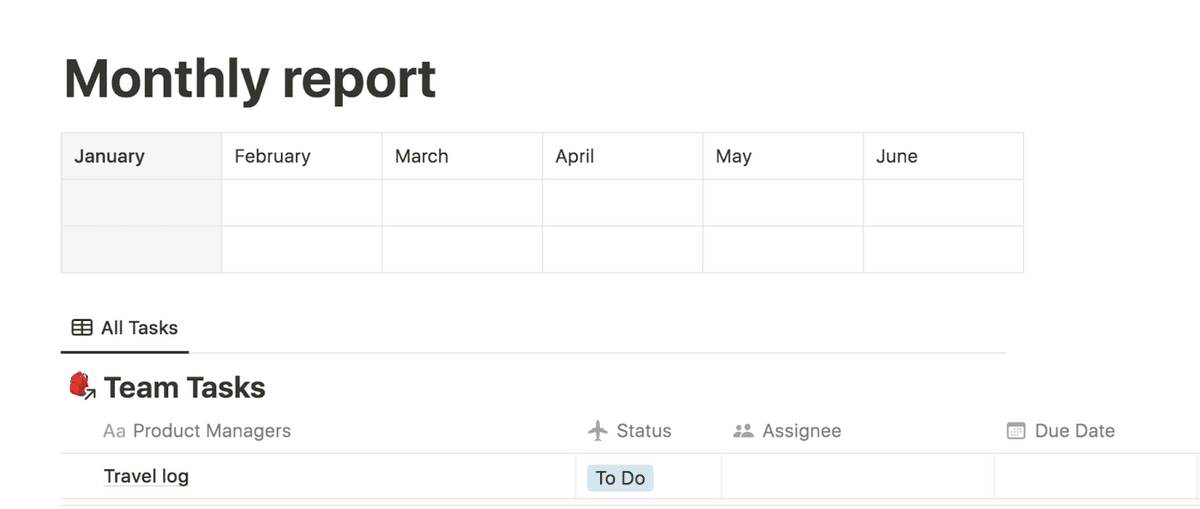 Similar to Coda, Notion is also based on docs, blocks, and databases. When you open a blank page in Notion, you can easily keep information inside of it or create a subpage within a doc.
Inside a doc, you can choose different blocks. This is where Notion really shows its flexibility and power as a project management tool. You can choose text, images, different headings, videos, or audio when choosing a block. You can also embed different types of files from Figma, Invision, GitHub, Google Maps, and more. Further customize the page by dragging and dropping these blocks however you want.
Finally, databases allow users to organize their tasks in Gantt charts, Kanban boards, or another preferred type of view. You can then link these different databases and access them from a single location.
Who Can Use Notion?
Notion can be used by businesses and teams of all sizes. It does a great job of making page creation, project tracking, and report analysis simple for all participants. Compared to Coda, Notion also offers a better user experience on mobile devices, meaning that your team can access Notion anytime, anywhere.
Coda vs Notion: Feature Comparison
Coda and Notion are similar productivity tools in that they both start with a blank page (unless you download a template) and are ready for further customization via docs, blocks, and databases.
However, Coda's superpowers are integrations, tables, and functions. Notion's focus is on docs. While you can build complex databases and blocks, Notion is more about task organization and a more customizable user experience.
Feature
Notion
Coda
Documents

Notion is based on pages, so it's easier to create new ones and jump between them while working.
It feels effortlessly easy to write in Notion.

Working in Coda is a bit slower than working in Notion.

Databases

Databases in Notion are good but aren't its strongest feature.

Coda formulas allow you to make more powerful tables than in Notion.

Wikis

Docs are Notion's basis, making the app incredibly useful for knowledge management.

Coda is a great choice for creating wikis, however, docs in Coda can't be linked as easily as in Notion.

Templates

Coda also offers a wide range of templates (but fewer compared to Notion).

Integrations

A wide selection. Notion relies on Zapier for updating data from third-party apps.

Coda's integration packs automatically pull real-time data from the apps into your workspace.

Pricing

Free plan + the paid plans (starting at $4 per user per month). Individuals and smaller teams that open multiple new docs will likely find Notion more affordable.

Free plan + paid plans (starting at $10 per month per doc maker). Teams with a few members opening and collaborating in docs may find Coda's pricing plans more suitable.
Documents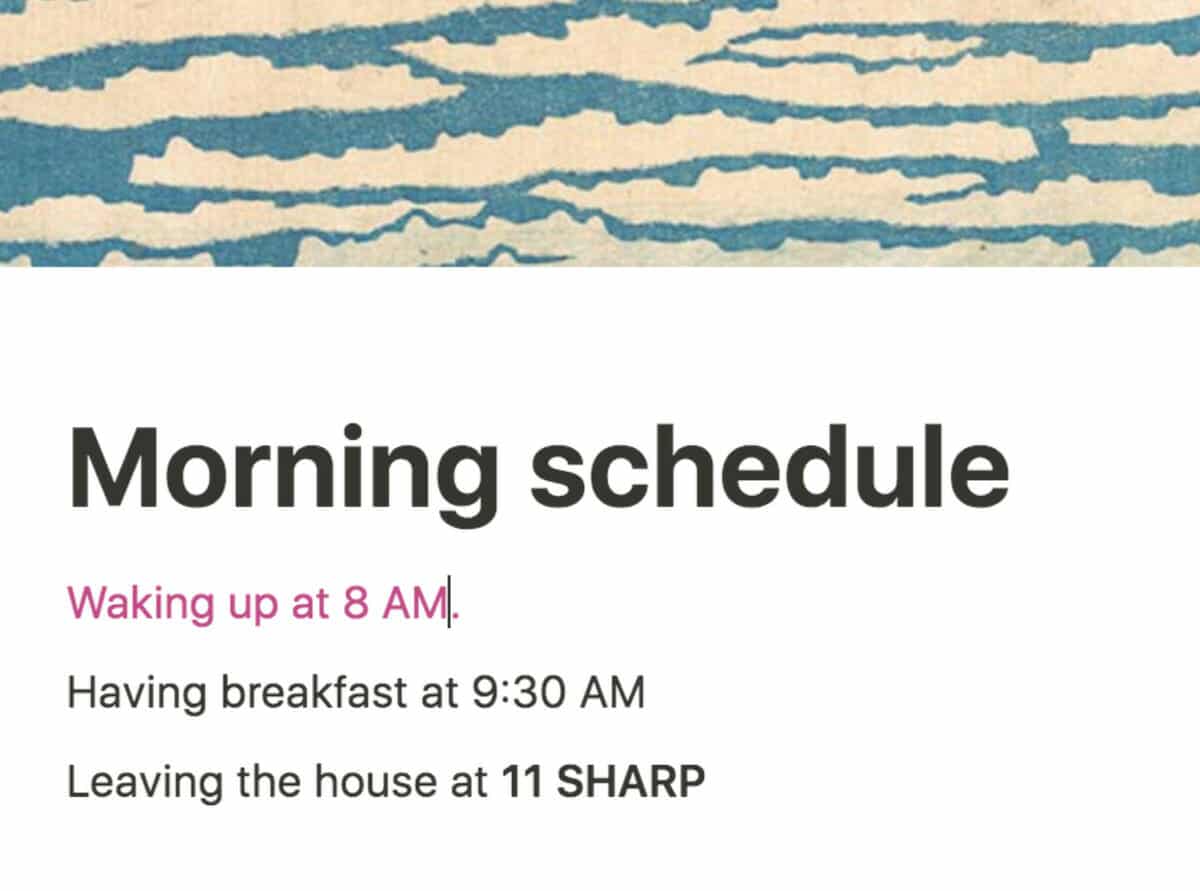 Both Notion and Coda offer a blank page so you can immediately start taking notes and writing. In both apps, you can organize your text using various color options and headings, add links and comments, and even turn your text into lists.
However, working in Notion's design feels easier than working in Coda. Notion is based on pages, so it's easier to create new ones and jump between them. Notion also works faster than Coda, making the overall writing experience in Notion feel more effortless.
Finally, Notion's built-in AI writer helps users write text and blog posts. There is, however, a waitlist for Coda's AI that you can currently sign up for (and possibly test the product).
Tables and Databases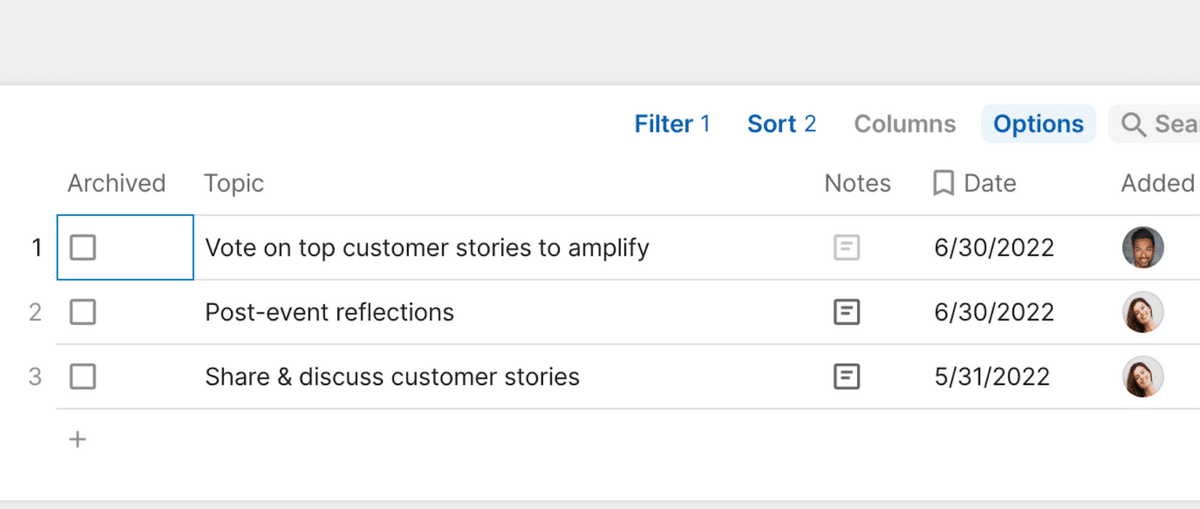 When it comes to databases, Coda is the clear winner. Databases (called "Tables" in Coda) are the foundation of this productivity tool. Coda's tables are flexible and allow users to add buttons and customize them with formulas. The formulas in Coda allow users to make more powerful tables and format them in the way they want. If you need a solid database, Coda Tables are likely a better choice.
Wikis
When it comes to knowledge management, both Coda and Notion can create pages and subpages to build wikis. That said, because docs are the basis of each Notion page, Notion might have a distinct advantage with wiki creation.
Templates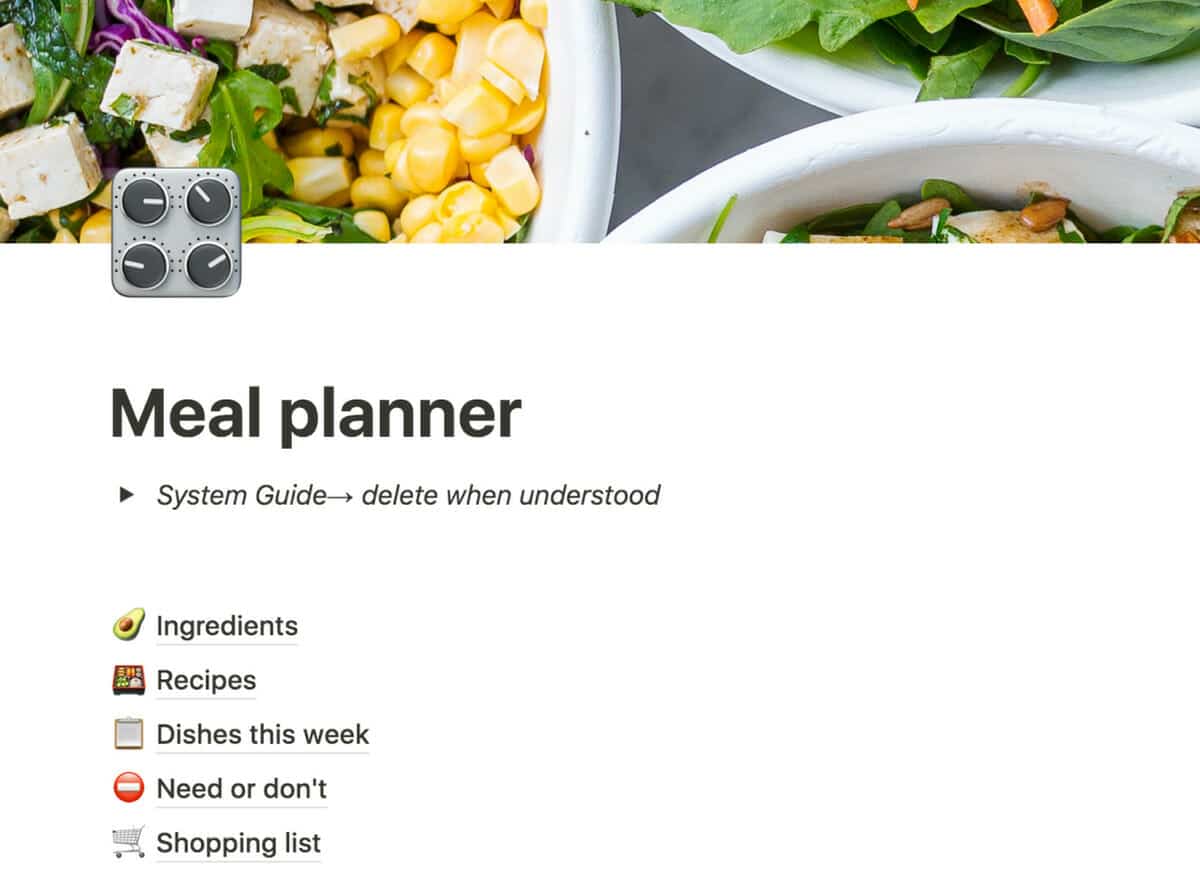 Coda and Notion are flexible but complex work management tools, but Coda presents a slightly greater learning curve. To overcome this onboarding issue, Coda and Notion offer their users templates.
Coda's gallery of templates is impressive and offers plenty of ready-to-use templates that are divided into over 10 categories (e.g., free, paid, divided by category, scenario, and theme).
The Notion template gallery comes with 19 categories that are based on the industry and the type of use, like Design & Engineering, Reading, Sales, and Writing. Notion also encourages their users to generate templates — so most were actually created by their community! The prices of the templates range from free to over a hundred dollars, depending on the complexity.
Support
It isn't uncommon for apps to have occasional issues, but that's what separates a good support team from a great support team. As mentioned above, Notion has a large community that takes part in creating templates. In the past, Notion relied on its community to provide support, but recently, the app offers more traditional support by allowing in-app messaging to Notion support.
Coda has always offered 24/7 user support through live chat. This helped Coda to build a solid reputation for great customer service.
Integrations
Coda and Notion both offer embeds or partnerships with third-party tools. Notion uses a simple Zapier integration to pull data into its databases). You can embed blocks using partnerships with Figma, Invision, Google Maps, and other apps that allow inserting information (from outside Notion) into a block.
Coda works similarly to Notion in this sense, but Coda's integrations (called "Packs") are more advanced than Notion's. With Packs, you can insert information from Github, Shopify, and Gmail — straight into a Coda doc. These automatically pull real-time data from the apps into the workspace you created.
Coda vs. Notion Pricing
Both Coda and Notion offer free plans with plenty of features. When it comes to paid plans, Coda's Pro plan is a bit more expensive ($10 per month per doc maker) compared to Notion's Pro plan ($4 per user per month).
Coda's Team plan charges $30 per month per doc maker. Notion's Team plan, however, charges $8 for each user per month.
The main difference is that Coda charges for each doc maker, not per user. Organizations that only work with a few docs can save more money with Coda. Notion, on the other hand, might be more affordable for individuals and smaller teams.
Coda vs. Notion: Pros and Cons
Coda's Pros
Coda's biggest advantages lie in its packs and formulas, allowing users to build more complex tables. Furthermore, Coda is famous for the efficiency of its 24/7 support team. The tool's pricing model helps many teams save money thanks to its "doc maker" model.
Coda's Cons
Coda is a bit difficult to learn, making onboarding slower. Compared to Notion, its interface is less focused on customization and design, which might require a slightly greater learning curve.
Notion's Pros
Notion provides a more streamlined user experience than Coda, shortening the onboarding process. Notion remains the top choice for notes, docs, and wikis. Its mobile version is efficient and lets team members collaborate from anywhere at any time.
Notion's Cons
Notion's databases aren't as advanced as Coda's tables and Notion users may experience bugs from time to time.
Coda and Notion Alternatives
If you're still uncertain, we've provided a breakdown of our favorite project management software, from Asana to Clickup to Airtable.
Frequently Asked Questions
What Is the Difference Between Notion and Coda in 2023?
The main difference between Notion and Coda is that Notion is easier to learn and use. It's a great choice for taking notes, creating docs, and customizing blocks. If you simply want to organize your tasks in the form of a table, Coda's formulas allow you to build stronger databases than Notion. In terms of pricing, Notion is more affordable for individuals and smaller teams while Coda can save money for organizations (assuming they don't use a large number of documents).
The Bottom Line
You might be expecting a final verdict, but our Coda vs. Notion guide is simply here to help you determine the features and advantages you need in your work management tools. Both project management tools do a great job when it comes to organizing tasks and your choice solely depends on your specific preferences.
However, as we mentioned in our guide, each tool has unique strengths and weaknesses.
Coda has more advanced automation features and offers formulas that might be a better option for you if you want to work with databases and build complex tables.
On the other hand, with its strong community that regularly publishes new templates, Notion might be a better choice if you are looking for a simple tool to customize your pages and create wikis.
Related: