Tasks like composing a beat, writing a script, and editing photos can get pretty draining — especially when you're on a time crunch. From serious production to products developed for fun, AI websites utilize a range of algorithms to understand and generate user needs.
To get on top of trends, check out our list of AI websites. We provide an outline of how these sites work and highlight their most powerful features.
Best Productivity AI Websites
A number of AI sites have one goal: to make productive tasks easier. This is particularly true in the creative field. These are a handful of AI websites that we're currently intrigued by.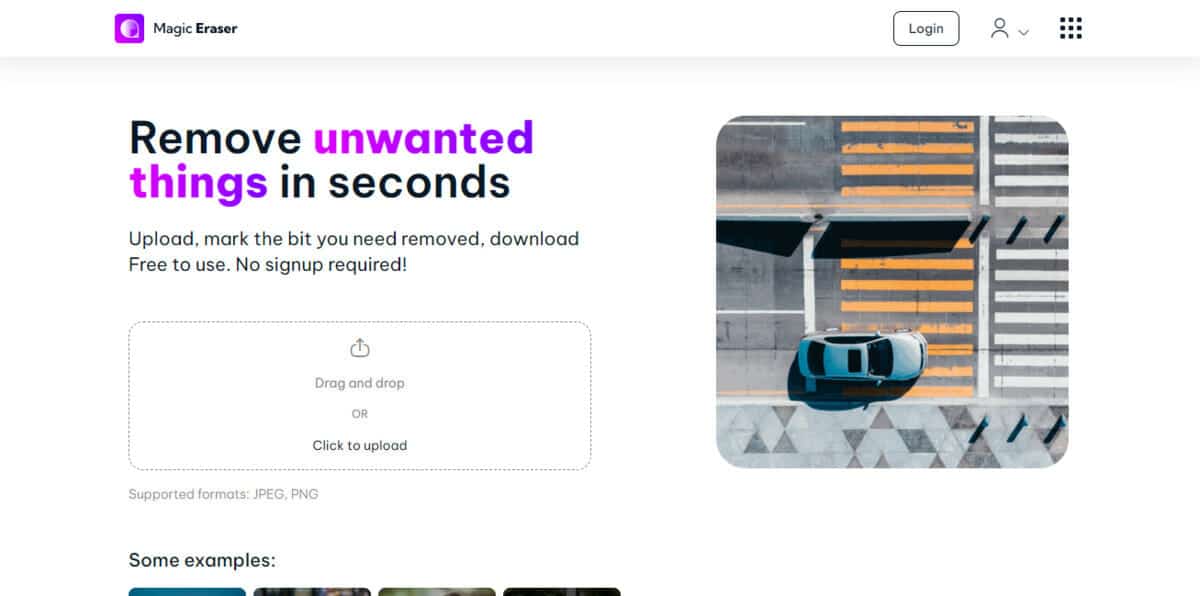 Photo editing seems like a quick task. In reality, it takes a lot of time and attention to detail. It's impressive how Magic Eraser does a great job of making photos seem natural!
Magic Eraser uses AI to eliminate objects in a photo with just a few clicks. Upload your photo, mark the object/portion you want to remove, and let the website do its work.
Once it's ready, you can download it to your computer. We think it's one of the best free AI websites. That said, for images with higher resolutions, you'll have to subscribe to their service.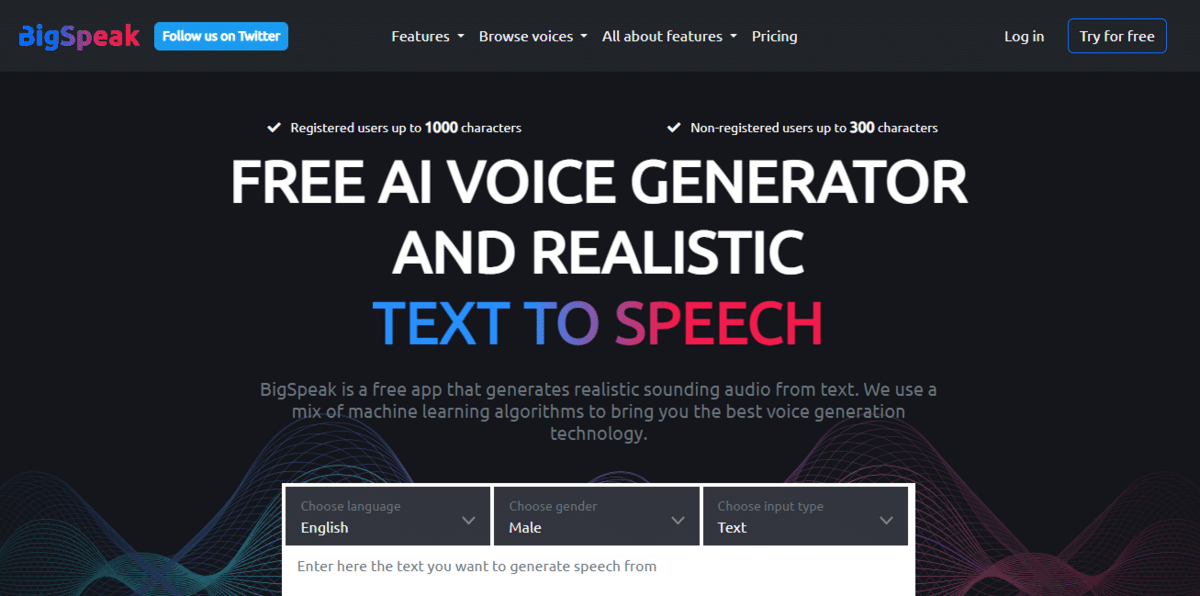 If you want to get a glimpse of how far AI has gone, Big Speak is one way to gauge it. The site allows you to generate a speech from text, meaning that it comes with a voice! Customize the "speaker" based on gender and country, and it'll read your speech or text.
Even if they sound like it, these voices don't come from real people. Big Speak makes use of learning algorithms to generate a realistic-sounding voice. Use them on videos and presentations without worrying about finding the right voiceover artist.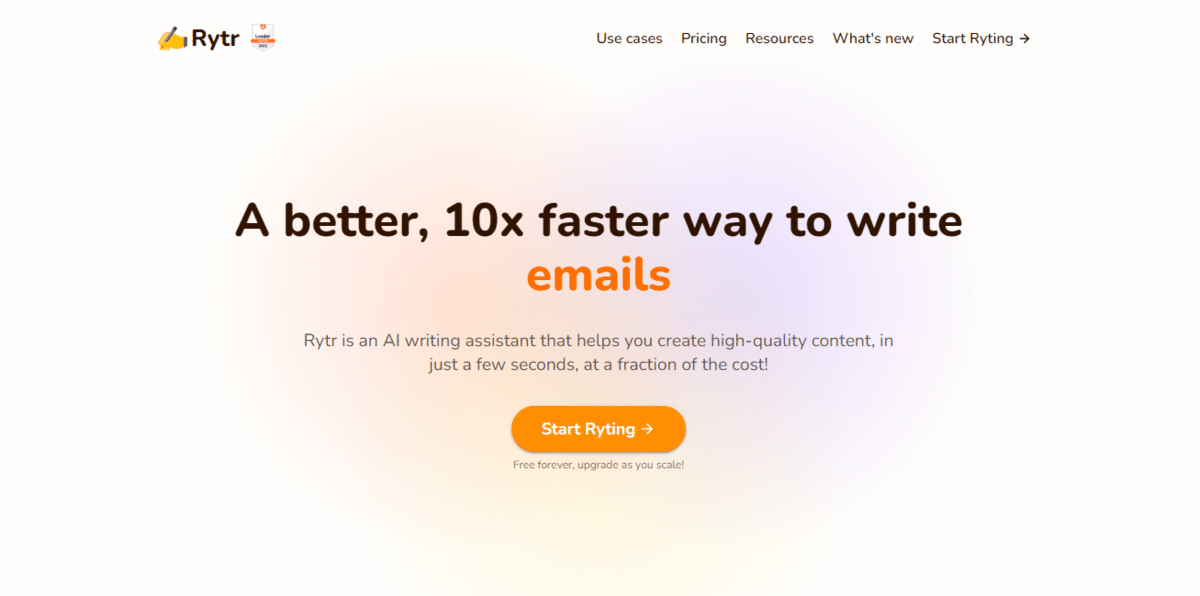 Content creators have been using plenty of artificial intelligence tools for a while now. It's no surprise that writers are incorporating AI writing tools into their work.
Unlike many competitor sites, Rytr allows plenty of customization options when generating content, including language, tone, and content type. Users also receive several options for each use case. In addition to assisting you with writing, Rytr is also a good way to fuel up when you're running low on content inspiration.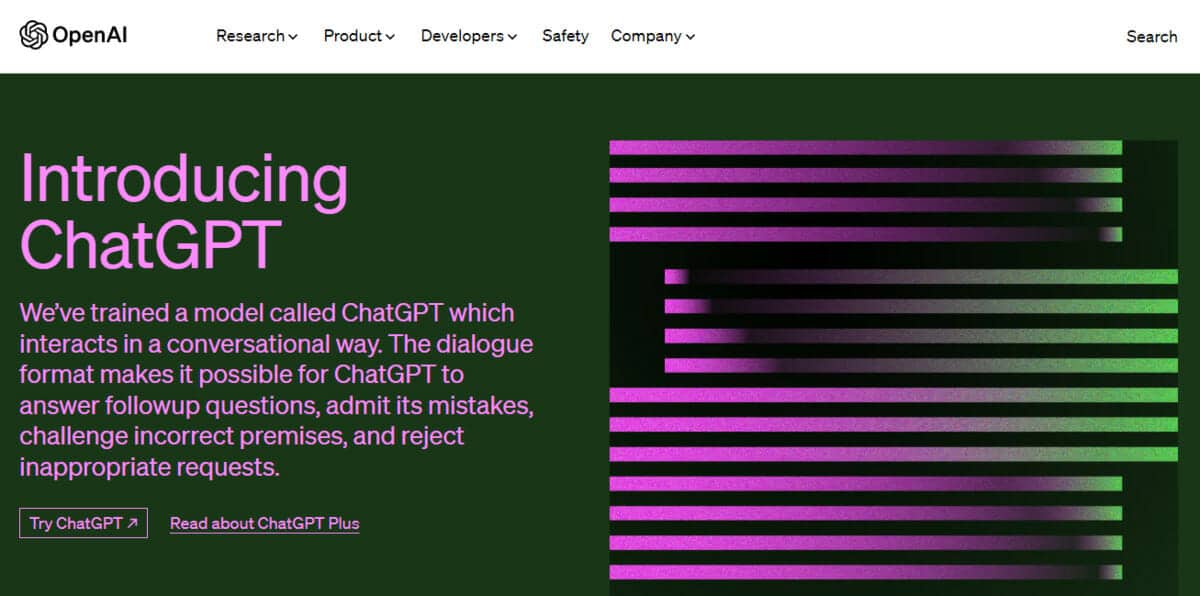 Out of all AI writing websites, you're probably most familiar with ChatGPT. Despite only being introduced at the end of 2022, countless industries have used the tool to generate different forms of content.
At its most basic, ChatGPT is an AI chatbot that responds to questions in human-like ways. Users can create content for lyrics, essays, scripts, and more – simply by asking the right questions. With a massive library on different subject matters, there are plenty of reasons it's on so many "best AI website" lists.
But what's the catch? At the time of publication, ChatGPT can only access information up to 2021 (unlike search engines that can look up the latest data). While this chatbot has a ways to go, it's an incredibly promising tool.
Related: Develop your AI skills by taking machine learning specialization courses.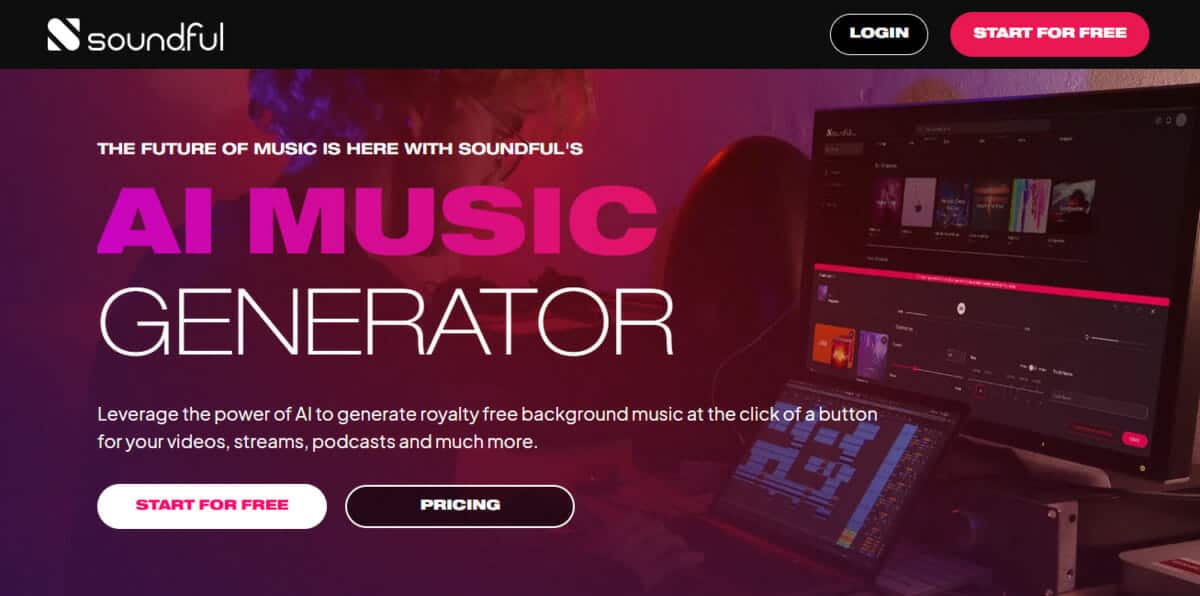 Did you ever think there would come a time when AI could generate music, too?
Soundful generates royalty-free tracks and mixes for anyone who lacks time to make one themselves. Additionally, users can input their preferences from genres to styles, and the site will generate a track based on these parameters.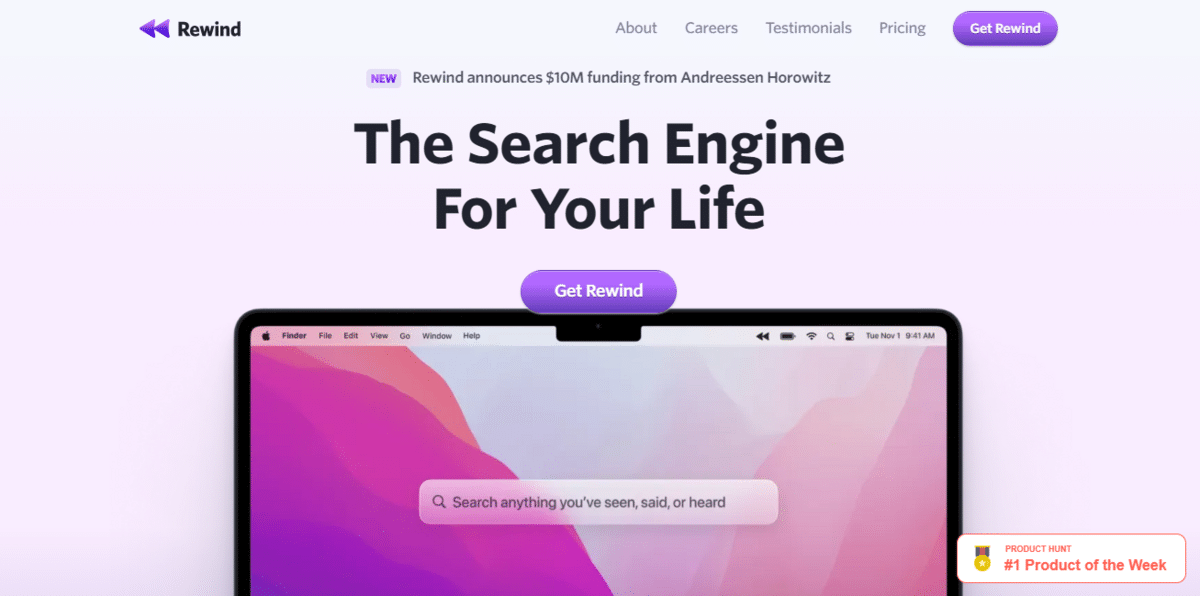 Previously known as Scribe, Rewind is more of an AI assistant than a generator – but the results are pretty amazing. It records and documents the activity on your computer and makes them searchable.
Let's say you looked up "how to save a webpage as a pdf" a few days ago. You don't remember/can't find the site you used as a reference. Look up the keywords and Rewind will display the results of when those texts appeared on your screen! The app stores this data on your device(s), so only you can access it.
This applies when you want to record your meetings and return to them later. Users also have the ability to provide access at any point during meetings (so people can't listen to every part). For a fully custom experience, delete or pause recordings whenever you'd like.
Fun AI Websites to Check Out
While some AI sites are designed to increase work productivity, others are made especially for fun.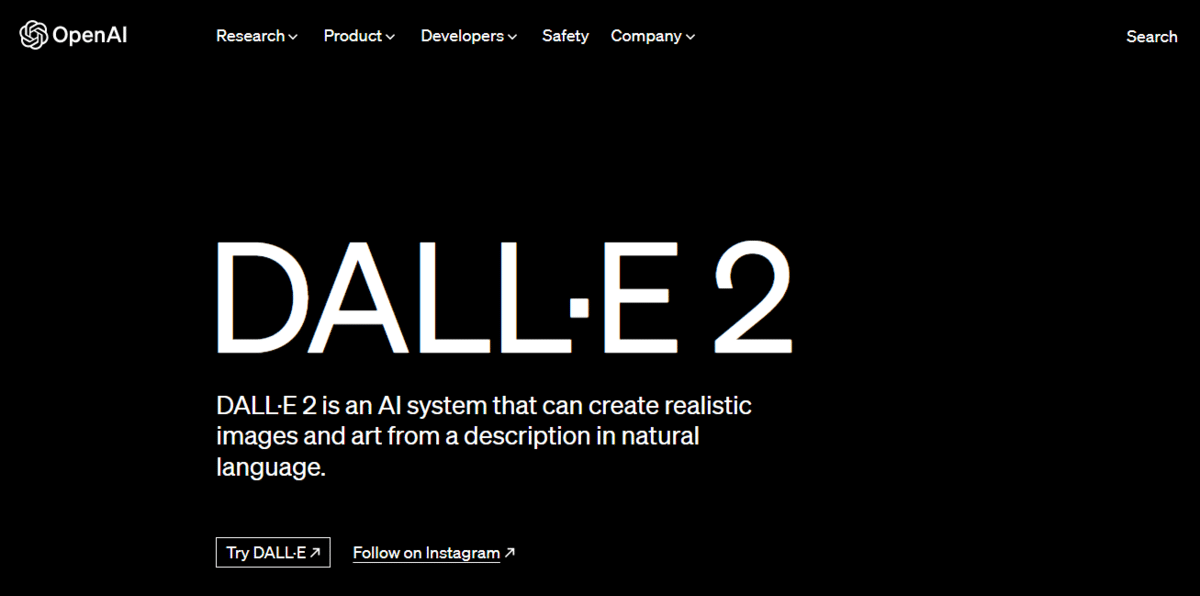 If you scroll the wackier side of the internet, you've definitely come across a couple of unique AI-generated images from websites like Dall-E. How can anyone even forget the "Duolingo trail cam" or "Moai statue giving a Ted talk"?
The website creates images based on your chosen prompt — no matter how crazy they sound! It's kind of like a generator for putting two images together yet with a more reasonable appearance. For example, you ask for a "dinosaur cookie on a park slide":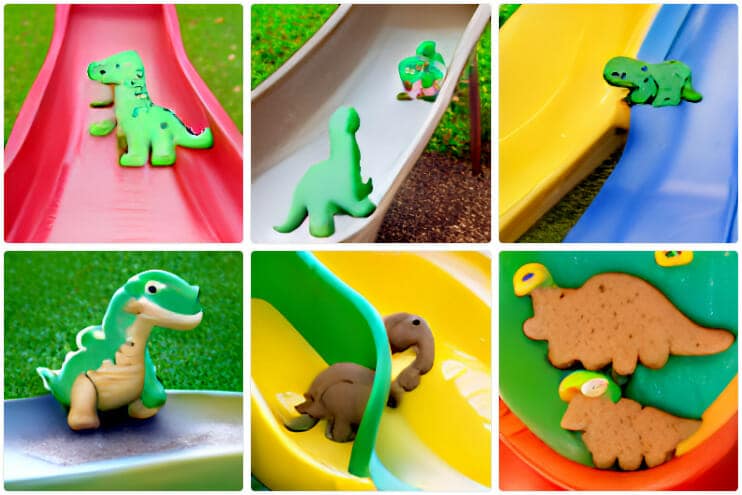 Of course, not all of the generated images are so absurd: Some turn out really well! It's just a matter of finding the right combinations (and the words to explain what you want).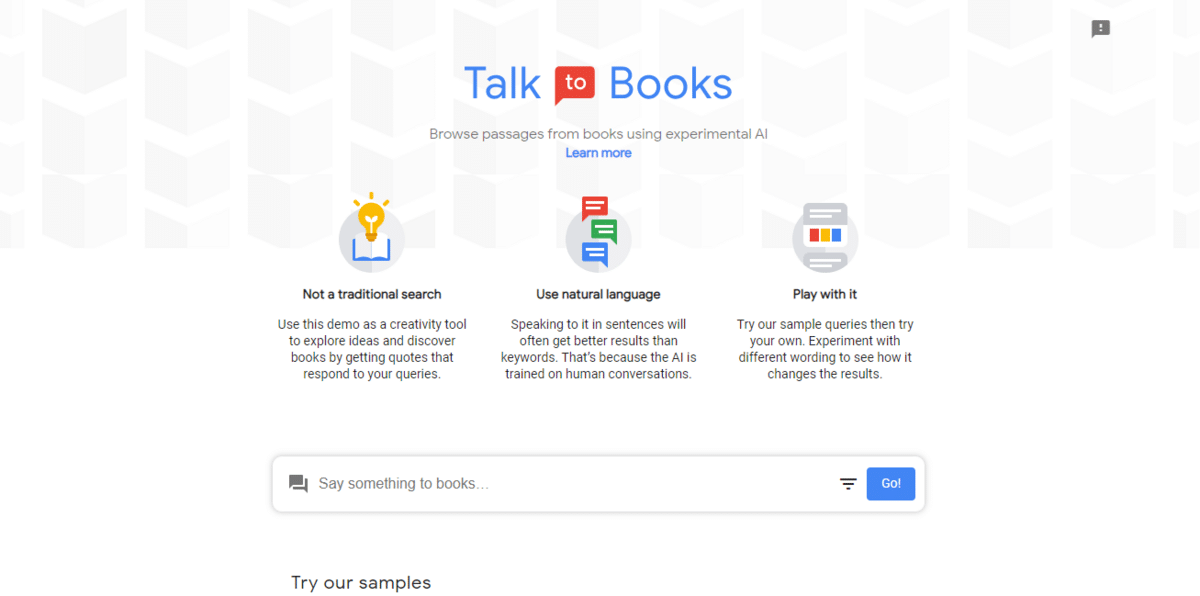 Remember how AI chatbots work? Now imagine that you receive responses quoted from books instead of human-like answers. Google calls Talk to Books a "new way to explore books" since the website searches for information based on context rather than keywords.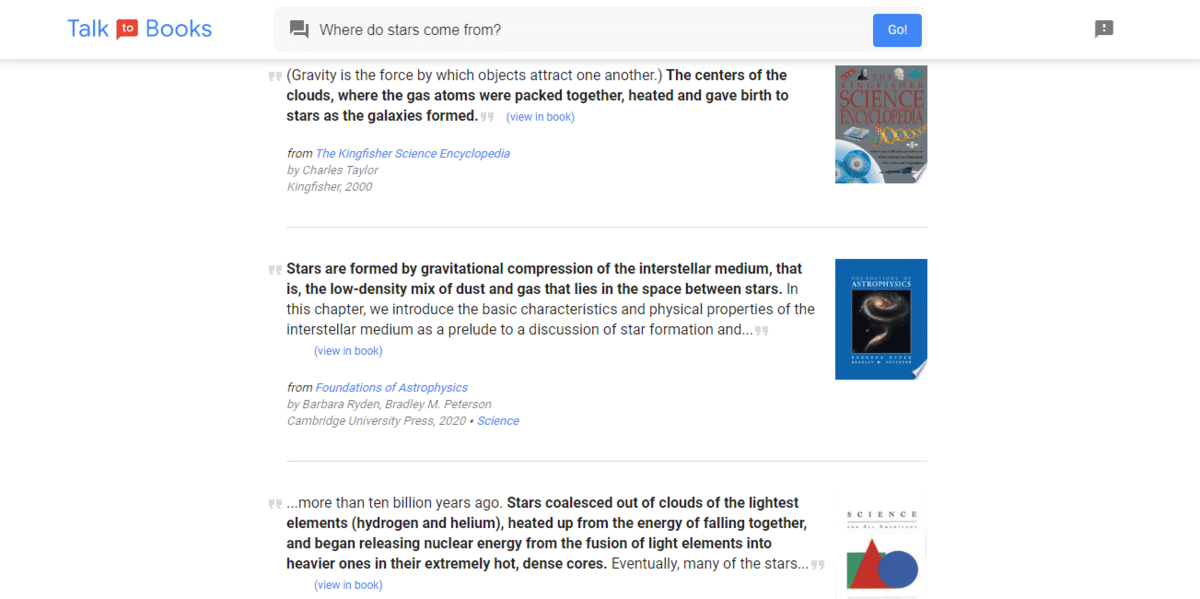 While it scans book text, Talk to Books also considers the sentence that's likely to come up after a question or reply. As a result, it presents a pretty interesting take on how AI uses human-like thinking to generate an answer.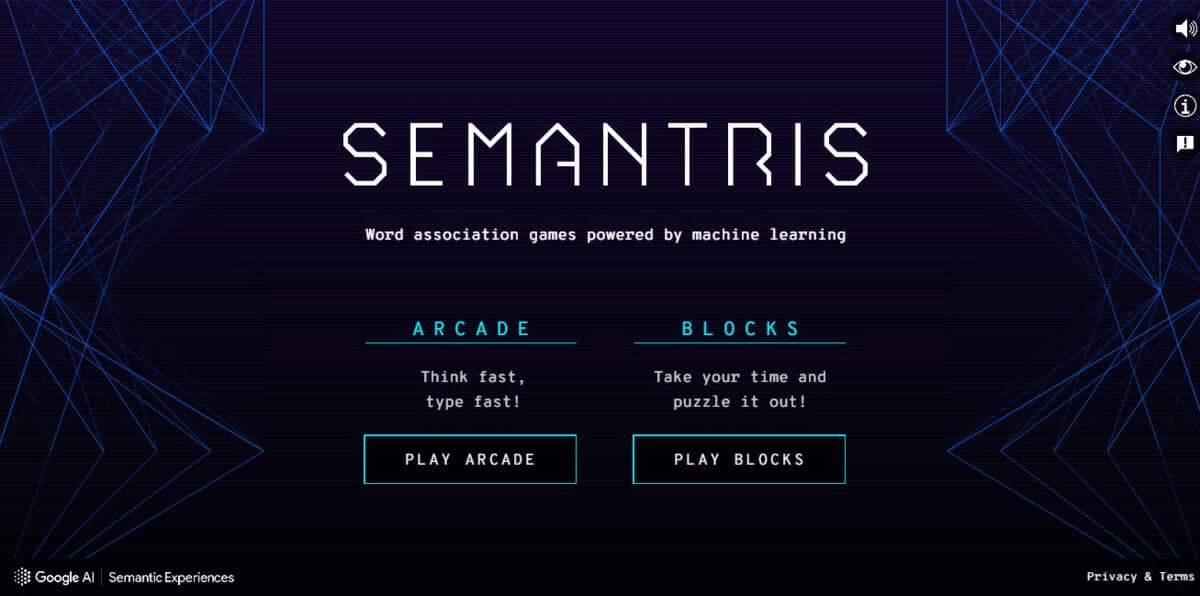 Fun AI websites definitely come in the form of games! Semantris presents word association games that give people a glimpse at the capability of Google technologies.
Semantris comes with two game modes that determine how the AI predicts and correlates words with one another. It also tests your thinking speed and exposure to different words!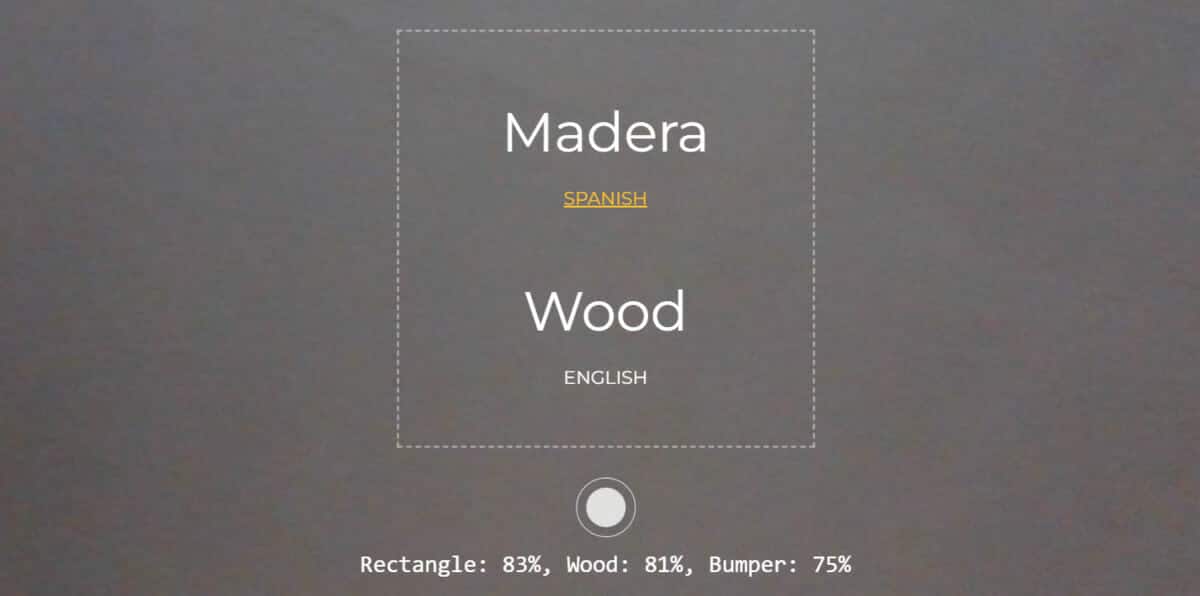 When you want to learn how to say something in an unfamiliar language, a translator is your best friend. But "Thing Translator" takes it to a whole new level.
This cool AI website uses Google machine learning APIs to identify objects and translate what the AI thinks they are into words. All you need is a photo of an object — AI does the rest. Although it's free to use, it requires access to your camera!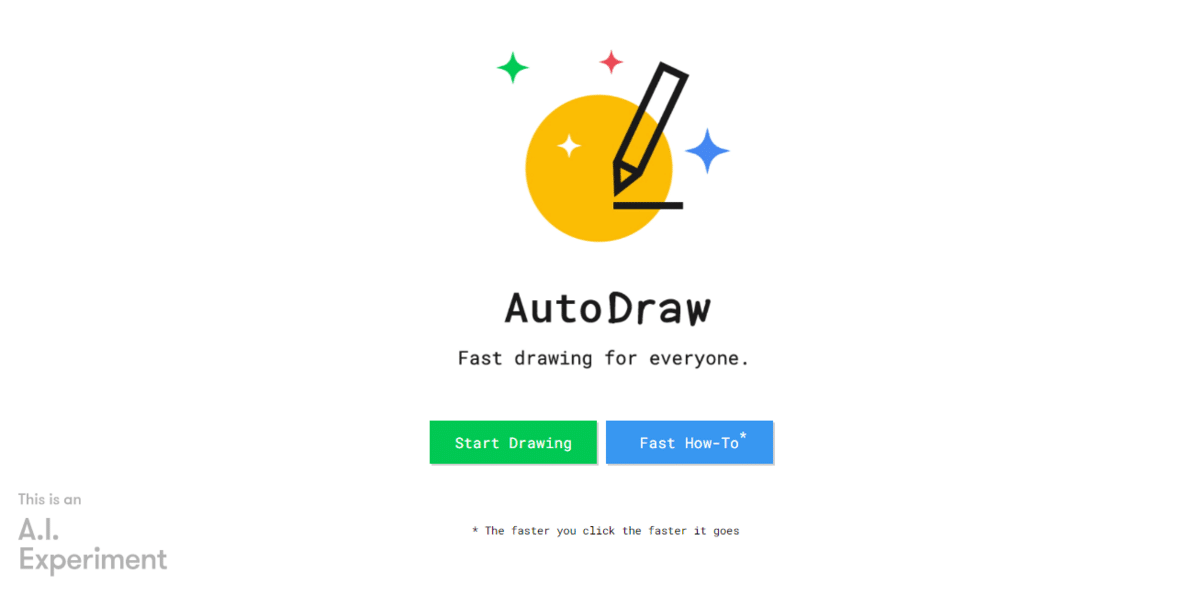 AI can also assist in creating art like graphics and vectors. If you're struggling to bring your vision to life, Autodraw might be a great tool to check out.
Sketch out a quick outline, even if it looks a bit funny (or like nothing at all). The AI app considers these strokes and displays suggestions for different graphics based on what it believes you are drawing.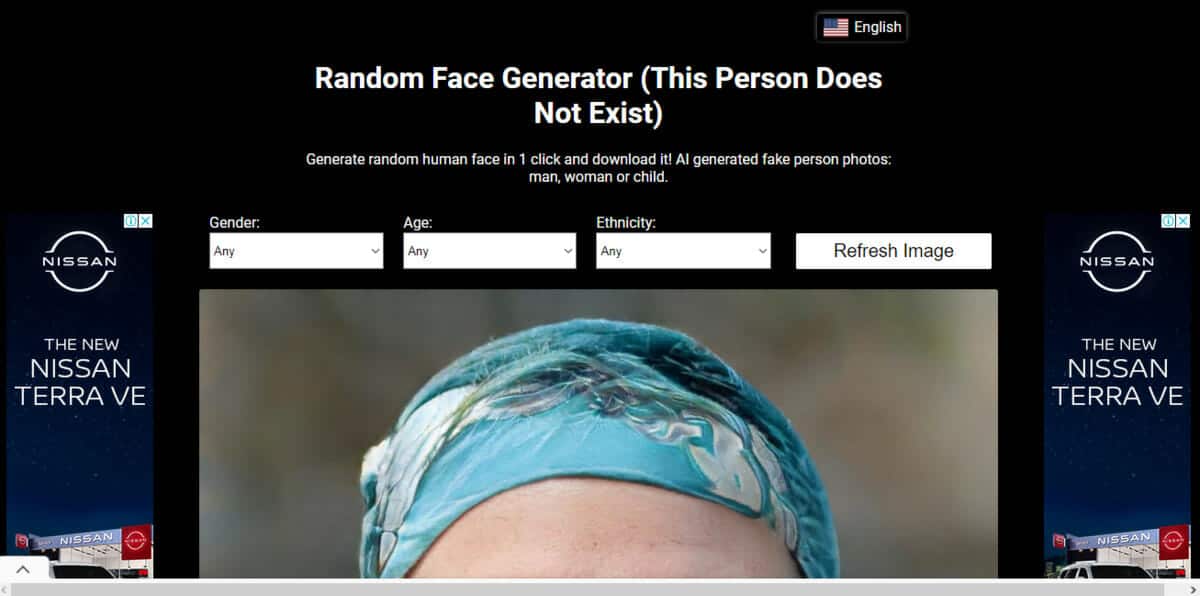 If you think every person on the internet is real, this AI website is here to prove you wrong. As the name suggests, This Person Does Not Exist generates artificial human faces each time you refresh the page.
As crazy as that sounds, it's one of the best free AI websites for producing images of people — without needing said people! You can finish your page or graphic without violating copyright or requiring a photo shoot.
Cool AI Features & Chrome Extensions
Although artificial intelligence websites are fascinating, plenty of AI programs are available as separate site features and extensions. Here are a few that are definitely worth trying out.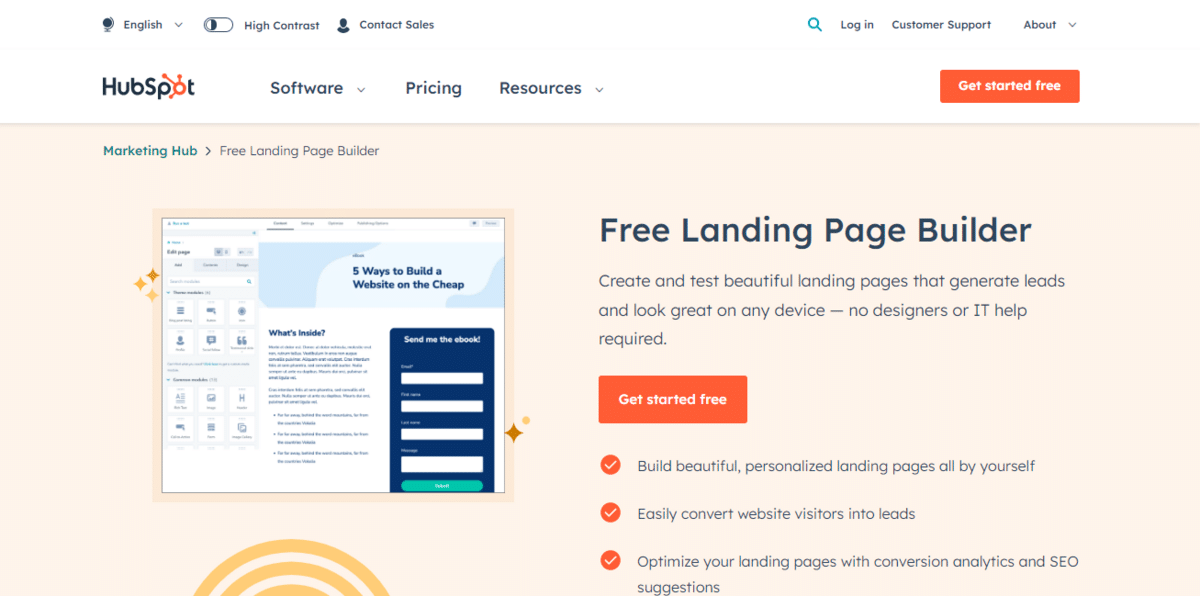 HubSpot is well-known in the marketing industry for its business software and courses. Now, it provides a space to create your own AI-generated websites.
As one of the best free landing page builders, it's perfect for all sizes of businesses. Since the builder is incredibly easy to navigate and customize, there's less need to hire a designer or developer.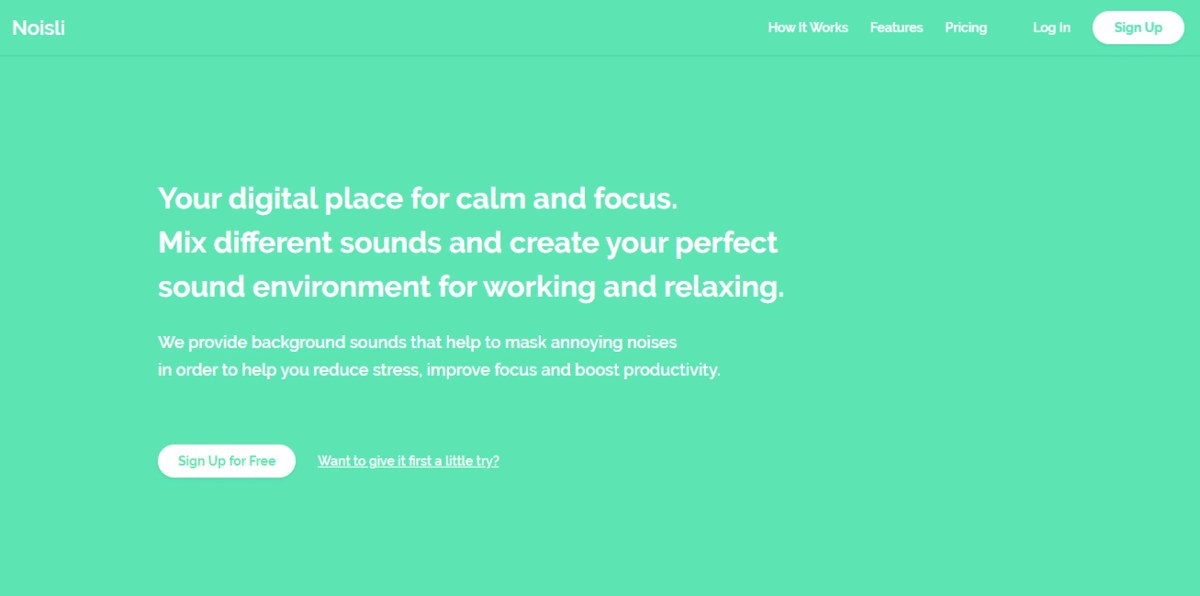 Many people struggle to focus when there's so much noise around them. And sometimes, muting your tabs just isn't enough! That's where Noisli comes in.
This Chrome extension provides you with background white noise in a broad range of mixes, like rain, coffee shops, wind, and more.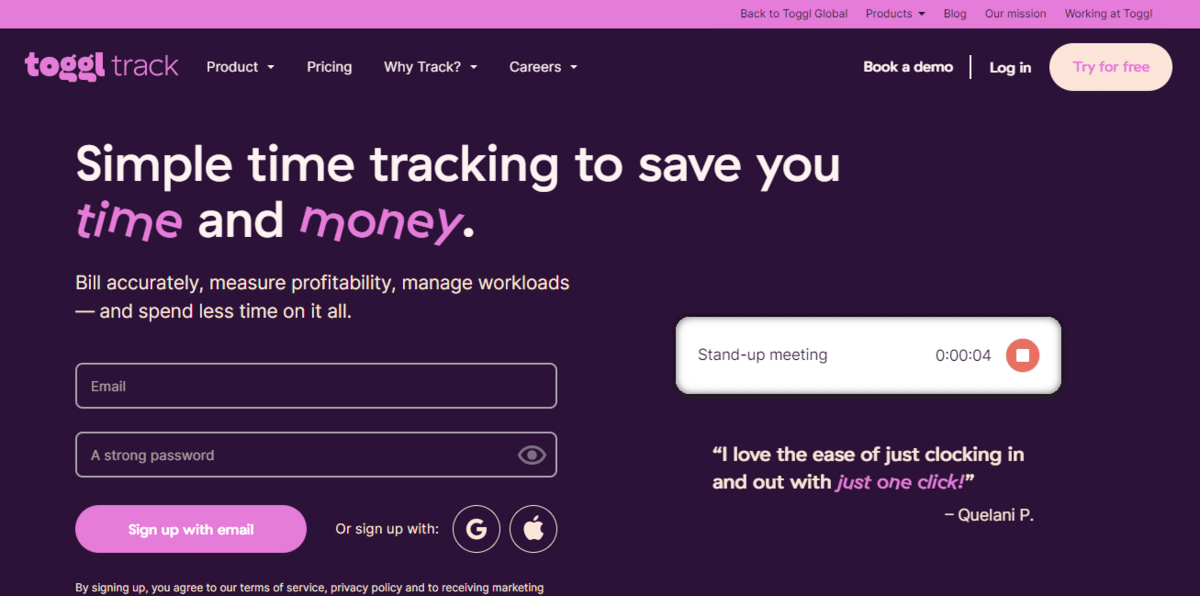 When it comes to finding the best browser extensions for productivity, you'll want to check out Toggl Track. This application monitors your tasks, allows you to track how much time you've spent on each of them, and keeps tabs on your progress. It's a convenient little productivity tracker – right in your browser!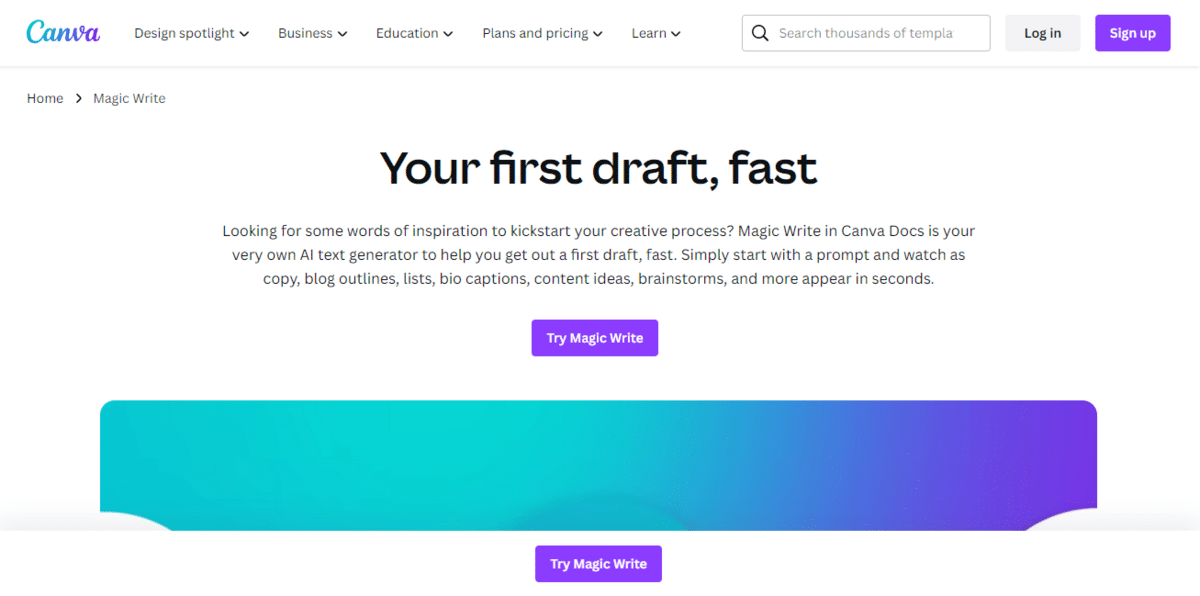 While Canva is a well-known platform for graphic creation, it currently offers a handful of AI-related features. One of them is the Magic Write feature (which you can try out today).
This app gives users text prompts to help them speed up the process of creating a document draft. Since it focuses on generating short text, it's great for social media captions, product descriptions, and much more.
Final Thoughts
AI websites are turning the world upside down with new features and capabilities. Not only can they make work and life easier, but they can make it more enjoyable, too. And it's only to keep growing from here!
Related: