Have you heard the latest news on the Apple Vision Pro headset? Confirming the long-standing rumors of a new AR/VR headset at WWDC 2023, the Apple Vision Pro release countdown has begun. A handful of creators have gained access to early versions of the headset (widely expected to launch in early 2024).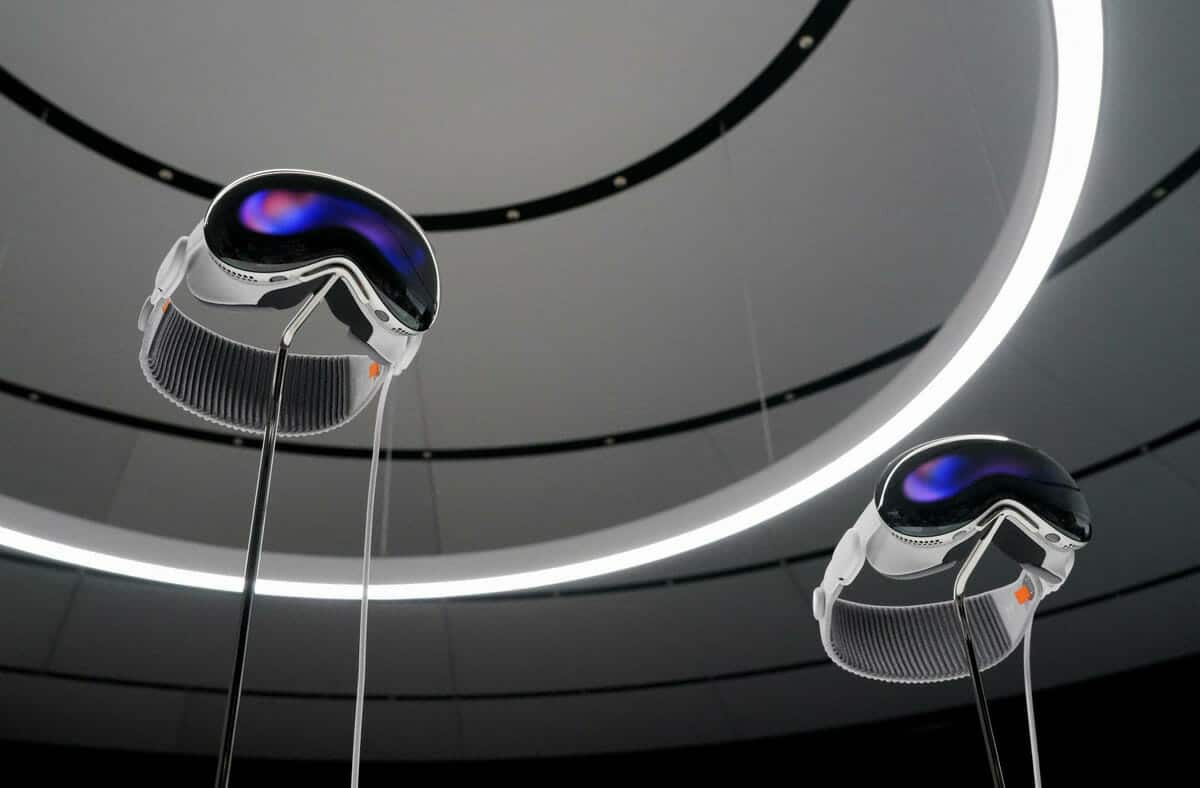 Though the Apple Vision Pro is still in development mode, we have some information about its specs and pricing. Discover the most essential details about Apple's first AR/VR headset.
When Will the Apple Vision Pro be Released?
As of mid-June 2023, Apple has yet to announce a specific release date for the Apple Vision Pro. However, we expect the device to hit the shelves early next year.
Where Will the Vision Pro be Available?
Apple will initially release the Vision Pro in the US. If you live in the US, you can purchase the Vision Pro on the Apple website or at a land-based Apple Store. As mentioned in its newsroom, more countries will receive the headset "later next year."
How Much Will the Vision Pro Cost?
The Vision Pro's starting price will be $3,499 in the US. However, Apple hasn't mentioned how much the device will cost in other countries when they expand their distribution.
Related Reading: The Top 23 Best Mac Apps
What Can You Do With the Apple Vision Pro?
To control the Apple Vision Pro, you'll primarily use your hands, eyes, head, and fingers.
The Vision Pro will include Safari and other Apple-native apps (like Notes and Messages). Other apps like Adobe Lightroom and Microsoft Office's document creation and editing tools will also become available after the device's release date.
Below is a quick rundown of some activities you can perform on the Vision Pro.
1. Entertainment Purposes
The Vision Pro lets you watch movies and TV shows through Apple TV. At the WWDC, Apple also announced that it's partnering with Disney to offer entertainment on its headset through Disney+. Moreover, you can watch live sporting events (such as NBA games) with a completely immersive experience.
Users can play music on the Vision Pro via Apple Music. As of June 2023, Spotify doesn't have an app for the platform — but that will likely change. Playing games will also be possible on the Vision Pro, with hundreds of titles available once the device is released.
Related: How To Convert YouTube to MP3
2. Mirroring Your Mac
The Vision Pro can be used as a larger computer screen by mirroring your Mac. If you look at your Apple computer, you'll see a window showing what you were doing on your computer, all within your headset.
With the Apple Vision Pro, you can connect external trackpads and keyboards via Bluetooth. Once you've done that, work tasks can be carried out more easily.
3. Web Browsing
Browse numerous websites on Vision Pro using Safari. This is ideal for research and leisure purposes.
4. Improved Communication
Apple devices are well-designed for communicating with others, and the Vision Pro will follow in these same footsteps. Use the headset to view and respond to messages after signing in with your Apple ID. FaceTime will also be available on the device.
Related: The Best Apple Watch Faces for Complete Customization
When you FaceTime others, the people you're talking to will see a 3D model of you. The individuals will feature in different pop-up boxes, and you can have both group calls or speak to a single person.
Do I Need Another Apple Device to Use the Vision Pro?
The Vision Pro is a standalone Apple product. It's effectively an AR/VR crossover of the iPad and Mac. Headsets will have an M2 chip that can be connected to your WiFi without requiring another Apple device.
The Vision Pro also has an R1 chip that's designed for real-time image processing. The headset will run on VisionOS, a new operating system.
How Long Will the Battery Last on the Vision Pro?
Considering how immersive the movie and TV-watching experience is on the Vision Pro, you might want to use it while traveling. Unfortunately, options are limited for now, as the external battery has up to two hours of battery life.
Related Reading: How to Check AirPod Battery Life
By using a battery pack, users could potentially increase the battery life to six hours. Some have suggested that you can swap the Vision Pro battery (meaning this purchasing option might be available).
What Specs Does the Vision Pro Have?
The Vision Pro has 12 cameras and six microphones that provide a fully immersive experience. The visuals on your headset will expand beyond your physical room's parameters, and the audio on your device will adapt to the noise levels in your immediate surroundings.
You'll also find a TrueDepth sensor, micro-OLED, and 23 million-pixel display. This is significantly higher than the Meta Quest Pro (which has 6 million pixels).
Lens adjustment on the Vision Pro will be automatic. Apple will utilize Optic ID technology to help users verify passwords, and it'll work similarly to Face ID (but with the eyes instead). The headset is designed to fit over your face with a strap at the back.
The Vision Pro: Eagerly Awaited by Apple Fans
At first glance, the Vision Pro is an impressive initial wander into the virtual and augmented reality world. Its specs outrank the Meta Quest Pro in many areas, and the hefty price tag suggests that Apple is confident that its headset will change the worlds of entertainment and communication.
Features like screen mirroring might make the Vision Pro a tempting monitor for Mac users, and Apple fans have plenty of time to build excitement ahead of next year's anticipated market launch!
Remember, we're happy to provide tech tips on all the latest gadgets. Whether you want to mirror an iPhone to TV or fix a common issue with your iPad, we're here to help.
Related: